Enjoy a better sleep quality vacation by adding ELaiolithos hotel in Naxos to your Greece holiday itinerary that offers you a real taste of Greece unlike any other. You know that your sleep quality plays a vital factor in your overall travel experience. Know then that Naxos is the only island in the Cyclades, where staying in the mountains is an option, and ELaiolithos is the only luxury hotel in Naxos built at the ideal elevation of the human body at 500 m offering its guests better sleep quality, and amazing great nights sleep.
What is Sleep Quality?
Sleep quality refers to how well you sleep. How quickly and easily you can fall asleep, if your sleep is continuous, how much time you spend sleeping, and how well-rested you feel both upon waking and throughout the day. Sleeping well directly affects your mental and physical health. Therefore your quality of sleep matters…
ELaiolithos is a vacation destination hotel where you sleep well https://youtu.be/Q1JgBMLzb2k
What affects sleep quality?
Getting enough sleep is important, but good sleep quality is also essential, and that depends in many factors. One of them is the sleep environment.
Do you know that awesome feeling when you get into bed, fall right to sleep, sleep all through night, and wake up feeling refreshed? One factor that can make you feel like that is sleeping at the ideal elevation, which is a determinant of oxygen delivery, that affects the quality of sleep and cardiac output. The human body breathes easier and absorbs more oxygen between the 450-550 meters altitude, therefore one can enjoy better sleep quality at this elevation.
Prioritizing Better Sleep Quality Is Good Self Love
Scientists' Latest Studies and Findings about Sleep Quality and Great Elevation
Recent studies have indicated that there are definite health benefits, mental and physiological, to sleep quality at a good altitude. They have found by looking closely at the blood of people after returning from vacation in mountain destinations around the world, that the body adapts to the elevation as soon as overnight, and the person sleeps very peacefully at this 450-550 meter elevation. One week in the mountains can change your blood for months. Elevation contributes to a larger chest capacity, and therefore a person is capable of taking in more oxygen which is delivered to the tissues. The body has more red blood cells and greater lung expansion capability than before, therefore your sleep quality improves substantially.
By breathing the air at this altitude, the number of tiny blood vessels called capillaries that deliver blood to individual muscle cells appear to increase, which result in more oxygen absorbed, and an improvement of daily performance. Combined with the better sleep quality you get at ELaiolithos, your wellness improves substantially. Within just a few days, the amount of air which your lungs can breathe in and out increases, meaning better sleep quality for you, that results to better feelings and rejuvenation of your physical and mental health. In some research studies, this air volume doubles. Also, the brain chemicals dopamine and serotonin increase which play a significant role in good mood-boosting, therefore in better sleep quality.
ELaiolithos' altitude has a positive impact on guests sleep quality experience
Why Better Sleep Quality at ELaiolithos then?
Because ELaiolithos is located at the Elevation of ~500 meters (1,640 feet) altitude – the ideal elevation for the human body. Every deep breath of air you take here provides more oxygen molecules to your body which results to better sleep quality and great health benefits. Just by being up here for a few days, your lungs have a chance to breathe in oxygen that is free of gas or air pollution, and that leads to a healthier heart, and helps with respiratory problems as well as easier breathing for asthma. Your exposure to that cool refreshing clean air, and prevalent mountain scents, also decreases stress and promotes a better quality sleep. Nature and elevation combined, offer you amazing great nights sleep!
ELaiolithos Luxury Retreat is the only hotel with this exceptional location in Naxos island, and of Cyclades, been at this ideal elevation of ~500 meters.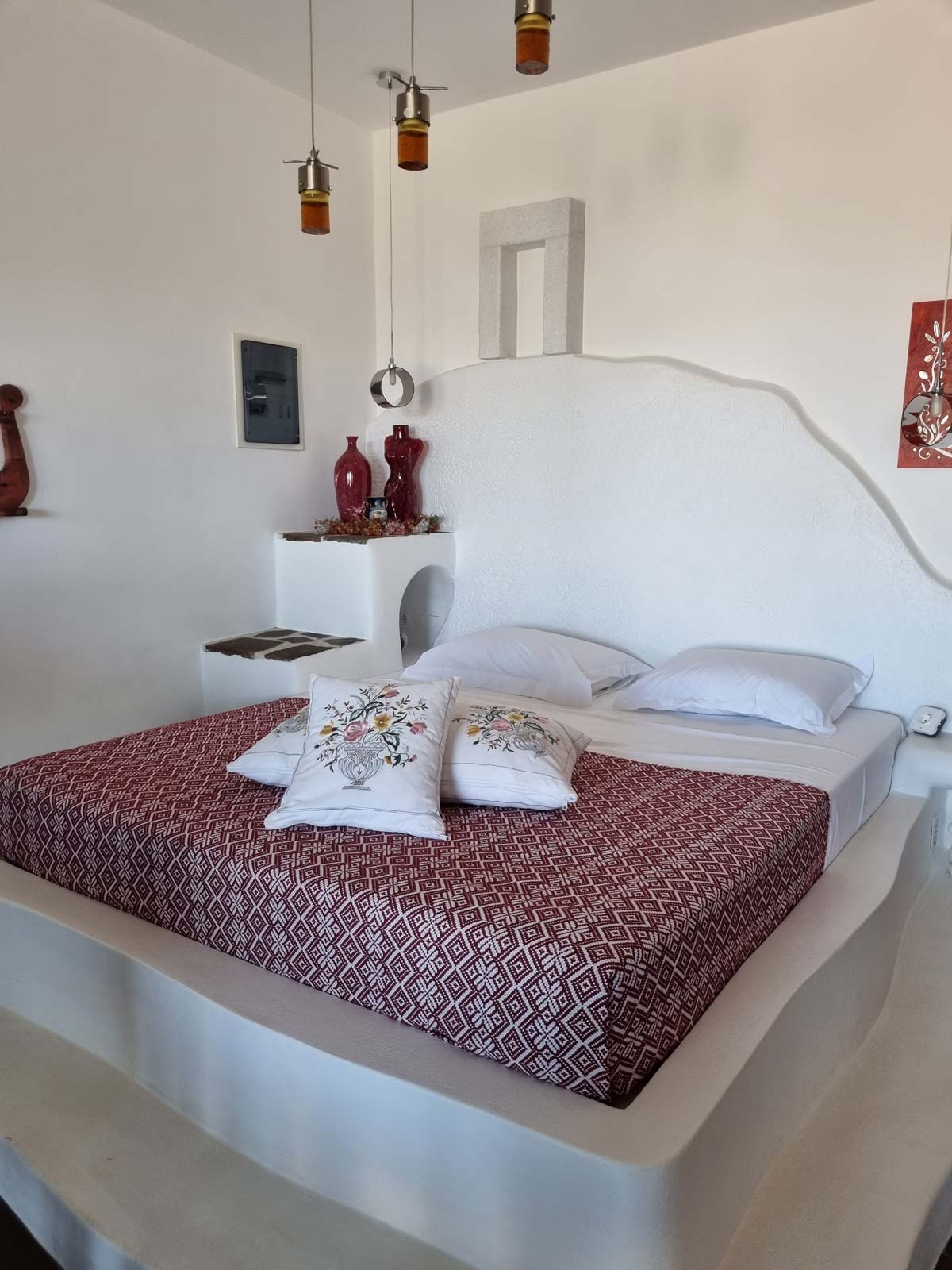 What our Guests say about their Sleep Quality at ELaiolithos Hotel
Our guest's feedback highly points out ELaiolithos' therapeutic natural setting. They get up in the morning thrilled about their quality of sleep. The first thing they mention to us always is how nice they feel, how well they have slept through out the night and got up restored, refreshed and replenished. Even those who have difficulty sleeping are able to sleep through out the night very peacefully, and much longer, waking up very refreshed and rejuvenated. Every morning during breakfast time, their first talk is always about their quality of sleep.
Living at this altitude even for a few days boosts their mental health and quality of sleep. Guests are also commenting on our excellent mattresses, to which they attribute initially the reason they believe they sleep so well during their stay. Yes, we do have new and amazing mattresses, but it's not only that; our guests enjoy better sleep quality vacation because of the effects the ideal-altitude has on their sleep and respiratory system. The quality of sleep is the golden chain that ties the body and health together.
If you are serious about prioritizing your health, even while traveling, then ELaiolithos is AN IDEAL hotel destination THAT OFFERS YOU a better sleep quality experience ALSO!
We welcome you to come and enjoy nature in its most raw beauty. Breathe! ELaiolithos offers you this better quality sleep vacation experience. The mountains are the perfect place to retreat on your next vacation to Naxos, in Cyclades and commune with nature. A perfect and convenient location to explore the island at ease and enjoy its therapeutic environment – all at once! There're various other healthy activities to do during your stay here. The area is great for hiking where you can explore a plethora of monuments and attractions. And at the end of every day enjoy an amazing quality of sleep.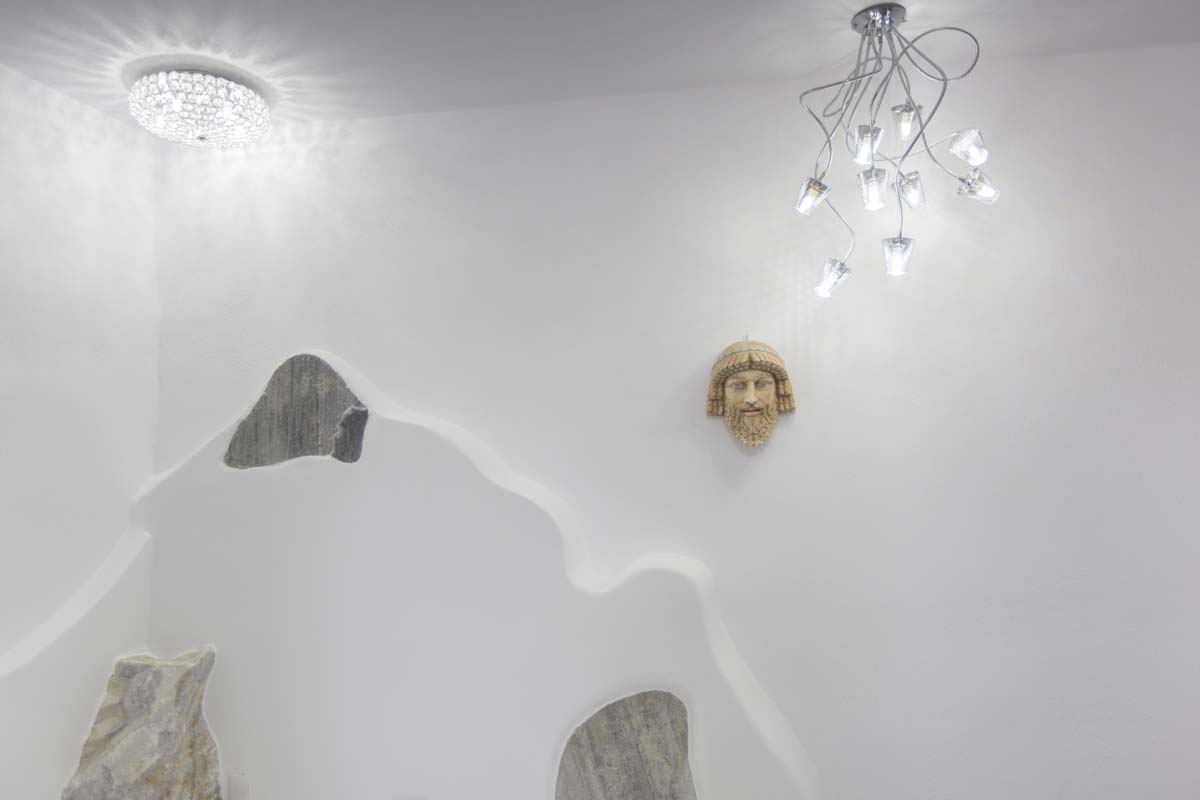 What are you waiting for?
Let the stars light the way
to where your dreams can be found
awaiting your arrival!
At ELaiolithos, a better sleep, better trip, and a better you awaits you!
Goodnight.