We are proud to inform you that ELaiolithos Luxury Retreat is officially certified as a "Hikers Friendly Hotel", the first hotel on Naxos island that has been awarded with the Gold "Hikers Friendly Hotels" certification for its services relating to hiking activities. We look forward to welcoming you in this new alternative adventure!!!
ELaiolithos Luxury Retreat in Naxos Island, Greece – Discover the Undiscovered, Explore New Destinations, EXPERIENCE UNSPOILED LOCAL L!FE, Feel Like a Local, Live the continuous holiday experience of wholeness.
What Makes ELaiolithos Different? It does NOT have pretense….. A 30 year dream came true stone by stone and filled with it's creator-founder's love, heart and soul in every little detail inside out. ELaiolithos has Style, Character and it is a Reference Point in Naxos island– an Authentic Naxian Cultural Experience. Tradition is the essential element that allows ELaiolithos to connect with people on an emotional and intellectual level. ELaiolithos embraces the Eco-friendly lifestyle and Green Philosophy of nature while providing an oasis of luxurious accommodation.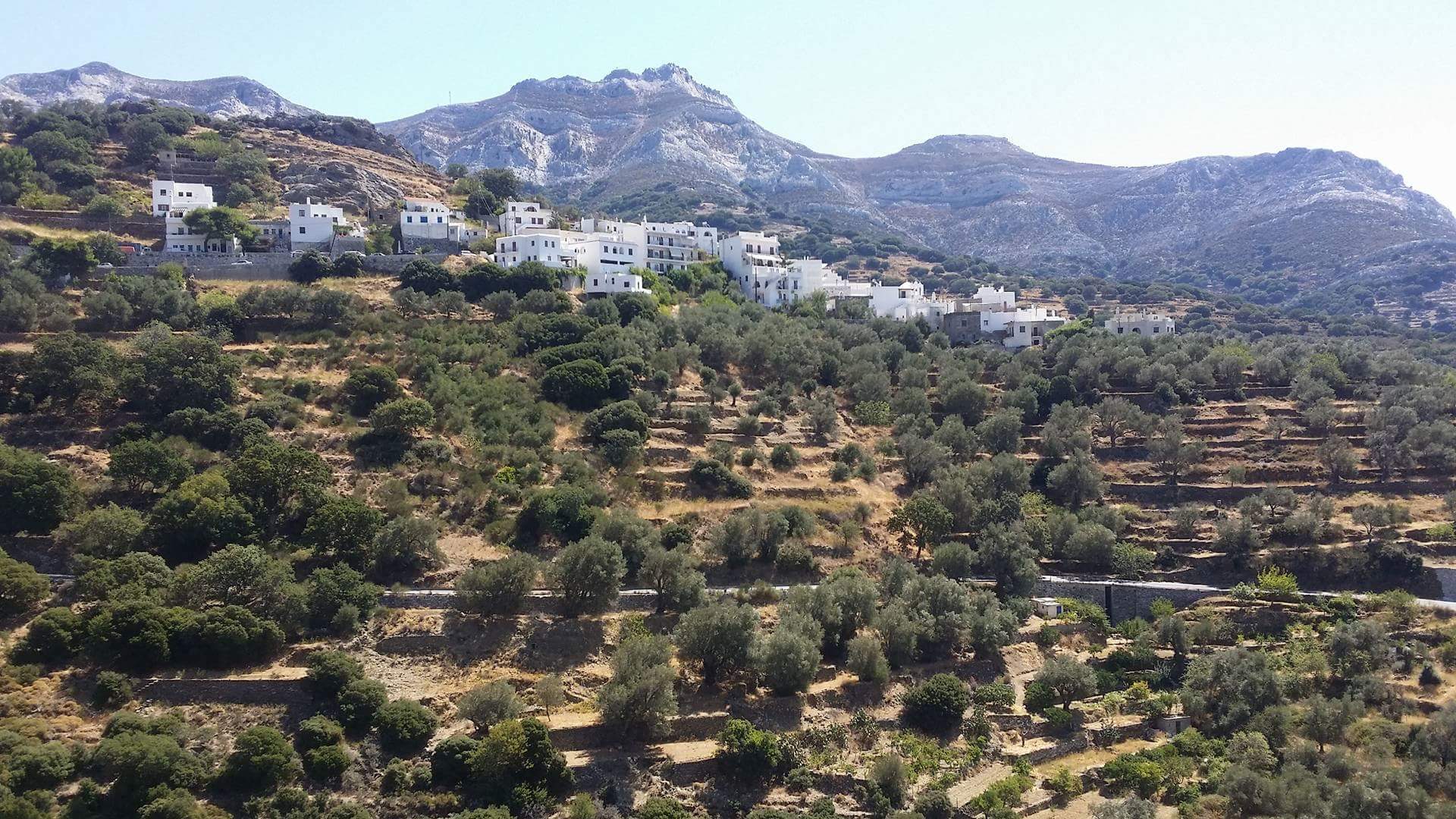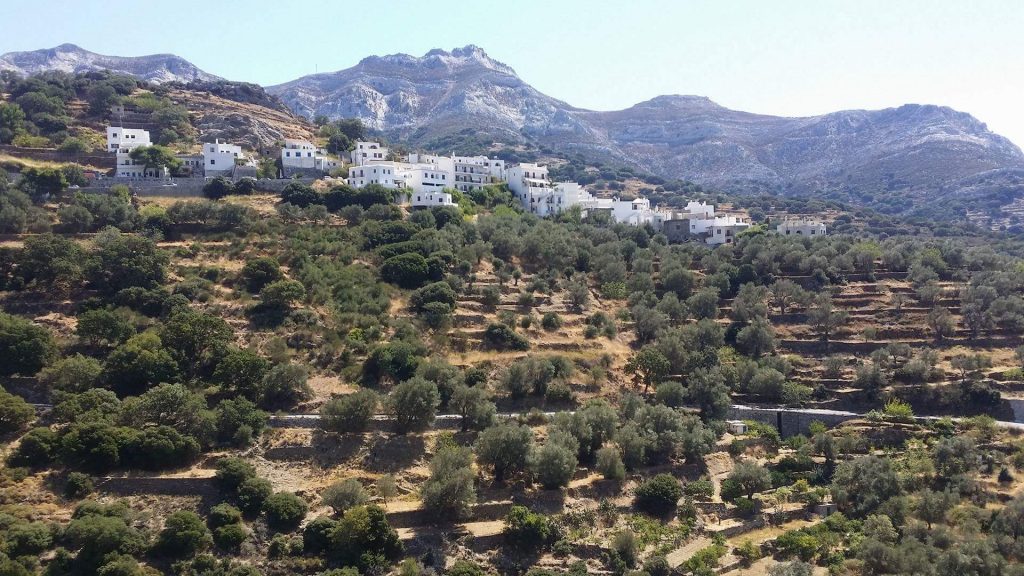 ELaiolithos epitomizes the adventurous spirit of Naxos; everything here revolves around nature and green and barren landscapes, most unknown gems of Naxos and interesting hiking paths/trails are around here. It is the only spot on the island that you can arrive from 3 different directions, making it a perfect starting point to explore the off road and road trails by Hiking, Trekking, Bicycling, Quad-Biking, You will travel back in time, witness beautiful scenery, numerous ancient temples and ruins, a medieval fortress, Cyclopean rock formations, stunning mountain quarries of marble, Byzantine churches, picturesque villages with white washed houses, dramatic coastal scenery, secluded beaches in the East and North, and a wild coastline with exotic beauty, all while enjoying the world wide known Naxian culinary delights in ELaiolithos, or in beautiful taverns in the adjacent villages with eclectic local fresh ingredients and encounter the spirit of local people.
ELaiolithos is a sanctuary for travelers who want to unwind and enjoy the simple natural beauty of Naxos' hinterland. Marvel at the dramatic orange, grey and yellow hues in the early morning or evening sky – with a drink in hand – as the sun rises or sets over the mountains. From breakfast, lunch, brunch time on wards, enjoy the afternoon destination to relax and detox with a smoothie, tea, coffee or share some Signature cocktail or local wine and famous Naxian cheeses on the huge terrace or Open Air Cafe-Snack-Bar. Eat Well, Fresh-Cut, Healthy, Nutritious and tasty….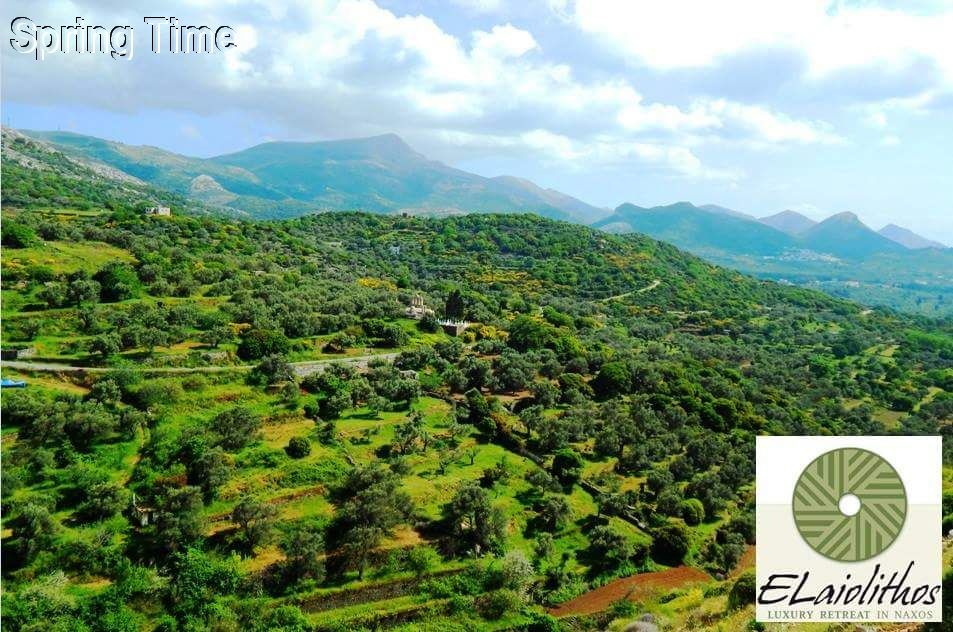 Top reasons that make ELaiolithos a great choice for travelers – hikers to Naxos:
It is a Luxury Accommodation that impresses on a whole load of levels. One of the many things that really sets ELaiolithos apart from the rest is its privileged location, where authenticity in all means exists. Brilliantly nestled in the heart of hinterland, in the core of Naxos, on one of the most scenic and enchanting areas of the island between Chalkio and Moni in an altitude of 450 meters, with splendid uninterrupted magnificent ethereal views and scenery . Enjoy the amazing sunrise, the day and the night no matter which Suite you book…. A bit of a treat for you…..
The opportunity to enjoy both the vibrant mountains of the island and its wonderful beaches in a short proximity, gives to ELaiolithos a great advantage for someone who seeks a little adventure in this Cycladic island plus the deep blue of the Aegean. While you indulge in ambient luxury in any one of the generous five Concept Suites, aside from their grandest local inspired decor, you can also admire the idyllic setting: an interesting panorama of the Drimalia/Traghaia Valley with its 400,000 olive trees, the only green valley in the Cyclades region, with infinite precious Byzantine churches and imposing Venetian Towers, Moni village famous for its handmade loom weaving textiles in 1.5 K, the Zeus Mountain – tallest in Cyclades (1004 m.), Fanari Mountain, the Panagia Drosiani –the oldest Byzantine church in Balkans in 350 meters, the cosmopolitan Chalkio village in 3.5 Km – the oldest capital of the island where is the Citron Distillery Museum, many other adjacent villages, the 8-shaped pyramid mountains complex with the sea and Sikinos and Ios island seen in the horizon, all visible from every Suite and the terrace. Within 2.5 Km is also the historic Kinidharos village with its rich history, monuments, traditional music, and its quarries with the famous Naxian Crystalline marble. In a few minutes from here you will be able to reach the most beautiful monuments and landmarks of the island, or beaches, all accessible at equal time.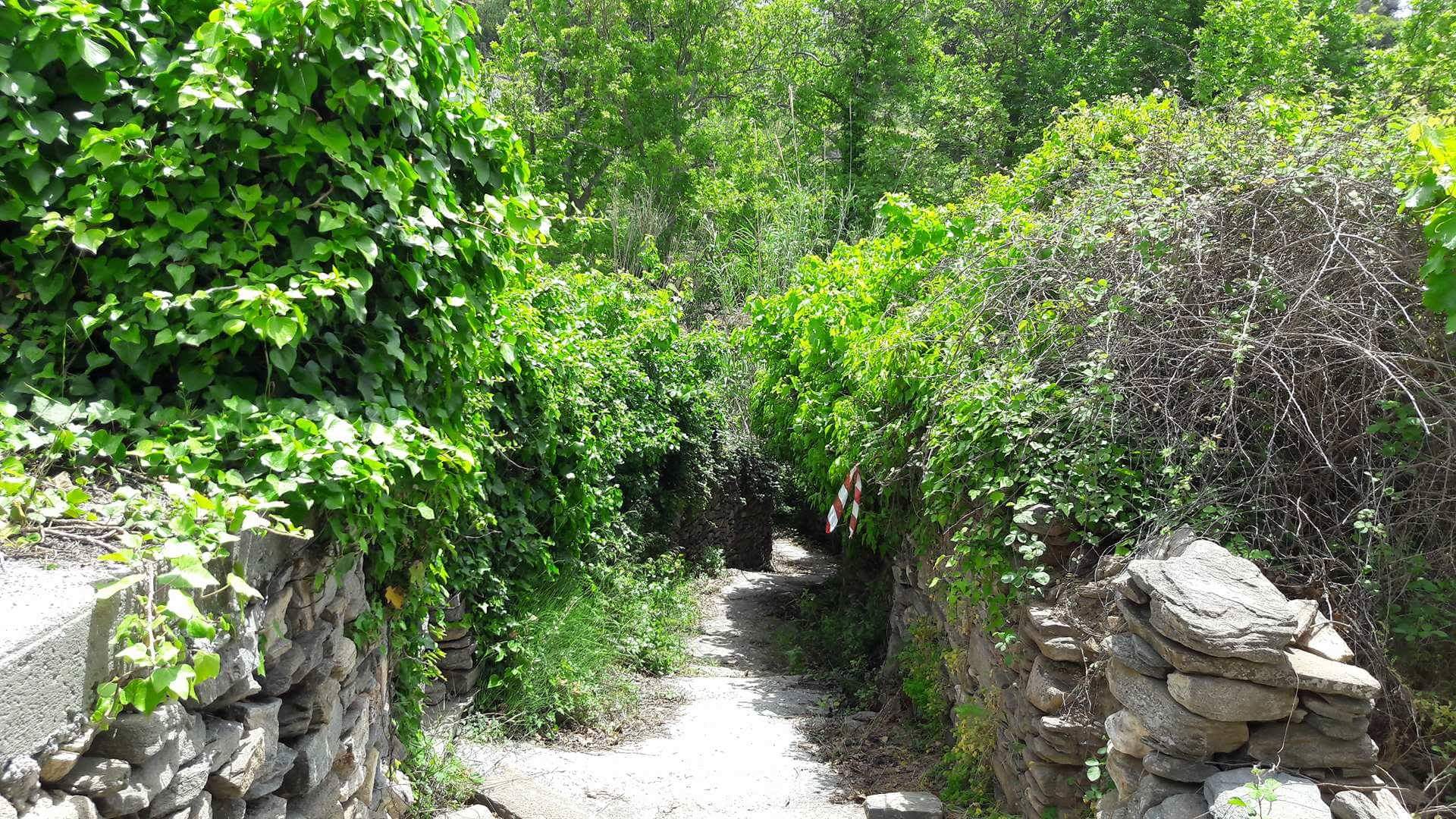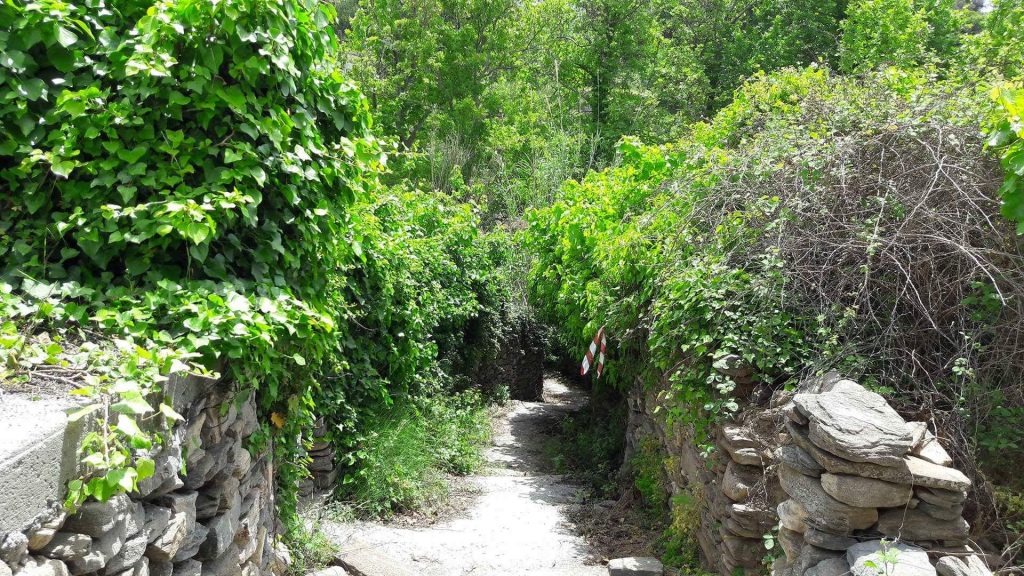 ELaiolithos – an imposing rebirth of the Spirit of Naxos and the ultimate getaway to a wild natural wonderland! Here time meets with history, culture, and tradition. If you want to avoid mass tourism and surrendered to oblivion and to silence of the hinterland and the wonderful local food, then ELaiolithos is the perfect destination for your Naxian holiday. A natural landscape, awaits to be discovered step by step….Follow it, hear it, smell it, live it, take it all in!!! Here the page of a special story of hospitality will be written….
Choose the best time for you and….come to meet this wonderful venue where the mere presence of nature is enough to make an impact on the human psyche. ELaiolithos is a simple step in attempting to strengthen the long forgotten bond between the Human Soul and Mother Nature. We believe that an amazing hiking experience starts with great hospitality! Enjoy your stay, explore the trails of the area and have a fantastic hiking experience.!!!
For more information see under Activities Hiking Naxos and Hikers Friendly Hotel
Article written by Helen Marakis
October 2018