Zero waste is at the forefront of ELaiolithos which is the pioneering and exclusive sustainable tourism initiative in the mountainous region of Naxos island in Cyclades, Greece. With a strong emphasis on responsible consumption practices, ELaiolithos aims to minimize waste generation, ensuring a sustainable and eco-friendly experience for visitors seeking a zero waste destination in the Cyclades.
ELAIOLITHOS: ONE NAME – NUMEROUS EXPERIENCES
The ELaiolithos Luxury Retreat hotel unquestionably demonstrates its commitment to sustainability, luxury, and exemplary practices, including its zero waste program by:
Being a Remarkable Hotel one-stop shop
It provides a multitude of exceptional experiences to its guests under one name, within a single establishment. Truly embodies the essence of authentic luxury on a Greek island, all in an eco-friendly manner. It's a destination of choice for travelers seeking convenience, tranquility, adventure, cultural immersion, exquisite cuisine, breathtaking scenery, or simply a luxurious escape. ELaiolithos has it all.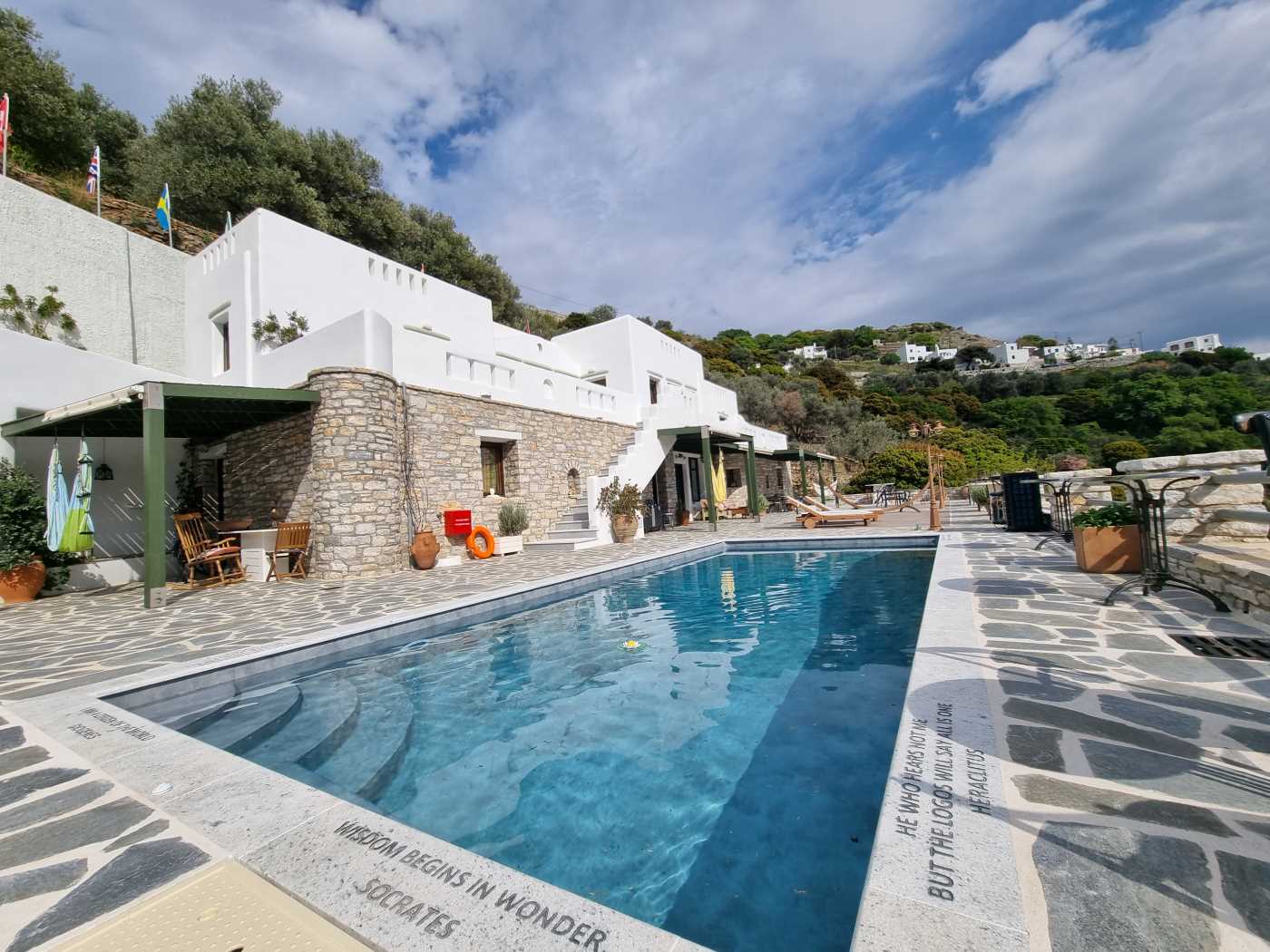 Igniting a Renaissance in the Area
ELaiolithos is a trailblazing destination accommodation, the sole and inaugural hotel nestled in the mountains of Naxos that has played a vital role in reviving the mountainous region of Naxos, revitalizing the area with renewed attention, rejuvenation, and economic growth. With its presence, unique diverse offerings and commitment to showcasing natural beauty and cultural heritage, ELaiolithos has become a catalyst for the region's transformation, reinvigorating local businesses, promoting sustainable tourism, and fostering a sense of pride within the community.
The revival of the mountainous Naxos owes much to the vision and dedication of ELaiolithos, marking a remarkable chapter in the ongoing narrative of the region's renaissance.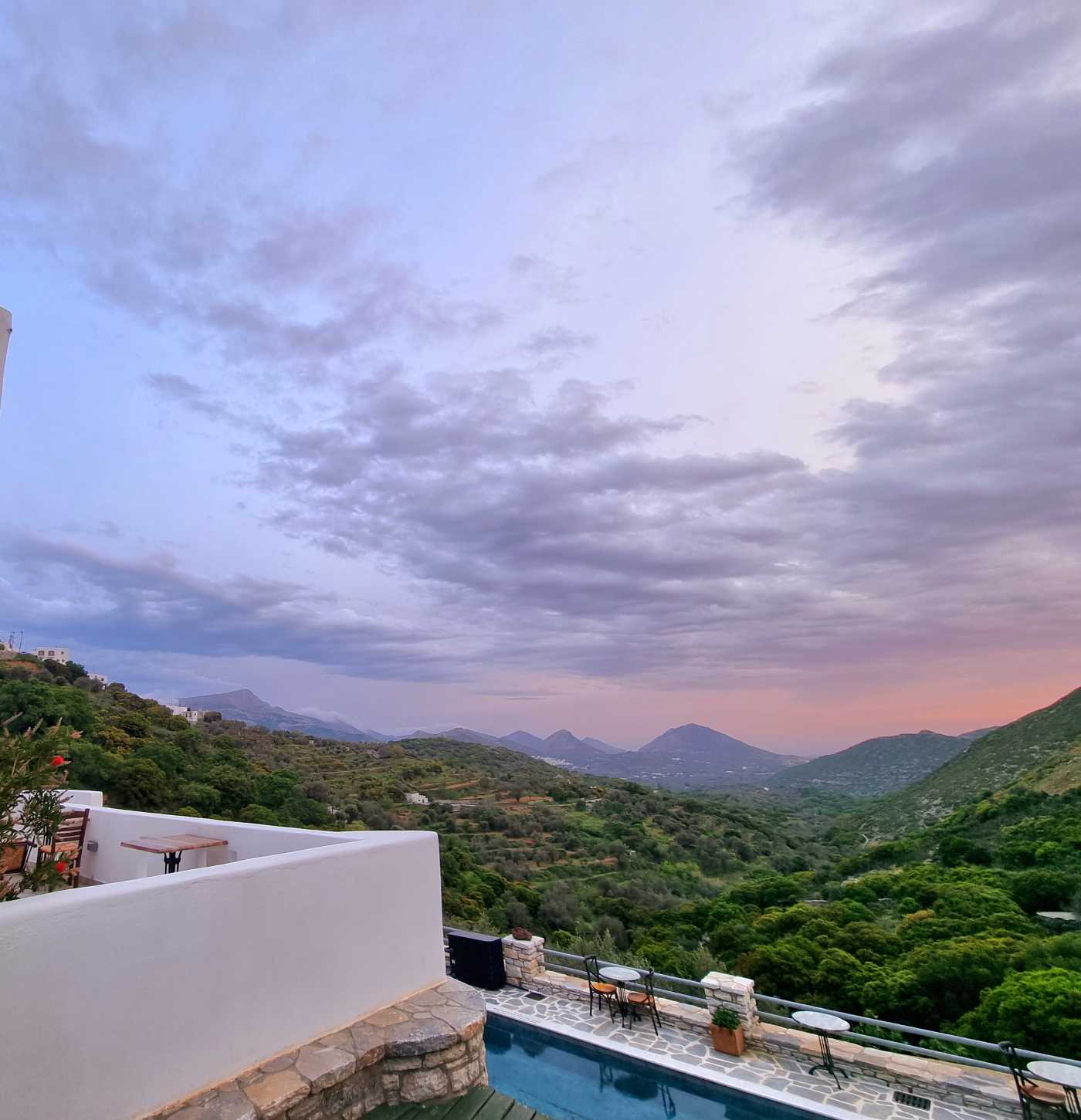 Prioritizing and Implementing a Comprehensive Zero Waste Program
that includes strategies for waste reduction, recycling, reuse, as well as their exemplary food practices and commitment to local sourcing. ELaiolithos sets a shining example for the hospitality industry.
Their commitment to a zero waste program demonstrates their genuine concern for the environment and their dedication to providing a luxurious experience without compromising sustainability.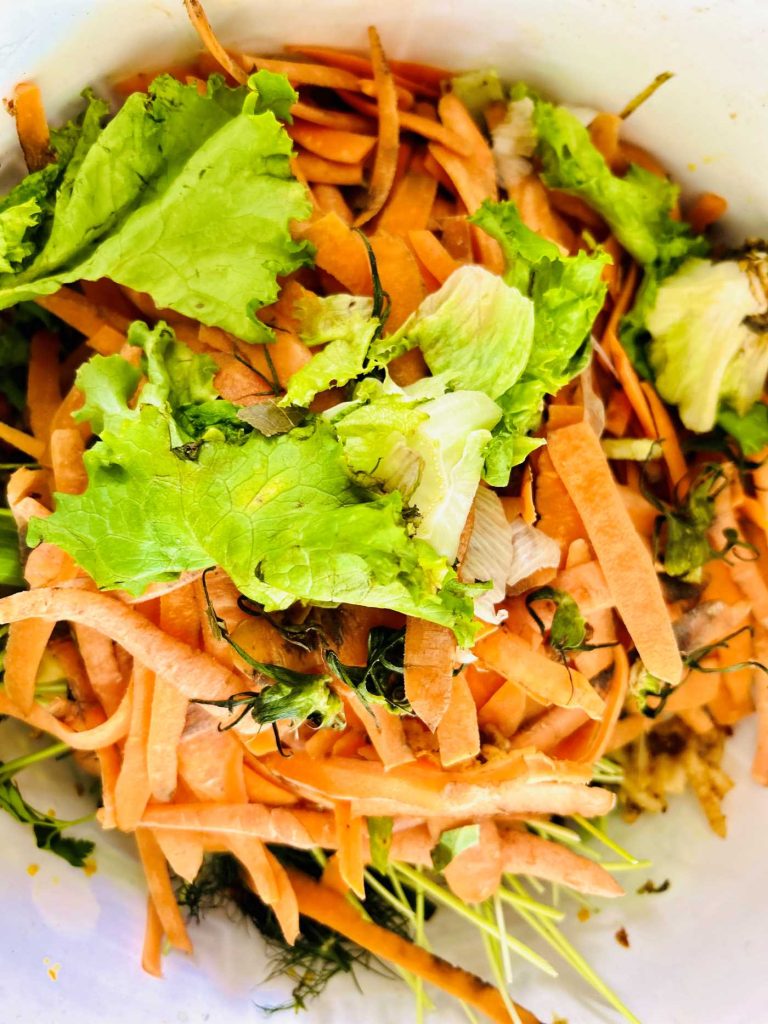 Incorporating Food Waste Reduction and the Slow Food Philosophy: A Path to Zero Waste Success
ELaiolithos sources produce exclusively within a 5-kilometer distance, supporting the local economy and reducing emissions. Leftovers are responsibly given to local livestock benefiting the agricultural community.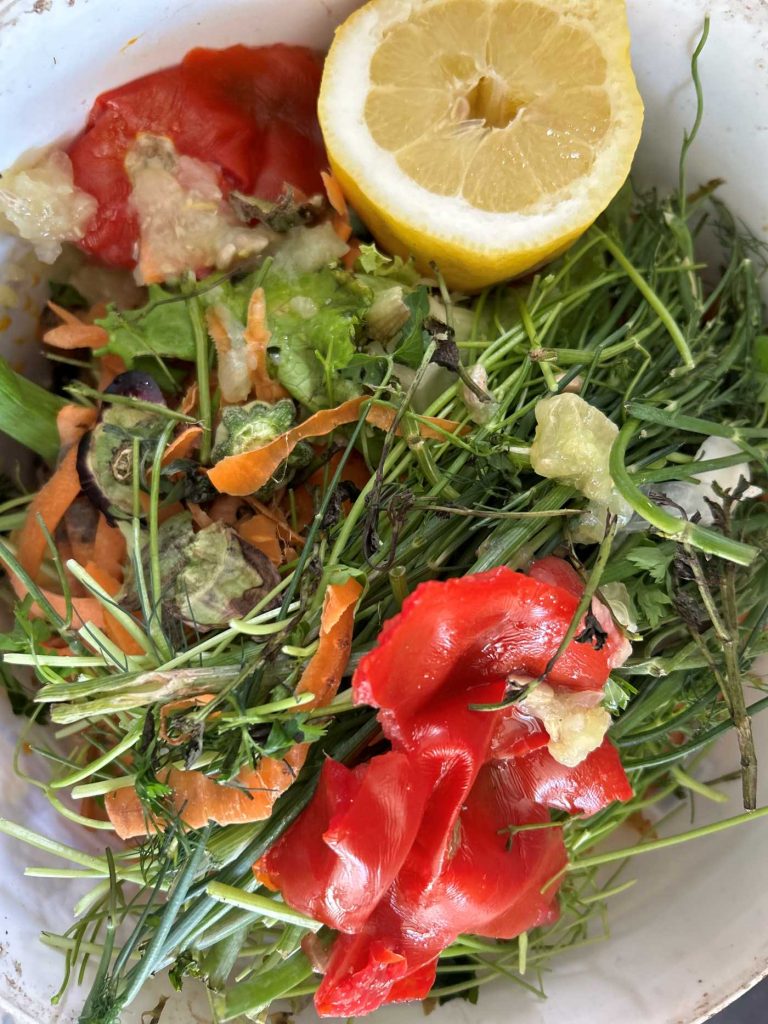 Contributing to the Zero Waste Ethos with its Prime Location
Centrally located in the heartland of the island, offering guests to experience both worlds: the majestic mountains and the mesmerizing sea. This allows effortless exploration of the entire island, saving emissions, conserving gas and travel time.
Promoting a Zero Waste Lifestyle and Respecting the Environment
By implementing sustainable practices, such as bioclimatic design and the use of local materials, which effectively reduce energy consumption and minimize harm to the environment.
The themed suites not only celebrate tradition and storytelling but also establish a profound connection between visitors and the location, actively promoting cultural heritage and showcasing the island's essence. By cultivating a strong bond with nature, ELaiolithos encourages visitors to develop a deep respect for the environment and motivates them to embrace the principles of zero waste.
Advancing Zero Waste Artistry
ELaiolithos embraces a zero waste philosophy by exclusively utilizing Greek cotton and supporting local loom weaving, empowering local women artists while minimizing environmental impact through the use of sustainable materials and local resourceful production practices.
Setting an Example as a True Leader in Sustainable Tourism for Others to Follow
For its perfect blend of eco-consciousness, holistic sustainability, transparency, quality, comfort, elegance, high aesthetics, authenticity, warm hospitality, distinctiveness, community engagement and support.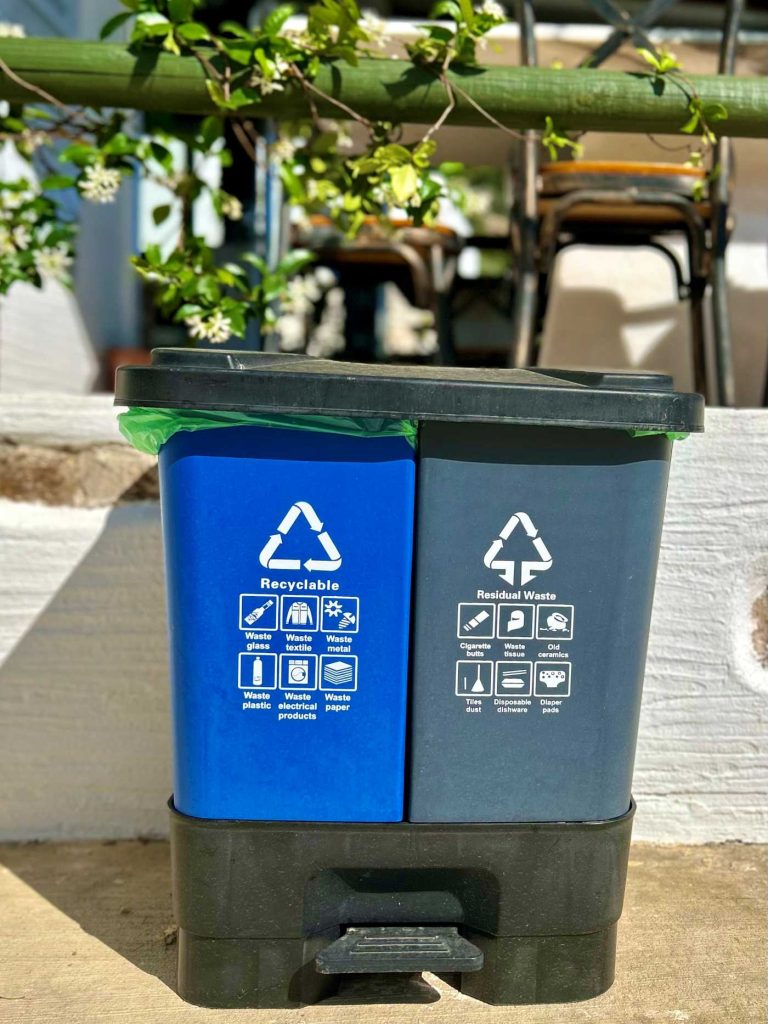 Having Unwavering Principles – The Inspiring Force Behind It All: The Role of the Owner of ELaiolithos: A Zero Waste Haven Embracing Naxos' Spirit and Sustainability
ELaiolithos was purposely constructed in Naxos' heartland, aspiring to be more than a luxury hotel—a sanctuary offering visitors an immersive journey into Naxos' history and spirit, particularly for its mountainous side. Environmental stewardship and community contribution are deeply cherished, and aligning with the principles of zero waste.
Helen, the owner, the inspiration, and driving force behind this transformative endeavor, holds a profound affection and sentimental attachment to Naxos' mountainous region, fostered during her 37 years abroad as a fellow traveler.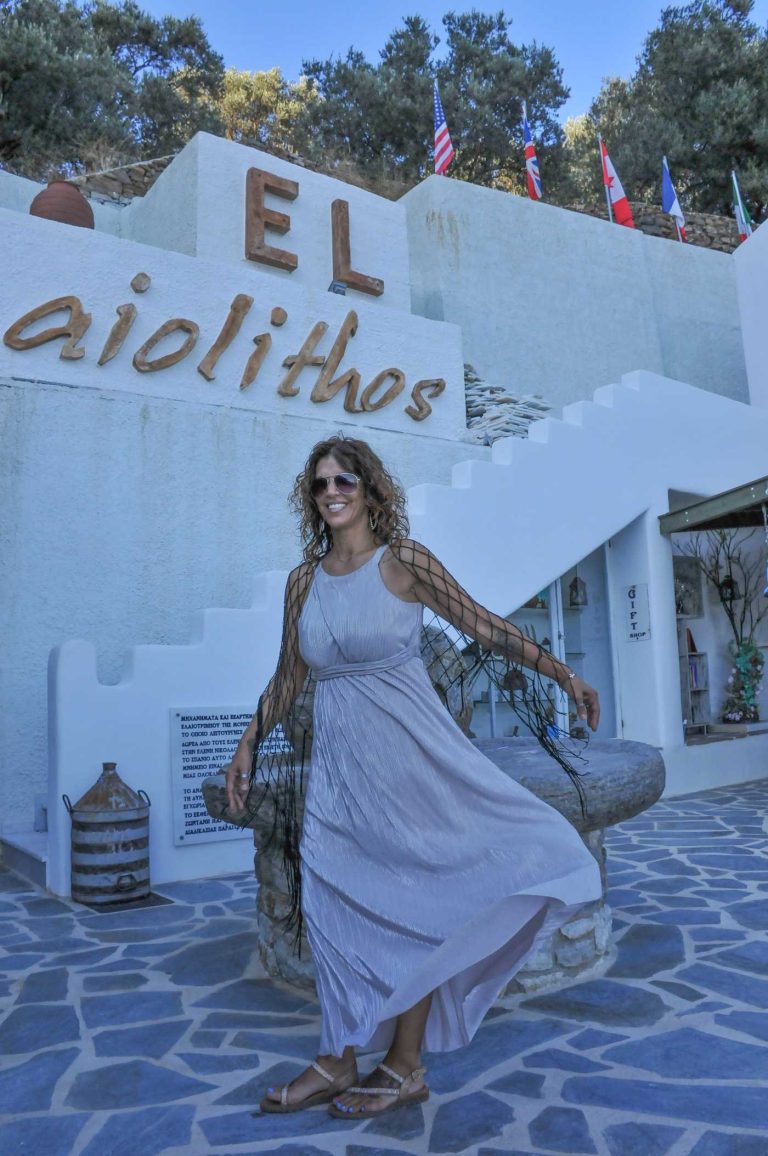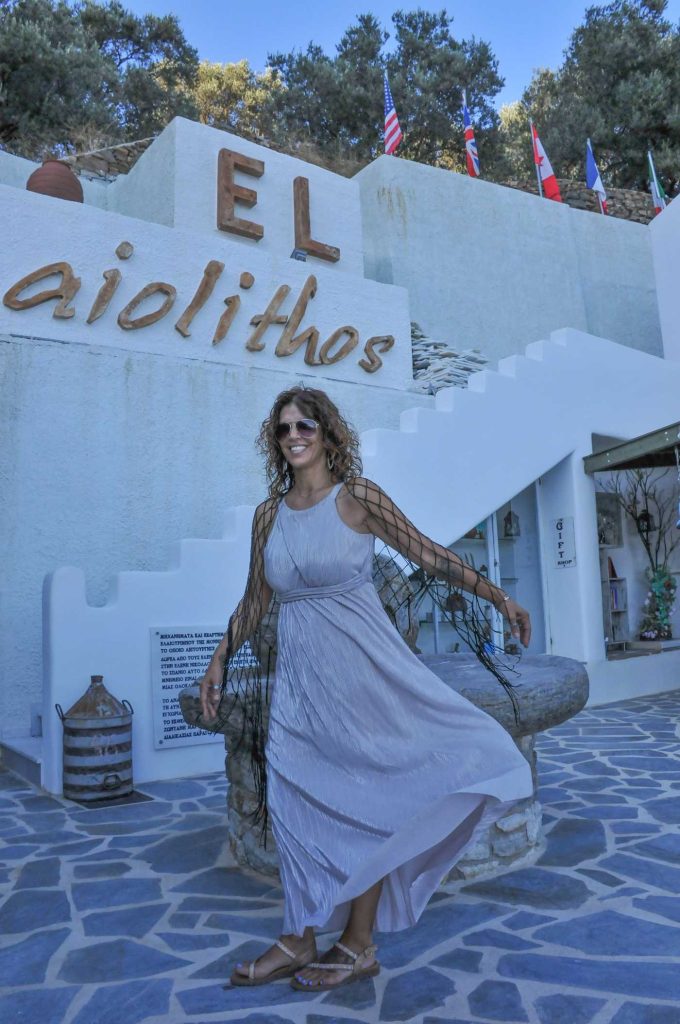 Influenced by her exposure to recycling and sustainable practices in New York, Helen's adoration for the region has led ELaiolithos to adopt a sustainable approach to living, rooted in her family's long-standing commitment to the sustainable lifestyle. By situating ELaiolithos in the heartland of Naxos, guests are provided with an opportunity to experience the authentic essence of the island while actively participating in and embracing a zero waste philosophy.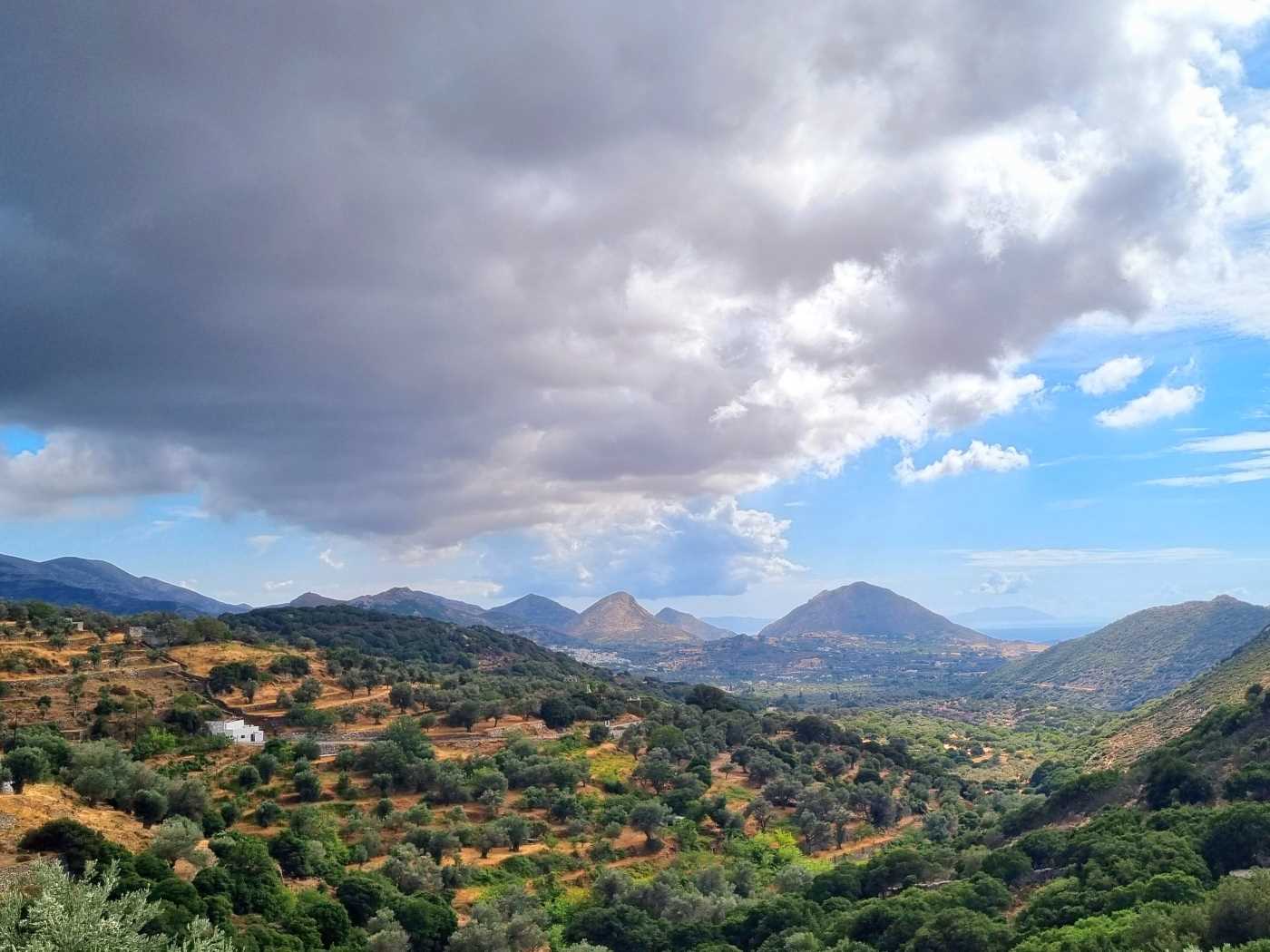 ELaiolithos strives to inspire firsthand experiences that immerse guests in Naxos' history, culture, spirit, and heritage, inviting them to embrace the authentic local lifestyle while enjoying contemporary luxuries. Through this harmonious fusion of the past and present, ELaiolithos places a strong emphasis on humanity and the environment, remaining unwavering in its commitment to sustainable principles.
Your stay supports the mountainous region of Naxos.Witness the remarkable transformation that unfolds at ELaiolithos, where a single vision ignites a revolution of sustainability, leaving an indelible mark on Naxos' future. AT 500 METERS ABOVE SEA LEVEL, THERE'RE 500 REASONS TO BE HERE….
Because holidays in a sustainable hotel in a Greek island in an Eco-friendly way is the Real Luxury!