Cyclexperience in Naxos — Taste — Smell — Hear
We're bike friendly
ELaiolithos is a world of its own. Discover the Undiscovered, feel the Difference.
What Sets Us Apart in Naxos:
our exclusive central location, which allows you to explore the whole island at ease.
our serene and tranquill surroundings
our luxurious rooms that are designed to rejuvenate you at the end of the day following your cycling.
Nestled in the very heart of Naxos (at an altitude of 600 m), every part of the island is easily accessible considering the wide variety of cycle trails at your disposal. Many of these trails include some of the island's most fascinating sites.
ELaiolithos epitomizes the adventurous spirit of Naxos; everything here revolves around nature and landscape. It is a perfect starting point when exploring the many unknown gems of Naxos. You will witness beautiful scenery, cycle through numerous ancient temples, a medieval fortress, Cyclopean rock formations, stunning mountain quarries of marble, Byzantine churches, picturesque villages with white washed houses and dramatic coastal scenery, all while enjoying the world wide known Naxian culinary delights and the encounter of local people.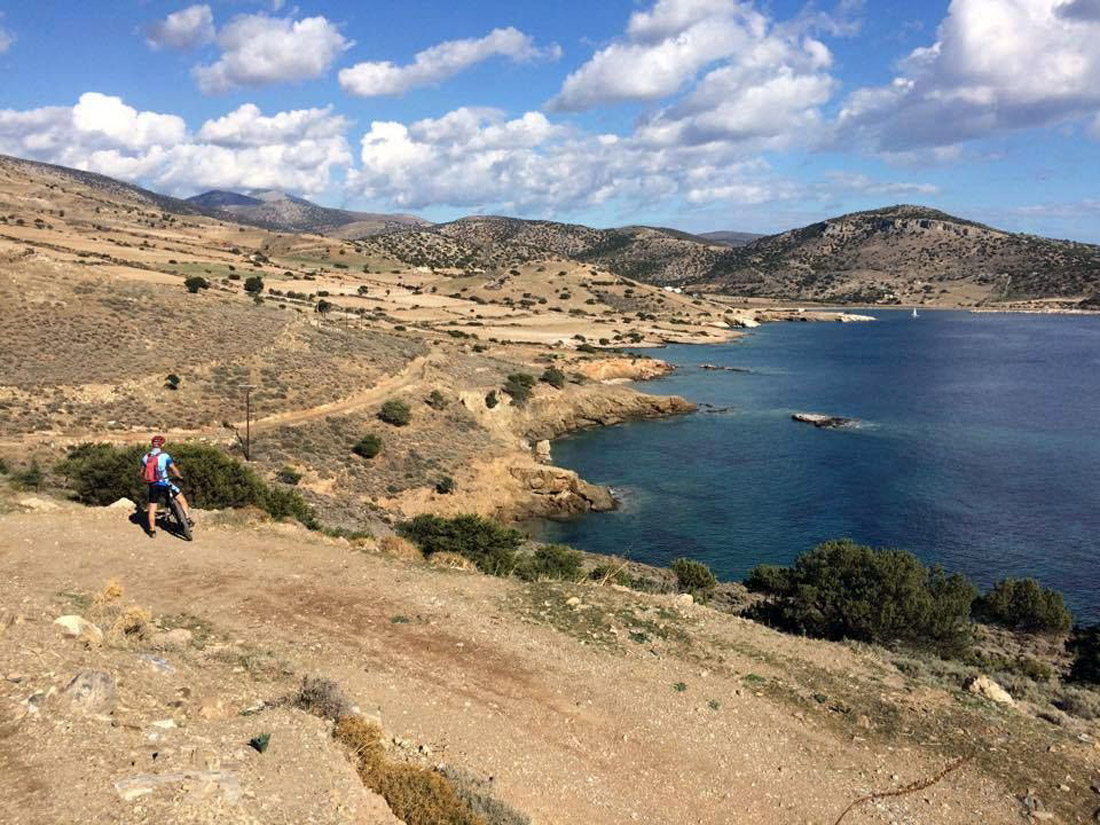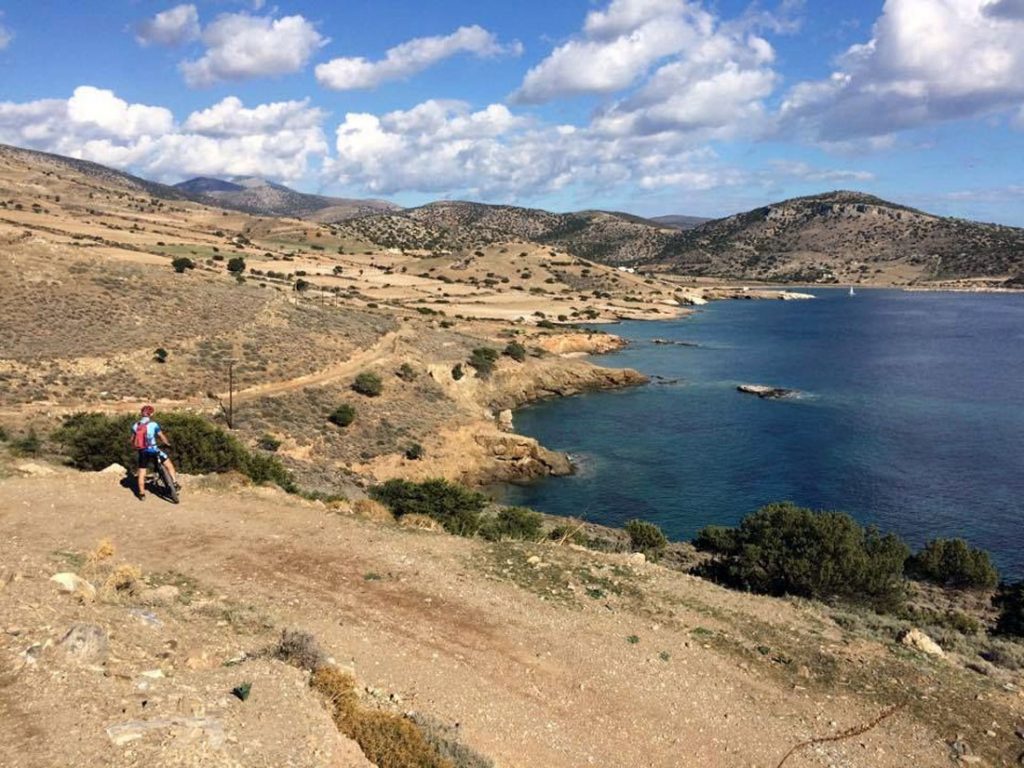 Elaiolithos retreat offers authentic experiences and a heightened level of luxury accommodation. It's all about feeling at home away from home and taking in the sights and sounds of the destination. With that in mind, ELaiolithos is the perfect stay with understated elegance inside and outside. Stone and local design elements create a motif in perfect harmony with pristine landscape. All rooms offer spectacular views and luxe amenities, while the spacious terrace allows you to connect with the hotel's setting and surroundings. Here you'll experience a very special side of Naxos.
The weather is mostly dry all-year round, with perfect conditions for cycling. It is not so-cold during the winter, and not so-hot during the summer. Excellent climate conditions for cycling exist particularly from September to December, and March to June. (temperature range: 17-25oC)
You can bring your own bike, or choose one from ours. There are many wonderful routes from the upland to the coastal area of Naxos.We have routes for novice cyclists or for those who prefer a less active route, and also a route for  intermediate or advanced cyclists.
The island is a cyclist's paradise; it is full of gravel and asphalted routes which can carry bike lovers away.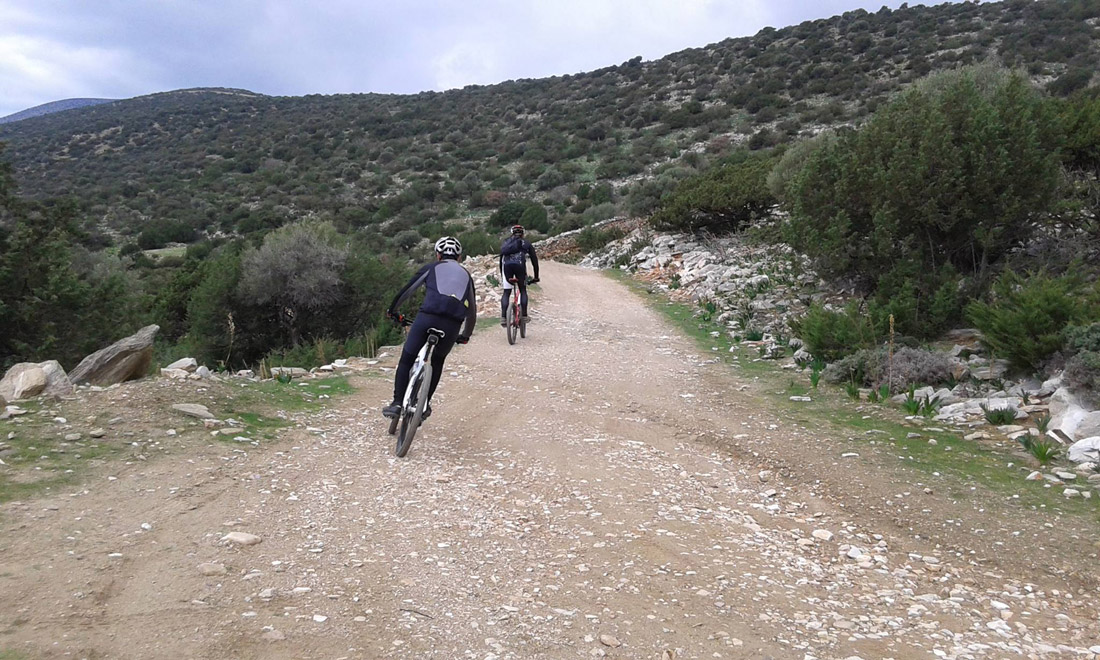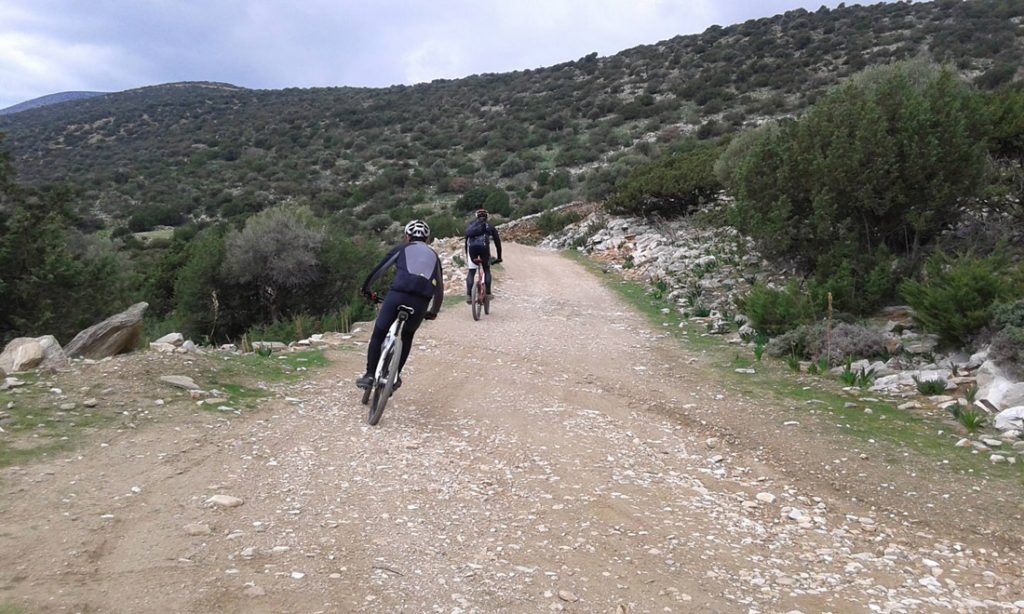 Our regional expertise constitutes a wonderful background for bicycle rides and challenging experiences! We go out of our way to help you, whether it's making sure your favorite beverage is stocked in the cooler or planning a surprise birthday party for your spouse.  We'll escort you to little-known spots during your trip that only locals know.  These extra details create a vacation you'll remember fondly for years to come.
Our Mission: To aid our customers in experiencing a bike vacation of an entirely different quality, involving personal contact & personal service. We'll make sure you pedal happy, eat well and stay curious.
Welcome to mountain biking on Naxos!
Bike Friendly Facilities offered by ELaiolithos:
Well Traveled, Well Rested
We provide you with detailed cycle route area maps including altitude profile, directions, and suggestions like where to stop for refuel or places of interest along the way.
Bike cleaning services.
A locked gate to protect your bike whenever needed.
 Floor bike racks to park your bicycle; stainless steel stands which attach to the ground so your bicycles can be securely attached for parking purposes. Your bikes are safe and secure within our property.
Bike tool set available at all times.
Partnership with local bike shop.
Daily washing/drying service (Charge in accordance to hotel's policy).
One night offer stay per visitor (only when he cycle travels).
Guided bike tours and excursions upon request.
Lunchbox preparation on site including fruits, sandwiches, energy drinks & gels. (Charge in accordance to hotel's policy.)
Bike transfer service upon request.
Healthy breakfast with local products and lots of fruits (all come from Moni village).  For dinner, we have local recommendations (a discount is given directly to you), whether you want a romantic getaway for two or a quick bite so you can return to your apartment and relax the night away.
All apartments are fully equipped with all amenities.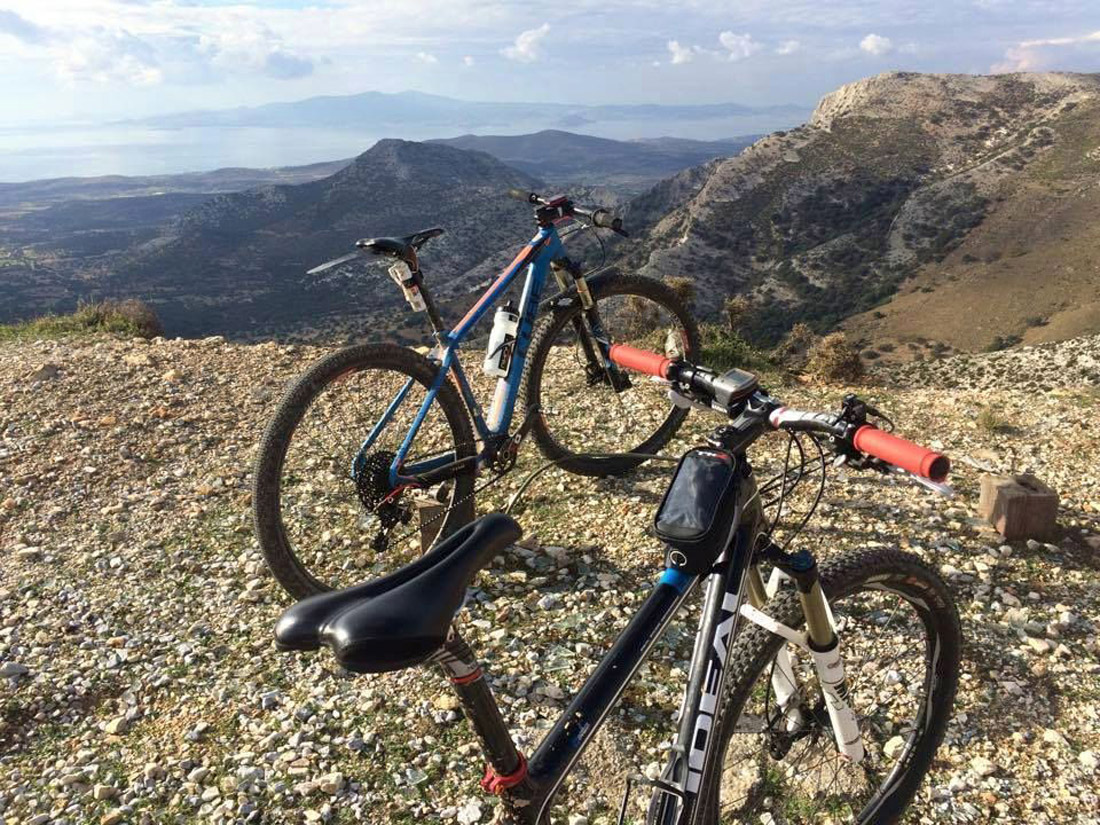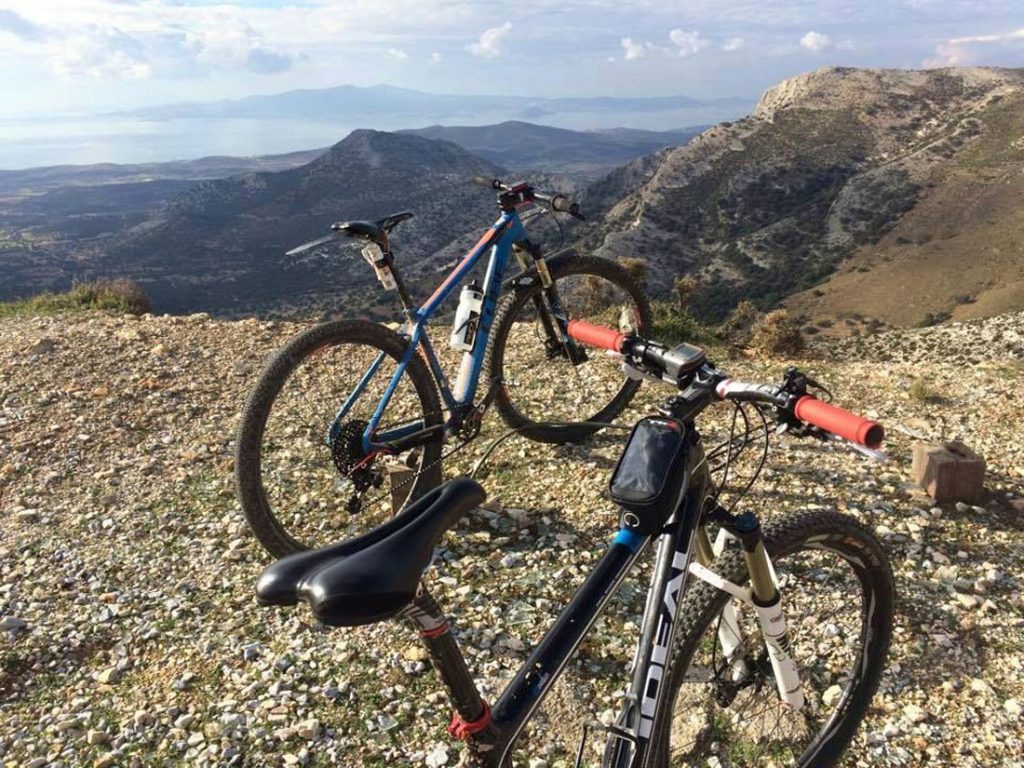 There are dozens of routes waiting for you to discover them with starting point at ELaiolithos.
Welcome to explore and live the experience….