Soothe and enjoy a relaxing en-suite massage luxury treatments in the comfort, privacy, and safety of your suite from our specialized massage therapists. Enjoy massages featuring en-suite sensations that revitalize your body, revive your mind and energize your spirit!
It's YOU time! Taking care of yourself has never been this convenient, safe, and easy. Once you're here, you don't want to miss out on a delightful and memorable massage experience available en-suite.
Why get a massage therapy treatment with us?
Because we only use organic and wild harvested herbs snd flowers from Naxos' mother nature to soothe your body and spirit.
The serenity and tranquility of ELaiolithos' natural landscape and scenery setting inspires everyone to give a wellness aspect to their vacations. ELaiolithos is about slowing down and engaging all your senses. Experience the silence and full immersion. Just you, or the two of you, in your own suite.
All our massage treatments include special complimentary amenities. The massage therapists let you know the session has ended, and leave while you slip into a cozy robe, and then we greet you at your suite with fresh water, a healthy and detox fruit smoothie, champagne or a glass of wine, and healthy local snacks. We tantalize your taste buds while you're having a healing effect on your whole being. Chill out on your patio outside on our terrace, and enjoy your time and enchanting views!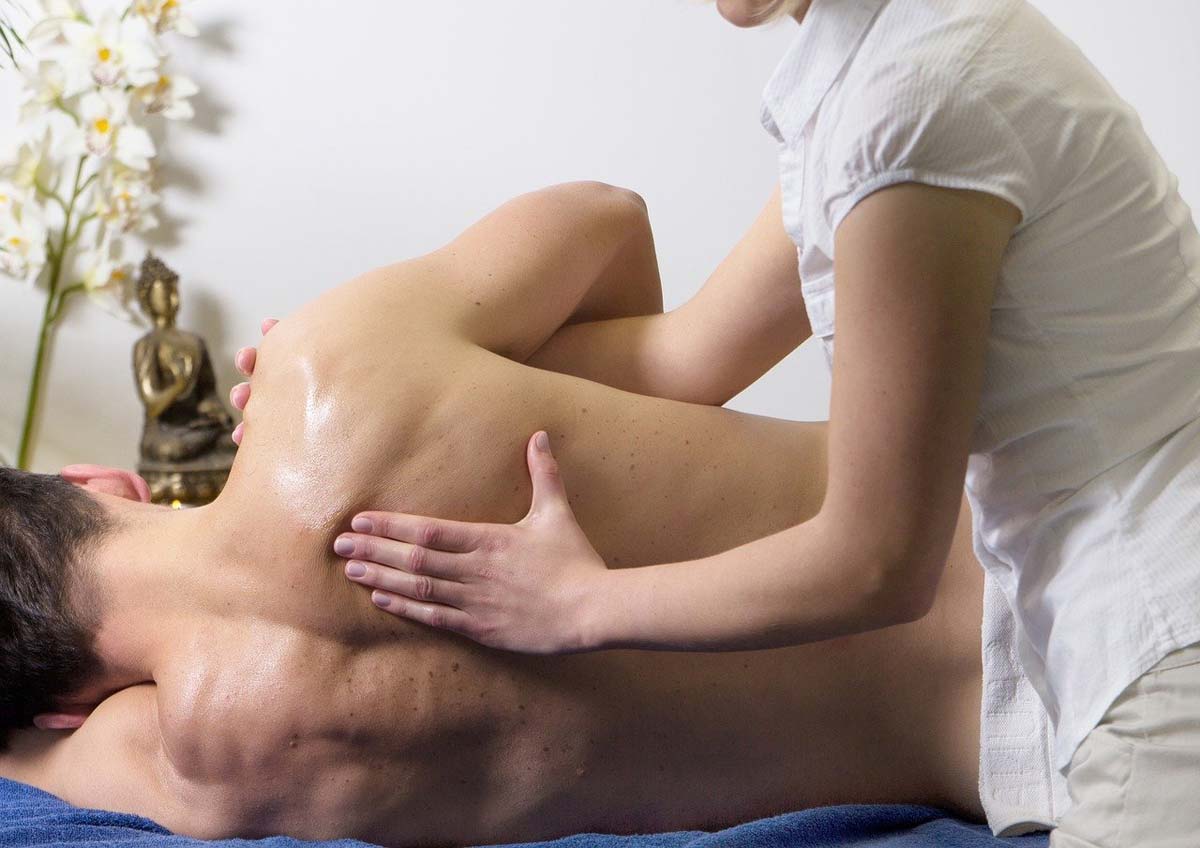 The Right Massage Matters
Entrust the skilled hands of our qualified massage therapists with your well-being and choose from a selection of treatments designed to restore your body. Our massage therapists are skilled and certified. They've completed over 500 hours of total massage work, excluding education on subjects such as anatomy and ethics, and they're knowledgeable and passionate.
Our selection of unique services vary from classic massages aimed to free your body and soul, provide relaxation, and releasing stress, or to more specific treatments targeting minor aches and pains, decrease sore muscle tension, and improve one's overall balance and wellness. Every massage therapy requires different education and practice, and they've it all!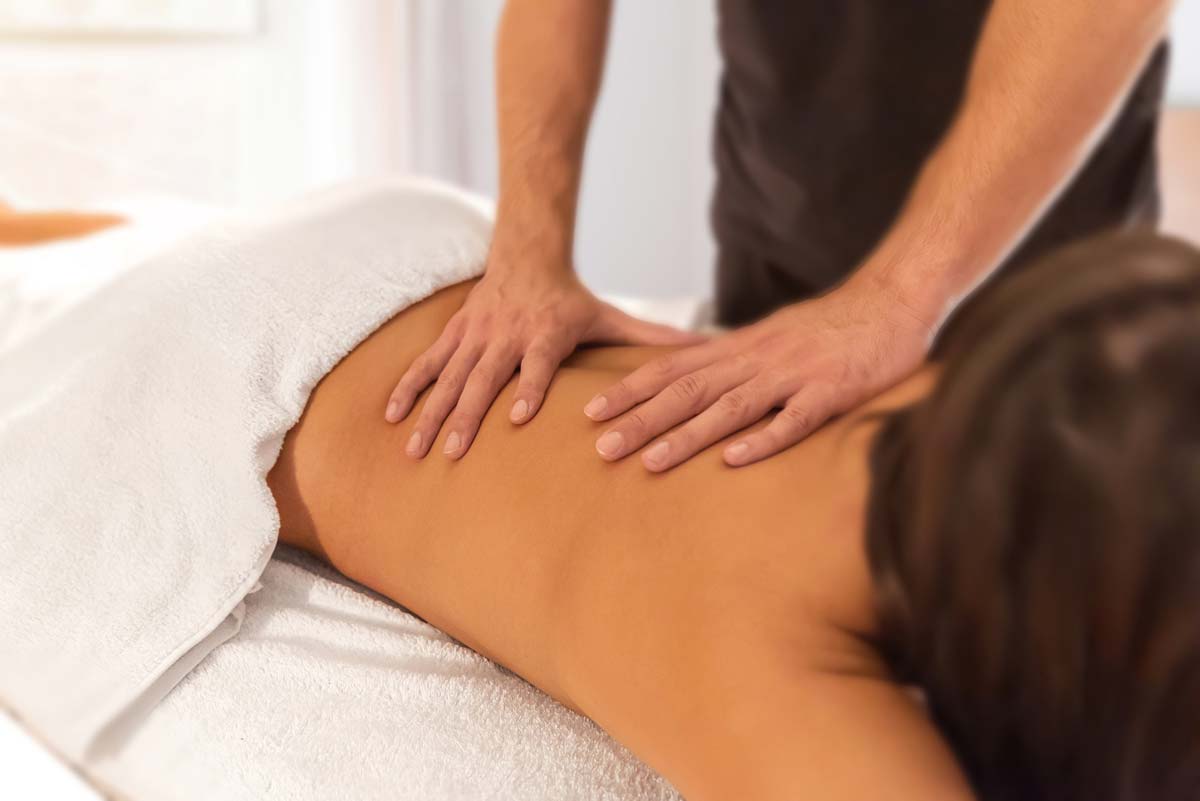 Couples Massage Services. The Twogether Experience
Enhance your physical health, your mental, and your relationship. Choose a massage for your spouse or with your spouse, for your boyfriend or girlfriend, friend, or your special someone. Slip into cozy spa robes and experience rejuvenation and relaxation together with one of our incredible couples massage services. Couples massage is a great way to unwind together, refresh and renew. It's the perfect way to enjoy some shared-quality time twogether.
A couples massage is a shared experience, at the same time, in the same private suite, but on two separate massage tables and performed by two different massage therapists who will start at the same time, and coordinate your treatments as a couple.
A couples massageemits love literally in the air and your bloodstream, because with a great massage, your body releases oxytocin, the "love hormone" that creates a sense of affection and love.
Celebrating any special occasion or event? Do you want to gift a massage to your significant other?
Sharing a relaxing and memorable occasion provides opportunities for connecting and bonding with your loved one in a unique and meaningful way. Give the gift of massage to feed the body and soul. Pamper your loved one, and let him/her wander freely with a spa experience.
Do you plan a special added touch or surprise for your loved one?
We are happy to bring to your suite champagne, fresh flowers, chocolates, cards, and any other added touches you might want, from our local friends in business. We're here to honor your requests, be part of your special day and create memorable moments for you!
Just let us know, either in advance or while you're here. We love surprises too!
ELaiolithos' Luxury Spa Menu
Precious Touch Summer Sun Treatment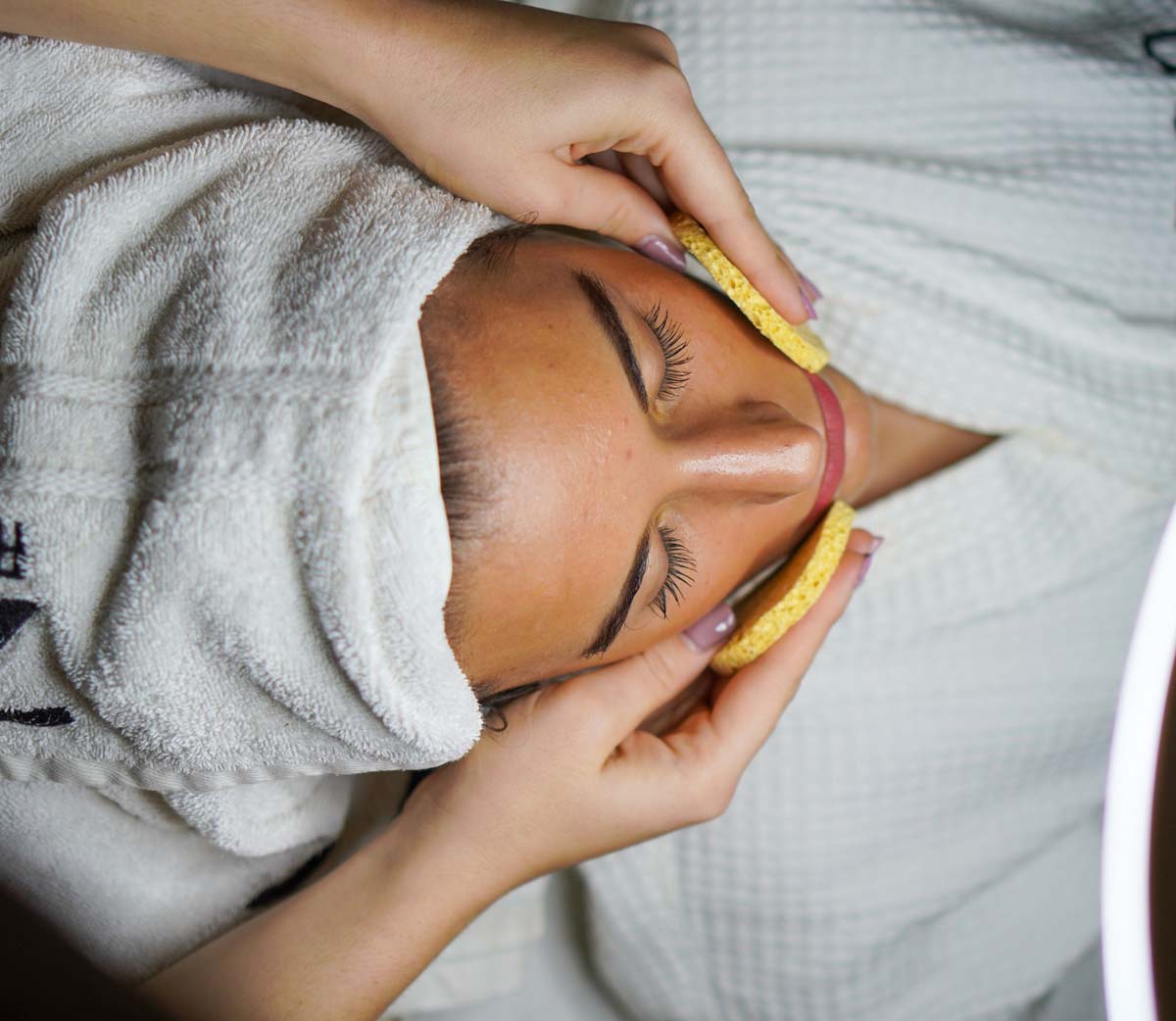 A fully restorative and rejuvenating after-sun face and body massage treatment that offers a sense of fresh coolness, after extensive sun exposure! Enjoy an anti-inflammatory and hydrating treatment to help you deeply hydrate sunburned skin and eliminate irritation. The application of refreshing essential oils with cedar, cucumber, aloe vera and other local refreshing herbs replenishes your skin's lipids and provides high moisture.
Duration: 85 minutes | 199 euros
Ariadne & Dionysus Love Duo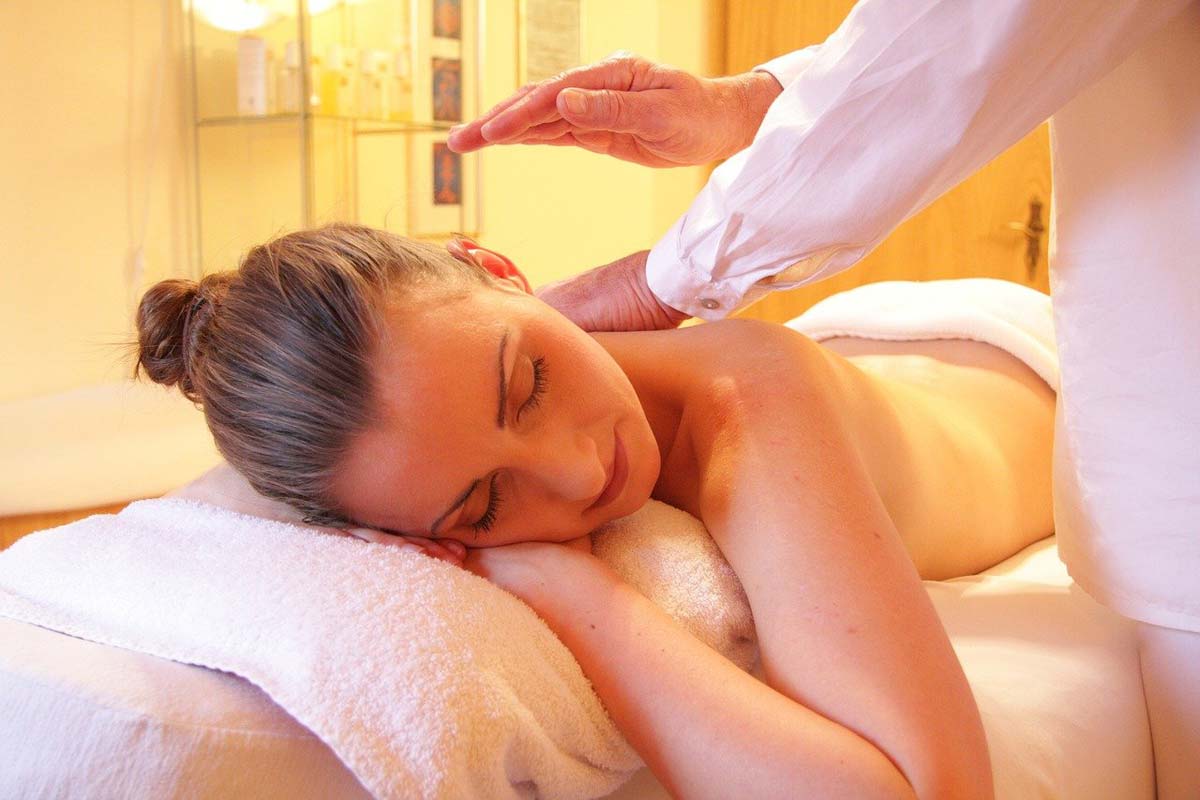 This package is our ultimate romantic massage experience for couples. Get into the mood for love, inspire intimacy, soothe and seduce yourselves! It starts with a bottle of champagne and chocolate in the private couple's massage suite or your patio, and the aromatherapy massage customized to your needs begins after selecting your prefered essential oil. Pamper yourselves and rejuvenate!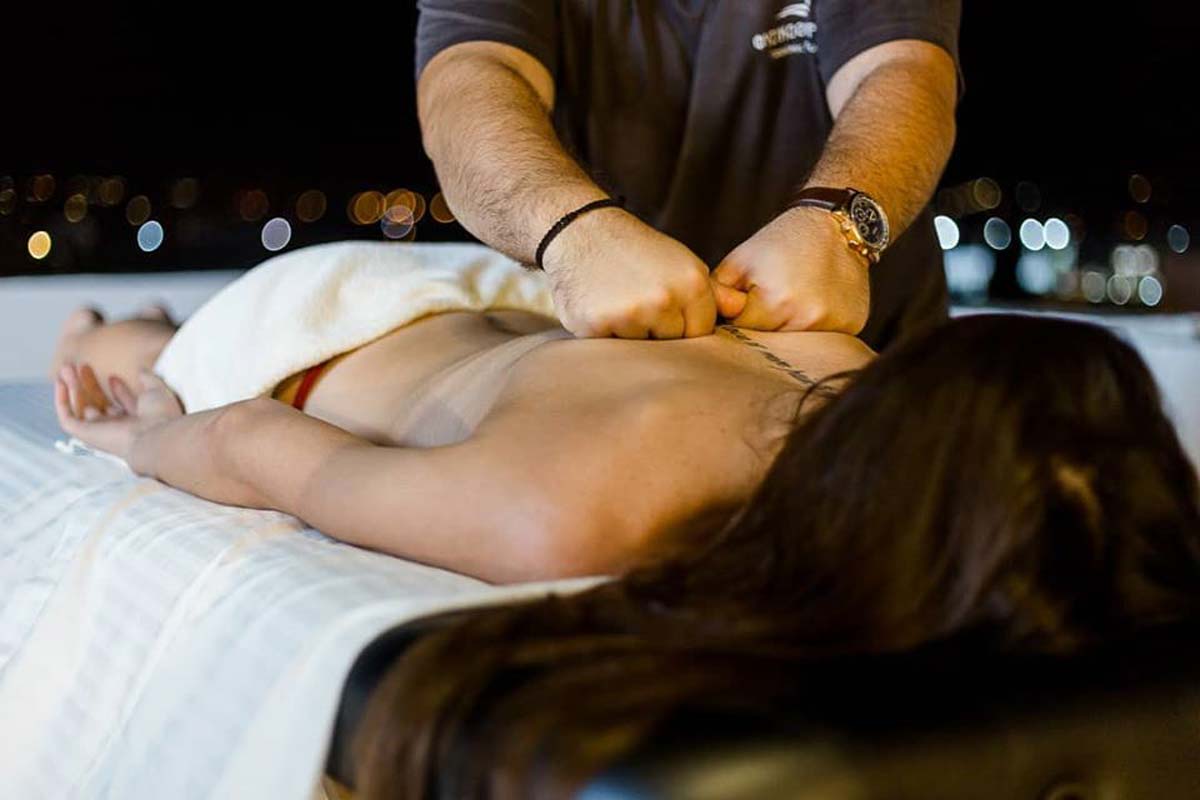 The aphrodisiac essential oils will free your mind, relax your body, and transport you both straight to bliss.
Duration: 60 minutes | 280 euros for the couple
Duration: 90 minutes | 400 euros for the couple
Mountainous Naxos Botanical Aromas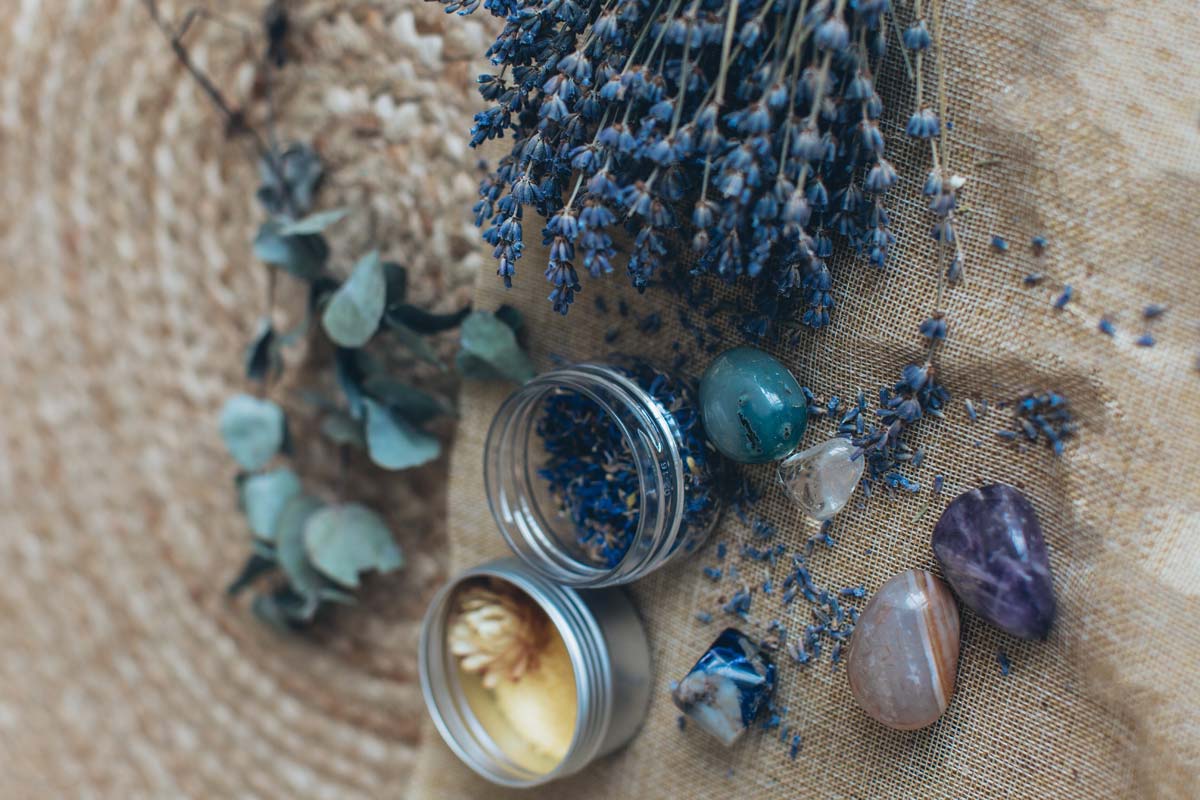 Enjoy the beneficial properties of essential oils from aromatic herbs and flowers from the mountains of Naxos in order to improve and maintain health, beauty and
good mood. Relaxation techniques are used to restore balance to the body, eliminate the toxic insult, and minimize the impact of negative energy. An antioxidant body signature treatment with Swedish-style rubdowns.
Duration: 60 minutes | 140 euros
Duration: 45 minutes | 115 euros
ELaiolithos Bliss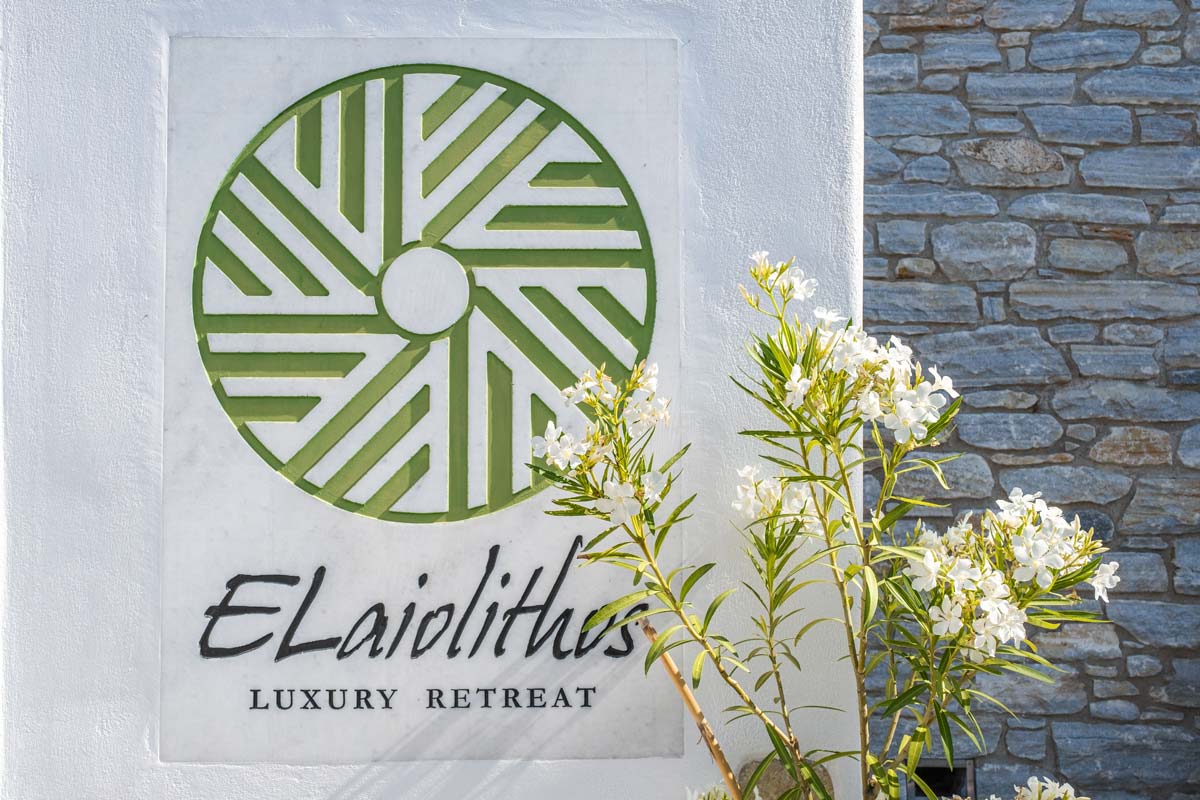 Tingle and tantalize yoursef! This is a head and foot massage considered to be a very effective stress reliever. The 30′ head massage helps you relax the muscles of the head, shoulders, neck, and back while increasing the circulation of blood to the scalp and area. The experience is enhanced with the use of olive oil and jasmine oil that adds useful vitamins, and helps strengthen your hair, encourage hair growth, and nourish your scalp.
The 45′ foot massage offers you a sense of balance and well-being, relaxes your whole body, helps you sleep better, and leaves you with a rejuvenated energy. Massaging the extremities helps with the circulation of blood around your body, promoting cell repair and growth. You will feel a therapeutic sensation that helps you to relieve stress, tension, fatigue and even headaches.
Duration: 75 minutes  | 195 euros
Melting Sensation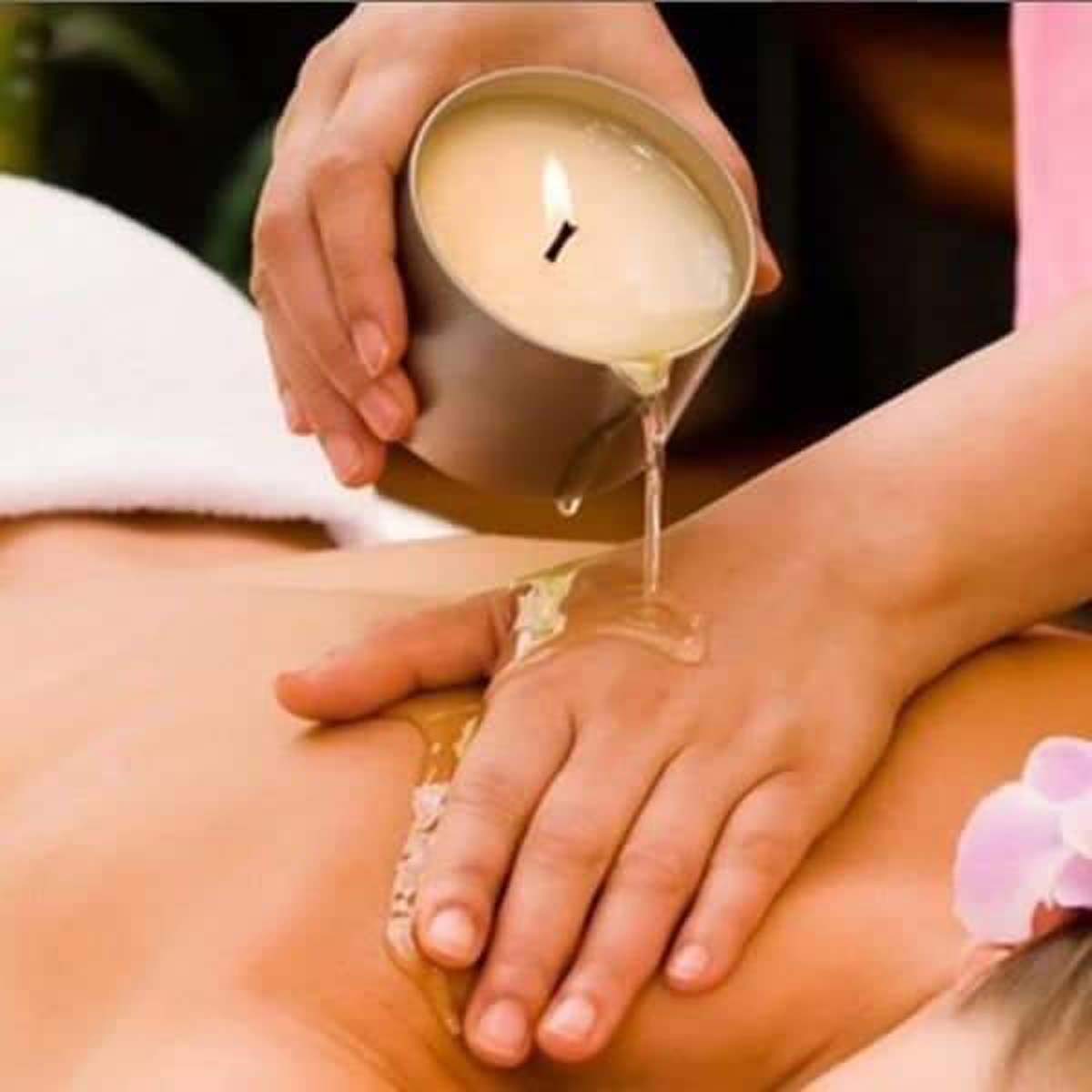 Enjoy a massage with innovative techniques based on candle massage aromatherapy, fine creamy warm wax flowing over your body and deeply nourishing your skin. The massage wax does not contain paraffin oil, so it penetrates deeply into the skin, moisturizes it and revitalizes the body with the beneficial properties of essential oils. A combination of massage, gentle pressures and long continuous moves that relaxes the muscular system, stimulates blood circulation and helps the body to eliminate tension.
Duration: 50 minutes  | 140 euros
The Highlands Breeze Massage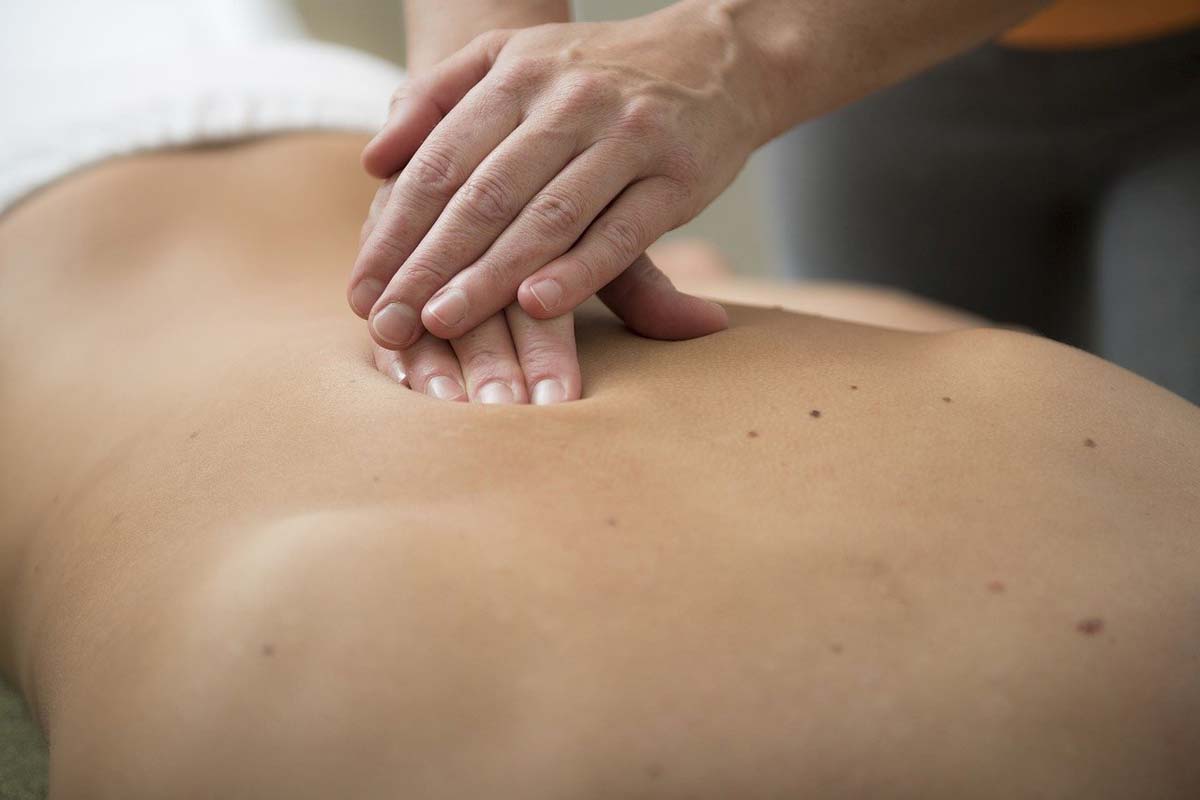 Nurture and strengthen yourself like the Nymphs nurtured Zeus, the king of gods, in Naxos' highlands. Revitalize all your senses by relaxing your entire body, increasing its circulation, lowering your blood pressure, and alleviating any pain or any symptoms of anxiety or depression.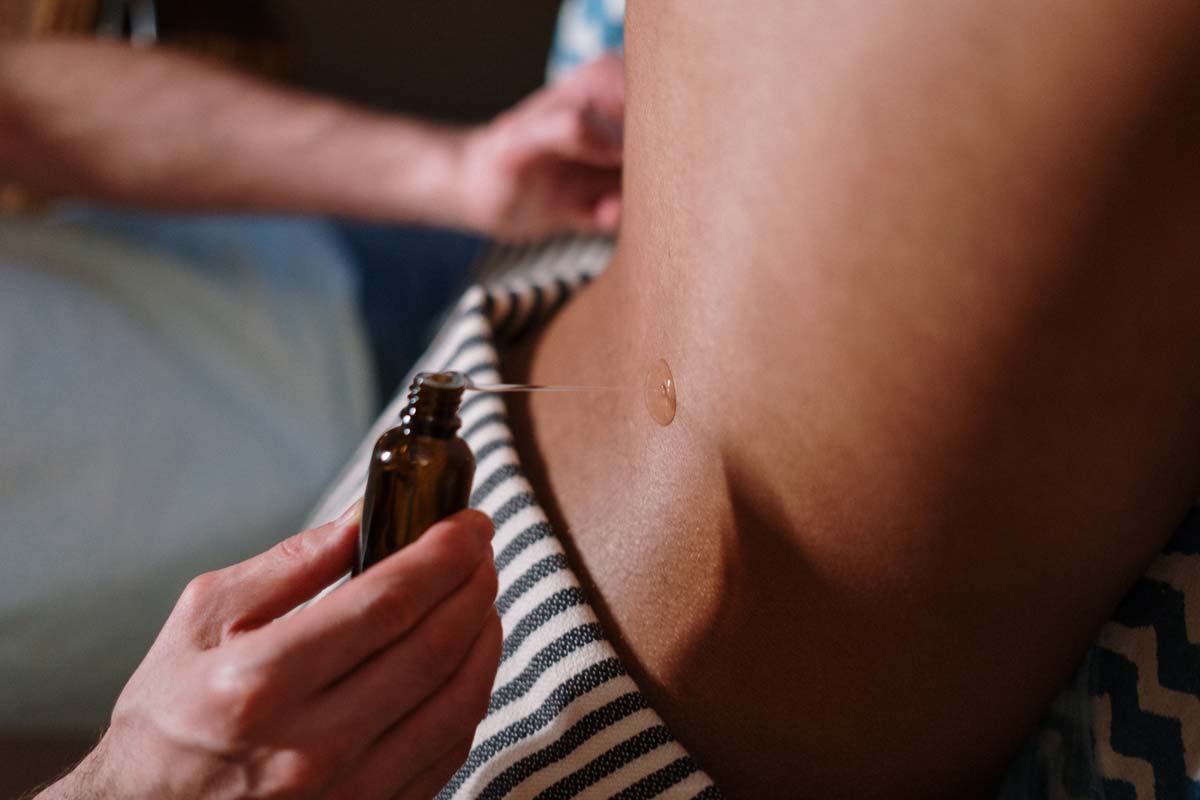 Feel good by all means! This massage involves long, fluid strokes of muscles and tissues with pressure that varies from light to medium to firm. It's one of the most relaxing massages. Your massage therapist will adjust the pressure according to your sensitivity and preference.
60 minutes | 90 minutes
140 euros    | 195 euros
Serenity Touch Hot Stone Massage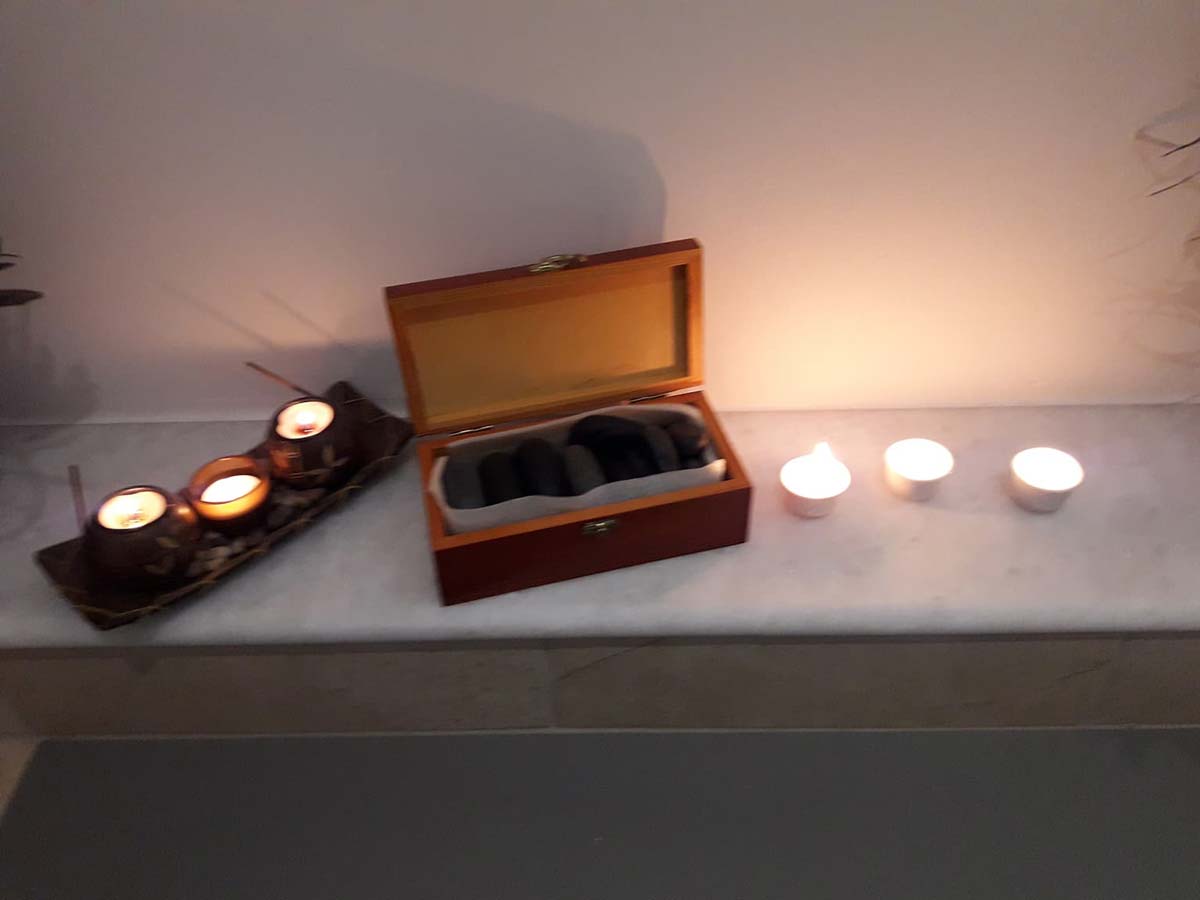 This is an extremely relaxing and invigorating massage where smooth heated stones are used as an extension of the hands. The massage therapist works with them that are placed on specific areas of your body such as your back, stomach, face, hands, and feet, that are incorporated into the massage strokes. The chosen stones are smooth and flat, made from volcanic rock basalt that retain heat which is deeply relaxing and help warm up tight muscles, and release tension in your back and shoulders so those muscles can be worked on more effectively. The stones' moist heat causes a deep relaxation and brings you a remarkable peace. The deepest layers of the body are warmed and relax tight muscles allowing the therapist to work more deeply, meaning getting deeper into the muscle fibers more quickly and without any discomfort.
This is an amazing massage therapy – just 10 minutes of it is equivalent to 30 minutes of massage.
Duration: 50 minutes |  120 euros
Reflexology Open Air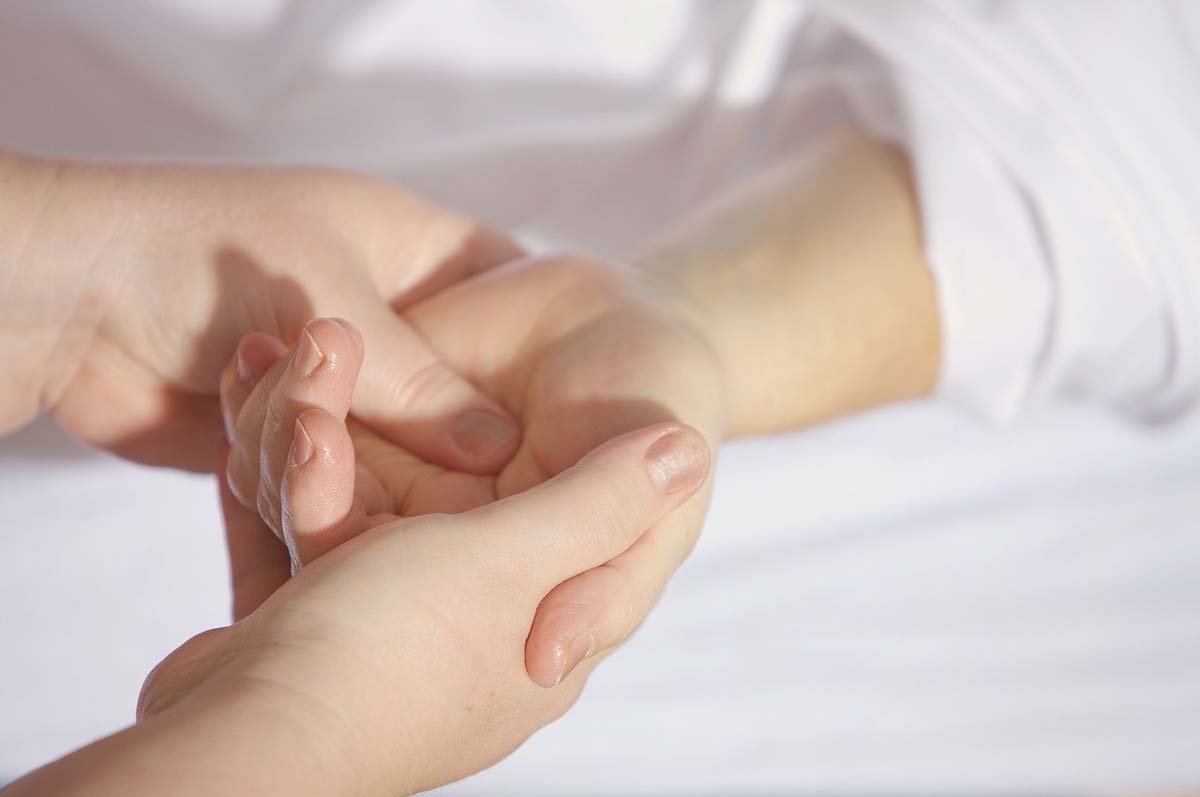 Relax and feel the magic! Feed your body and eyes on the tranquil environment of your patio with its enchanted views! Then feast!
Feel better, ease stress, improve your brain power, help your body work better by increasing its blood circulation, eliminate your body toxins, and boost your metabolism and energy level. Our massage therapist uses a holistic approach by applying specific pressure and massage to the most stressed areas of your body. 5O minutes are spent performing reflexology on the key points located on your soles, your palms and your ears. This causes a ''reflective'' stimulus at each of these points separately that results in the stimulation of your nervous and immune system. Welcome to a haven of relaxation where both body and soul are nourished in complete serenity!
Duration: 50 minutes | 135 euros
Naxos Spirit – Facial & Back Therapeutic Massage Treatment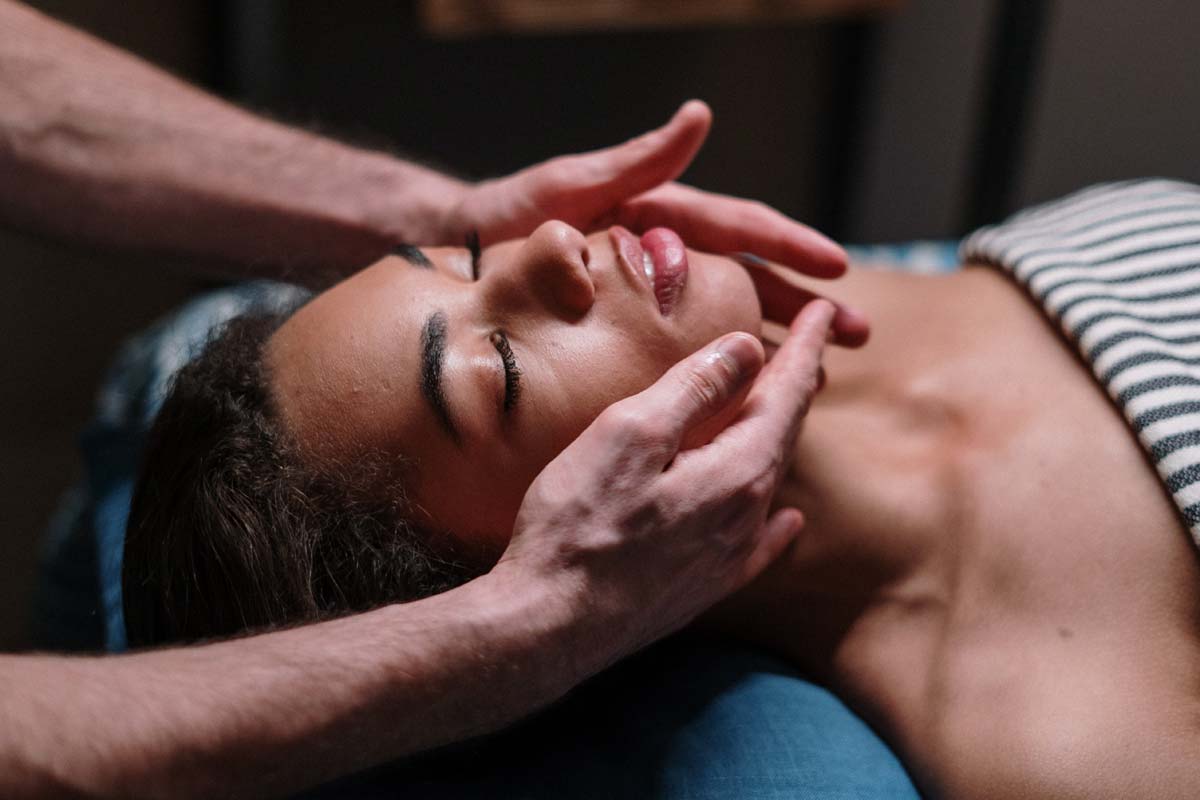 Enjoy the benefits of this two-in-one spa treatment and massage that offers the best of both words, providing benefits to your skin as well as your aching muscles. It's an aromatic treatment that smells delicious and feels amazing!
Organic and wild harvested herbs from Naxos' mother nature are used to soothe your body and spirit. This session includes a lavender infused treatment and back body massage, a herbal aromatherapy, a detox face mask, and a hydrating essential oil infused serum paired with a facial massage.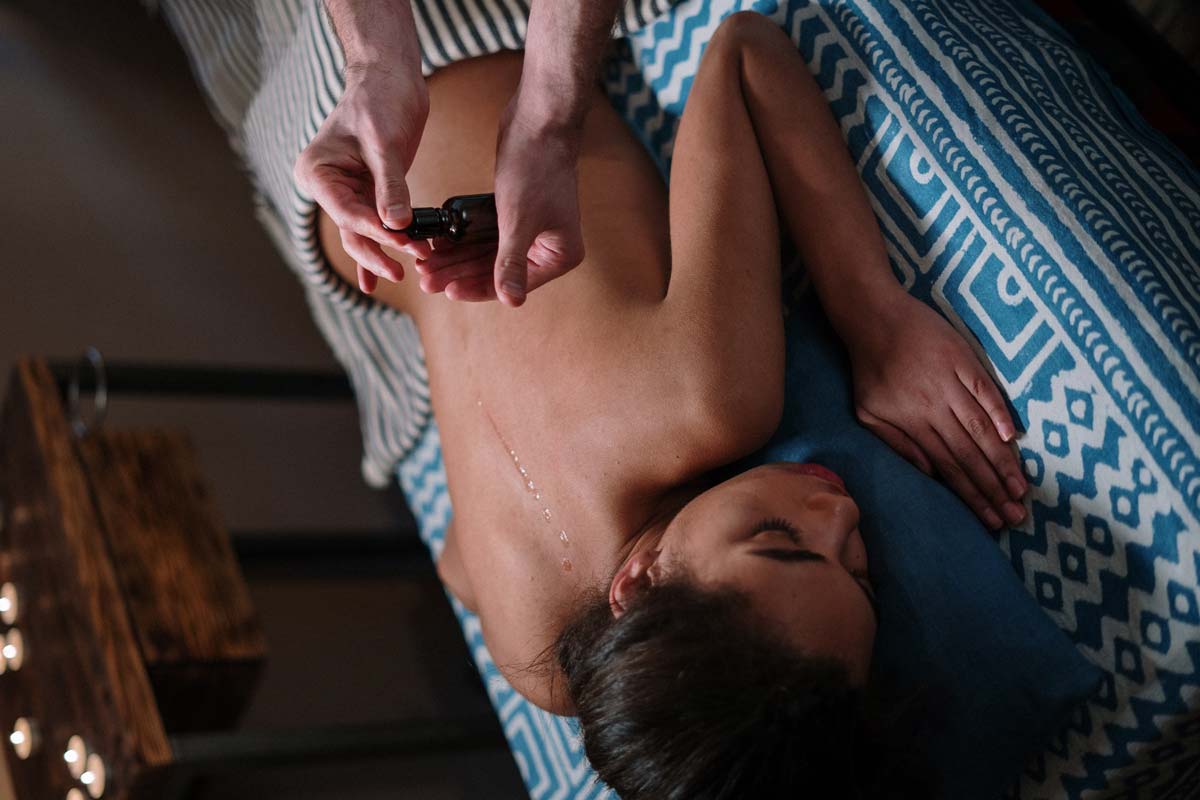 The 40′ facial treatment motions, tones, lifts and smooths your skin. The aim is to de-puff the face by facilitating lymphatic drainage into the neck and bring fresh blood and nutrients to your skin for that healthy glow!
The 40′ back massage will eliminate any muscle knots that occur from disturbances in the local metabolism as a result of prolonged muscular tension. The back massage accelerates the drainage of toxins that accumulate due to insufficient blood supply that occurs as a result of the lack of movement.
Gift yourself with better oxygenation and perfusion, and stimulate your body and spirit!
Duration: 80 minutes | 220 euros