Naxos is known for many things, and if you asked a local he would mention Naxos art as well. They'll likely tell you that Naxos is most famous for its diverse culinary, music entertainment and art traditions in the picturesque mountainous villages that imprint a long history on the island. Venetian influence and innate Naxian ingenuity have merged for centuries to create unique and inventive arts and crafts industries.


Naxos art long tradition goes along with marble sculpting, ceramic making, impressive hand loom woven textile creations made only by women, and jewelry making. Art galleries and shops exist in Naxos town, in the historical Chalkio village (the former capital of the island), and Apeirathos village. A unique and one-of-a-kind new addition to the island is the hazEL Art Gallery, where exhibits by local artists who use materials and elements indigenous to the region are exhibited. Everything around here is a conversation piece.
HazEL is an Naxos Art Gallery, eco friendly and sustainable, of handmade eclectic works of art with high aesthetics and quality. An art gallery worth a tour because it keeps the Naxian tradition alive, it leads viewers to pause and reflect, to appreciate the human form, to appreciate and admire the Naxian natural materials of the island, to captivate and move. Everything around here in this Naxos art gallery is a conversation piece.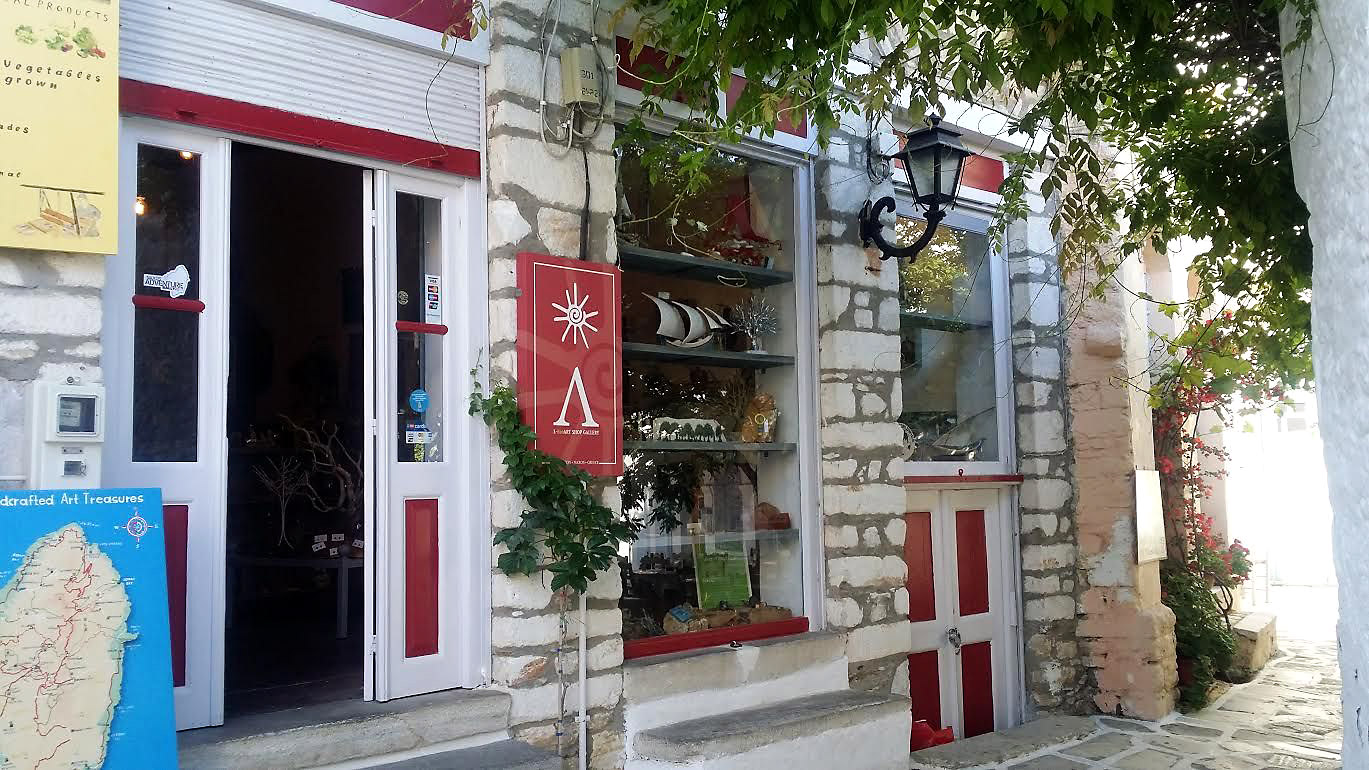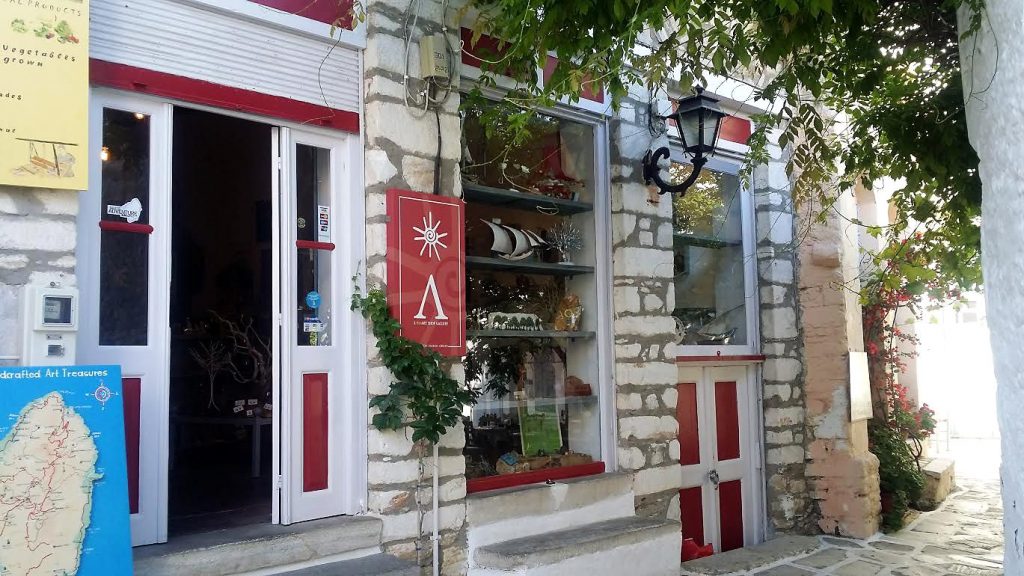 All exhibits are made by local artists and local materials, 100% absolutely handmade constructions, which result to inspiration and travel everyone in an old era where beauty, simplicity, desire and functionality were a part of everyday life. No two items in this Naxos art gallery are identical, thus making each one OOAK – one of a kind.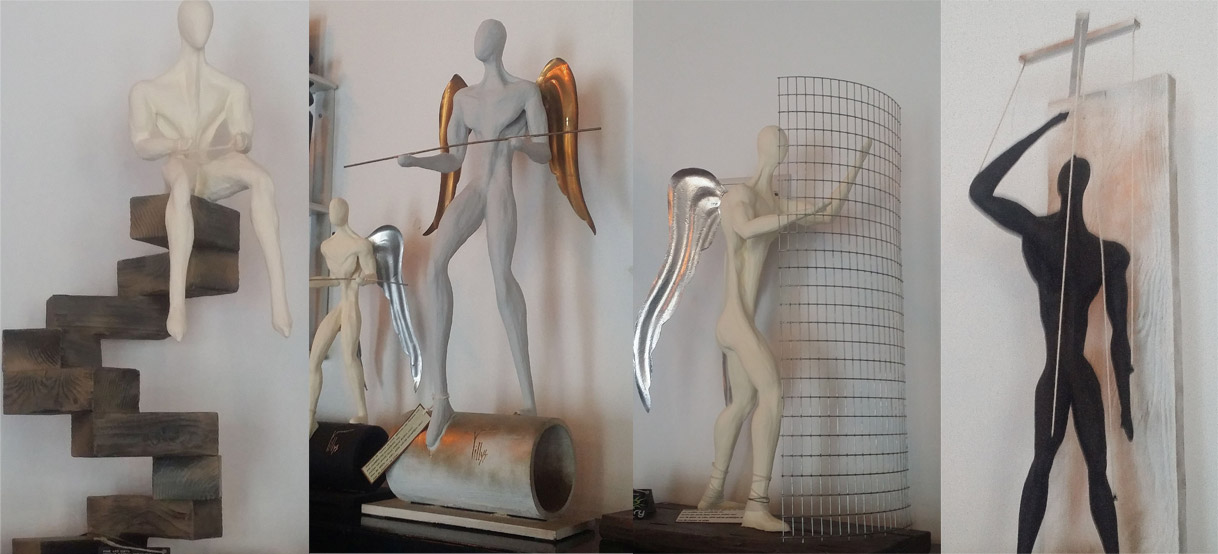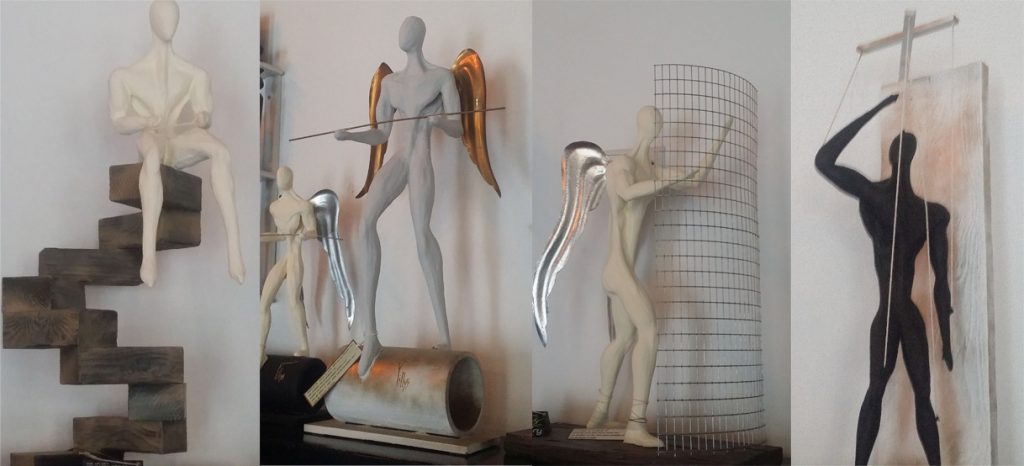 View here:
Invigorating representations of the Olive Tree, deriving from the picturesque landscape. Free standing hand sculpted Olive Trees ~ Unique Art works that depict precisely a thousand years old olive trees with the marks of time and nature's elements engraved clearly on them.
Artistic Expressions-Oil Paintings of Olive Tree on Naxian Marble
Unique charming and fascinating Jewelry Collection. Fine hand-crafted Silver & Gold and Polymer Clay Jewelry that really impress with their Finesse and Style.
Know Thyself Figures – Eclectic works of art that try to catch the human movement-progress for every stage in life
An extraordinary pictorial art on a wide array of elegant objects and works
Landscape and Village Scenes from Ancient to Modern
A visual stimulation of handmade ceramic clay objects, and sculpted Nnutical thematology artworks
ELaiolithos and hazEL Art Gallery are directly related and interconnected. All decorative artworks in every room of ELaiolithos are originated from this Naxos art gallery.
Here Nature and its universal elements offer you a five sense experience all at once, and create an exhilarating atmosphere.
In hazEL Naxos Art Gallery find art that is not for the museum, but art for people's lives, art that has a story behind, and every object has the ability to captivate and inspire
"It is a pleasure and a privilege to pause for a look at handiwork, to see beauty amidst utility, and to know that craft traditions begun so long ago serve us today"
― John Wilson
hazEL Art Gallery is open every day 11am-11pm
Your visit to this Naxos art gallery will reimburse you also with stunning views of the island. hazEL is located at ELaiolithos Luxury Retreat. Come enjoy our art gallery, you might also want to relax on our huge terrace with a cup of coffee, or grab a snack, and enjoy the serene ambience and the spectacular views!  


A Naxos art gallery that has it all!