Nightlife in Naxos is quite lively. Apart from Naxos' ancient heritage, its hospitable people, and farm to fork cuisine, Naxos is also known for its lively nightlife and musical tradition. The island has a decent party scene, not like Mykonos or Santorini or Rhodes, but still Naxos delivers pretty well on nightlife. A little more laid back, the idyllic island is wild at heart during the summer between the months of July-mid September.
Naxos is the island of god Dionysus, the god of wine, and it's the birthplace of kefi, which is the word all Greeks use to describe the feelings of joy combined with passion and enthousiasm for life. Naxos island has soul healing properties. Once you step your feet here, you will feel the rhythm of your heartbeat to change automatically by itself to a melody of happiness. Drink and dance, come in kefi, and celebrate life's joy!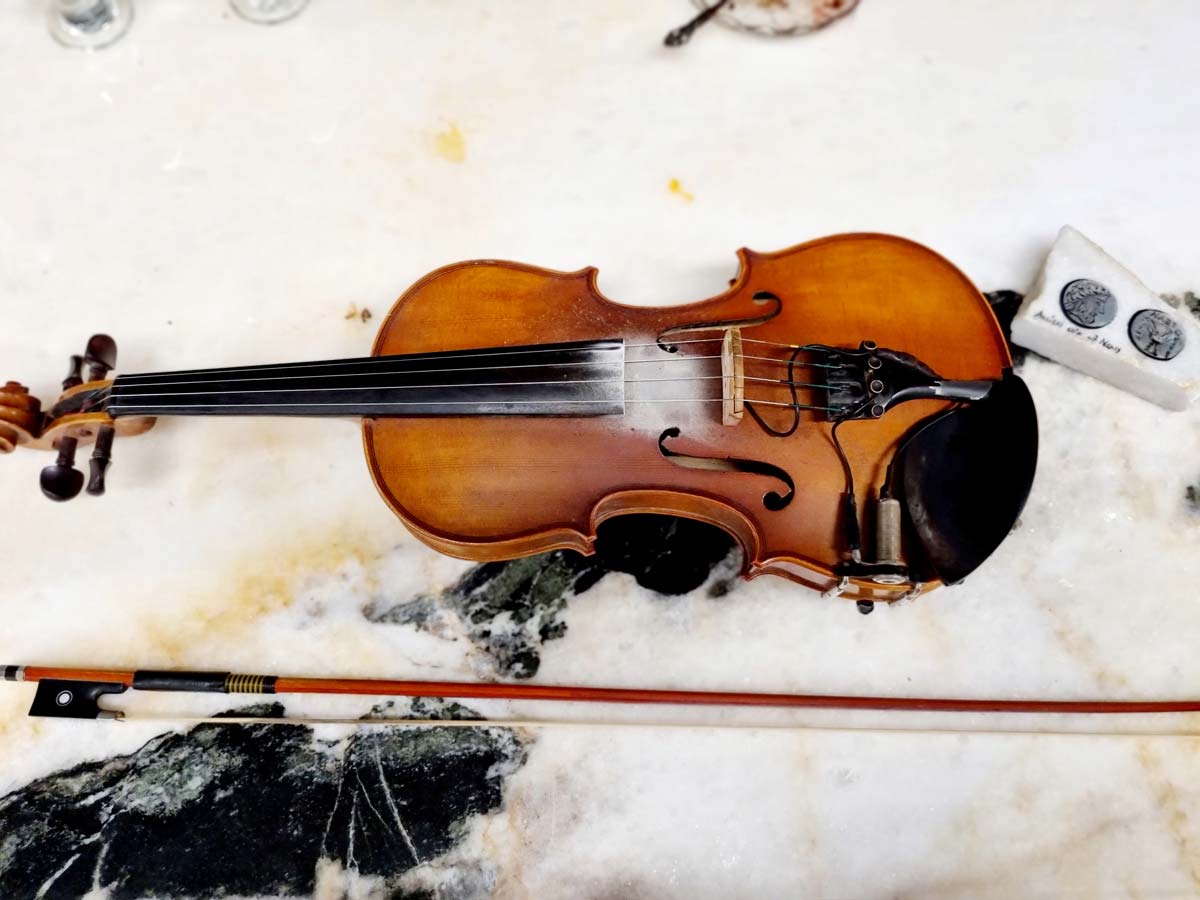 Cheaper by far than Mykonos or Santorini, yet equally as beautiful, Naxos is a good party destination without breaking the bank 
If you're in Naxos to party there are just 3 areas you need to focus on:
The area around the Portara gate, and the main seafront road on Naxos town which is home to an array of cocktail bars,
The backstreets in the town's interior, home of more bars,restaurants, and
The stretch of pubs and clubs along the Agia Anna and Plaka beach area.
You can also chill out at hotel bars and retro joints on the islands, while moonlight streams down on picturesque harbours, such as Moutsouna, and Lionas beach. Nightlife in the rest of Naxos island is concentrated on calm seaside taverns, and in the popular interior villages, while local dance festivities till early morning hours take place in quite a few villages in the summer.
Nightlife in Naxos is an experience like no other and provides endless options both on land and near the sea, with options of lots of restaurants and tavernas where you can have a different experience than just drinking and dancing all night long.
Last but unique idea fornightlife in Naxos  is to follow the locals to their favourite haunts, and let them guide you through the island's secrets, sure to satisfy all styles and tastes.
Naxos nightlife has many diverse options  for everyone of any age
Where is the best nightlife in Naxos?
Naxos town, Chora, is predominantly the base for nightlife, and more multicultural, where you'll find music for all tastes whether you prefer trance, modern pop, jazz, live Greek, and even Latin! Many bar crawls around Naxos town, where one can stint of bar hopping. Choose from a wide range of places to enjoy all kinds of music, from pumping nightclubs to relaxed rooftop terraces, trendy bars, epic bars, a few nightclubs, taverns with live music, restaurants with live music, open-air clubs and Greek night clubs with dancing on tables.
The best nightlife is in the capital Naxos town, Chora, where most of the action is happening along the seafront strip and in the interior of the town. Stroll along the romantic alleys in Chora, its picturesque narrow winding whitewashed and cobblestone with slabs backstreets. Once the sun goes down, enjoy Naxos' nightlife till dawn as you move from bar to club. Here you can dance the night away whether inside or outside listening to rock, pop, jazz, or shouting "yammas" as you mingle with the locals in a Greek night club.
Some places we recommend:
Nightlife in surrounding area of Naxos town
The areas of Agia Anna and Plaka during summer high season have a lively party atmosphere with many beach bars open all day, and organize parties. For daytime and nightlife parties, this is the area also to be pumping out music, beach bars ensuring the flow of drinks never ends, sunbeds, and water sports. What else could you need for a summer beach party?
Just drive along the dirt road of Agia Anna to Plaka beach, and you can choose the place that grabs your attention.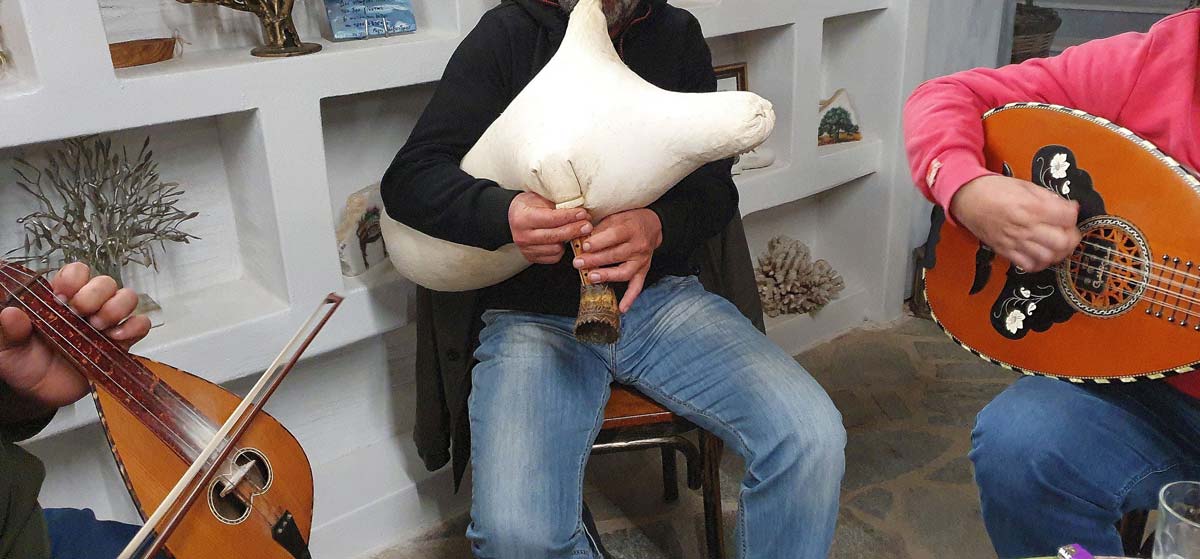 Nightlife in Naxos villages
Naxos' mainland offers a lovely nightlife also. Enjoy some incredible scenic spots along with music in the villages in mainland. Naxos produces music, even generation Z continues the island's musical tradition. People here love to eat and love to dance. During summertime, the villages celebrate their parish church and festivities with live local music, food and dance are held, with the night time tunes to be carrying on through the day too. Find yourself at fairs and festivals at village squares, where you'll find yourself in the middle of a huge dance circle, hand in hand with the locals, taking part in their traditional folk dances. Naxian people certainly know how to cut loose and have fun. You can join them!

There're some villages, like Moni village, where you can have super fun nightlife with live local musicians, singers, and bands gathering almost every night on the village' taverna, drinking and eating local delicacies, mingle with the locals and make a party memorable for all the right reasons.
The village of Halki is a very romantic and sophisticated village to hang out at night, and has a few cafe bars to chill out with local cocktails and music:
The Kitron Cafe Cocktail Bar
The El Greco
The Mitos Arternative Bar
Prices on the villages are indeed cheaper than those on the town.
Filoti Village, Apeiranthos village, Koronos Village, and Kinidaros village offer also great nightlife options on a local level. These are the most popular Naxos villages, the most developed touristically, and they don't disappoint their visitors.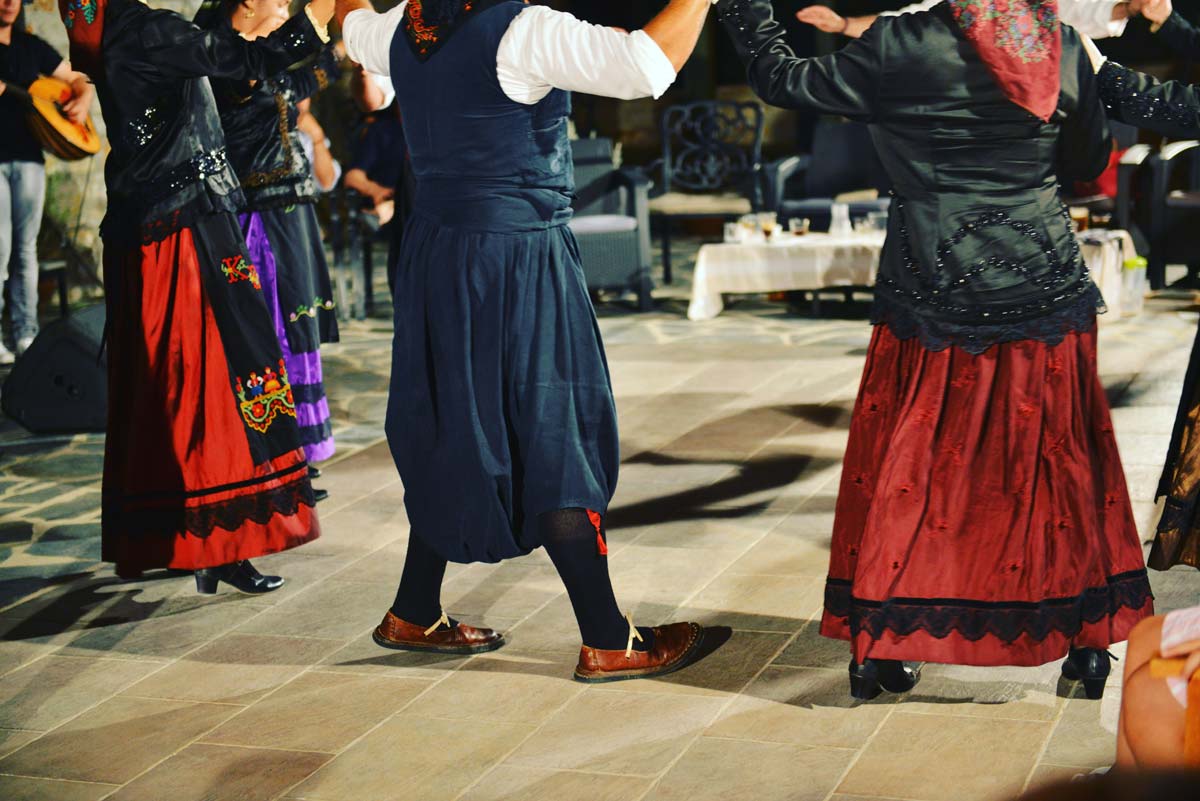 Recommended local event festivities for unique experiences of nighlife in Naxos
Nightlife in Naxos has some amazing experiences on a local level that we recommend not to be missed while on the island. These days are very popular destinations for locals and tourists as well:
July 16th and 17th, the Koronos village celebrates the name of its parish church Saint Marina, and live music festivities, delicious local food, and dance take place all night long.
July 26th, the celebration of the parish church of Saint Paraskevi in Mikri Vigla. Tavernas in Mikri Vigla offer amazing local nightlife in Naxos with live music, local food and dance all night long.
August 5th and 6th , the celebration of the parish church of Stavros in Damarionas village, where the 2 tavernas there offer amazing live music and dancing till morning hours. A very popular destination on this day for the locals.
August 15th most villages in Naxos have great live music festivities. Filoti and Egares villages are the most popular ones that attract a tremendous amount of people who enjoy eating and dancing.
August 23rd, the parish church of Tripodes (Vivlos) village celebrates its name, and grand festivities take place also here for 2 days.
September 6th and 7th, the parish church of Komiaki (Koronida) village celebrates its name and amazing local festivities take place here. This nightlife in Naxos is an amazing experience, because watching the way and the dance moves of Komiaki's residents is a spectacular Naxian eye-pettizer for everyone who happens to be here.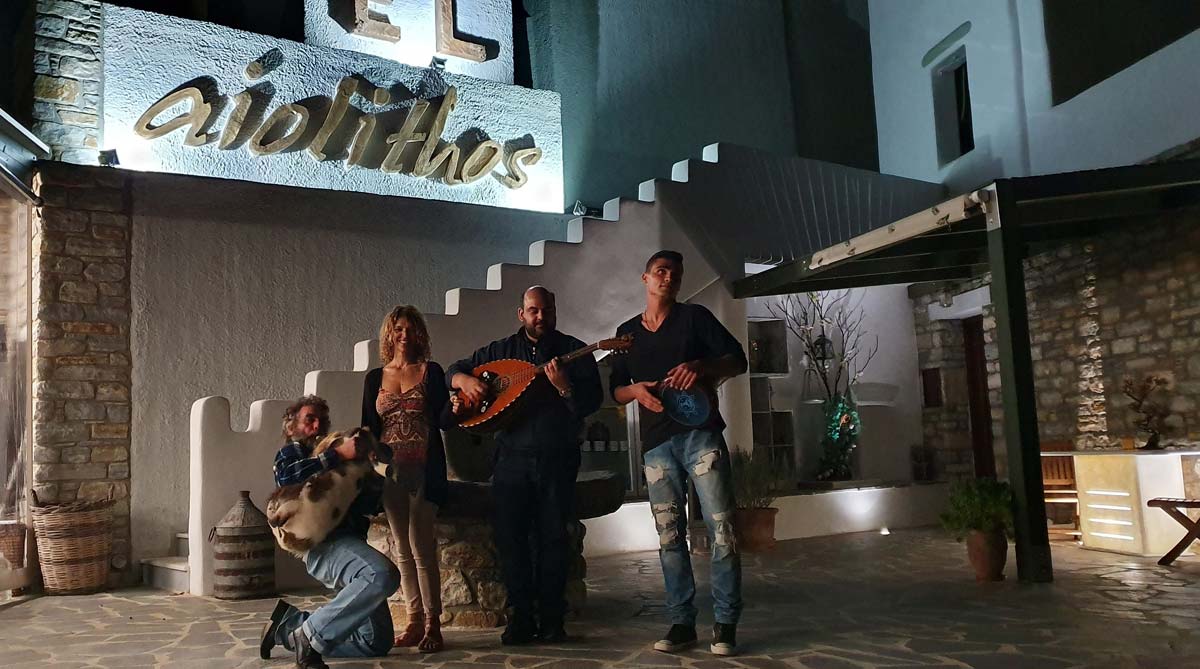 Nightlife in Naxos and ELaiolithos
If you are a lover of whiskey, of unique craft cocktails, soothing music, peaceful stargazing nights, and heavenly views, you can step into lavish hotels, to enjoy the peaceful side of Naxos' nightlife. Twice a week you can also experience local evenings with traditional live music, local palatable cuisine and dancing! A nice place to cherish the vibes of Naxos nightlife!