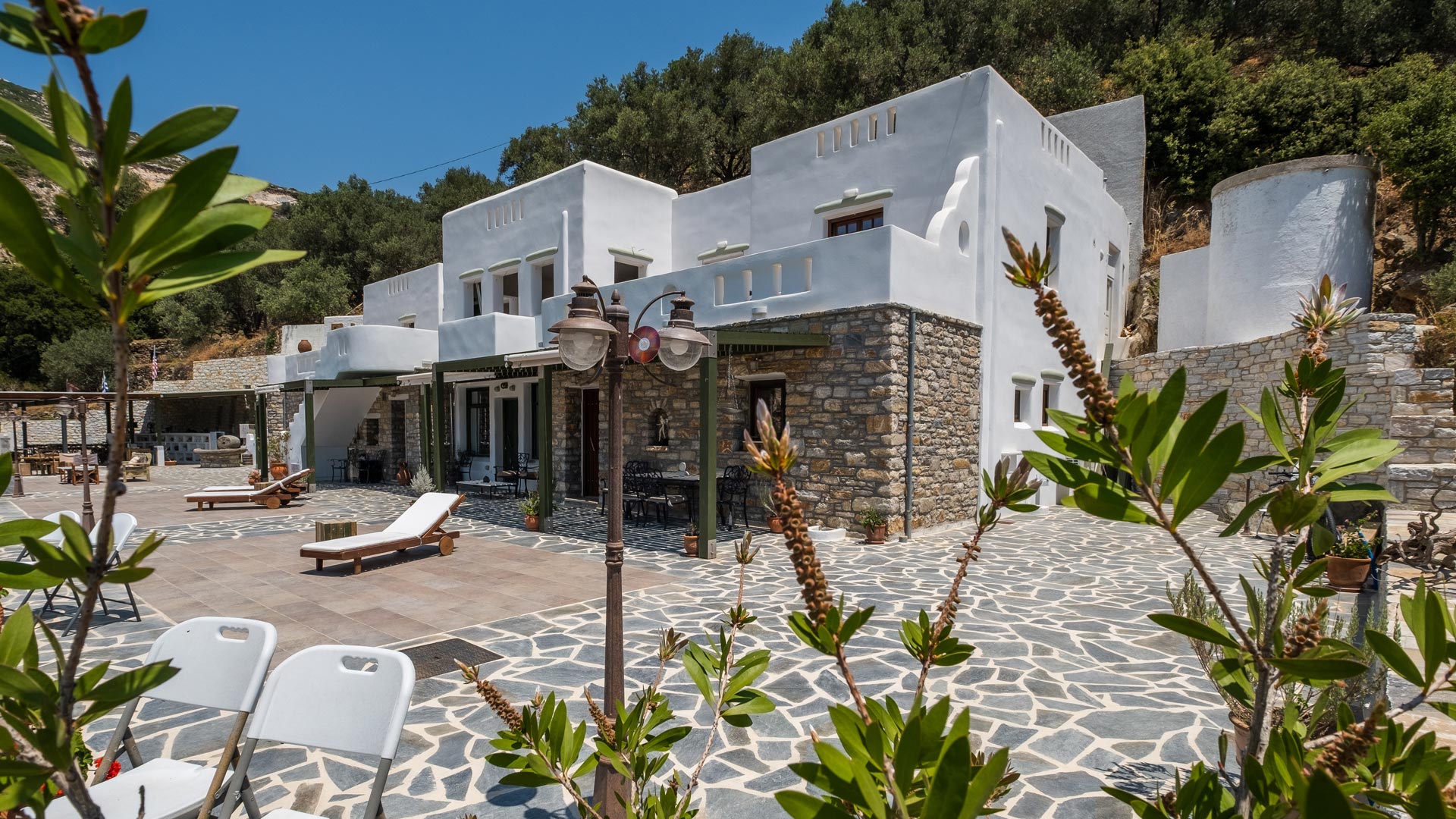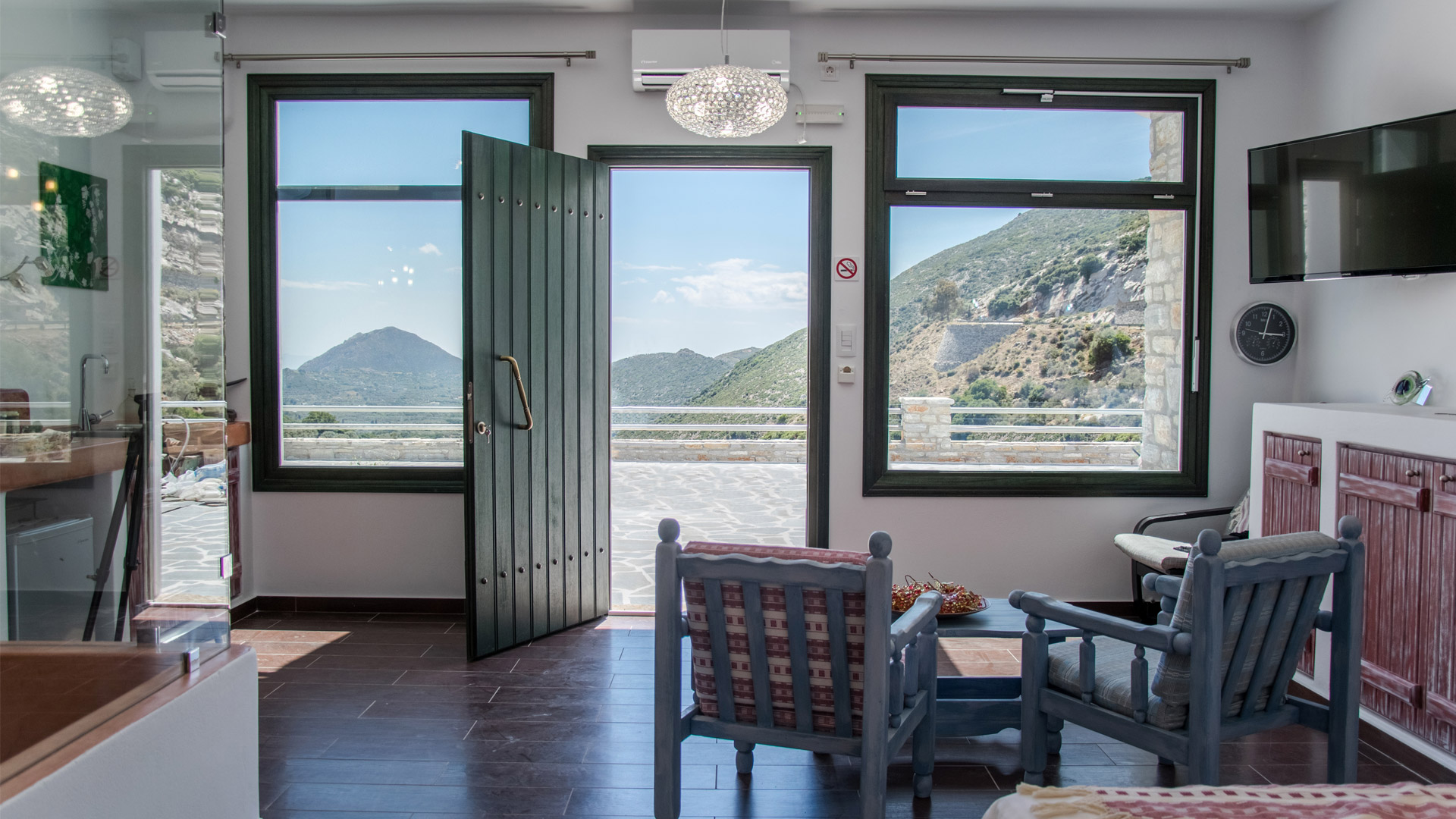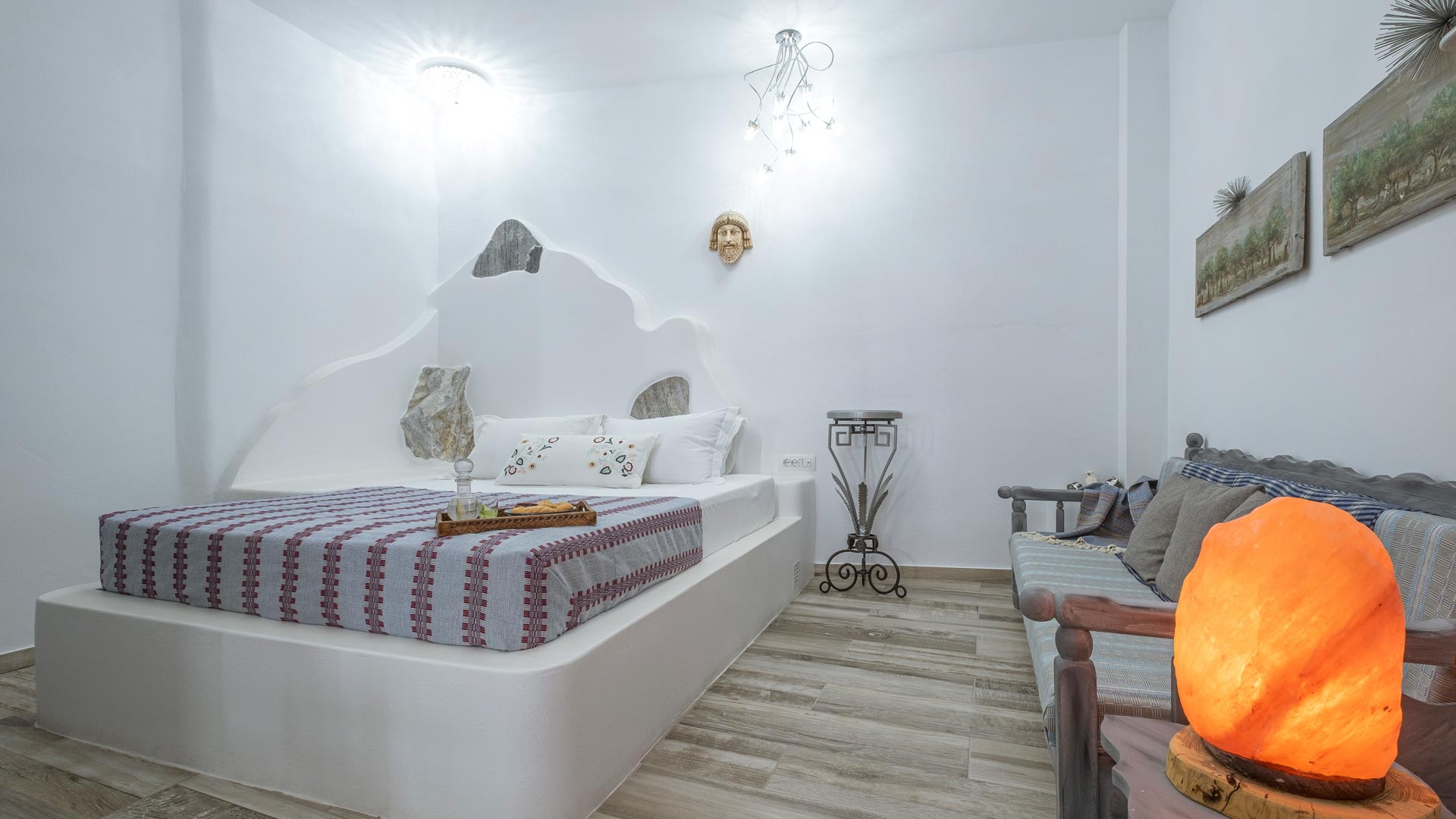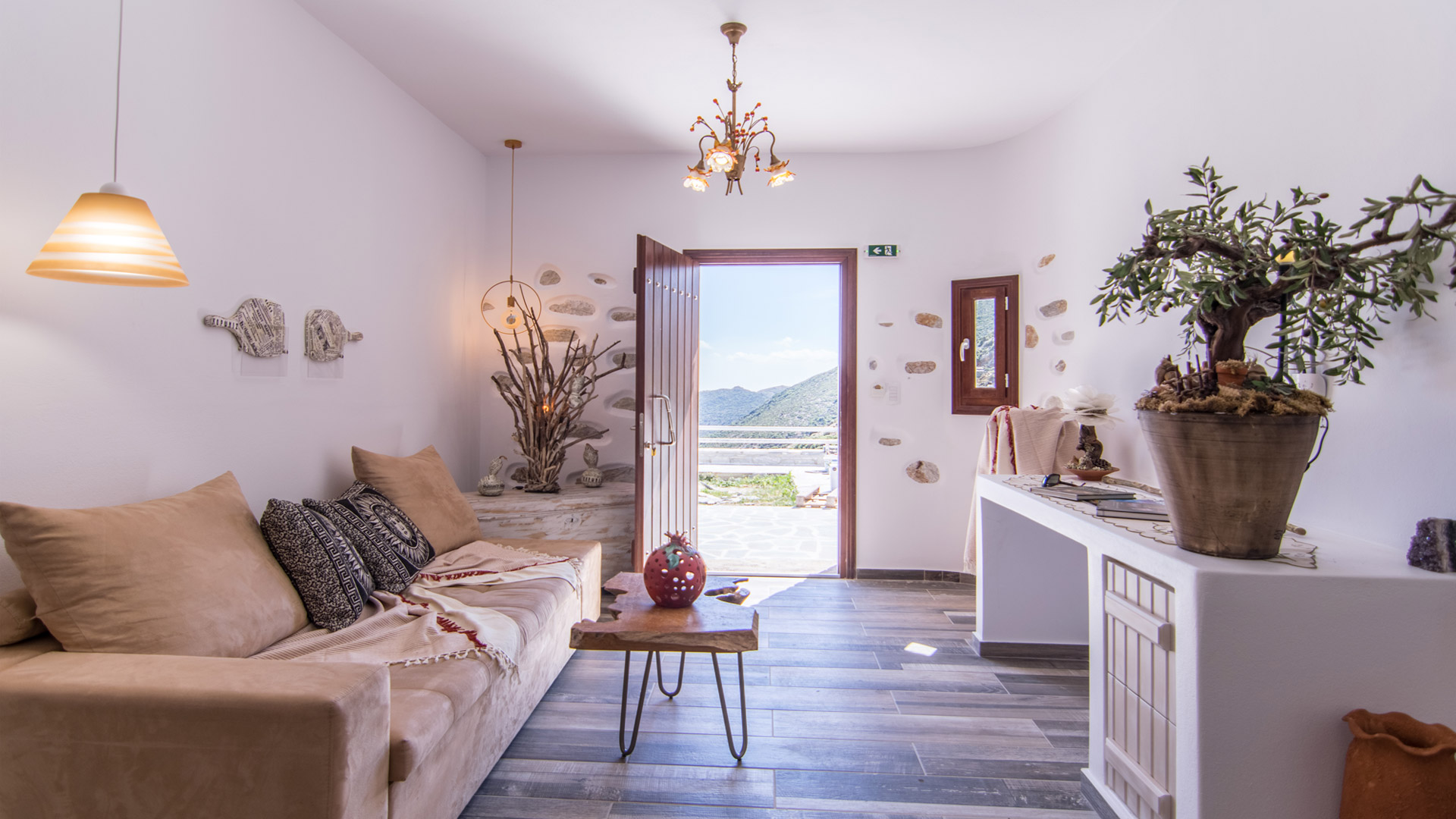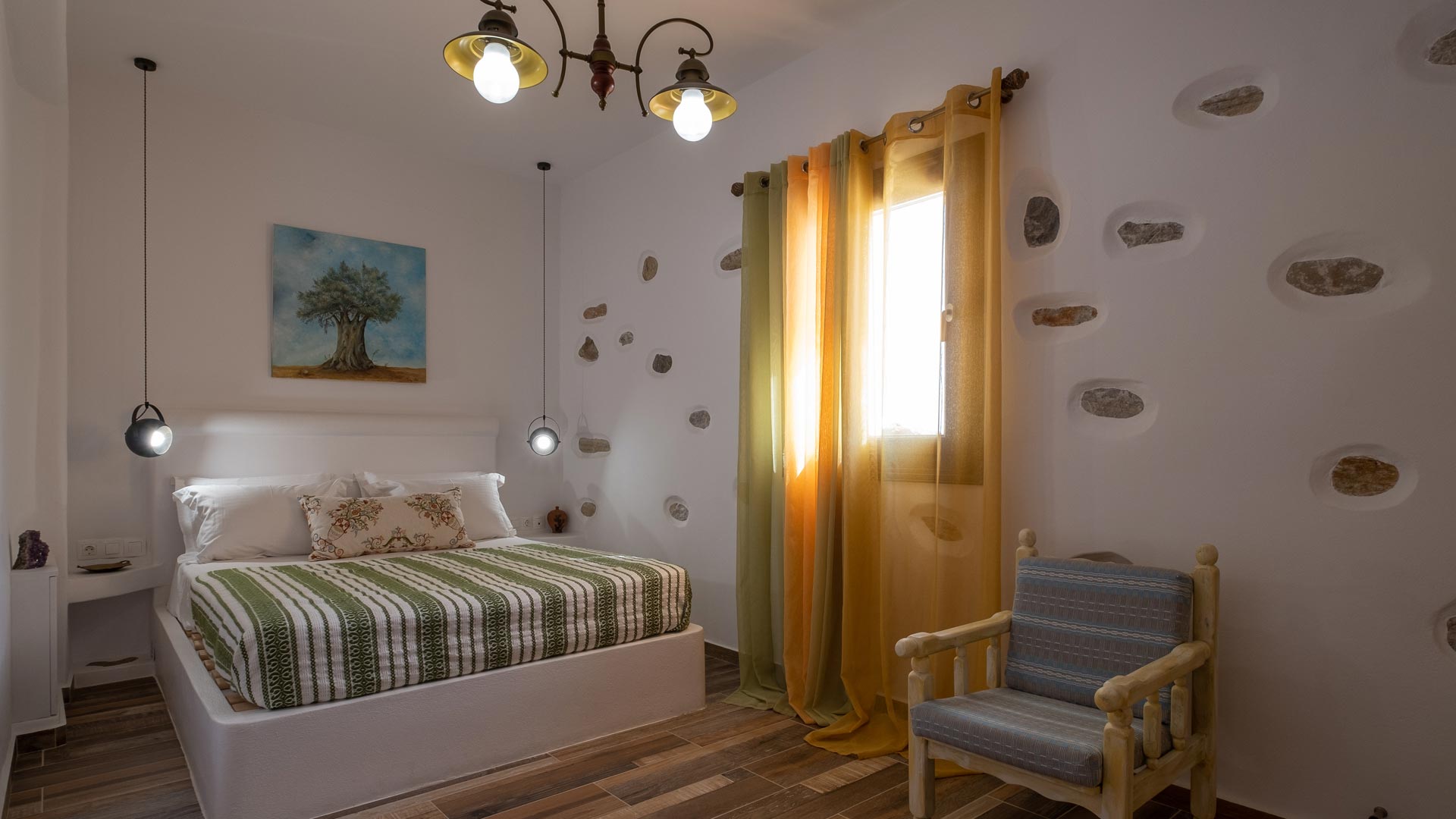 Art Of Living
A gift of the gods to the visitor!
A fairy tale oasis in the very center of Naxos island, Greece
among unadulterated culture
A True Eco Luxury Experience

Welcome to ELaiolithos Luxury Retreat
Embrace yourself in the warm atmosphere of ELaiolithos, situated in one of the most enchanting spots of Naxos island, Greece where tradition is combined with hospitality in an establishment with a wonderful view of the island's hinterland. Mother Nature is at the center of your holiday experience at ELaiolithos – a brand new holiday hideaway with a calm and tranquil atmosphere at an altitude of 500 meters.
Spectacular Concept Luxury Suites
A Premium Local Gastronomic Experience  
Enjoy Unparalleled Organic Food and Drinks
Dining on the Drimalia's edge, at ELaiolithos – a VIBRANT CULINARY JOURNEY through Naxos' food culture awaits you. Immerse yourself in the best mountain views of Naxos and get to know our region in the most beautiful way – through our local cuisine with regional products, sourced within a radius of no more than 7 Km and our "field to fork cuisine" philosophy for AUTHENTIC PLEASURE – Pure Authentic Local dishes for Breakfast, Brunch, Lunch, Dinner, Snacks, Signature Drinks, the Best Cheeses, Wine and Fruits. Responsible Enjoyment – An Eating Experience for All Your Senses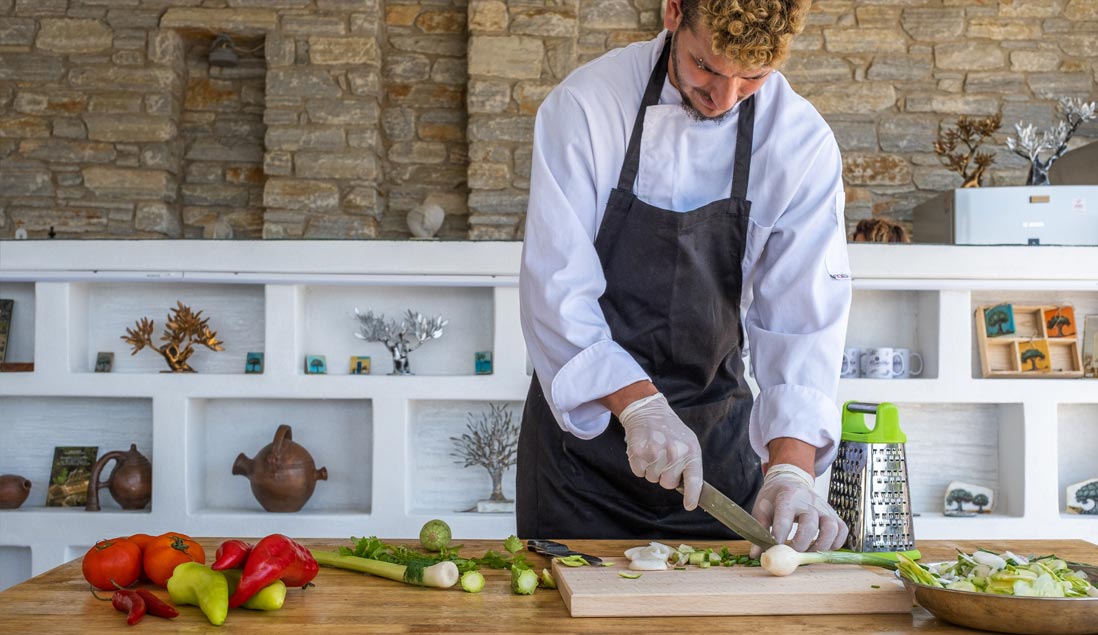 Experience the nature and local activities around ELaiolithos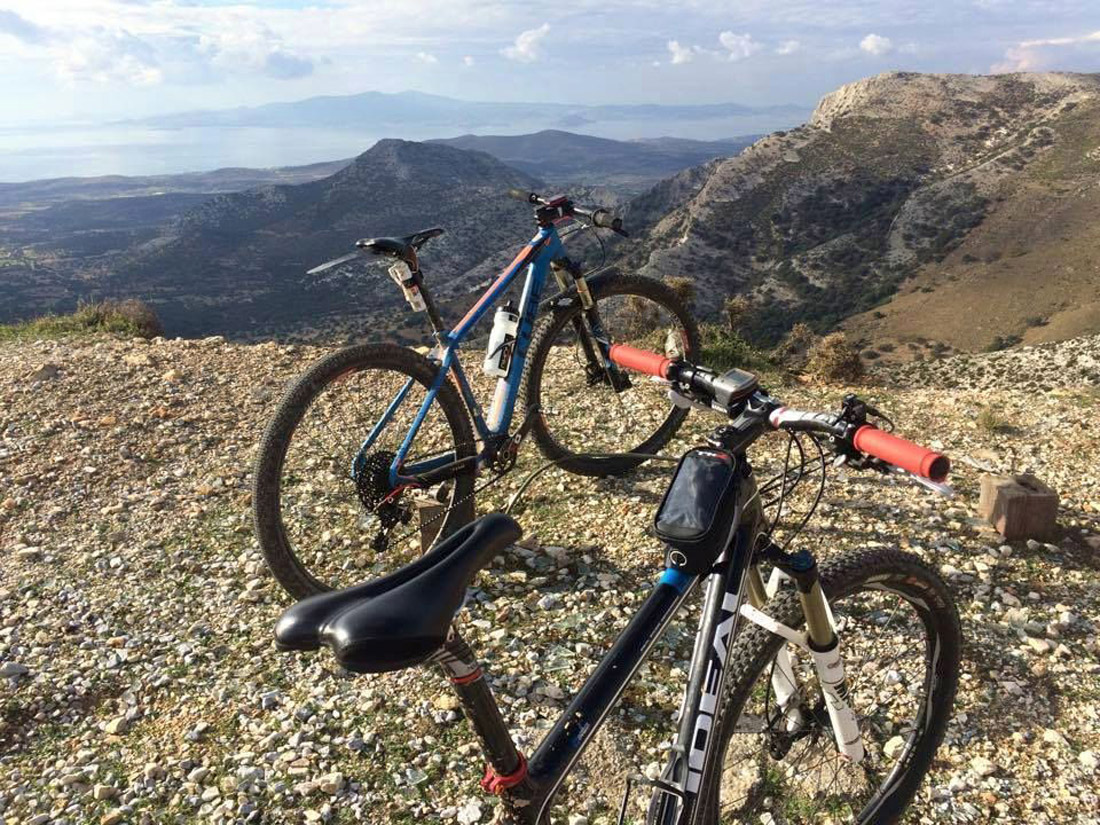 At ELaiolithos we work hard to ensure your holiday experience is truly memorable and as best value as possible.
We do this in unique and different ways. Have a look and take advantage of Special Offers, and Promotions in our section with strong>Offers.
We have some deals and discounts in addition to exclusive gifts you cannot afford to miss when you book though our website and it is applicable for all accommodation types.
Book now with Best Rates Guaranteed.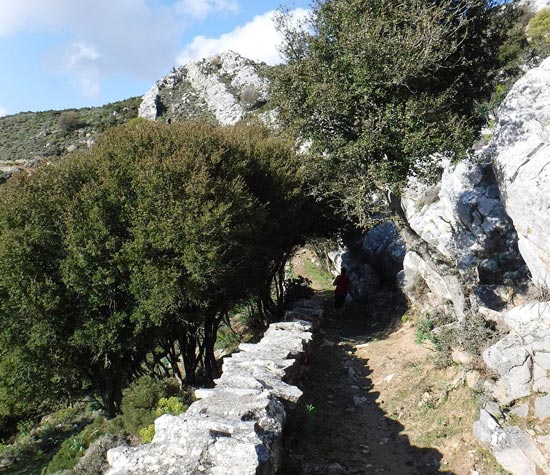 Gold Award Hikers Friendly Hotel
ELaiolithos is a destination itself, and has a lot to offer even for the most discerning travelers. You're around many activities, the best walks, hikes, and cycling destinations in Naxos. Stay, explore, and discover the charm of the island's mainland, and enjoy the mountains restful moments.
ELaiolithos' privileged geographic location in central Naxos, makes it a convenient starting point and ideal base for excursions on the island from all sides at ease, because it's the only spot on the island that you can come and go from three different roads. The area offers active recreation with multiple hiking trails, all worth the trek for you and/or the entire family, ranging from short trails on paved paths to half-day hikes, and with many look-out points that offer dramatic views.
A majestic island in Cyclades, Greece with numerous beaches
ELaiolithos' central location in the very heart of mainland Naxos, making every part of the island accessible at equal time, makes it the ideal place for combining your Naxian holiday with nature trails, historic itineraries, beautiful sandy beaches, entertainment, and culinary local delights and wine.