ELaiolithos' organic cooking class is an unforgettable Naxian experience! We offer traditional cooking class to foodies, and to anyone who aspires to take on another culture's cuisine, and is eager to extend their cooking skills, want to make new friends, to taste delicious local organic food, be inspired, and have fun with the best views of the island!
ANYONE can take our cooking class, even if you're not staying with us. We encourage you to take it while you're on holidays here. You'll embark on a cooking and sensory adventure while developing your taste buds for fresh farm- to-table food from our region only!
At ELaiolithos, step into the vibrant culinary world of Naxos' mainland and explore your destination in a bit of depth. We share our passion! Be involved and learn about the island, its culture, its people, the food. Cook along with us and explore the local food and the traditional cooking methods with our owner's twist.
Don't settle for just sampling Naxos food at restaurants: dive deep into the island's cuisine with ELaiolithos' organic cooking class experience. Enjoy a hands-on cooking class from our local chef in creating a traditional Naxian meal using farm-fresh ingredients. By taking our cooking class you'll learn Naxos culinary secrets that are great fun and a terrific way to expand your culinary know-how, and eventually be able to recreate these traditional cooking recipes all again in your own kitchen at home! We offer a bespoke food experience!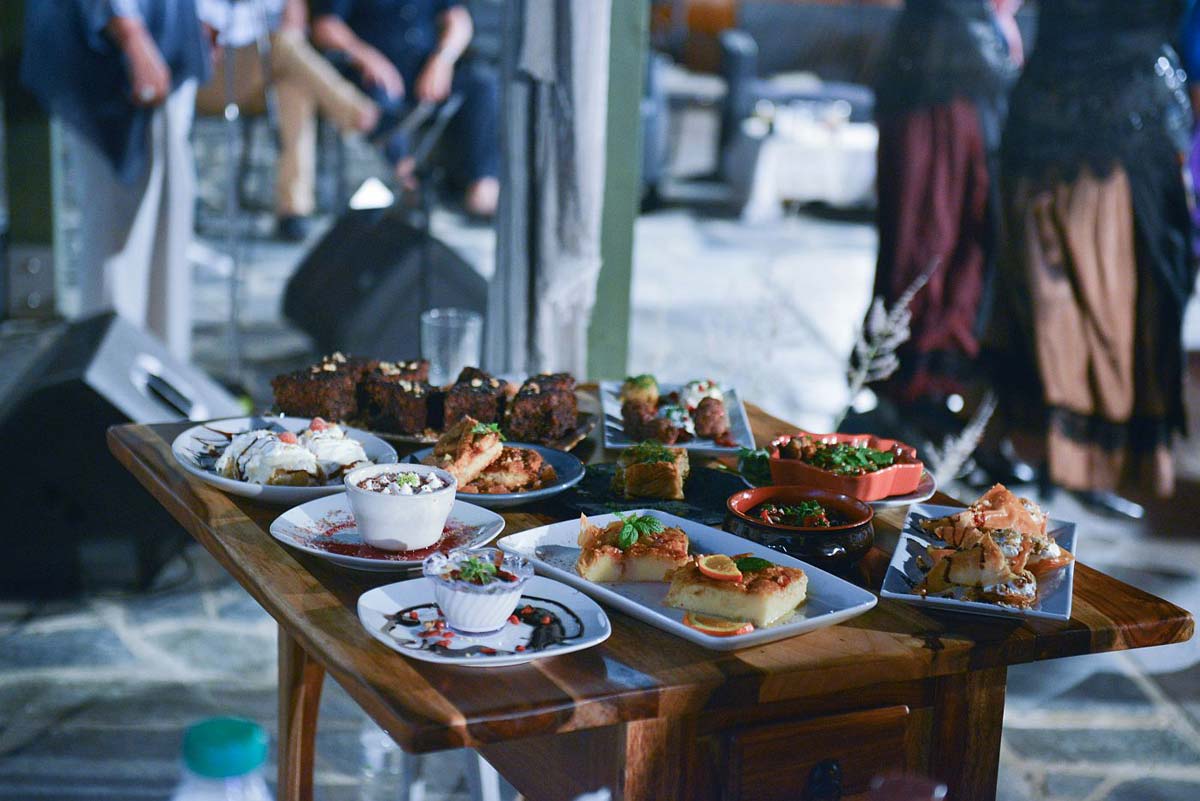 We love food and we love our guests. Our cooking class has passion and exceptional organic ingredients
In this class you will earn to cook like a local with traditional food recipes based on olive oil. You will encounter a local's teaching and advice, using standard home kitchen equipment. By the end of the cooking class, you'll have a deeper understanding of our cuisine and the knowledge and skills to weave elements of them into your own cooking practice. The best part is that we'll tie it all together at the end of this organic cooking class, and you'll savor a delicious finish as you taste the results of your slicing, dicing, kneading, and sautéing. Enjoy a dinner meal including salad and the regions' best local wine while basking in stunning views and the lovely ambiance of our retreat.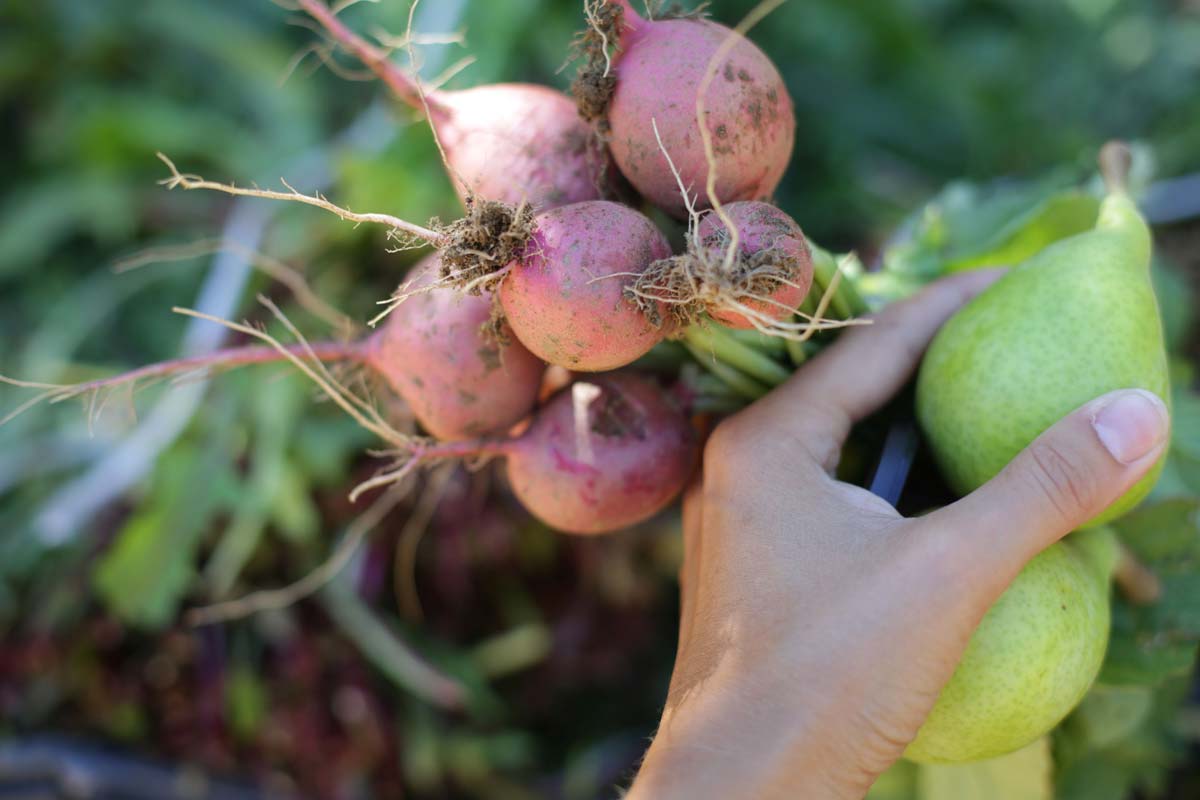 Our traditional cooking class provides you the opportunity to taste the unexpected – step away from the ordinary:
We stand for our quality, authenticity and creativity – the three things that we will never compromise on!
Arouse your curiosity to learn more about Naxian food and Greek culture. Unlock the chef within! Discover new tastes and aromas and new combinations of foods unique to their landscapes, climate and historical influences.
Taste products that cannot be found anywhere else in Naxos.
It's a customized/personalized cooking class, meaning you get to choose what you want to cook. The duration depends on you – we don't have time limit for our cooking classes. Create Your Own Experience! Our program is fully customizable, we look forward to bringing your culinary ideas to life! We offer an array of options, each one completely customizable.
Our organic cooking class can also be catered to your dietary needs and can highlight any local dish depending on your interest.
All meals include unlimited premium local organic wine, and dessert.
Our cooking class has no time limit – you'll guide you through making 3 traditional family recipes and teach you our secrets & tricks/techniques to make some amazing Greek delicacies that you can repeat at home.
Enjoy the food again in your own kitchen and share it with family and friends. After all food is always better when it is shared
Cook, connect, learn, laugh and have fun! We create experiences that tell the story, honor the farmers and artisans who nourish our community.
Leave with a variety of local products. Surprises await you…..We are a creative bunch and we like to have fun!
Remind you of your Naxos trip, help you relive the memories, inspire you to travel again and explore different cultures
Are you traveling on a honeymoon? We offer Couples Traditional Cooking Class – Eat & Share
Have fun! This is an ideal opportunity for honeymooners who would love to have a new shared experience in their new life together. You cook together, eat together, learn together, and share culture and stories. ELaiolithos offers couples the opportunity to share a traditional organic cooking class. We want you to be able to cook along, and we would be there to answer all your questions, have a conversation and tell stories. It will end with a full dinner party where you'll get to share in the fruits of your labor together.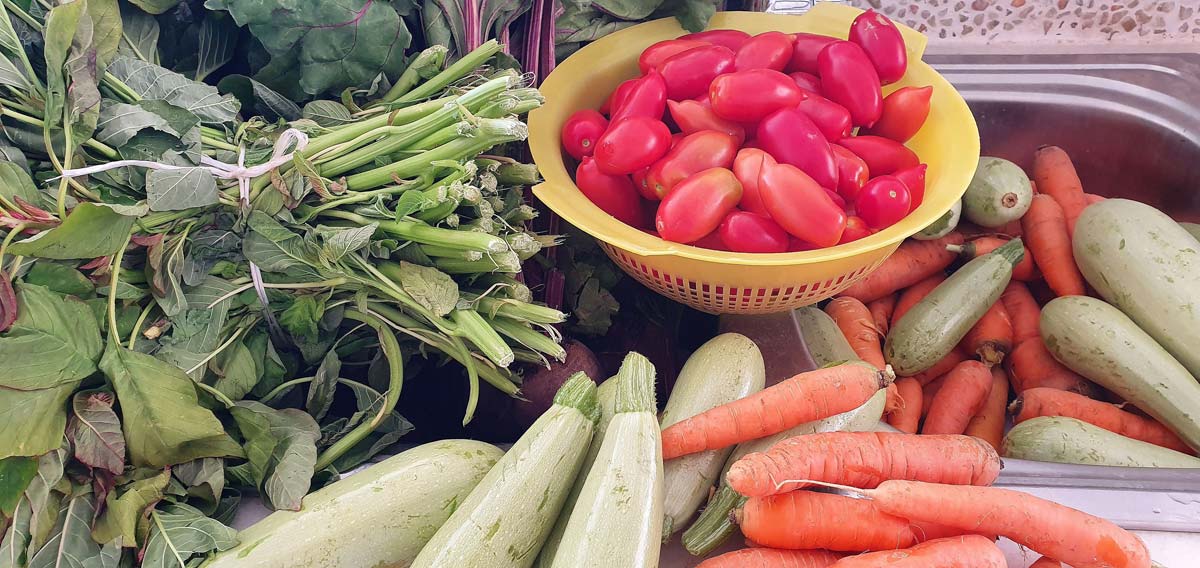 Are you a Vegetarian or Vegan?
ELaiolithos' organic cooking class is a perfect idea for vegetarians and vegans. We grow and raise our food at our own family's farms. Our DNA is sustainability, and all our produce and ingredients come from a 1 Km distance only. Hands on, cook your own meal, and grace it with these quality ingredients. Enjoy the Naxos' aromas and scents. Taking a cooking class will make you enjoy the delicious Naxos' mountainous culture, and you'll know you're preserving and contributing positively to the beautiful surrounding landscape, and community, while you support our concept of SLOW FOOD PHILOSOPHY and LIFE, which stands for sustainable local organic food experiences and living.
Are you celebrating your Anniversary and you want to gift your significant other a cooking class?
If you're celebrating your anniversary or any other special event, a great idea would be to take a cooking class and share a delicious local meal. Enjoy you and your loved one a memorable local culinary experience. Wine is on the house! Eat and drink as much as you like…your suite is just a step away!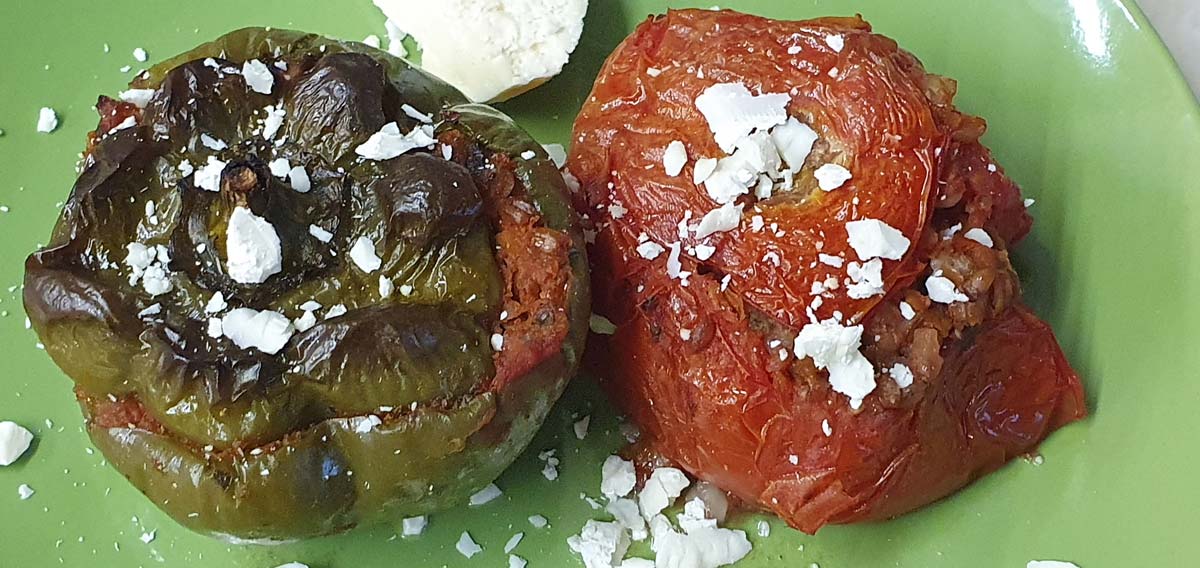 Are you a foodie who enjoys eating and cooking for pleasure, and has an ardent or refined interest in different cultural food?
If you're interested in trying new foods, stay up-to-date on food trends, and like to learn about food culture and history, then taking a cooking class is a perfect idea.  Our cooking class will travel you away from the banalities of ordinary life and event massification. Let your passion about food to drive you, by cooking for yourself a Naxian meal. You'll learn what goes into our healthy dishes, and how the fresh farm to fork nutritious food tastes and fuels your mind and body.
Wine & Cheese Tasting & History Lesson
Are you traveling solo? Take a cooking class, feel the pleasure of cooking for One, and enjoy the joy the local cuisine brings!
Since you're traveling solo, cooking for yourself a local traditional meal will be a great idea, and bring you joy. Celebrate the simple act of cooking for yourself, and only yourself! Grab the opportunity of being here, and enjoy a creative experience that will feed your passion for food, will enhance your mindfulness, and bring you a deeper knowledge of the Naxian cuisine and culture. The process of cooking improves moods, and the feeling of satisfaction gained when seeing and eating the end dishes naturally enhances happiness. Enjoy your creation and drink as much as you like! Local wine is one the house! Need not worry, your suite is just a step away!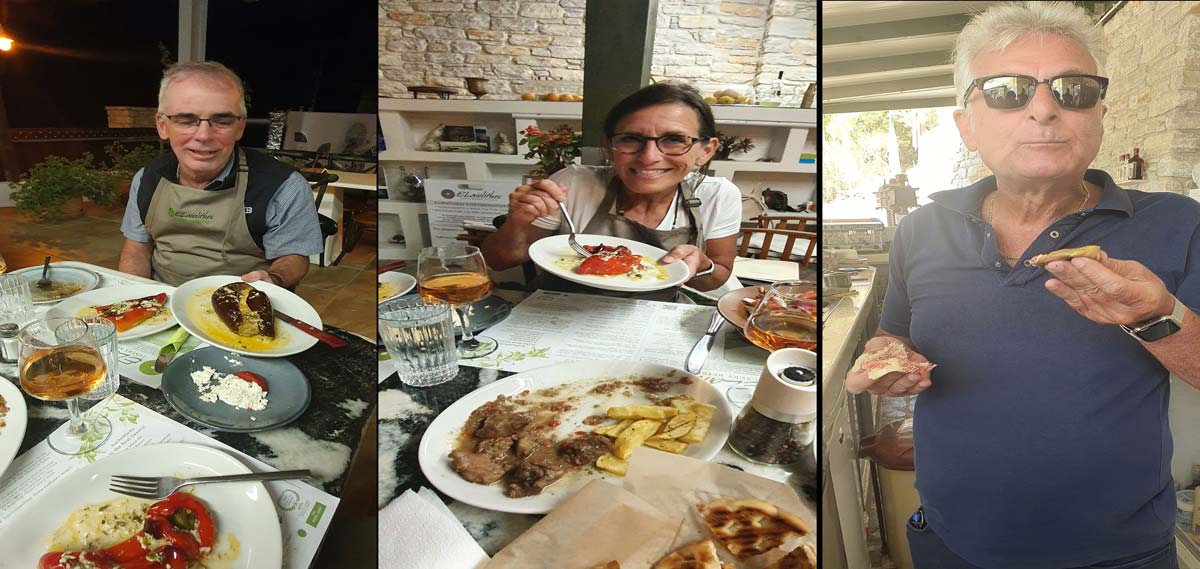 Our cooking class also includes:
Variety of welcome snacks and beverages
Unlimited duration of hands-on cooking instruction. Time depends on you! Take your time, enjoy and feel the joy!
Local aromatic herbs will be given as gifts to each participant at the end
A written recipe
Are you curious and looking forward to exploring local Naxian cuisine? Then let's begin! A few hours of fun, and a unique, locally inspired, delicious creative cooking class adventure awaits you!
You can read here for some traditional and tasteful recipes of Naxos island.
Eating healthy Greek cooking food may just add a few more healthy years to your life.