Naxos brings the poet out of me. Here she comes again after so any years. It's time for her to describe her nostalgia and love for this island and its landscapes. Nostalgia feels bittersweet — mostly happy and comforting, but with a bit of sadness. This is the feeling that motivated me to return to my native island and village, and create ELaiolithos.
This is where I grew up. In the heart of Naxos, in Drimalia valley. Here are the roads-journeys I walked during my childhood. I wish everyone to be able to take a lot of journeys throughout your life, lift yourself up, go beyond the limits of the possible and relish the beauty of each one of them!! I personally believe that a few things in life are as transformative as the people and places you encounter when you travel!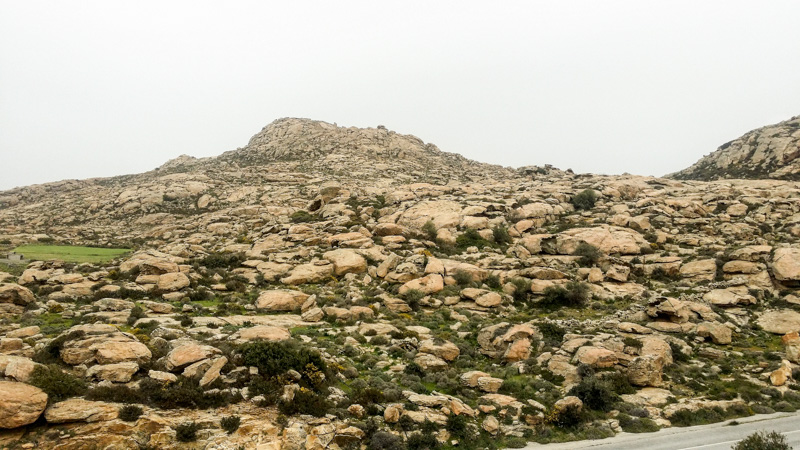 Do you dream of visiting the Sahara dessert? Then come to Naxos and take the road from Sagri to Agiassos. The landscape will make you feel like you are in the Sahara!
Do you dream of visiting Mexico or the Grand Canyon? Then come to Naxos and take the road from Potamia to Tsikalario. The lunar landscape will make you feel like you are in Mexico or in the Grand Canyon. Huge rocks and stones create a unique scenery similar to the surface of the moon.
Naxos has a lot to offer to its visitors. Every road is a different journey and a different inspiration to the traveler. Every path takes your mind and your senses to faraway places, but they all end up on this wonderful island. On Naxos you can't just have a quick look at the views of the surrounding countryside; you need to indulge yourself, take a closer look and try to analyze what your eyes see. Only if you comprehend the scenery around you, you will be able to feel its magic.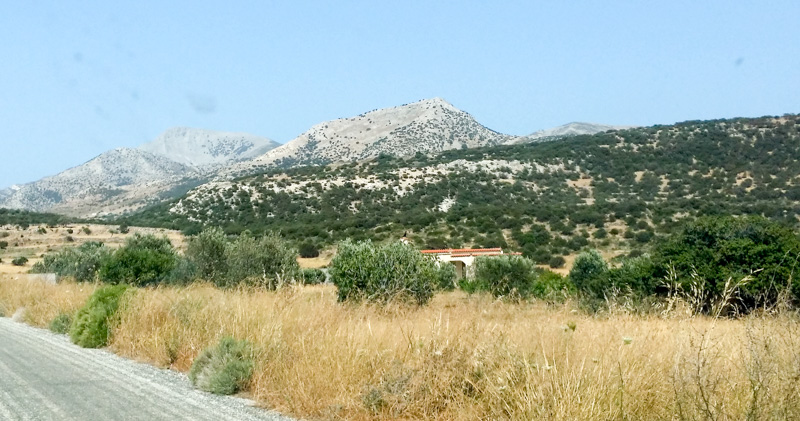 The barren rocky landscapes on Naxos reflect wild beauty and peaceful tenderness at the same time, greatness and sweet simplicity. Nature there can touch you rather than astonish you. It gives you vibrations rather than a thrill. It is spontaneous and intense. There are plenty of mountains, wild, imposing and yet enchanting, a few plains, small isolated pieces of land, oleanders everywhere and light coming through the diverse colors of the landscapes. They all teach the observer a simple but strong lesson of peacefulness.
The beauty of Naxos is plain and purified. It can't be taught; it is spontaneous and indigenous. Just like a geometrical shape by Euclid, the leafy oleanders are found symmetrically along several roads producing an abundance of colors and feelings.
I believe Naxos is beautiful because it successfully combines striking contrasts and a relaxed rhythm of life. There is always some roughness in the scenery, which you can feel rather than see. Huge rocks in countless shapes can relate to anything humans have seen. Mountain ranges pop up next to each other like pyramids under the blue sky, which gives them a sense of perfect harmony.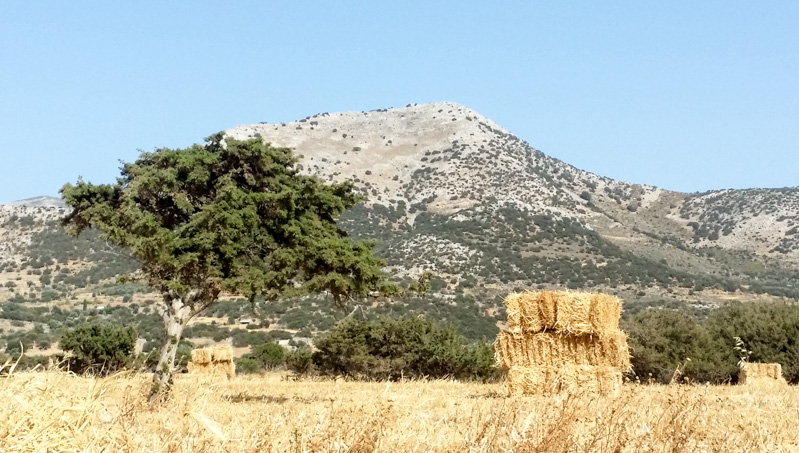 Everything is part of something else. Travelers experience sheer joy as much as they can. They enjoy the stunning views of the island, views which they admire, judge, study and feel. There is a mystery underlying the wild natural beauty of Naxos which unveils like a tapestry.This mystery liberates the soul and brings happiness to life; it comes through the light shining on earth, it exists within nature and it releases overwhelming emotions that have remained invariable over the years.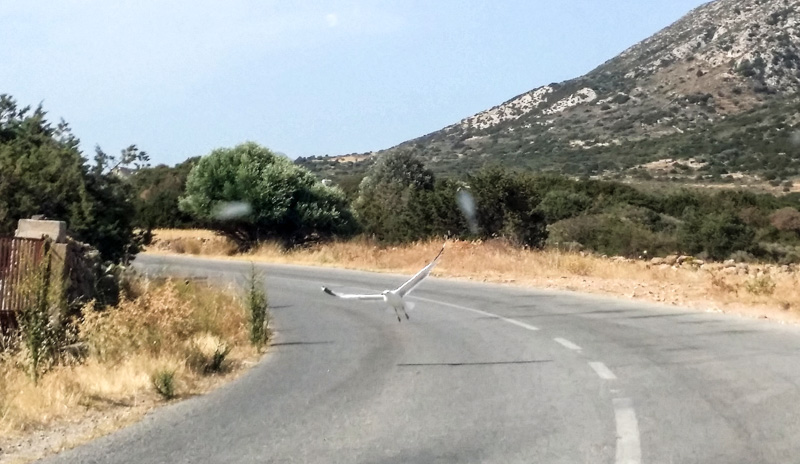 Naxos is pure and exciting at the same time with its secluded mountains and its fragrant underbrush that sparkles in the sunlight like precious jewels. The solitary trees you come across now and then look like human shadows swaying in the wind like souls do.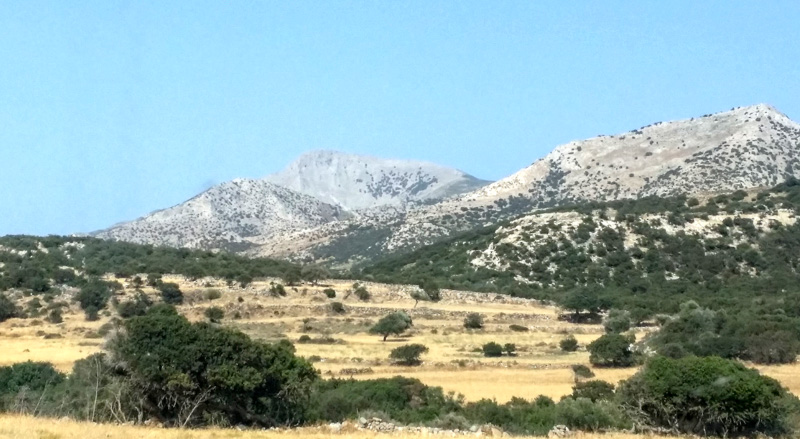 Here, in this island you experience personal growth. Its humble sacred nature touches you to the bone and overwhelms you with its smile. Every mountain provokes a different emotion and takes you to a further dimension.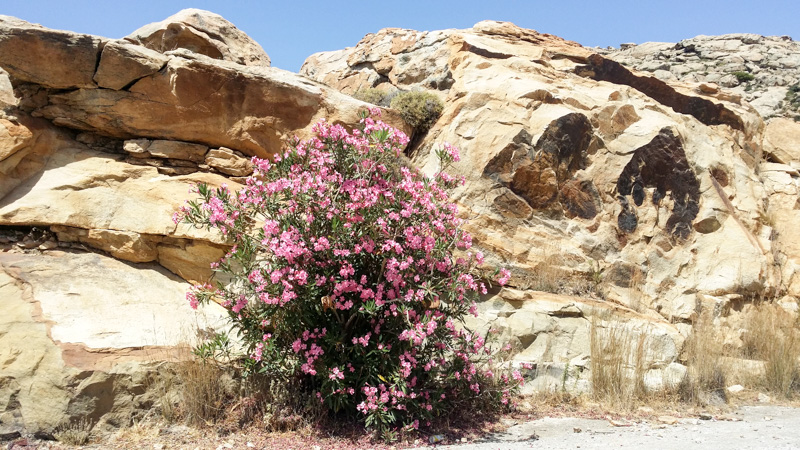 One needs to have a deep soul and an agile mind to be able to experience this feeling appropriately. However, those who do experience such feelings will take a long sip of life itself and will have the privilege to attain a precious ideal, the consciousness of earth. They will feel obliged to protect and preserve this holy land. Here, time moves slowly as you soak in the hinterland's environment with al five senses.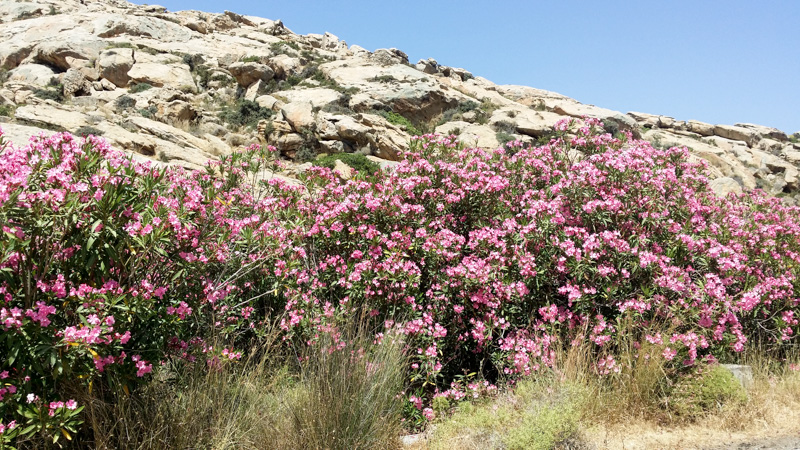 That's why all travelers who visit Naxos come back again and again. All these inspire awe and respect to them.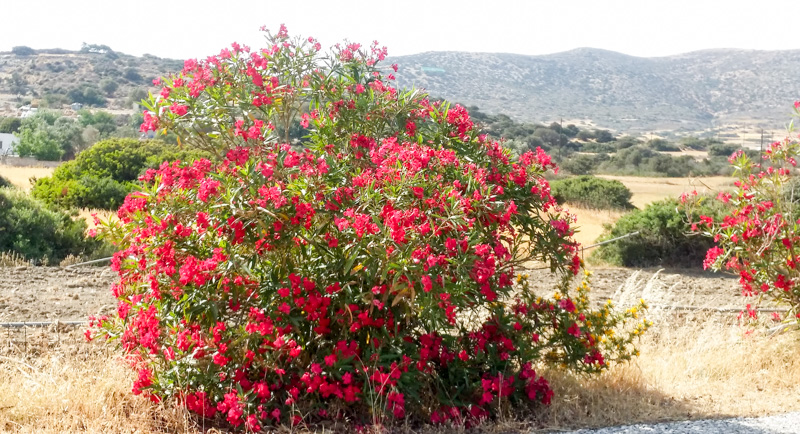 Personally, I love these journeys. They gently touch the heart and open the soul. They have always been and still are pure magic to me! They fill you with freedom and you feel like a carefree bird flying. You become full of desires, you live like a kid, you laugh easily, you take in the beauty of life and creation, you see differently, you hear differently and you speak differently. Every single journey broadens your horizons; every single kilometer touches the whole of you…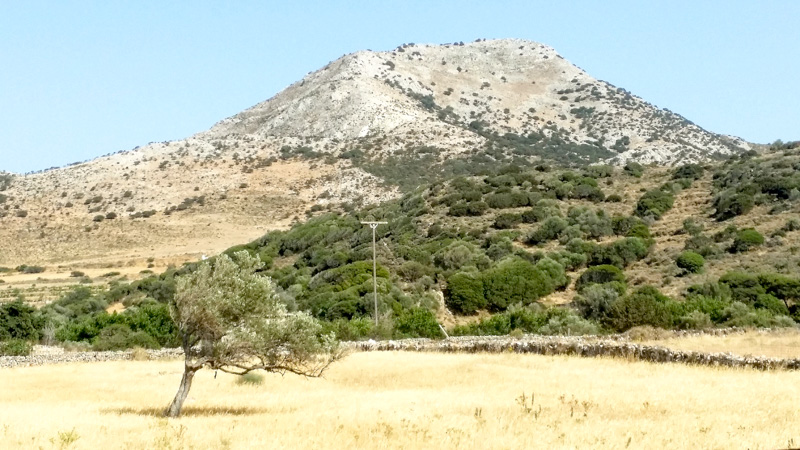 And there is even more to discover and feel….!!! All you have to do is visit Naxos island….
Article written by Helen Marakis