Hawaii Naxos beach includes 4 smaller sandy beaches and coves: the Hawaii beach, Kedrodasos, the Alyko, and Mikro Alyko. Hawaii beach is a paradise beach that boasts soft white sand and lush waters. The great thing about these little fabulous bays is that they're  ideal for swimming because they're protected when the north winds blows.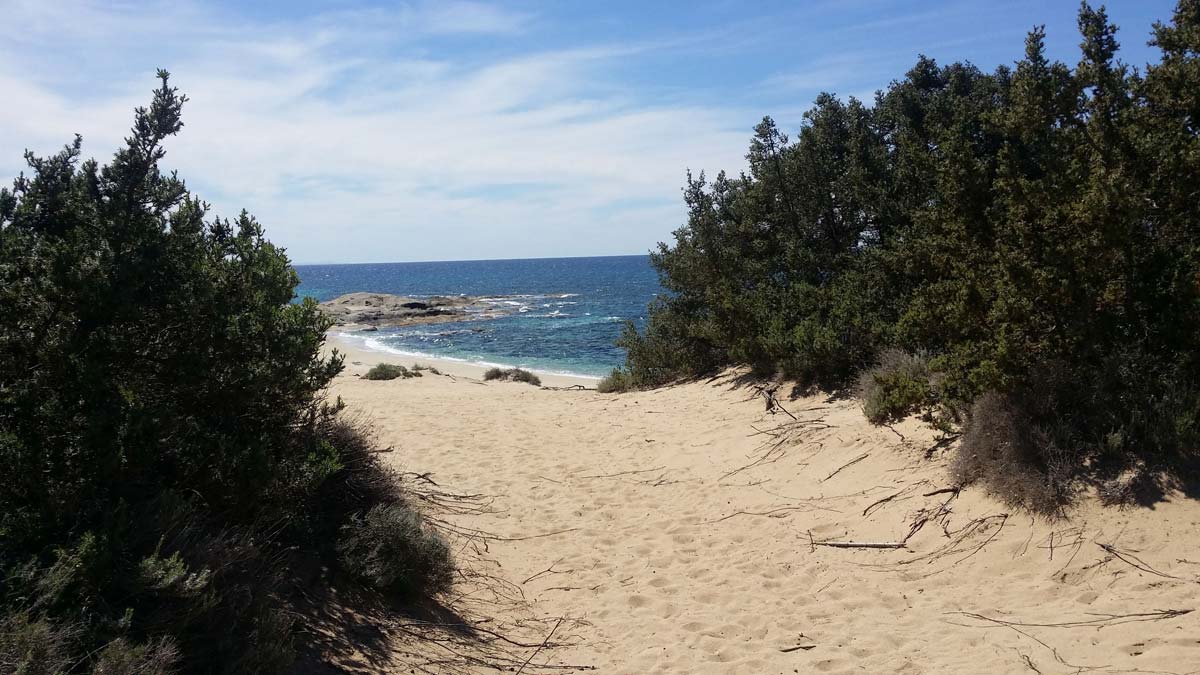 Rock formations separate Hawaii beach from Kedrodasos beach and the next one, Mikro Alyko, a small sandy beach with amazing crystal clear tyrquoise waters. All these small coves beaches are remote, secluded, ideal for isolation and relaxation. There're not organized beaches, no amenities or facilities are near by, so make sure you bring your own.
Hawaii Beach is visited by many tourists that spend there the whole day, but mostly it's known as a nude beach in Naxos.