A Naxos sightseeing located inside the Chora's Castle (Kastro), near the Archaeological Museum, is the Catholic Cathedral, an outstanding medieval monument.
It was constructed in the 13th century when the island was taken by the Venetian ruler Markos Sanudos. The church was the burial place for the dukes.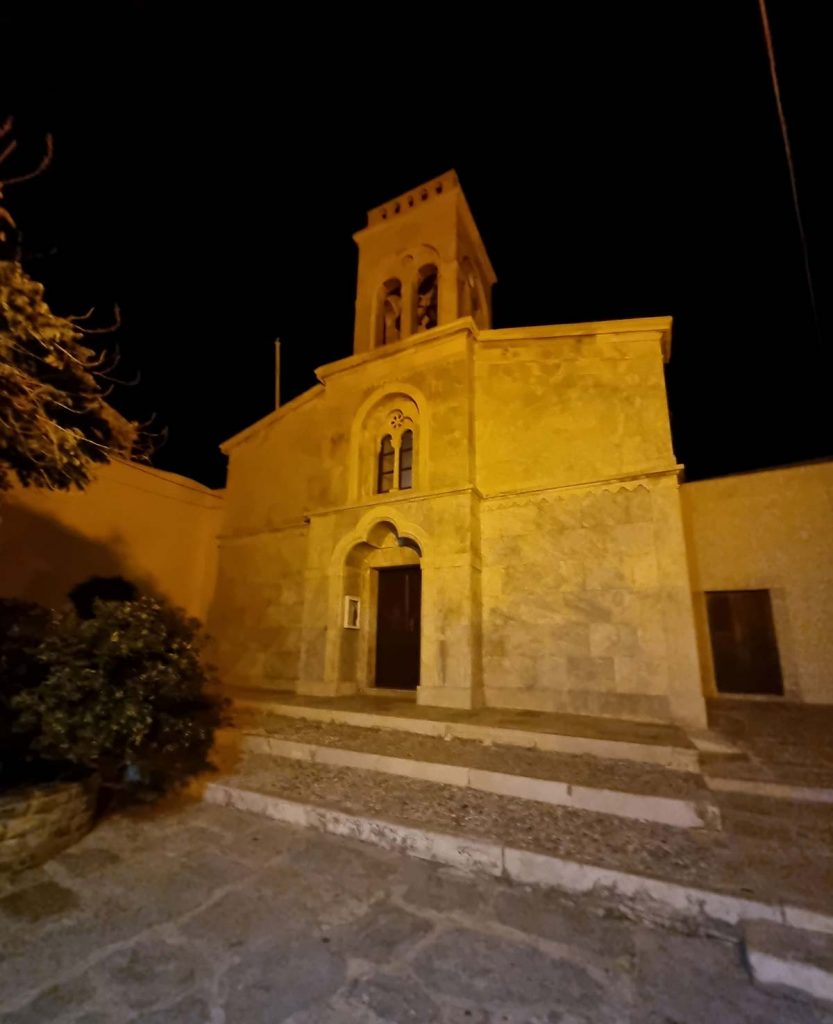 The original temple has been gone through various construction phases, and took its final shape between 1500-1600 AD by the prominent Catholic families of Naxos, whose donations are preserved to this day.
The church exhibits particular historic and cultural interest:
Its marble floor is richly decorated with 17th and 18th century memorial stones depicting the family crests of some of the most prominent Catholic families that were active on Naxos from the 16th century onwards.
A prominent and definitely a must-see is a double-faceted icon, depicting Virgin Mary and St. John the Baptist, that stands amidst an abundance of baroque-style décor in the central podium. A mixture of western and eastern influences is apparent. This icon is older than the cathedral itself, dated back to the 11th century
Other icons reveal the fusion of Byzantine and western influences of the Venetian-Cretan school. From this school the outstanding artist and architect El Greco (his real name was Domenikos Theotokopoulos) emerged.
Naxos still has a sizable Catholic population. During summertime, exhibitions and other cultural events are held at the Catholic Cathedral' s Cultural Center.
The Catholic Cathedral is located in the town (Chora), just an 10-minute walk away from the central bus station, and 5 minutes from a parking lot.