Kalamitsia is a unique Naxos sightseeing historical monument with fascinating biblical like views inside and outside. Similar to Rome that has its Colosseum, Naxos has also its own glorious edifice-Colosseum named Kalamitsia with lots of history behind it. Kalamitsia is an impressive complex!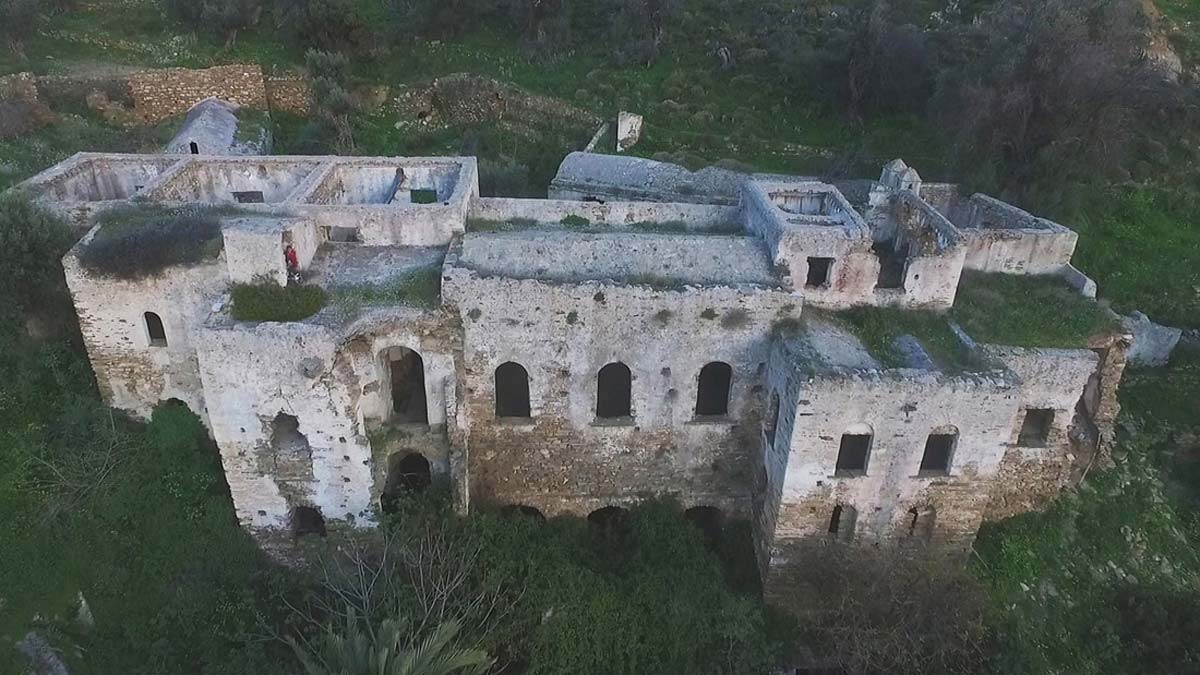 Just off the road, between Ano Potamia and Melanes villages, within 2 Km down, huddle the ruins of Kalamitsia founded by the local Jesuit monk Roberto Sauze in around 1670, and was constructed on the ruins of an older Venetian mansion. It was used more of a retreat for the order and its guests than a strictly governed monastery. Its marvelous design, elegance and luxurious style provoked strong reactions from the residents of that time as this stunning opulent luxury was opposed to the supposedly austere life of the monks.
Being a distinct mixture of western and local architecture, it includes many rooms, chapel, auxiliary buildings such as dovecote, stable, cells and olive mill, and a huge garden featuring terraces, bearing walls, cisterns and flights of stairs. Visitors can also see a giant fireplace that indicates the kitchen and the laundry rooms.
The low-slung chapel is surprisingly modest, while the impressive arcade refectory has three lancet windows overlooking the former gardens with palm and cypress trees protruding from tangled brambles. A broad central staircase leads down to a cellar cistern with still-flowing spring, or more daringly up to the roof terrace for great views.
The Jesuit imposing palace is in ruins, and completely accessible at all hours of the day. As the building has not been restored, special attention is required during your visit.
Kalamitsia is a must visit Naxos sightseeing while on Naxos!