Impossible to miss this Naxos sightseeing, known as the Portara or Great Door that is Naxos's emblem and main landmark, and among the most famous landmarks of Greece. It's an imposing massive 2,500-year-old marble doorway that leads nowhere, is situated on the small islet of Palatia immediately north of Naxos town and can be seen from the port, now connected to the mainland with a causeway-a narrow and low strip of land.
The glorious Portara gate was constructed of four large pieces of local marble, each of them 16 feet long and weighting around 20 tons each. It has a height of almost 8 meters (26 feet) and a width of more than 3.5 meters. It dates from the time of local ruler Lygdamis (c. 525 BC) when Naxos was a prominent naval, commercial and cultural centre. Then Lygdamis was decapitated by the Lacedaemonians, the works stop and the temple  left unfinished.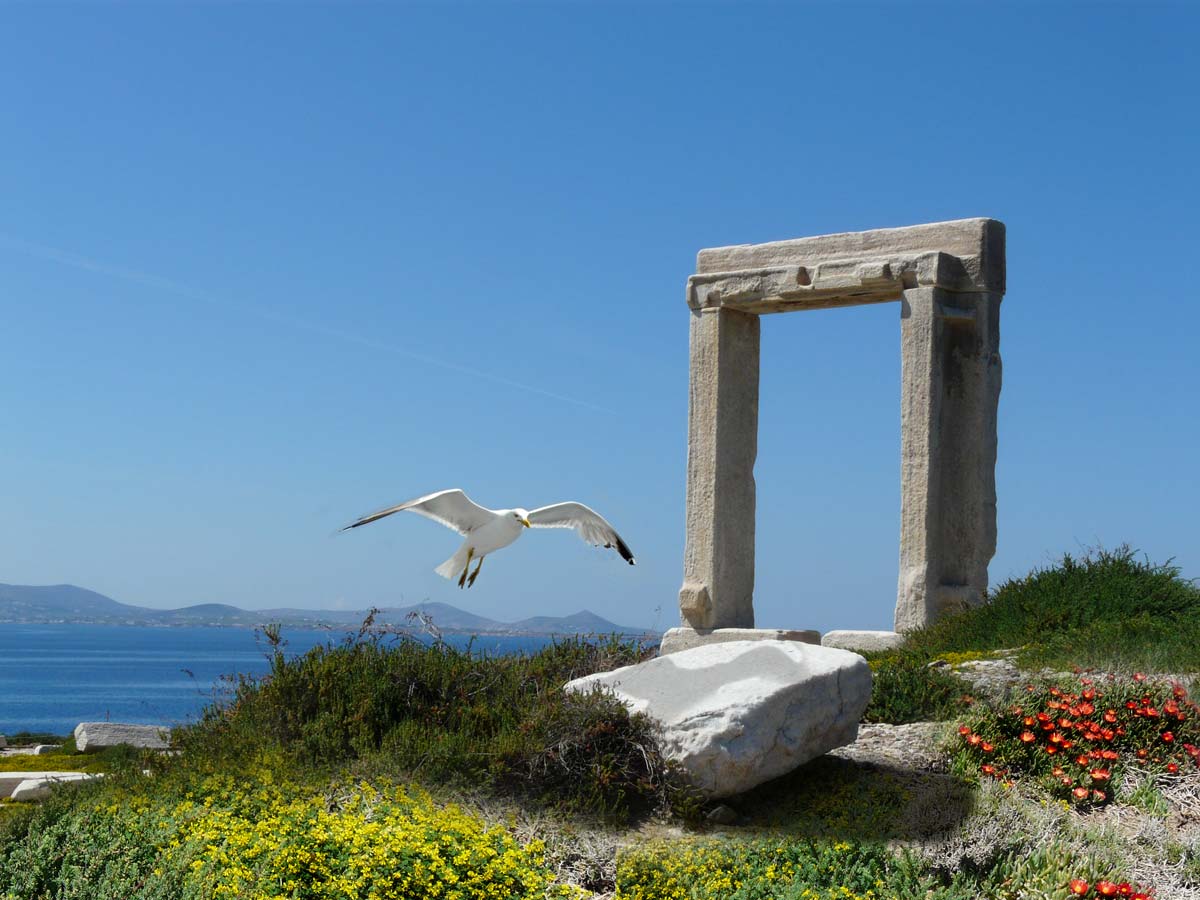 Portara is a popular spot for watching the sunset, it is perfectly positioned to act as the ultimate backdrop for sunset photos. Thousands of visitors are coming up here every afternoon to view the sunset through this huge door that stands picturesquely on the top, and looks like a portal to another world. During July and August is mad crowded here.  Enjoy panoramic views of the Aegean Sea, the town, and Paros island. Even NASA has posted a photo on its website about the magnificent Portara sunset, and characterized it as one of the finest in the world. Portara is also the logo of the National Geographic Channel.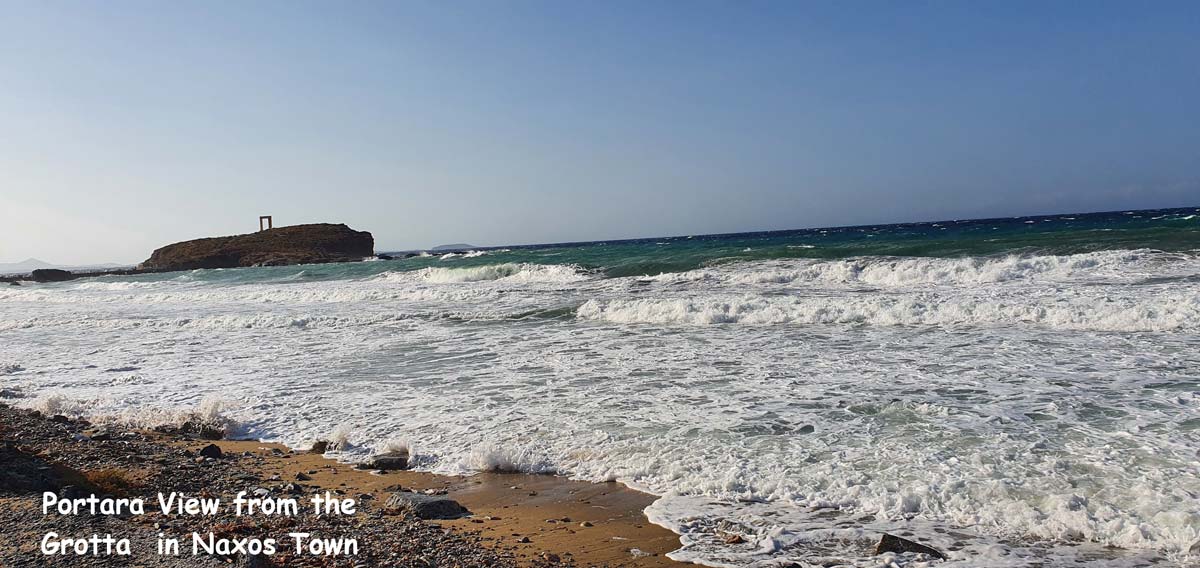 According to mythology, Portara would have been dedicated to Apollo as it faces Delos, and it's the Temple of the Greek god Apollo, and his birthplace. On the beachside of Palatia on the islet is the place where Dionysus, the god of wine and merriment, abducted the Cretan princess Ariadne. Ariadne was abandoned here by her lover Theseus after he killed Minotaur on the island of Crete. There's also a small pool area on Palatia known as Ariadne's pool. The islet is conisdered the place where the Dionysian festivities first held.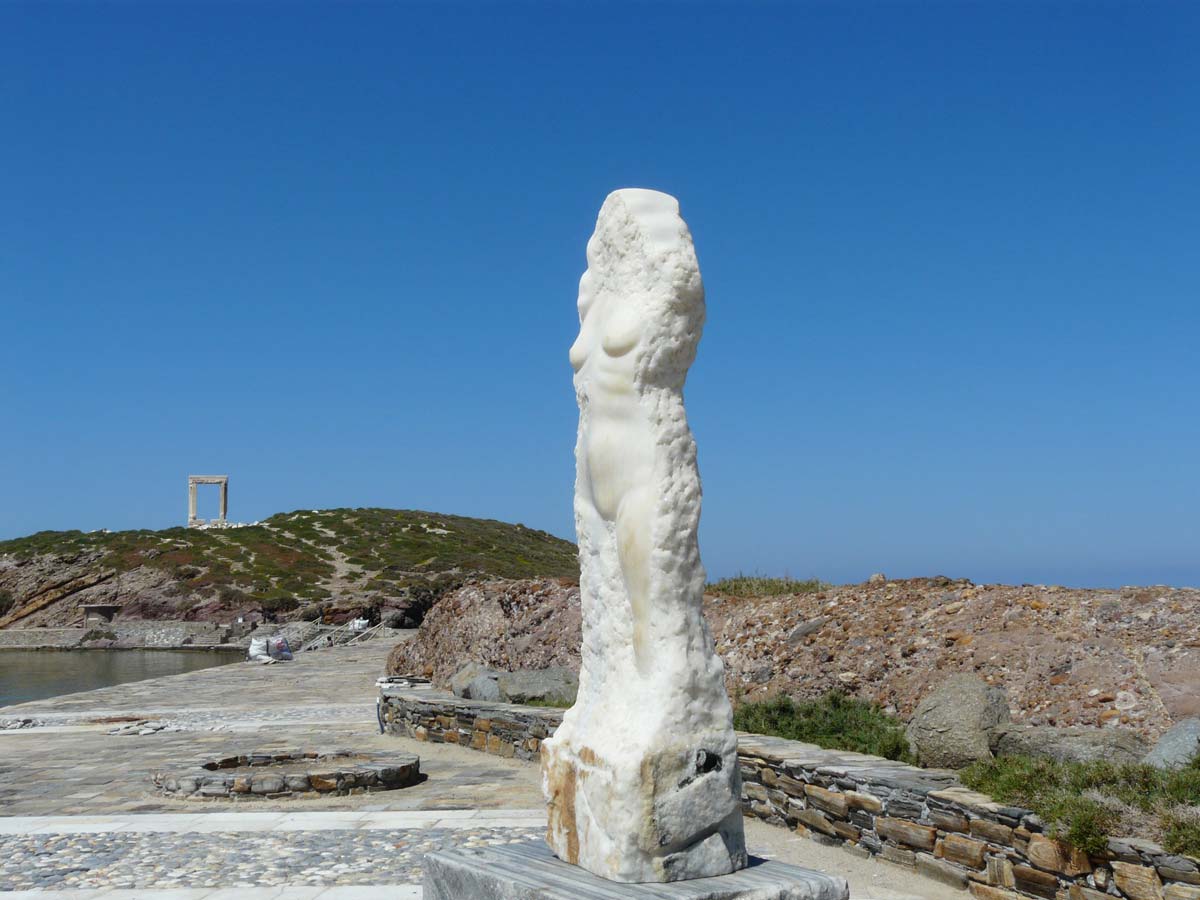 Today, we get to enjoy this monumental site of the Great Door, and can only imagine how impressive the Temple would have been had it been finished.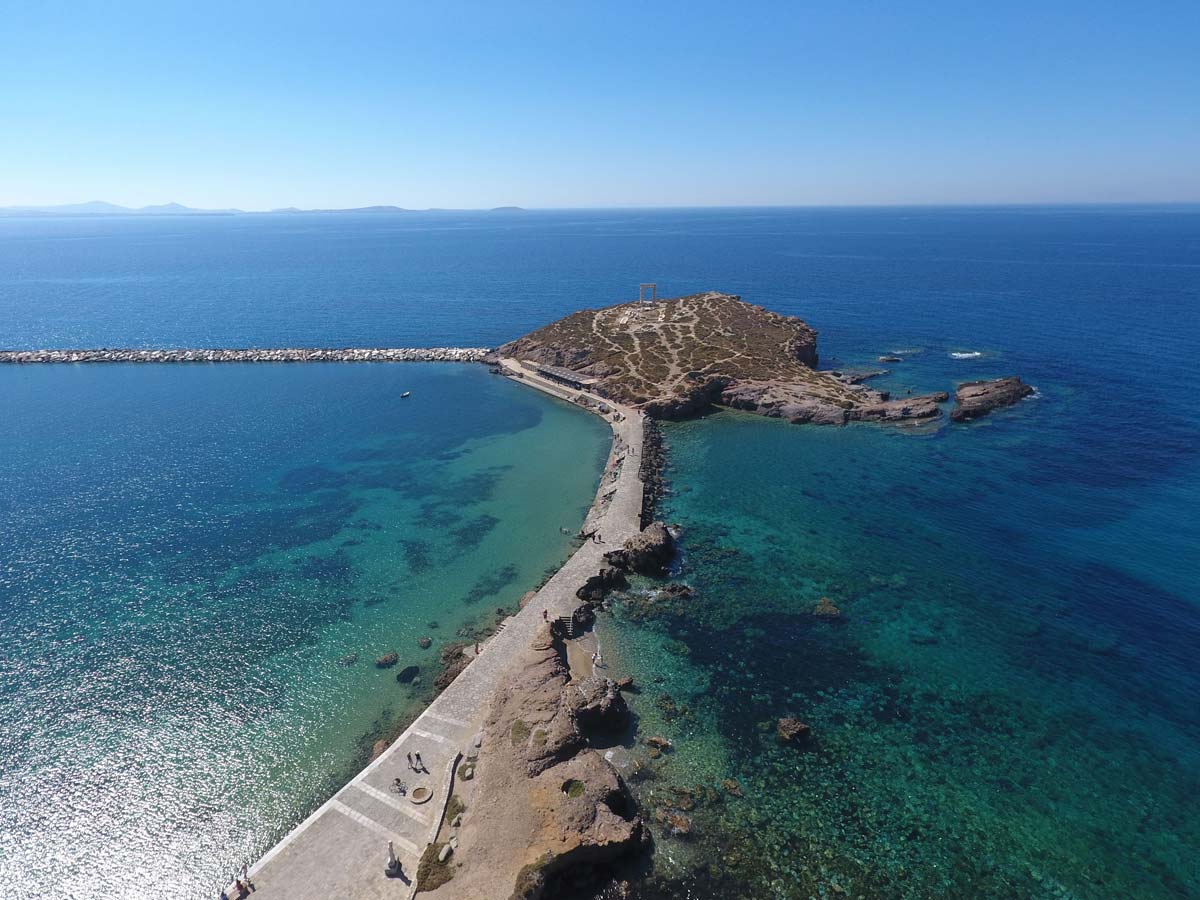 You cannot leave from Naxos island without have taken an Instagramable snap here. It's a must! Portara is the most amazing Naxos sightseeing!
There is No entry fee for the Portara