Halki village is a small village with large history and quite a few things to do and see. It's a must visit on the island, and very popular for tourists. No one leaves Naxos without visiting Chalkio. The village and its area around it, is called the Byzantine Mystras because of its numerous Byzantine churches, is a world apart in distance and atmosphere from the rest of the island – it successfully carries the past into the present.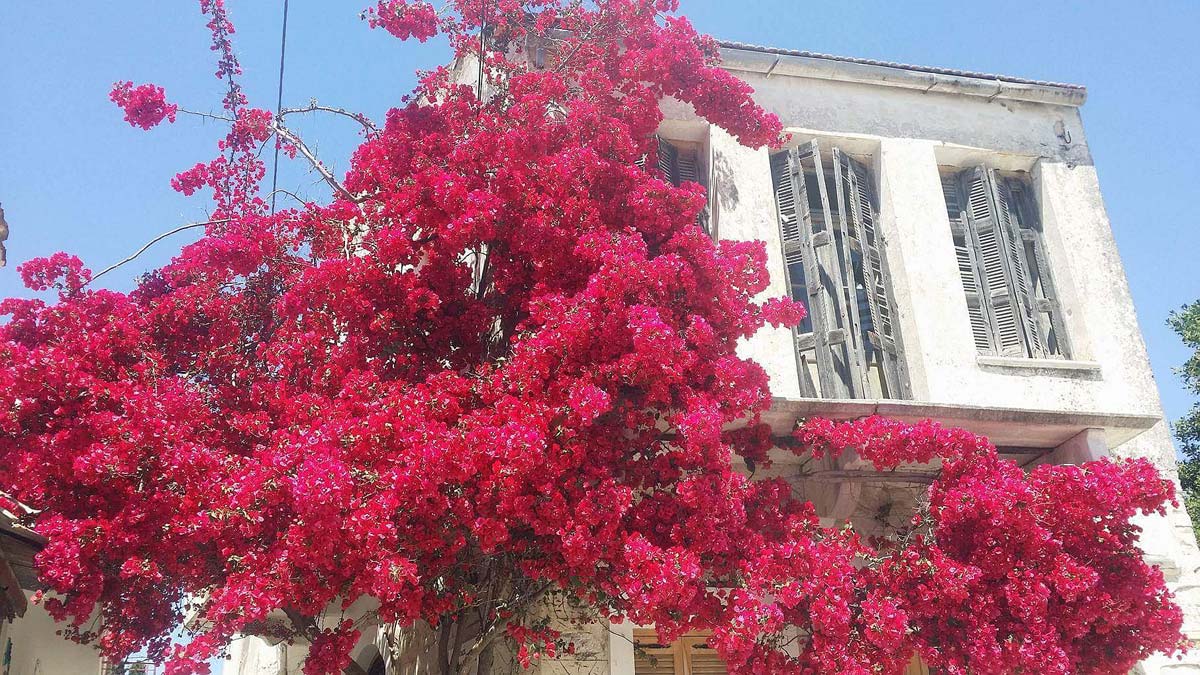 Halki is a treasure trove of history, culture, and art village. It's a historic district, the former capital of the island, and an important commercial center, that shines with its large neoclassical architecture, old villas with their classic balconies with beautiful rails and festoons in the roofs, grand Venetian towers, and many shops with local products, galleries, taverns, picturesque cafes, boutiques, local delicatessens and handloom weaving workshops-exhibitions.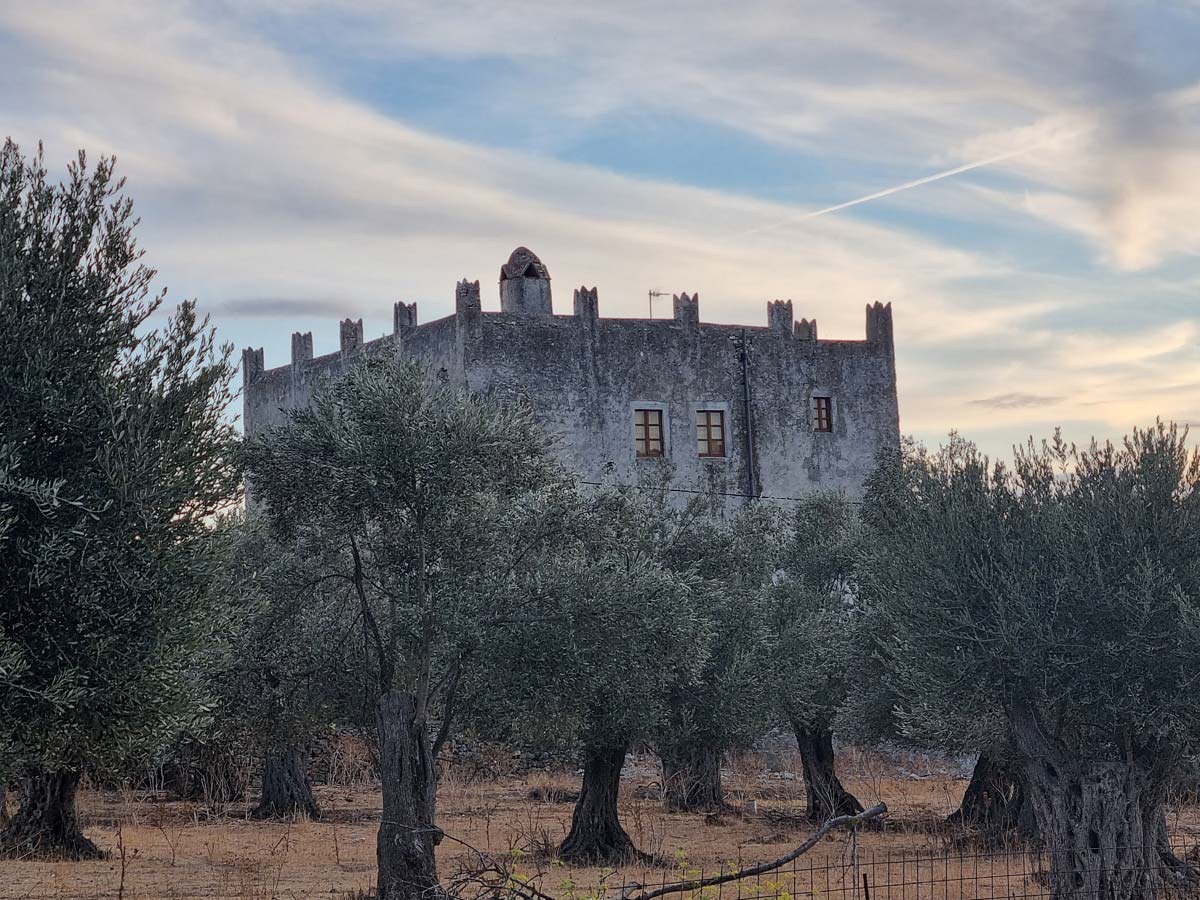 In Halki you will find all the products the mountainous region of Naxos produces.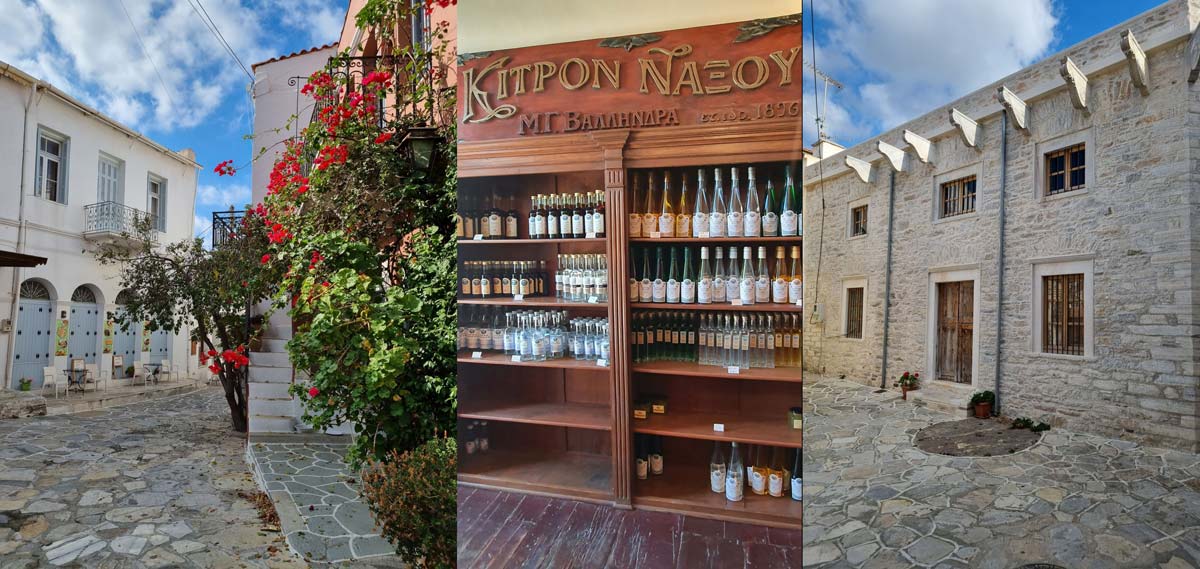 The best virgin olive oil, homemade marmalades, herbs, spices, homemade liquers, the best cheeses of the island can be found in "Giovanni Local Products" shop, handloom woven textiles, and the best Galaktoboureko dessert can be enjoyed here at "The Spitiko Galaktoboureko".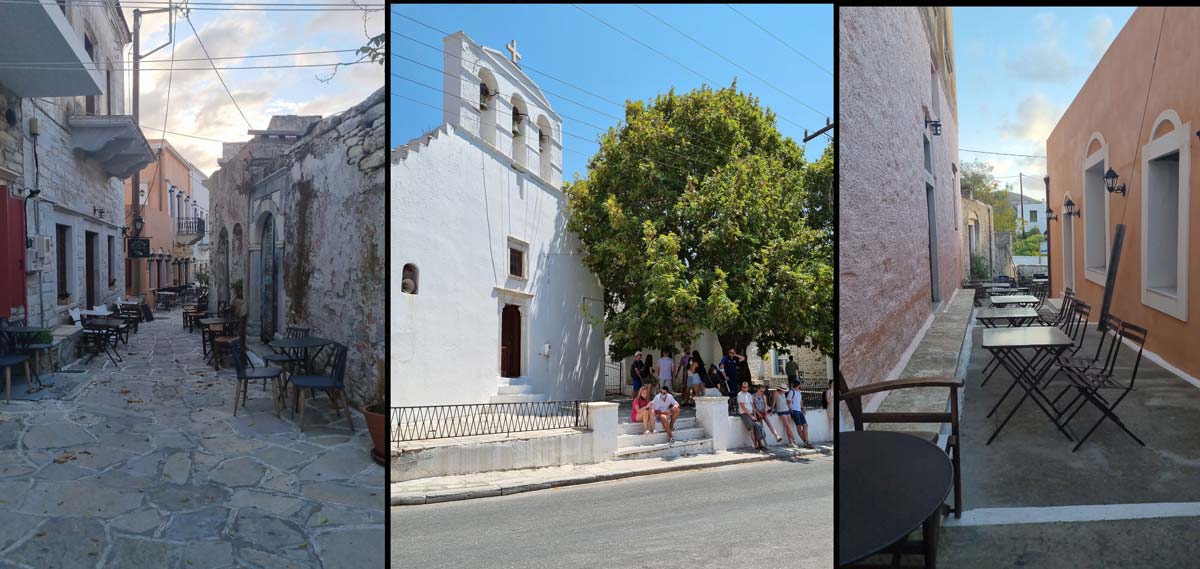 Chalkio village, small and tranquil, is nestled in the center of the Drimalia Tragaia valley where there're over four hundred thousand aged olive trees over a millennium old and citrus trees. This area still holds many remnants of its former fame, fortune and indigenous culture, creating a unique personality that delightfully differs from the rest of the island.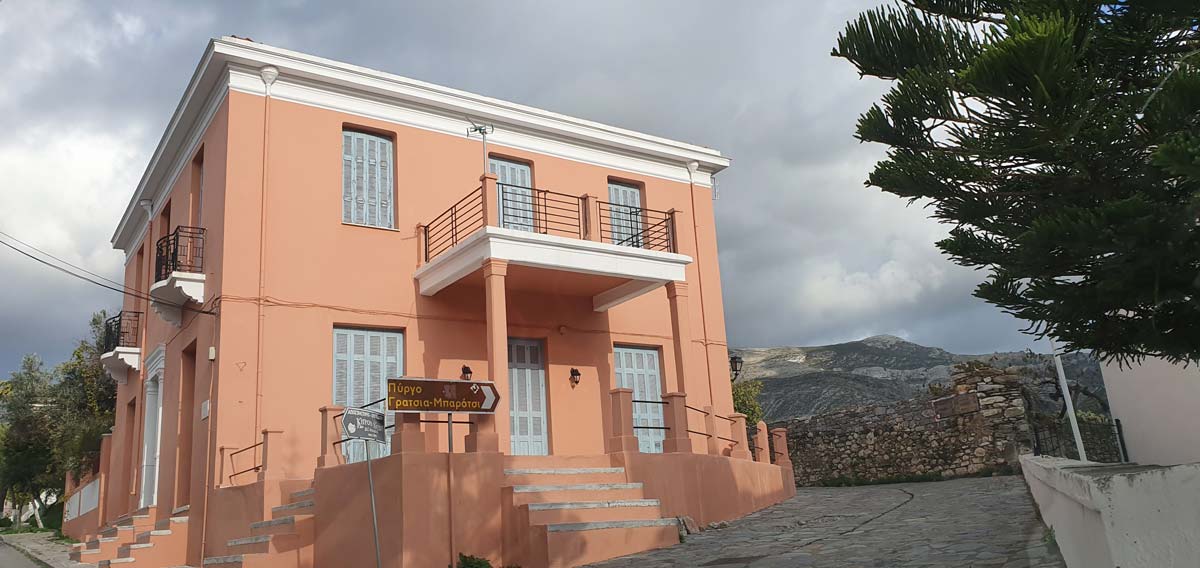 Halki is also known for being home to the unique Vallindras Kitron distillery, a 5th generation family business, that is producing the famous Naxos spirit since 1896, Kitron. This somewhat strong sweet liquor is made in the area with the zest and the leaves of this local citrus tree.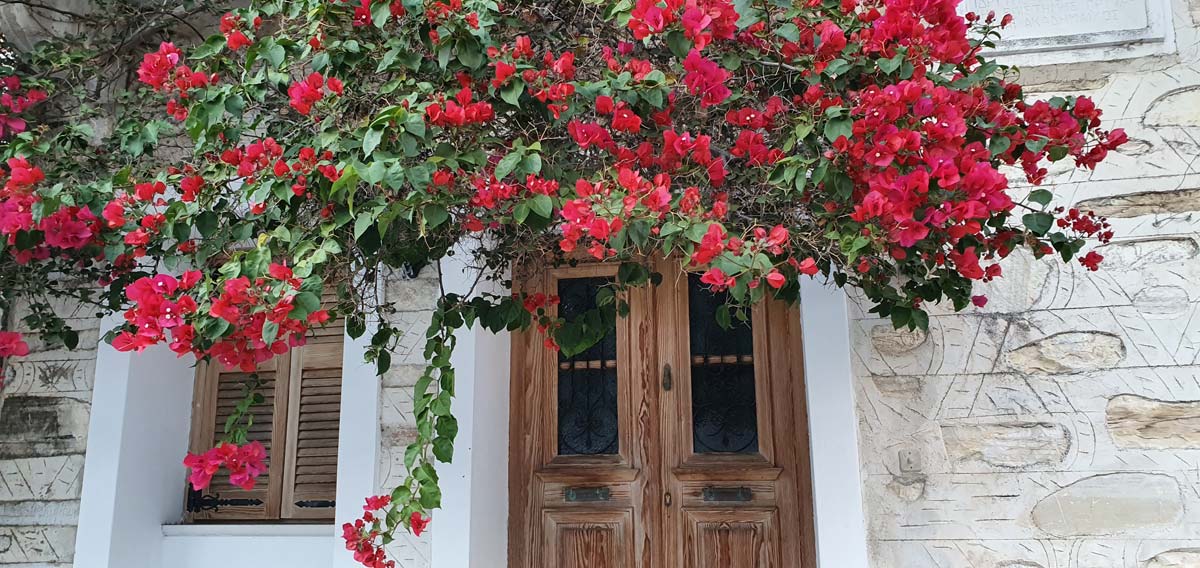 Enjoy a walk of a smooth 500 meter path from Halki, between citrus trees and old olive groves, smell nature's herbs, hear nature's sounds, and arrive in the famous Saint George Diasoritis, a unique Byzantine church that will leave you in awe with its beauty.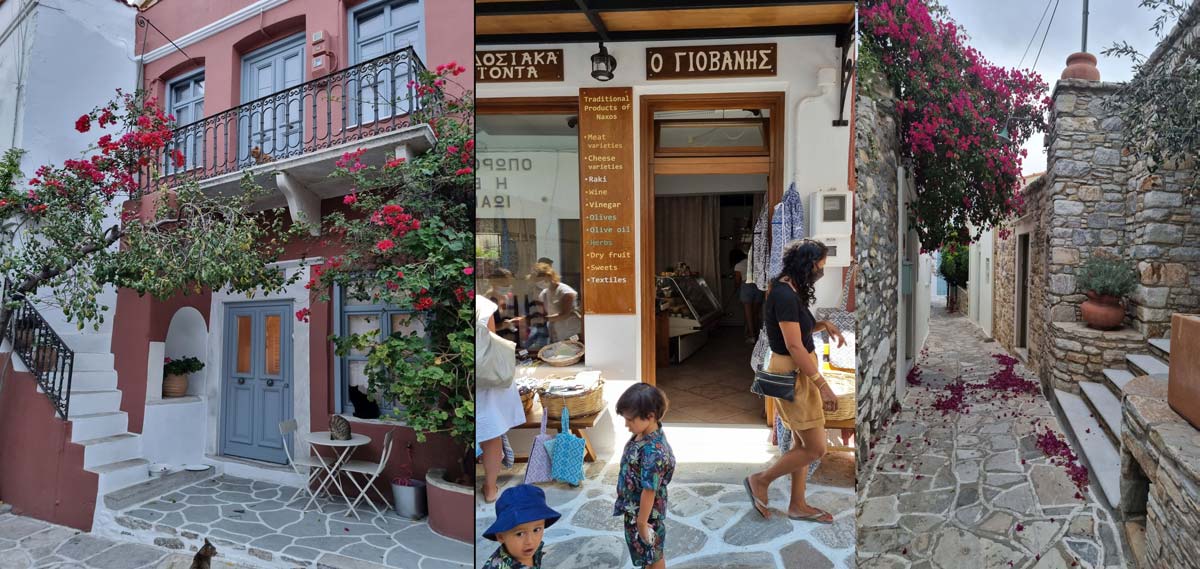 Other major monuments are the Panayia Protothroni (6th century AD), and the Tower of Barotsi (Gratsia), a magnificent building built in the early 17th century by the Venetian family Barozzi.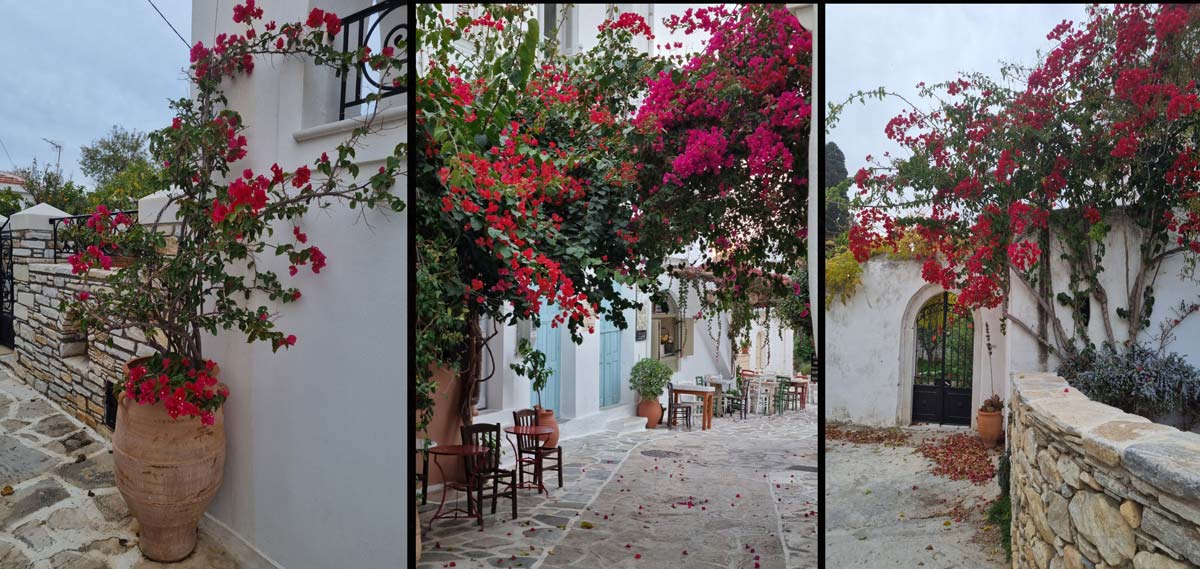 Halki village also hosts a seat of Municipality, a notary's office, a land registry, a fire department, super market, pharmacy, and various shops that serve all the around areaHalki has about 50 residents, and it's a 20 minute drive from Naxos town or port.