Sangri village, on the western side of Naxos, consists of 2 parts: the Ano Sangri, the upper part, and the Kato Sangri, the lower part. The village is known for the Demeter Temple that exists here, which is a main attraction in Naxos.  The archaelogical Museum of Gyroula is also here.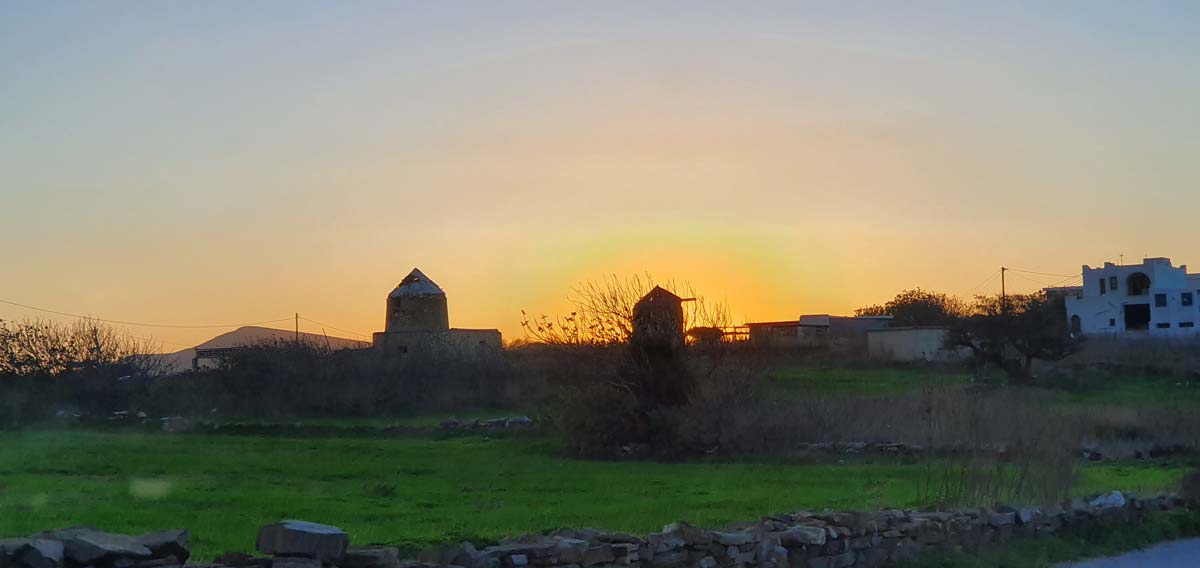 Sangri's architecture is a beautiful combination of mysterious medieval Venetian and Cycladic simplicity, with whitewashed houses with slave paved alleyways. Located on a verdant plateau, boasts a plethora of Byzantine churches with unique architecture such as the Panagia Orfani, Panagia Arkouliotissa, Panagia Kalioritissa, Saint Nikolaos, along with the beautiful Paleologos Tower, and the Bazeos Tower that holds cultural events and concerts during the summertime. There are some interesting hiking trails around the area.
Sangri village has about 150 permanent residents, most of them being cattle breeders, and vegetable farmers. The biggest production of cow milk and beef in Naxos comes from this area and its immediately adjacent village of Vivlos. The area has a lot of prickle pears spread around, and large open fields that favor the production of hay and corn.
Sangri village has a few tavernas, and shops selling local meat, cheeses and other local products.
Sangri is the only village in Naxos that is not protected from any wind. Sitting on a flat open area, it's prone to all wind directions.  That favored the existance of windmills the old days that are still visible in the area.
Sangri village is 12 Km from Naxos town and port, a 20 minute drive, and 10 minute drive from ELaiolithos.