Miloi village consists of 3 separate settlements, the one after the other:  the Ano (Upper), Messaia (Middle) and the Lower (Kato) Miloi villages. Their landscape is simply magnificent. One cannot imagine the existence of such a verdant landscape with so plenty waters in a Cycladic island. The village is surrounded by olive groves, old watermills, the ancient aqueduct with beautiful waterfalls, fragrant citrus and fruits trees, gardens full of vegetables, and enormous old aged platan trees.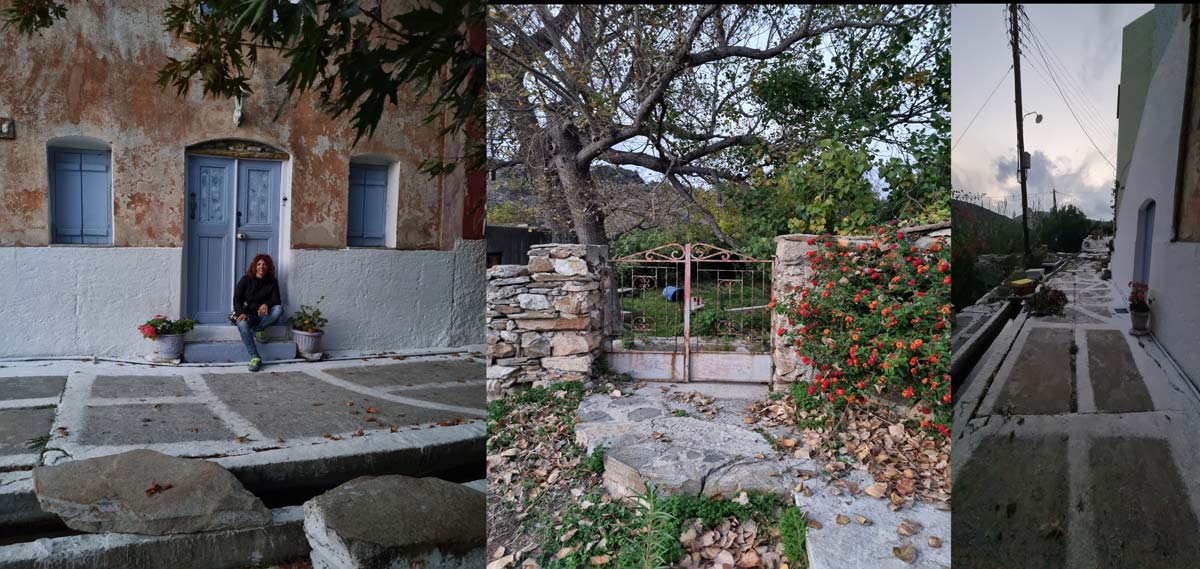 Strolling through this small settlements of Miloi village, takes you back to old times, with white washed houses and cobblestone alleys with slabs, huge mansion houses with exquisite architecture, paved slabs paths next to the running of water, numerous watermills, which because of them the village derived its name. Give yourself a breath of fresh air and enjoy the tonic of this gorgeous place.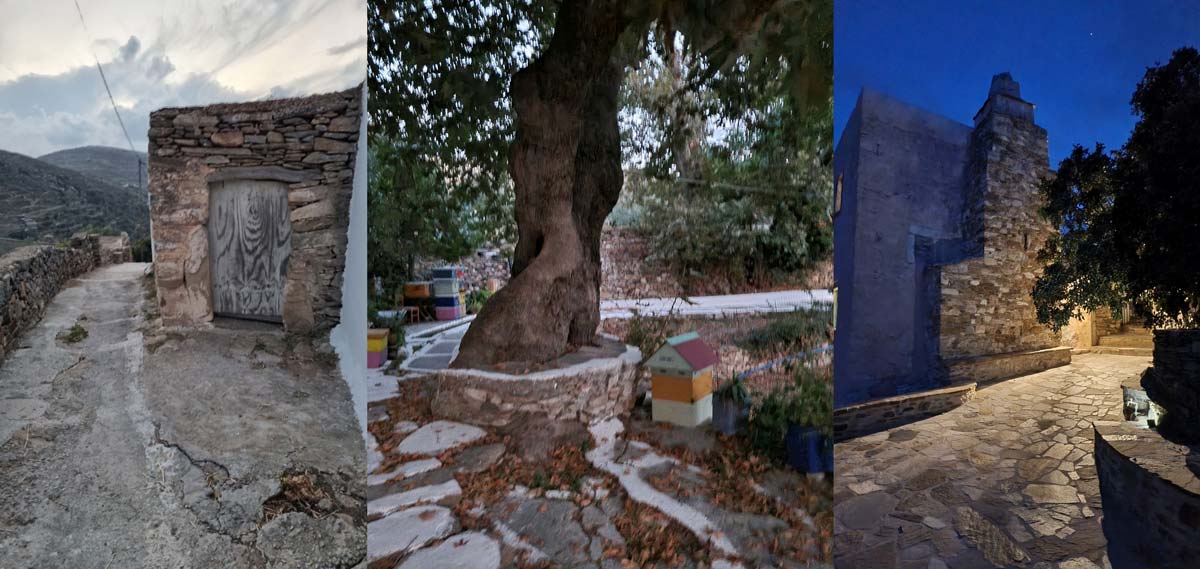 The overall atmosphere of the Miloi settlement will out take you with its natural beauty! Its charming landscape shows you the abundance of life here, once existed, and creates magic moments. Hiking lovers would love this place. Take out your camera once you reach this scenic spot at the bottom of the village. A dreamy abandoned village nestled on the bottom of the hill with a striking timeless beauty unravels a silenced romantic world here! Enjoy the landscape in all its majesty!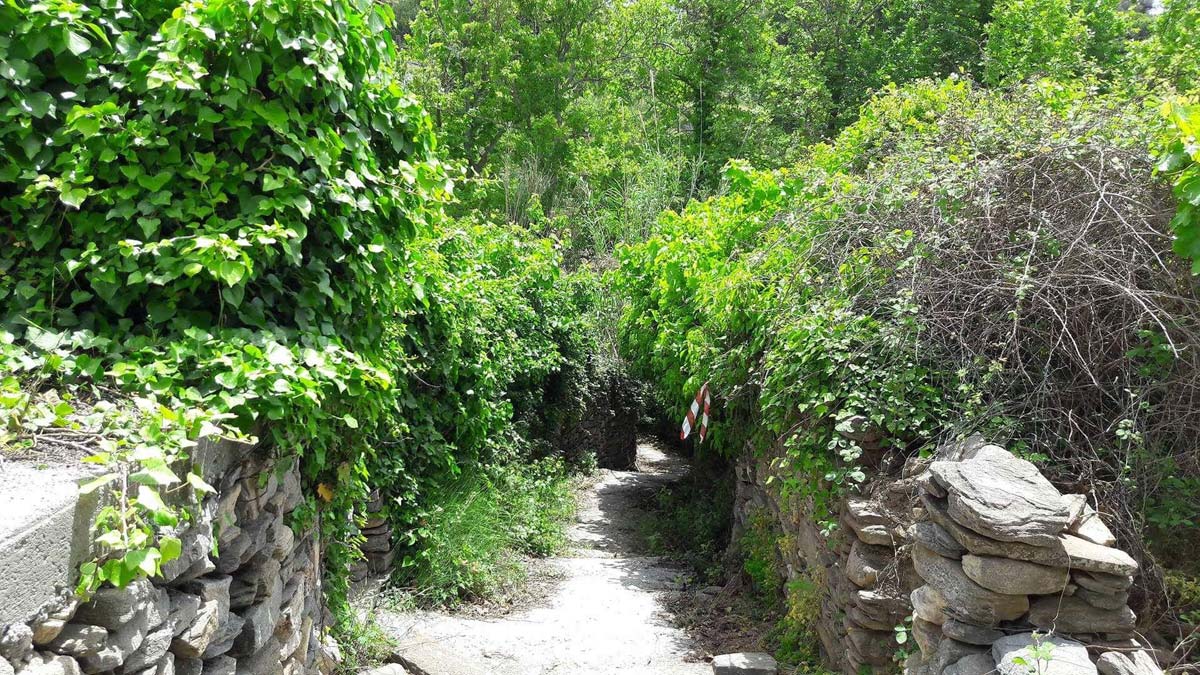 Miloi village is an interesting destination with gorgeous terrain, an intimate hidden jewel. The treasure here is the trail itself, with all of its unique and amazing features you will enjoy along the way. Lately, locals make great efforts to conserve and restore these old houses, with respect to tradition and the natural beauty of the environment. The few ones found here are very hospitable and are always willing to open their houses to the visitors and offer them local treats. Miloi village belongs to the district of Melanes, it's located in the southeastern part of Naxos, on the road to Kinidaros.