When I was a child, my hobbies involved playing outside in nature, climbing up steps and onto rooftops, going to the fields and completing all jobs related to the making of food, observing the birds and climbing up to their nests to observe the baby birds; but the most significant of all was the gathering of olives, in which I was the fastest kid in the whole village. I used to gather olives from the ground so fast that people used to call me to help them and then paid me 50 drachmas for every bucket I collected.
I grew up, moved to NY to study, and then stayed there for 30 years. Still, I always felt nostalgia, that warm fuzzy emotion that you feel when you think of fond memories from the past, regardless off my personal milestones and achievements.  Nostalgia feels bittersweet — mostly happy and comforting, but with a bit of sadness. This is the feeling that motivated me to return to my native island and village, and create ELaiolithos.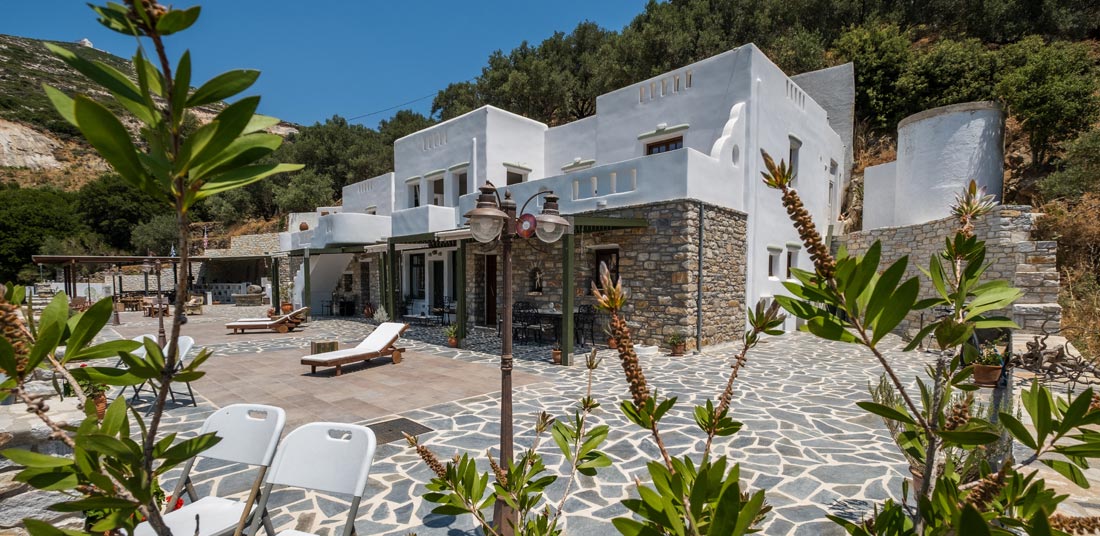 Moni village (where ELaiolithos is situated) fascinated me back when I was a child because its being immersed in nature put me under its spell along with the views into the distance I had from up there. And it was only much later, though, that an idea and a dream grew within me to build a very different sort of staying up here, a home away from home where guests could experience the extraordinary feeling that emanates from this place and Simply DREAM… …… just as all of us have experienced it as a child.
I used my past experiences and interest in nature as the driving force in creating an establishment in which I offer every guest an opportunity to enjoy nature at its fullest. The name "ELaiolithos" came to mind when reminiscing of my old hobby, collecting olives; ELaiolithos is the millstone that was used to grind olives.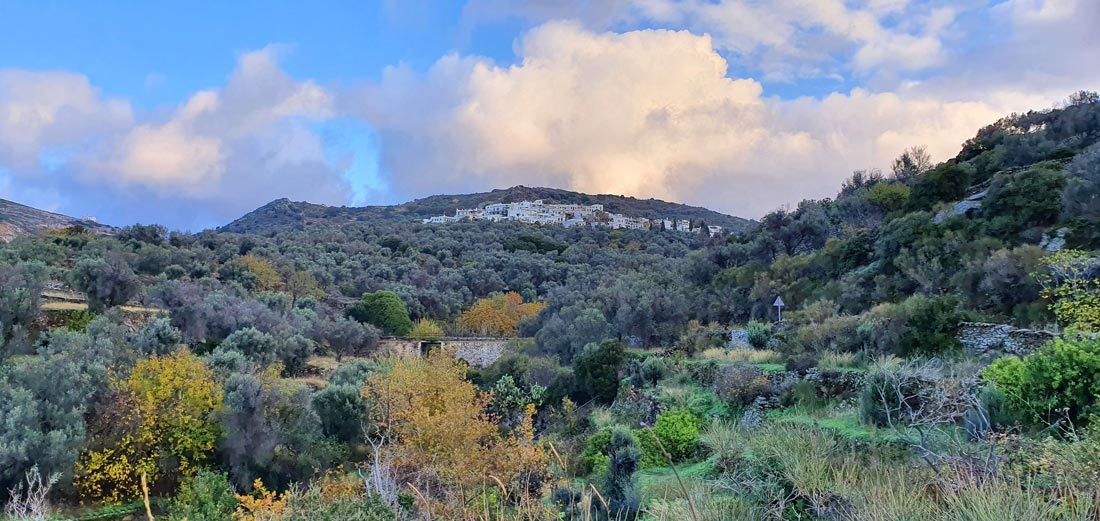 My love for my village and its surroundings resulted in an accommodation that integrates everything in my life and I offer it to the world to visit and experience. Because what happens today will become the memories you hold onto forever.
ELaiolithos is a compound word formed by joining the two words
"Elaion" and " Lithos"
and reveals also
EL Eleni – AIO/ELAIO Eternal/Olive – LITHOS Stone
The Eternal Stone of Eleni, inside the Olive Groves
ELaiolithos embraces an eco-friendly lifestyle that respects the wisdom of nature, its surroundings and divine aura as well as the desires of the people who would come here- by providing an oasis of luxury accommodation in Naxos. For peace and tranquility, not having to do anything, being able to do anything, the delicious feeling of freedom and the contemplation of life is simply all witnessed here. Hear, feel, smell, understand – an atmosphere which almost creates itself. Heartiness comes from within.
ELaiolithos is an aroma of well being itself without flavor enhancers
The combination of luxury and eco-friendly philosophy is summarized in my philosophy of Experience, Learn, Connect and Relax.
Being in the center of mainland Naxos, in the heart of hinterland, every part of the island is accessible at equal time. It is immersed in nature and one can draw new strength and energy from the silence and immediacy of this environment. As an eco-friendly establishment, ELaiolithos contributes to the environment in a variety of ways and also as a place that models simplicity, which is reflected in the minimalistic design, decoration and the way everything works here.
Everything here – inside & out- revolves around nature and everything is landscape. Put it another way, it's not like looking at a postcard, it's as if you are in the postcard. The ELaiolithos is the sort of place that is worth experiencing and understanding.

Our Strengths
Humor – We see life with humor and freedom
Location – An idyllic location in which everything flows, everything takes place and nothing stays
Capacity – For distinguished guests, families and travelers, to be able to describe the question "What is unique about the ELaiolithos?"
Facilities – Selected facilities in a serene environment and infinite tranquility
EcoArt Decoration – a keen eye for detail with inspiring EcoArt, with respect to environment and nature, stimulate dialogues, and encourage the long-term flourishing of the social and natural environments in which we live
Comfort – we treat you like Royalty
About the building
When I first visualized the idea of the ELaiolithos, I did not want to succumb to the charm of modern architecture but to create a building with its own character and style. Mother Nature served as my model along with the spirituality of the Drymalia/Traghaia Byzantine Mystras. I planned the structure down to the very last detail and the whole point was to construct the edifice to reflect the preciousness of its surroundings. A place with so much inherent energy demands a great deal of respect and care to accentuate these strengths. I chose materials that reinforce this impression and the Cycladic style architecture with a genuine respect of the surroundings, environment and nature, which is reflected throughout all its areas: natural stones from the local quarries of Moni village as a construction element that is untreated outside and left natural inside. The pledge to nature also continues in the details of course: mortar cement bathrooms, built beds and traditional handwoven loom fabrics convey comfort and luxury accommodation.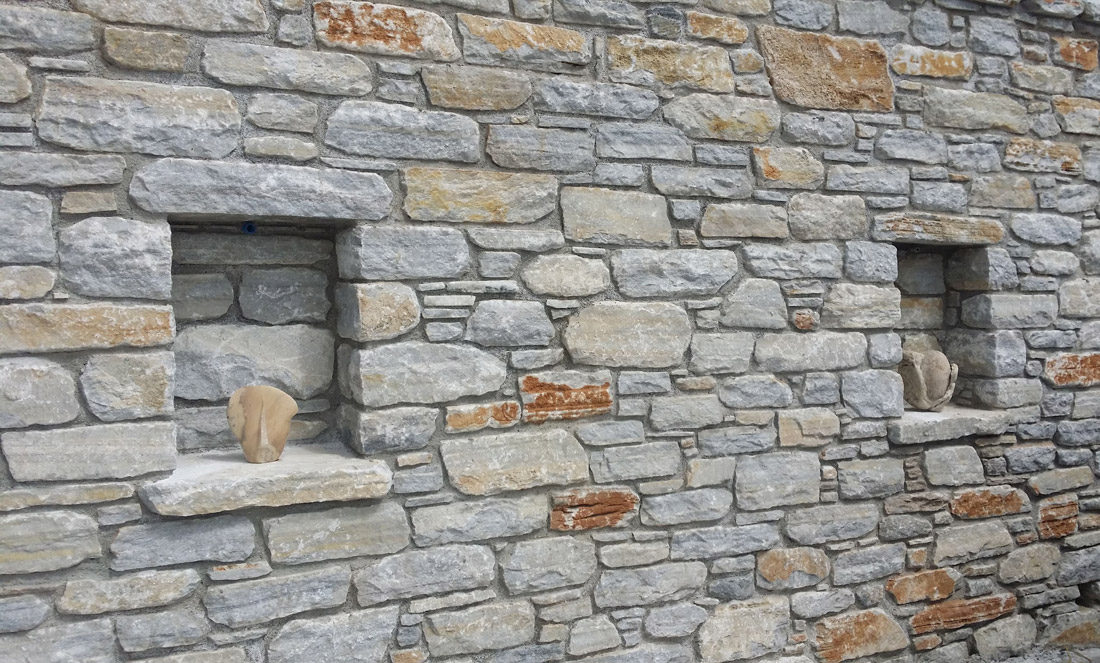 The aesthetics design, the clarity and simplicity of this edifice was a result that came out of my creative self.
ELaiolithos nature retreat has been committed to its ecological ethos from the very start and literally appears to merge with its surroundings harmoniously.
A goal that ELaiolithos not only meets but it surpasses.
It came out exactly as I had imagined it – a retreat with a sensuous feel, Attentive and Authentic just as the surrounding area.
Because mountains are honest,pure and simple, we want to emulate them. Those might be very simple values but they no longer go without saying love, time and devotion are also what I wish for the future of ELaiolithos. Anyone who comes here will come in touch with Mother Nature, his inner self and with us: in Simplicity.
Nature penetrates the ELaiolithos' rooms – tradition and modern amenities are combined, all senses are addressed and emotions are triggered! You can't help but sense the unique natural wonder of ELaiolithos.
The philosophy
A retreat up in the hinterland between valleys and mountains that is so remote from the mundane and embraces so much more. Anyone who floats up its way is opting for moments of seclusion, for distance and intimacy – with their family, with friends, with their honey. Take a deep breath, spend time to yourself, and enjoy the simplicity of things. These are values that are becoming increasingly rare in our times, out which more and more people are feeling a deep longing for. It is precisely these wishes that ELaiolithos satisfies. ELaiolithos' natural beauty and divine environment provide the best setting for this.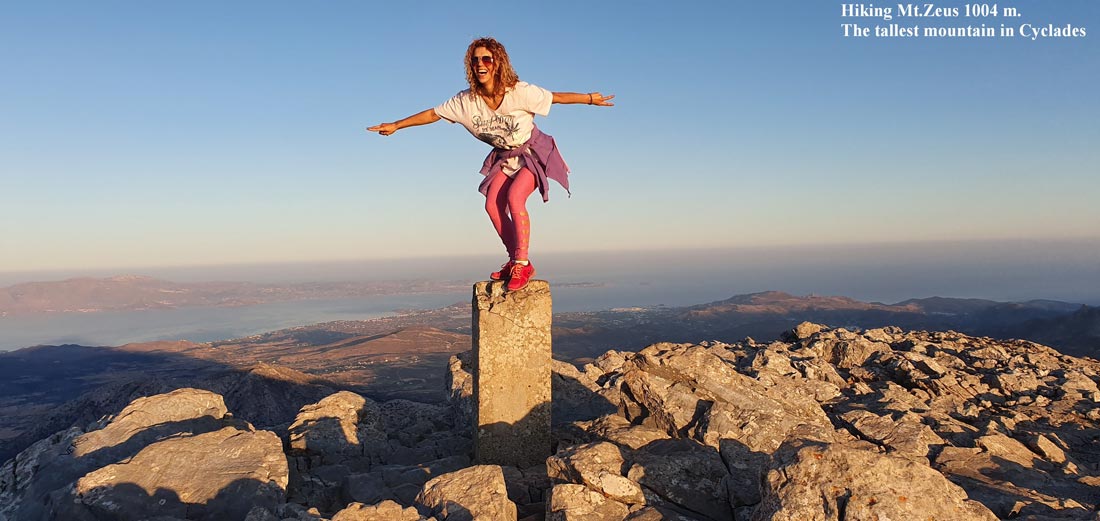 Gain new energy by mountain biking or hiking through untouched landscapes, running or going on long hikes to the most stunning spots in Naxos that are around this area most of them. My mission is to convey my love for my island to all my guests. You return home regenerated, as if after a long and very sweet dream. Nature awakens the senses to a new life. The mountains create a strong bond.   Days at ELaiolithos mean finding the time and leisure to focus your entire attention on yourself, on your loved one and your own physical and spiritual well being.
ELaiolithos has style, character and it is a reference point – an Authentic Naxian Cultural Experience. Tradition is the essential element that allows ELaiolithos to connect with people on an emotional and intellectual level.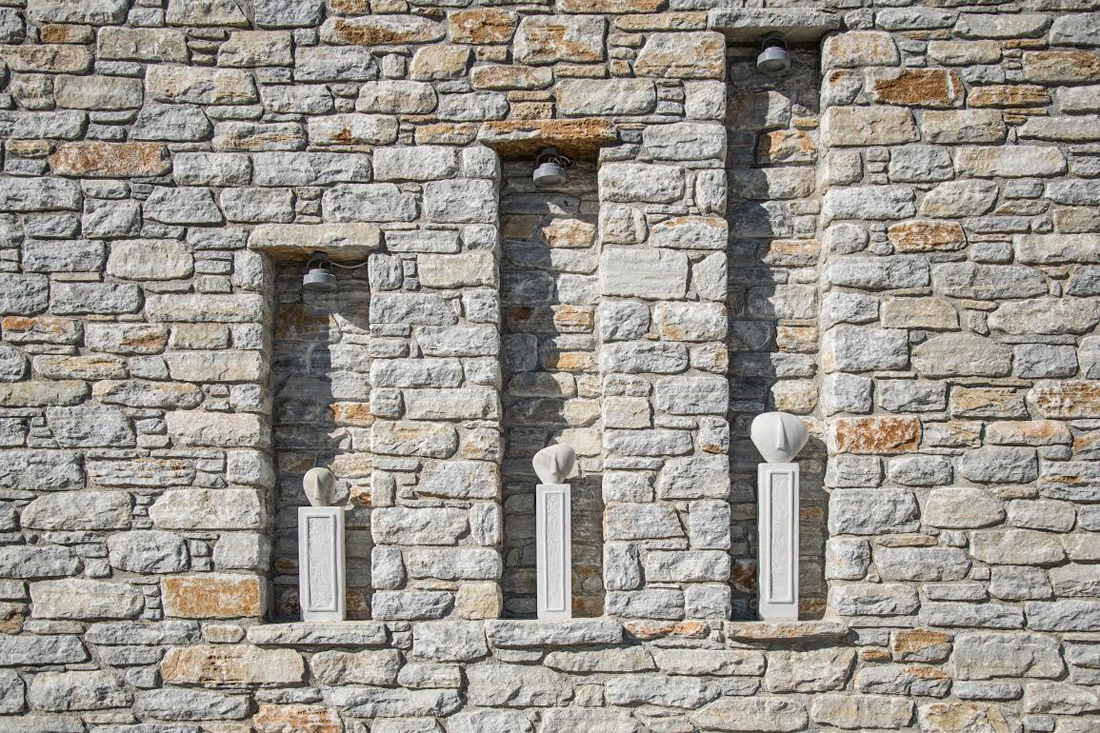 I dedicate ELaiolithos to my three wonderful children that I deeply love and I thank them for having the patience with me for having taking yet another challenge which decreases the amount of time I can spend with them.
Thanks to all my friends for sharing my happiness when starting the project of ELaiolithos and following with encouragement when it seemed too difficult to be completed.
Speaking of encouragement, I must mention my dear brother Mihali for his continuing contribution throughout the process of this project. Special thanks to him. Without his work, patience, expertise, honesty and decency, this project would not have completed. He is a great person and I can only be grateful to be his sister.
Αs a token of appreciation I want to sincerely express my gratitude and thanks to Mihail Eptaimeros from where all the plumbing supplies were taken, and Petropoulos Ioannis from whom all the construction materials were taken. The extra effort and assistance they both put in was really appreciated.
Last, I send special thanks to all the teams they have worked on the site and they were hard working, honest and prompt and completed their job with excellence. They know who they are.
I thank you all for your part in my journey……..
Choose the best time for you and….come to meet this wonderful venue where the mere presence of nature is enough to make an impact on the human psyche. ELaiolithos is a simple step in attempting to strengthen the long forgotten bond between the human soul and Mother Nature.
Wishing to all of you,
A Heart filled with Love, and as the king of Olympian gods, Zeus, said:
"A true hero is not measured by the size of his strength, but
By the strength of his Heart"
Helen Marakis