Escape into an intoxicating world of tranquility where the melodies of nightgales, swallows, blackbirds, sparrows, woodcocks, thrushes and other birds will fascinate you. ELaiolithos – a great destination for peace and nature lovers.
Stone by stone, a dream came true and a completely handmade settlement of authentic Naxian hospitality was born, where love for nature, art, history, tradition and culture make real sense.
ELaiolithos is a different type of accommodation, a hillside retreat, a refuge for those seeking beauty in nature. It is built in a prime location on a peaceful olive grove setting away from the crowds, in the picturesque center of Naxos Island, 3.5 Km from the vibrant village of Chalkio and 1.5 km from Moni village which is known as the "balcony of Naxos" because of its position and its panoramic views. ELaiolithos has four luxurious suites to cater for every need and all with superb views to the mountains including Zeus mountain (the tallest in Cyclades islands 1004 m ), Panagia Drosiani Church (the oldest Byzantine Church in Cyclades), the lush Drimalia/Traghaia valley, the sea and the fields extending as far as the eye can reach.
[no_blockquote text="ELaiolithos is a supreme getaway and an inspiration for creativity. It's a muse where the nature's purity, virtue and goodness is outstretched like a veil upon you" text_color="#808000″ title_tag="h3″ width="70″ line_height="" background_color="" border_color="#808000″ show_quote_icon="yes" quote_icon_color="#808000″ quote_icon_size=""]
The brand new suites are autonomous residences build with stone. They are exclusively designed and decorated by the owner Helen, and completely functional while offering the intimate warmth of a discreetly luxurious home. ELaiolithos is an excellent starting point for hikers, for anyone who wants to visit the enchanting villages of the Naxian hinterland and a place for those wishing to experience nature at its best while having top quality facilities and sumptuous amenities available to them.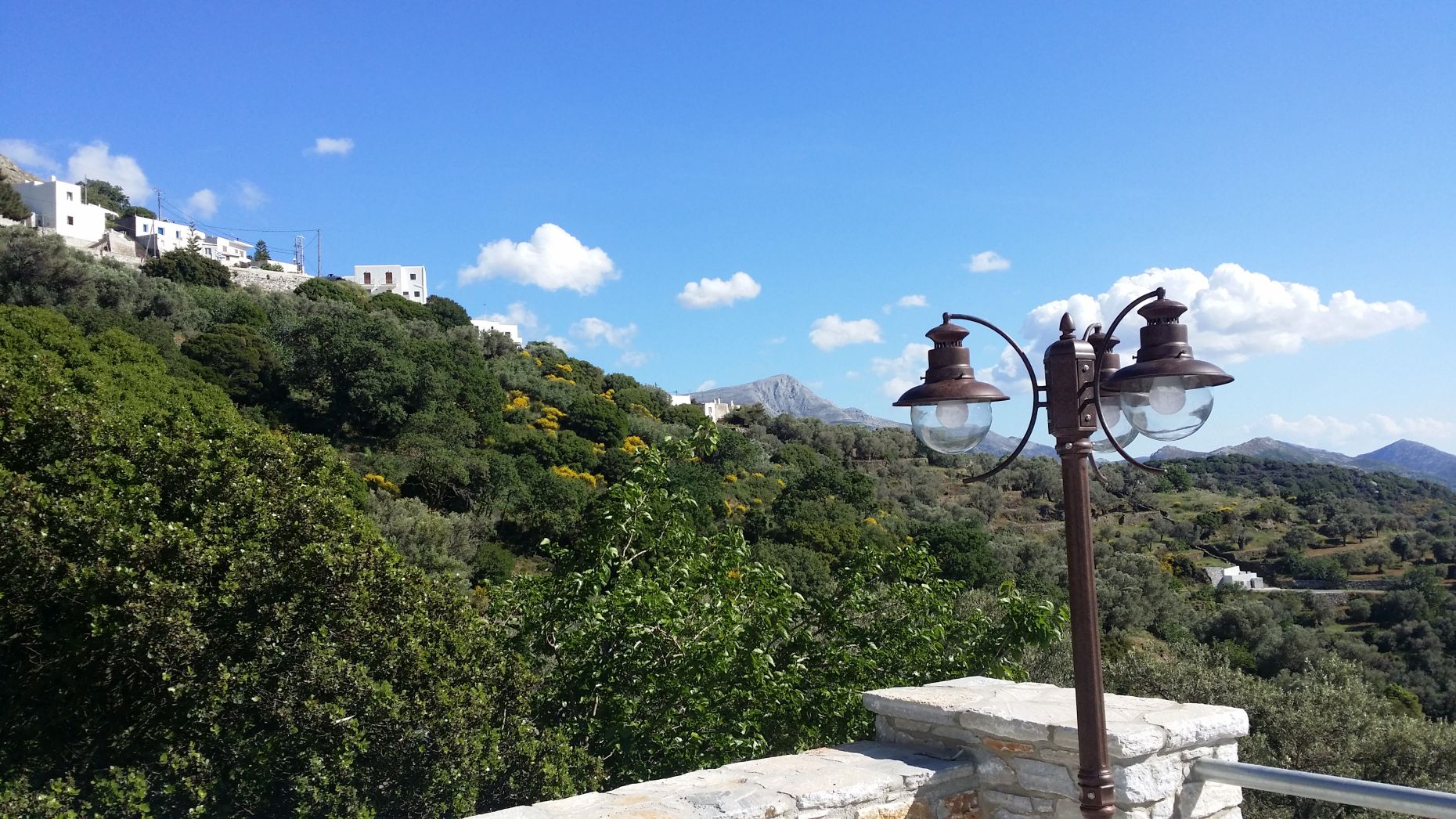 ΕLaiolithos has the added benefit of being secluded, so it is ideal for those seeking a house rental where privacy is paramount. It is a peaceful location with warm spaces and exceptional design inspired by the surrounding nature and tradition and blends beautifully with its setting. Relax in the lovely terrace, gaze the scenic views of the dense olive grove valley and the spectacular panoramic views and hear the beautiful and graceful birds' chirping sounds that are Elaiolithos' highly desirable visitors.
[no_blockquote text="An Authentic Place to Stay and Witness Incomparable Nature" text_color="#808000″ title_tag="h3″ width="70″ line_height="" background_color="" border_color="#808000″ show_quote_icon="yes" quote_icon_color="#808000″ quote_icon_size=""]
At the feet of ELaiolithos, just in front of the establishment, starts an amazing pristine ravine with dense vegetation that goes all the way down to the charming Chalkio village. This ravine is abundantly stocked with flowering and scented shrubs, olive and fruit trees, and other deciduous trees with dense undergrowth and climbing plants. It is known as the green heart of Naxos, and the only one in Cycladic islands, and impresses every visitor with its very special light, spreading peace and relaxation. The energetic purity that surrounds you and the amazing bird songs will sooth your soul.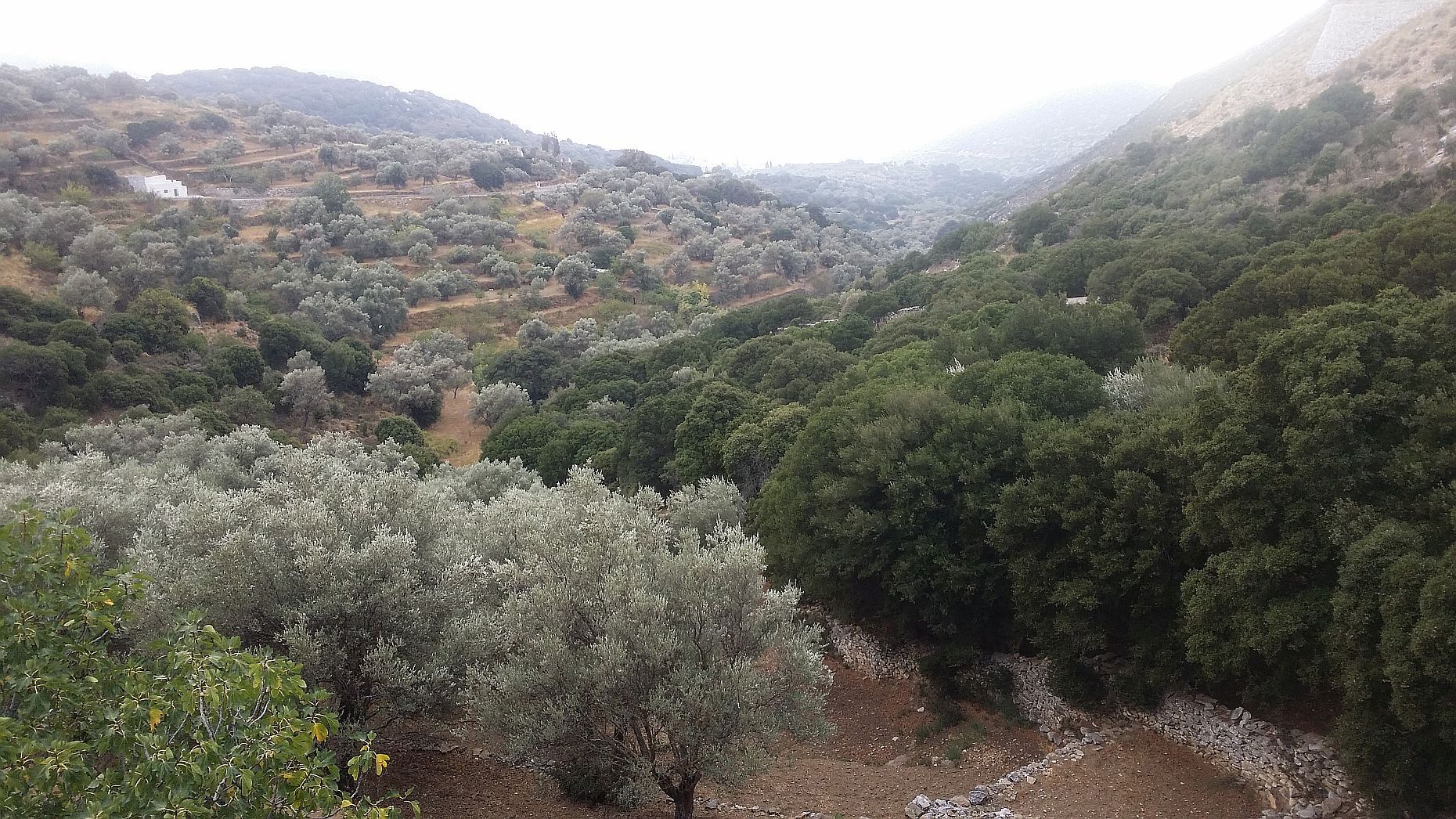 [no_blockquote text="The Joy of the Bird Singing" text_color="#808000″ title_tag="h3″ width="70″ line_height="" background_color="" border_color="#808000″ show_quote_icon="yes" quote_icon_color="#808000″ quote_icon_size=""]
A variety of birds become residents in this pristine ravine and they make your staying an amazing time. Here you enjoy the day, night and dawn chorus. Their singing fascinates our guests who appreciate the delicate tones and melodious tunes of their songs. Imagine having a glass of wine in the evening or drink your coffee in the morning when you wake up while sitting on the terrace and listening to these amazing musical pitches and rhythms. You find yourself in a natural paradise!
By mid-April, as soon as the harsh, leafless winter is over, when temperatures become warmer, huge flocks of nightgales and swallows are arriving in this huge ravine area that becomes their courtship and territory. Spring has sprung, the days are getting longer, the weather is getting warmer, and the birds are getting louder! And this will go on until September. By gazing at this splendid view, and listen to these beautiful masters of the air that show up in mass, you stay inspired and experience the essence of a hotel like no other.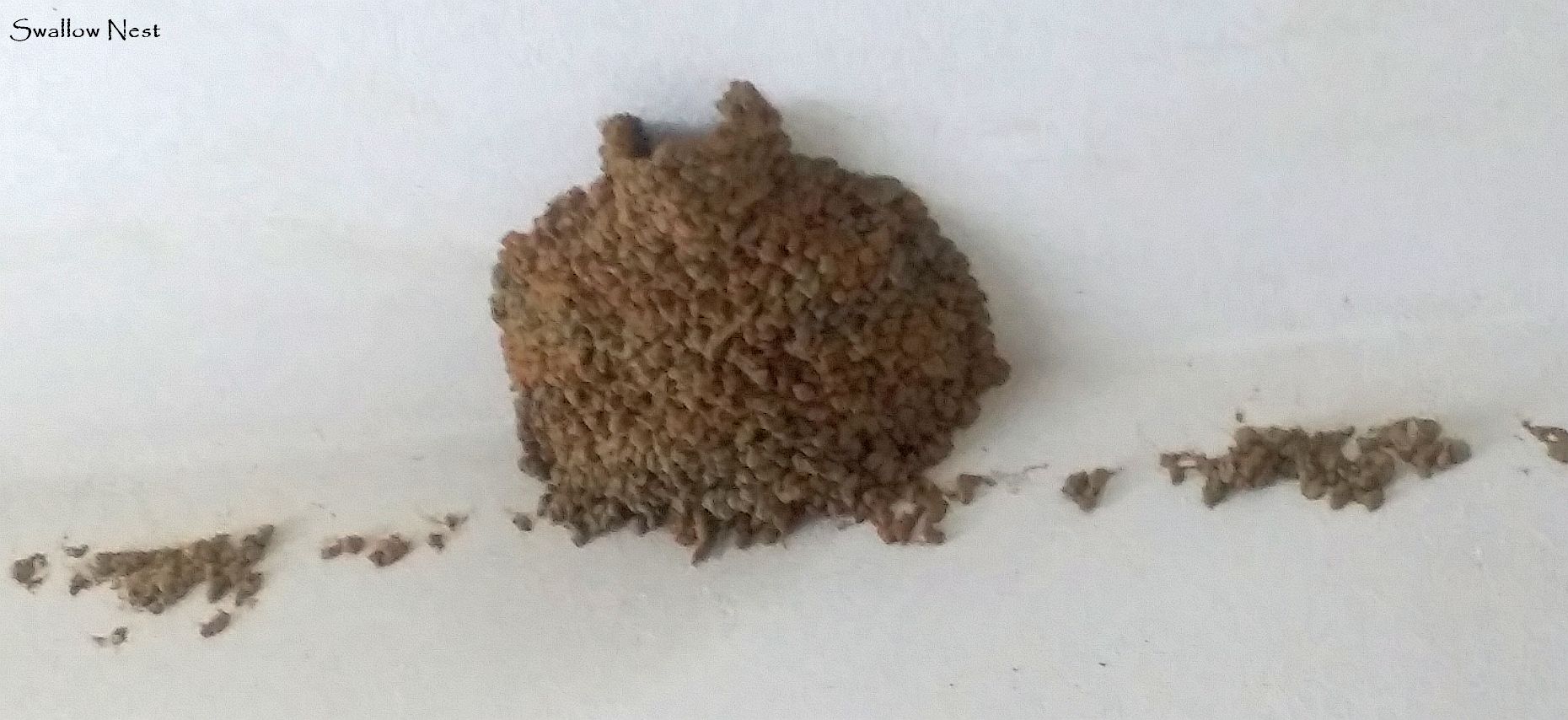 All year around you can hear also the magnificent chirping of sparrows, blackbirds, woodcocks and thrushes that would get your attention and in combination with the idyllic scenery will make you dream!
Some Facts:
The nightgale, known for singing in the night time, hence the name, though it sings during the day as well, is the embodiment of love and greatness. The nightgale is probably the most lyrical of all birds and may have 300 different love songs. Nightgales teach their offsprings to sing and so are often symbols of education and good teaching. This bird is also a symbol of beauty, immortality, and freedom from the world's troubles. Its song is loud, with an impressive range of whistles, trills and gurgles, and is particularly noticeable at night because few other birds are singing. The nightgale's song is cherished around the world and considered to be a good omen for poets, writers, and singers.
Coleridge and Wordsworth saw the nightingale as an instance of natural poetic creation: the nightgale became a voice of nature. John Keats' "Ode to a Nightingale" pictures the nightgale as an idealized poet who has achieved the poetry that Keats longs to write.
The sparrow is a symbol of rebirth, resurrection, and the mother goddess. Sparrows were associated by the ancient Greeks with Aphrodite, the goddess of love, due to their perceived lust-fullness, an association echoed by later writers such as Chaucer and Shakespeare. Jesus's use of "sparrows" as an example of divine providence in the Gospel of Matthew (234) also inspired later references, such as that in Shakespeare's Hamlet(231)and the Gospel hymn His Eye Is on the Sparrow.
The thrush's song is distinctive, airy and flutelike and much admired, being penetrating and musical. The hidden power of a thrush is that it brings new thoughts, new ideas, and newness of life. The thrush has been depicted in the movie, The Hobbit, described as pitch black with yellow spots on its chest.
The swallow represents love, care and affection towards family and friends. This bird also represents freedom and hope, good luck, everlasting love and loyalty, related to the fact that swallows mate for life. Six swallows were the first lovely visitors of ELaiolithos, where they arrived in spring of 2017 and built 3 nests. We post some pictures of their babies and their nests.
The blackbird's song is a melodious and distinctive low-pitched fluted warble voice. Blackbirds are among the most beautiful summer birds with some of the sweetest songs, mellow songs that send a shiver through the body. Aristophanes' Birds and Callimachus both evoke the bird's song as a form of poetry.
[no_blockquote text=""Wonder is the beginning of wisdom." ~ Socrates" text_color="#808000″ title_tag="h3″ width="70″ line_height="" background_color="" border_color="#808000″ show_quote_icon="yes" quote_icon_color="#808000″ quote_icon_size=""]
ELaiolithos is an ideal destination for writers, poets, authors, singers, musicians, artists, photographer lovers, birdwatchers and anyone who loves and appreciates nature and its graceful beauty.
Your stay in ELaiolithos will reward you. Here simply be and appreciate the diversity of avian life you see and hear. Cheer its solitude with sweet sounds and be entranced by the birds' melodies. Listen to their sounds that will offer you relaxation, read your book immersed in this serene environment, have a peaceful sleeping, do yoga or meditation and go into yourself and see how deep the place is from which the life flows; be in touch with its source. ELaiolithos and its enchanting surroundings emit a feeling of peace, comfort and tranquility that will take hold of you….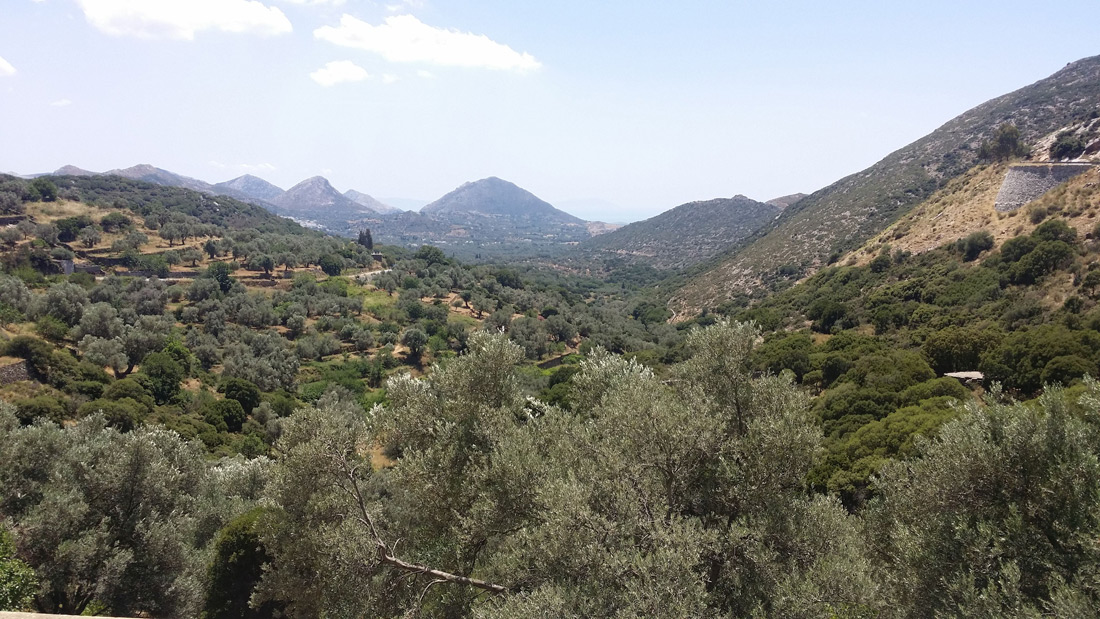 At an altitude of 500 meters:
Lose yourself in the wonder of nature with so many different bird species and their melodies.
Experience spectacular views of the lush green valley
Witness majestic refreshing sight of sunrise and sunset
Enjoy of being in the lap of nature
The best walking natural trails in Naxos are around ELaiolithos. You can go down in the ravine to explore, walk through groves of olive trees, and visit ancient ruins and monuments on your way. We ensure you that this would be a therapeutic long relaxing and pleasant walk through undulating narrow walkways in pristine areas with unique views, and you would love the smell of nature.
ELaiolithos – A Haven of Leisure
ELaiolithos is like a sanctuary, a sacred space where you feel safe, where you feel free, it is where people can allow themselves to trust and be guided into a truly unforgettable experience.
If ever you need a place to unwind, to enjoy friendship and fellowship, to recapture that unique and much needed sense of peace and harmony, and to experience authentic Naxian hospitality, you have come to the right place… because ELaiolithos embodies the very essence of its own destination.
A Note by the owner, Helen
"I feel blessed to be able to do what I love and be able to share my passion with others. My love for my village and its surroundings resulted in an accommodation that integrates everything in my life and I offer it to the world to visit and experience. For me, ELaiolithos is like a treasure chest of amazing gifts and wonder that is just waiting to be opened and all to be revealed. When you are willing to see yourself that way you are allowing life to unfold through you in wonderful ways. Because what happen today will become the memories you hold onto forever."
Arrive and enjoy the vacation!
Article written by Copyright © Helen Marakis . All rights reserved