Melanes village is one of the oldest settlements in the southeast side of Naxos, at an altitude of just 63 m. It's famous for the 2 Kouros statues, 6th century BC, the Temple of the Sources, the Kalamitsia Palace, and the ancient aqueduct which transported water from Kinidharos to Naxos town is passing near by the Flerio area. Melanes village is an interesting village, its surrounding area is of great historic importance due to the great importance of its antiquities, and if you like history, you would love your visit here!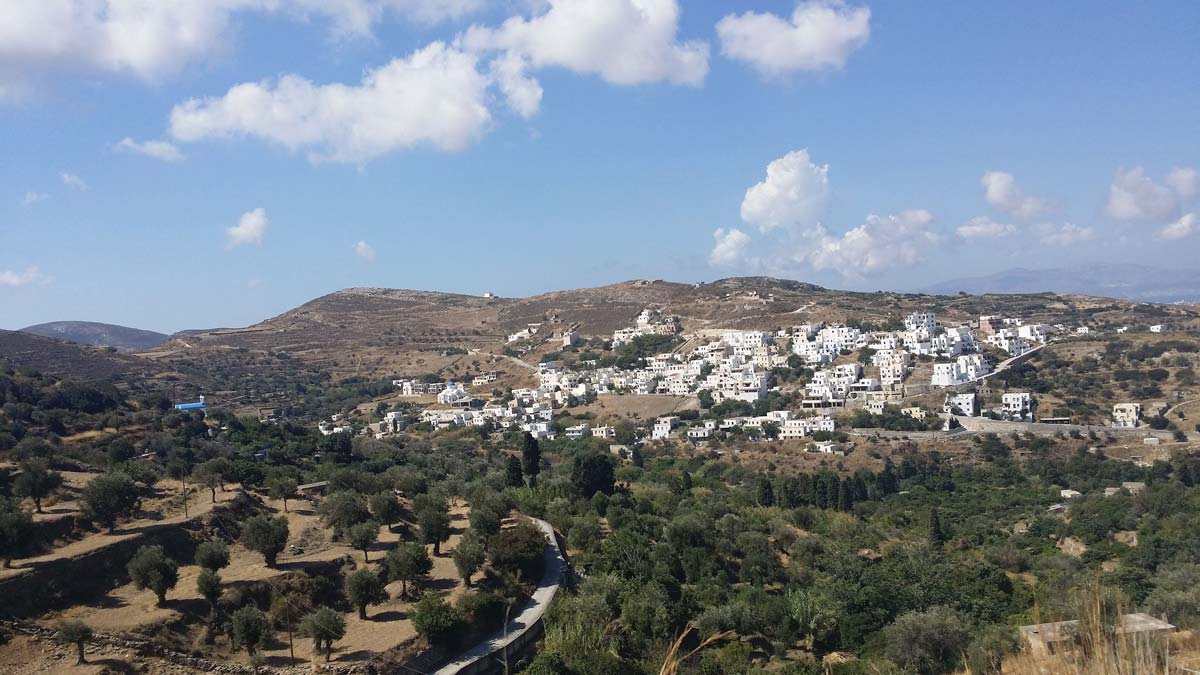 According to the mythology, The 2 sons of god Apollo, Otos and Ephialtes, because they were giants in size, they showed arrogance to Zeus, and he punished them by killing both of them at once. The locals of the village were crying so much, till their tears became black and the village was named like that Melanes (like the black color). Others state that because the soil of the village is dark color, similar to black, the village was named after its soil. The area offers several hiking trails, through ruins, Venetian towers, mansion homes, and lush scenery, worth the walking.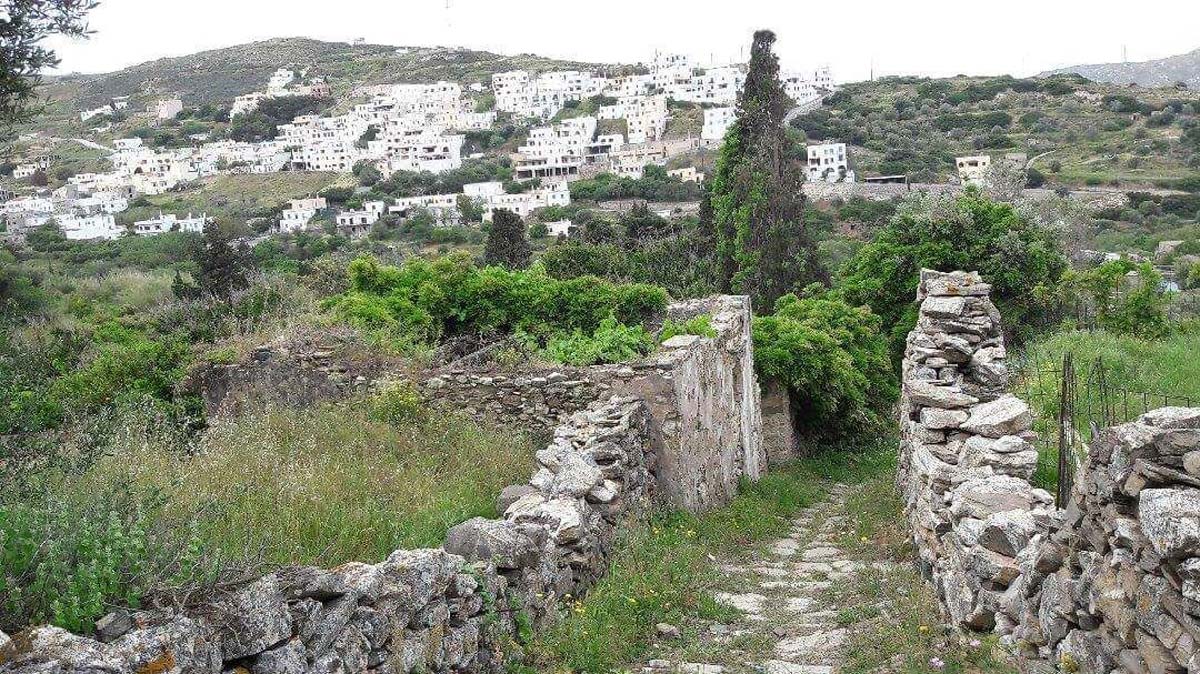 Standing on a hillside above a valley and facing Kourounochori village, Melanes village offers splendid views to the visitors. Among lush vegetation, fruit trees, citrus trees, and olive trees, the village is close to many archaelogical findings. The 2 Kouros statues of 6.5 meters length, dated back to 570 BC are located in Flerio, are lying on the floor among olive trees, and said to depict god Dionysus. When they tried to transport the male Kouros, his leg broke, statue was never finished, and since then it's lying on the floor.
Melanes village has 450 permanent residents, they are livestock farmers, stone masons, construction builders, and farmers, and musicians. The village has 2 tavernas with local delicacies, 2 cafes, and a market.
Once in the area, it's an excellent opportunity to visit the Jesuits' summer resort at Kalamitsia.
The parish church of the village celebrates its name on June 29th,, "Agii Apostoloi" (dedicated to the Holy Apostles) and festivities take place for 3 straight days with food, traditional live music, lots of dancing and a lot of wine!
Melanes village is 9 km. from Naxos town, Chora, a 15 minute drive, on the road to Kinidaros village