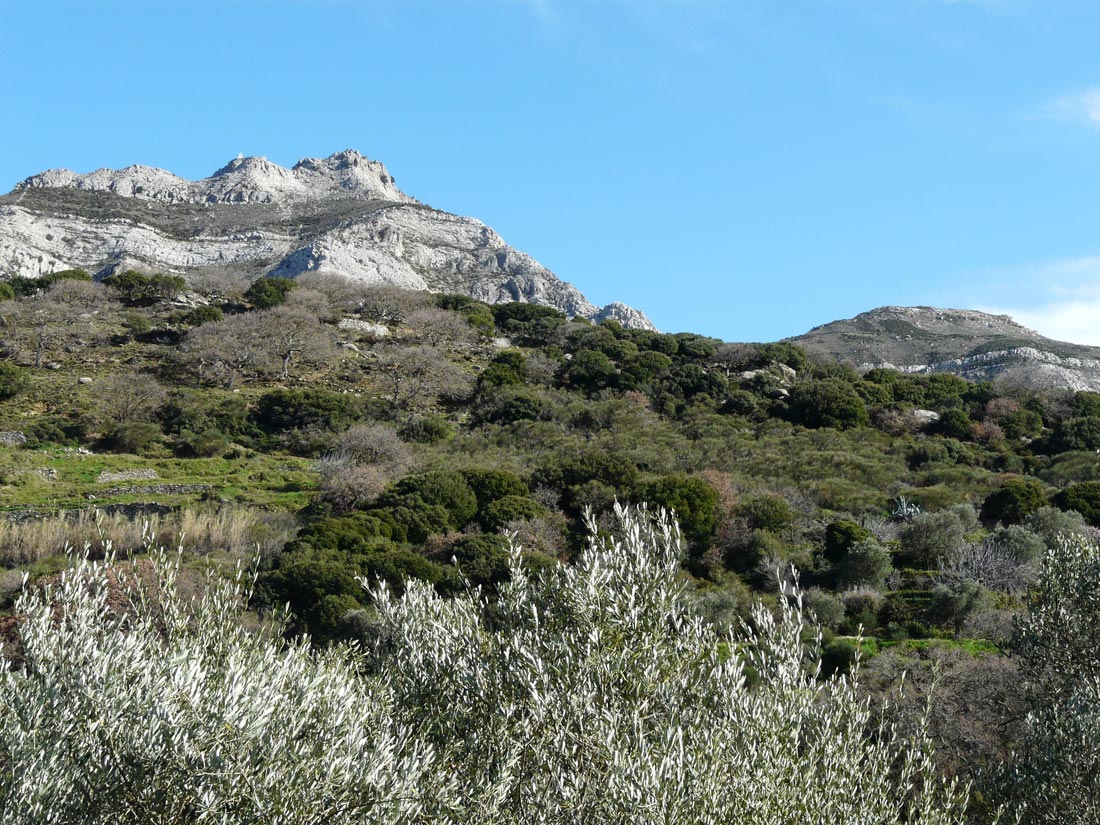 FANARI SUITE AND ITS STORY
Fanari: Vacation on Naxos, Cyclades, Greece
This suite was named after Mount Fanari that towers over it in the east along with the village of Moni. Moni is a village with great tradition in the craft of loom weaving and stone quarry.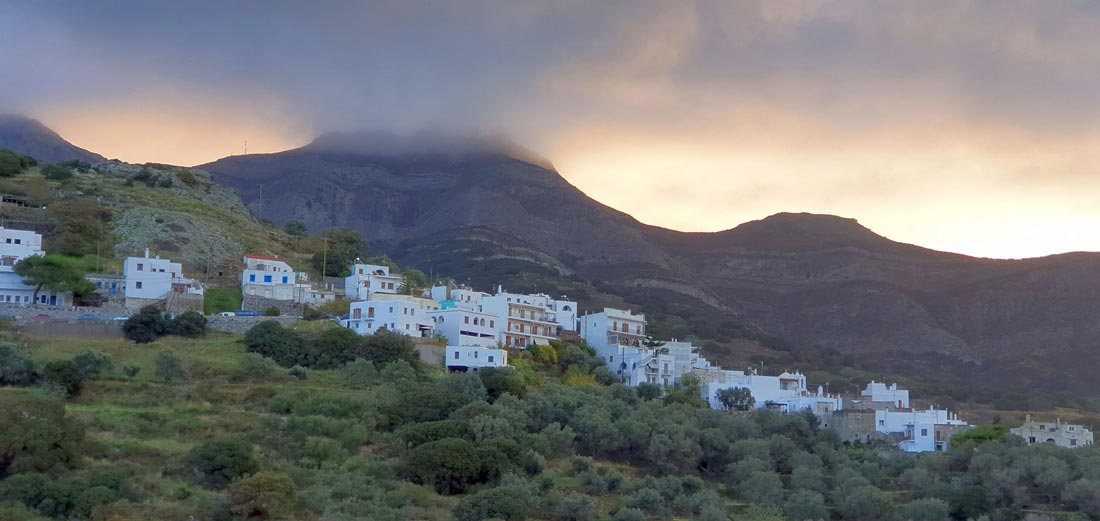 Fanari (903 m) rises between two high mountains of both Naxos and the Cyclades, Mount Zas (1004 m) in the south and Mount Koronos (992 m) in the north. While Zas (Zeus) and Koronos are big and jagged, Fanari is smooth and jolly. It is surrounded by the picturesque villages of Apeirathos in the east, Kaloxilos in the west and Moni in the northwest. These villages have been lying on the slopes of Fanari since the Middle Ages and piracy times. Their active and creative inhabitants raised their animals here, cultivated their land, carved their rocks, sang and danced to traditional bagpipe music, fell in love and passionately savored life.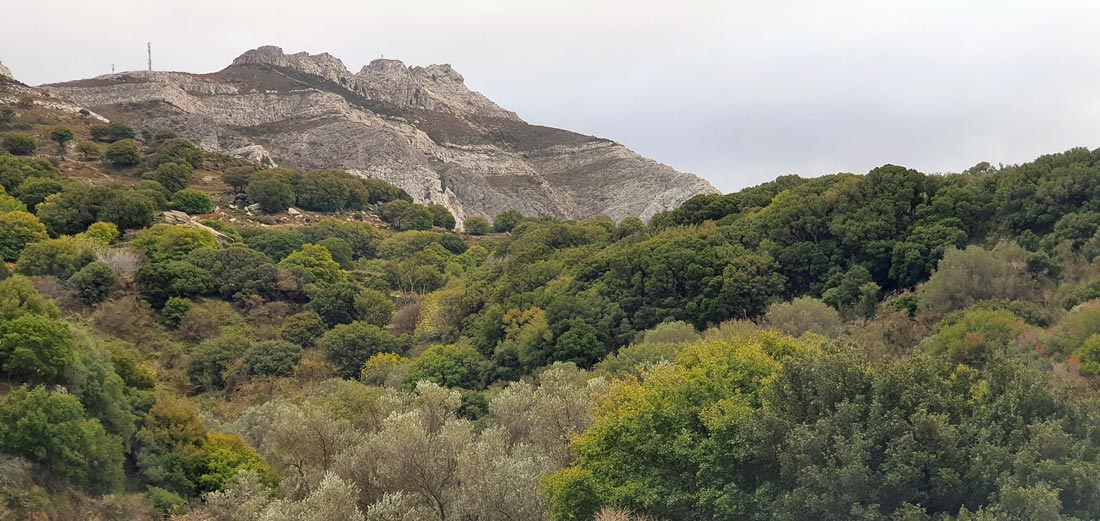 Up until the late 1700s, among forests, lush gullies and bubbling streams, the place was home to deer, roe deer and other animal species, beautiful birds, rare swarms of bees and colorful butterflies, vineyards, olive groves, fig trees, almond trees, orange trees, apple trees, pear trees and sour cherry trees.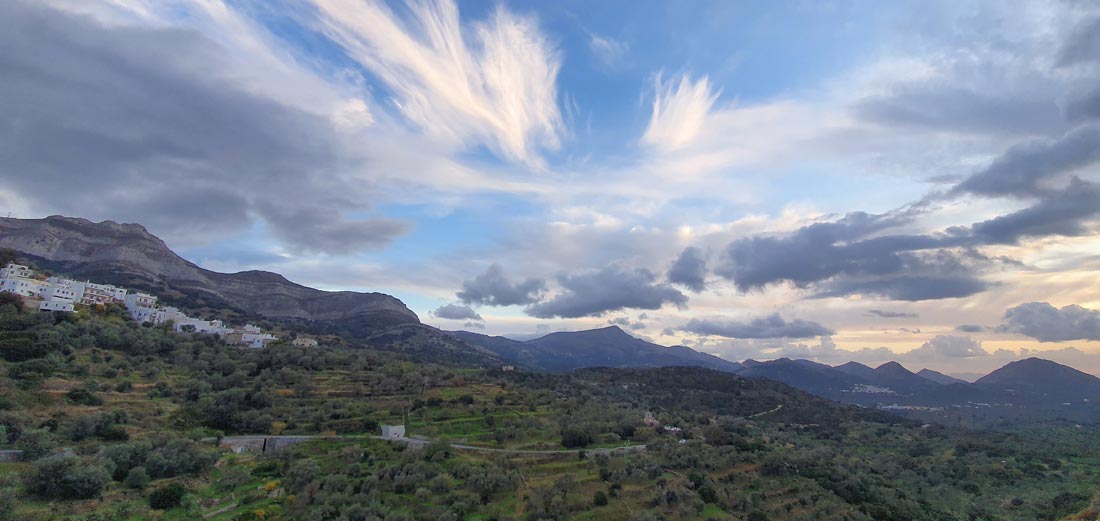 Numerous little Byzantine and Post-Byzantine churches were built in the region, the most prominent one being Panagia Fanariotissa, the church of Virgin Mary in Fanari. Today, these churches still exist, and they're of central attraction to our visitors. Hiking Mount Fanari has really incredibly scenic views  and amazing vistas. Your base and starting point from ELaiolithos, the path takes you through Moni village, continues through forests, streams and majestic hillsides, then you climb mountain Fanari and you end up in the picturesque village of Apeirathos, one of the most famous villages of Naxos. Admire what is unfolding in front of you: This area is quite unique from a geographical viewpoint.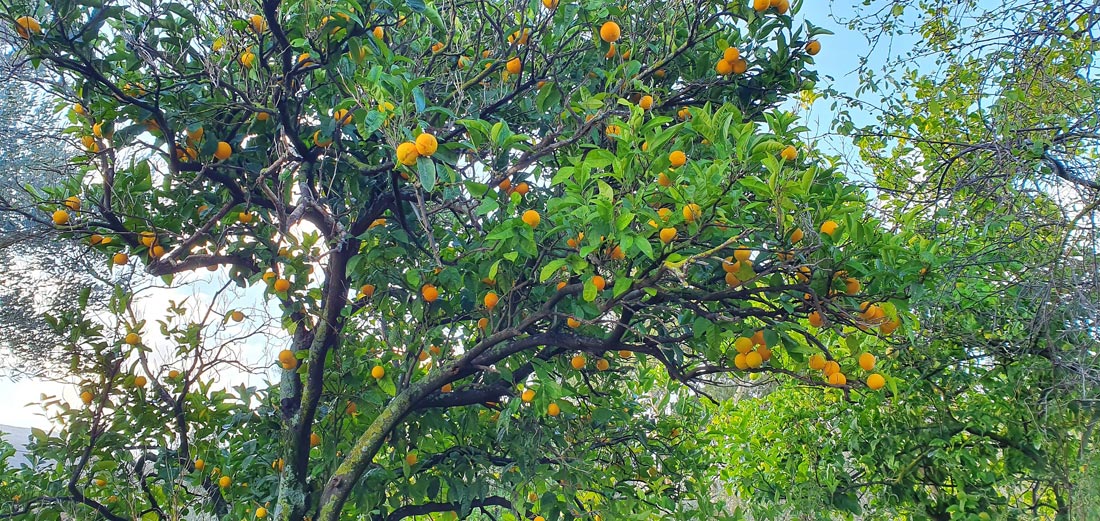 The whole region of Moni village is amongst the most fertile area in Naxos island today, full of vegetation and water springs. ELaiolithos' fresh spring water comes from Mountain Fanari above Moni village. This is our source of fresh tap water.
Fanari can guide you to ELaiolithos like a lighthouse, it can inspire you and its view can bring the artist, poet or creator out of you.
 ~ Article written by Helen Marakis