Apeiranthos village is the 2nd famous and popular village of Naxos, called the marble village, untouched by time, it's a very important part of Naxos' cultural heritage, and a unique Cycladic village. At 600 m above sea level, it possess an exquisite architectural building form that has remained intact since the Venetian years, and has different customs, traditions, and linguistic idiom with the rest of Naxos' inhabitants. Yes, Apeiranthos' people dialect is completely different from the rest of Naxos, dating centuries back. The locals are being very proud of their tradition and refuse to give it up even in our days.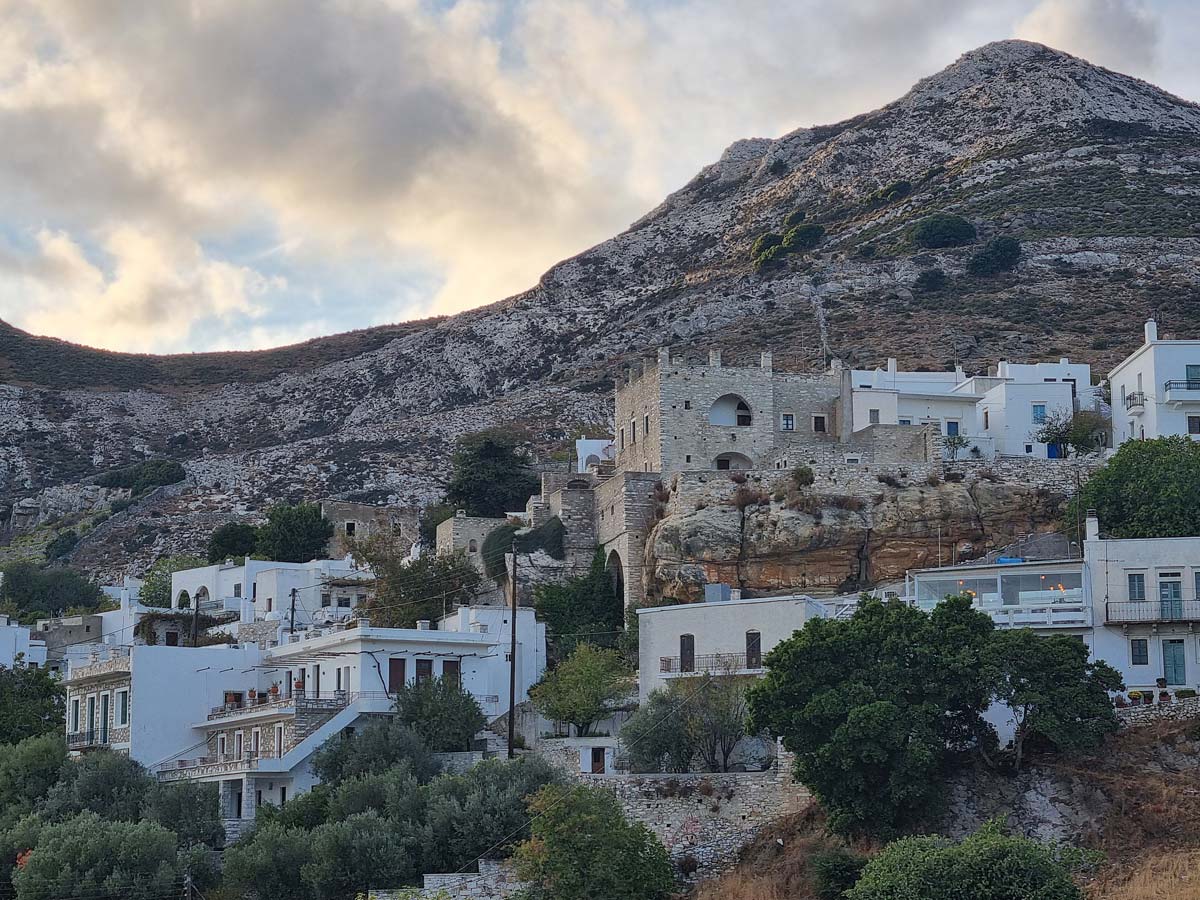 Its inhabitants are a mix of people from Crete and Asia Minor, Cretans had moved here back in the 9th century. Apiranthos village looks like a colony of Cretans. The dialect is the same, their customs and their looks also similar. Nowdays, arts, crafts and livestock are the main occupation of the locals. Apeiranthos is the village that versify! Everyone admires the amazing talent of the faculty of men and women "to speak" with verses!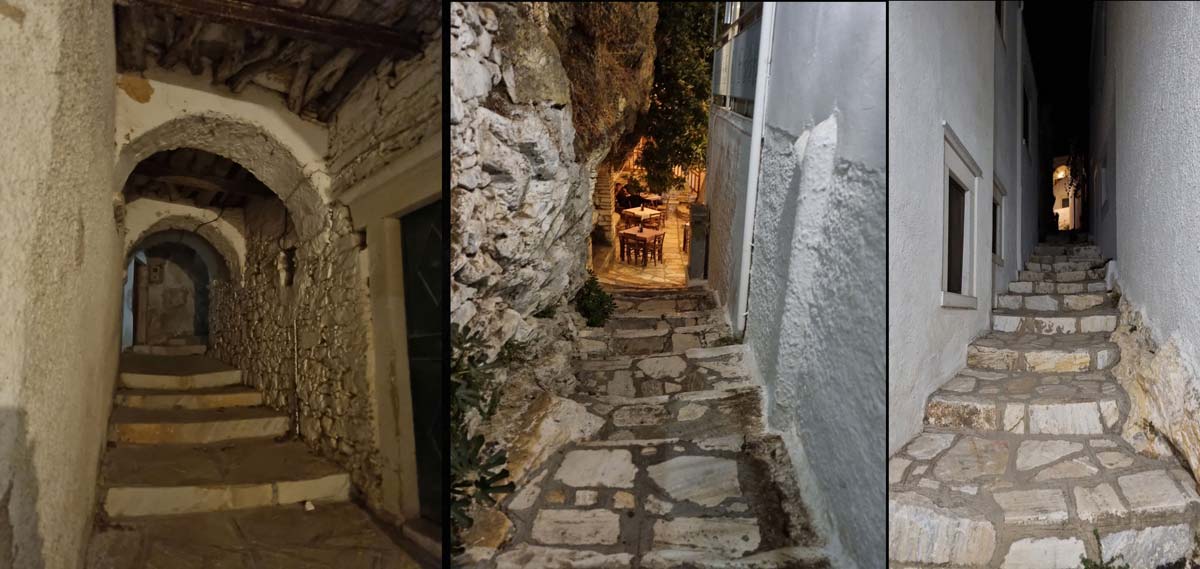 Apeiranthos village offers magnificent views over Mt Zeus, a raw beauty of narrow stone alleys with arches, old architecture of stone built houses, peculiar architectural details,  beautiful windows and doors embellished with traditional handmade needle or loom woven curtains, along with many cultural sites such as textile workshops, archeological, geological, and folklore museums, a gallery with paintings, ceramic shops and exhibitions, photographs, and libraries.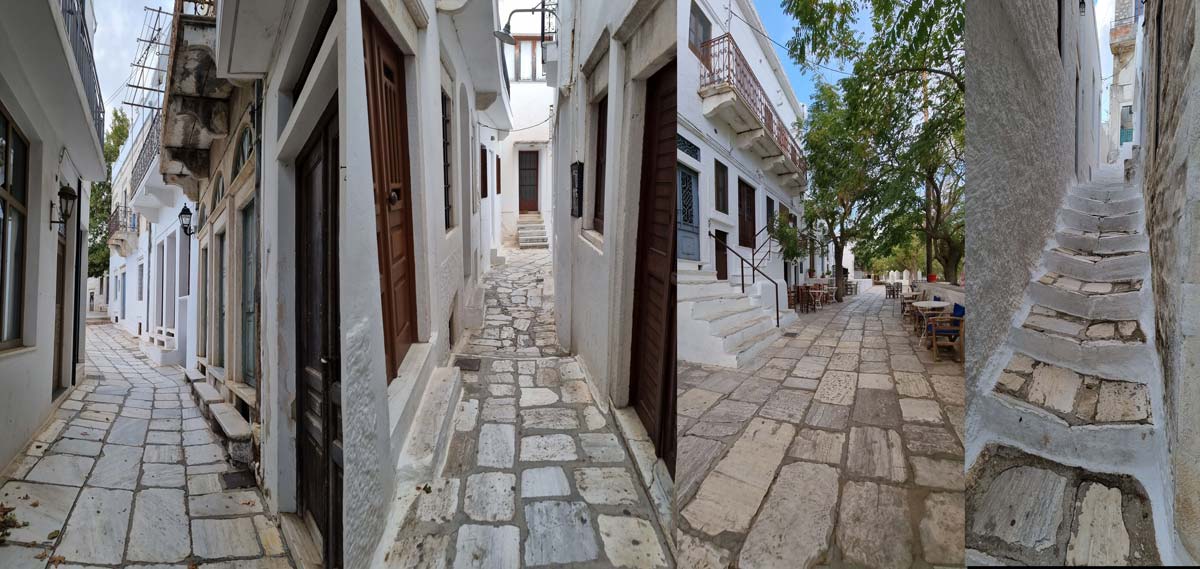 It's a place were arts and politics have flourished, the village has the largest library in the Cyclades, the Nikos Glezos library. Apeiranthos is also the birthplace of Manolis Glezos, the Greek left-wing politician, journalist, author, and folk hero, best known for his participation in the World War II resistance.  He is best remembered for taking down the Flag of German Nazi from the Acropolis during the Axis occupation of Greece, along with Lakis Santas.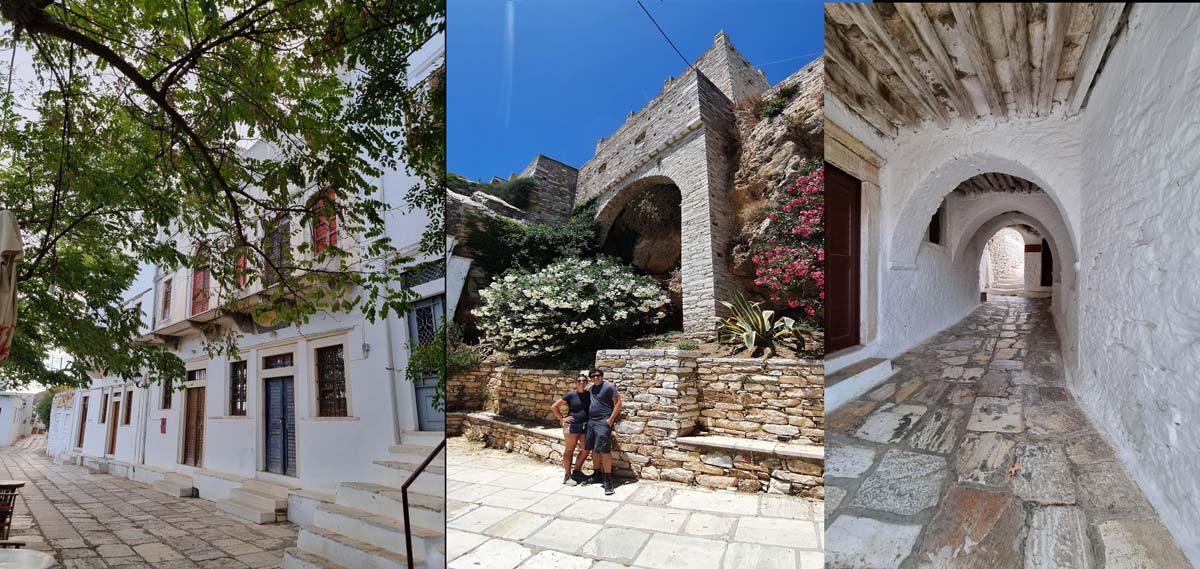 Apeiranthos has an archaeological museum with over 2,000 exhibits, a Museum of Natural History, a folklore museum, the Museum of Children's Culture of the Aegean, and also a Workshop-Exhibition of handloom woven textiles. A building that every one stops to take pictures is the imposing Tower of Zevgoli, a 17th century tower, built on a rock at the entrance of the village. The tower seems like hanging in the air.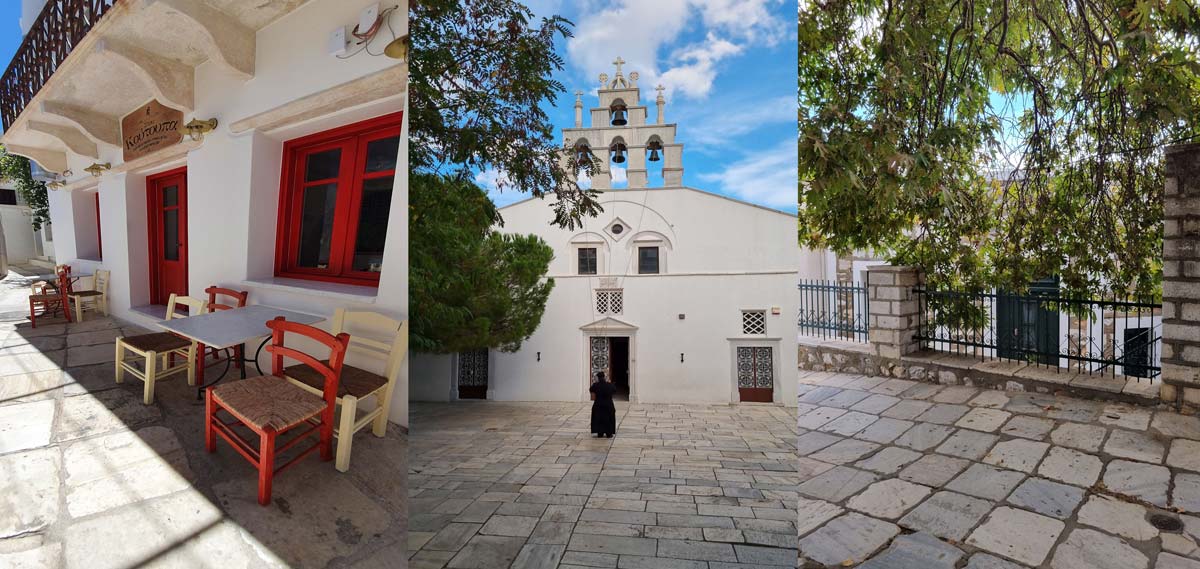 Enjoy a walk of a smooth 1 Km path from Apiranthos and see the Church of Agia Kyriaki, dating from the period of Iconoclasm (9th century). Saint Kiriaki famous for the eminent abstract representations of birds with ribbons in the neck, is a unique monument in Balkans worth a visit.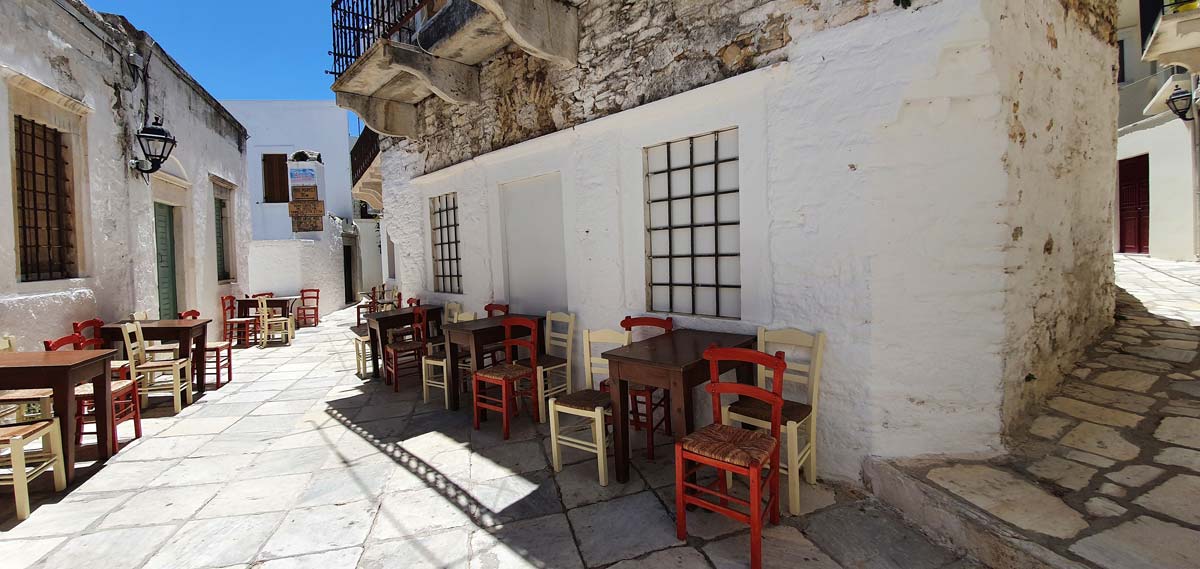 Apiranthos village has many picturesque taverns with meat specialties, and lovely cafes where you can try the homemade local spoon sweets.Apeiranthos village has about 1000 residents today, and it's 28 Km (18 miles) from Naxos town