One of the most visited Naxos sightseeingis the Kouros in Apollonas, the 11 m (35 ft) giant statue, 6th century BC. Until the 1930s it was believed that this statue was created to pay homage to god Apollo, but then archaeologists noticed its beard and realized the figure was actually Dionysus. Found abandoned on a hillside just above the northern beach of Apollonas from which the village took its name. There're also here two ancient marble quarries.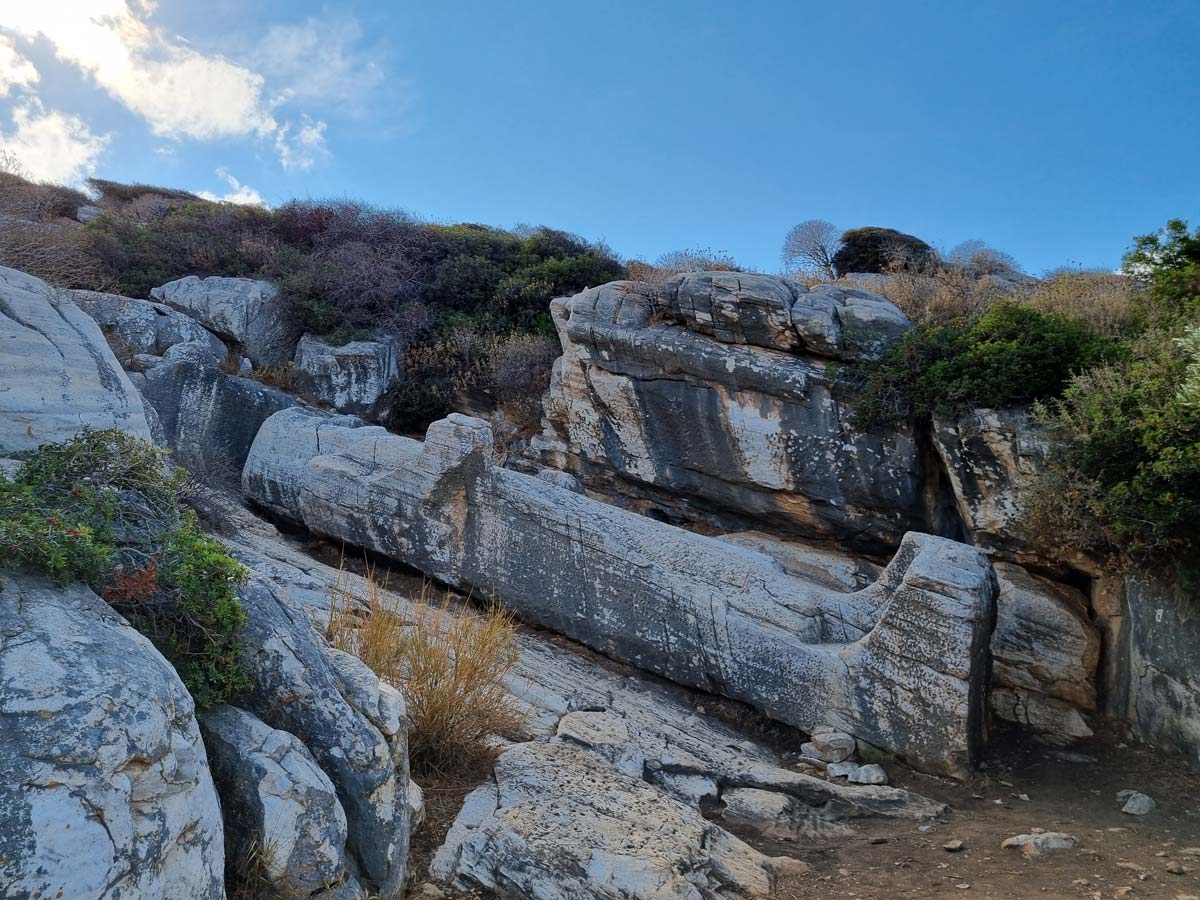 Kouros is a famous giant landmark,a fascinating history treasure lying just a few meters from the side of the main road. This enormous, unfinished depiction of the god of wine Dionysus weighs more than 88 tons. A few stairs up from the road, witness the size of this colossal statue; it really makes you wonder seriously on how people made this huge marble piece, and how they were intended to erect it. You can easily make out the shape of the body, head, beard, and ears. Also, from up here you will be rewarded with dazzling views of the town below, the bay, and the Aegean Sea.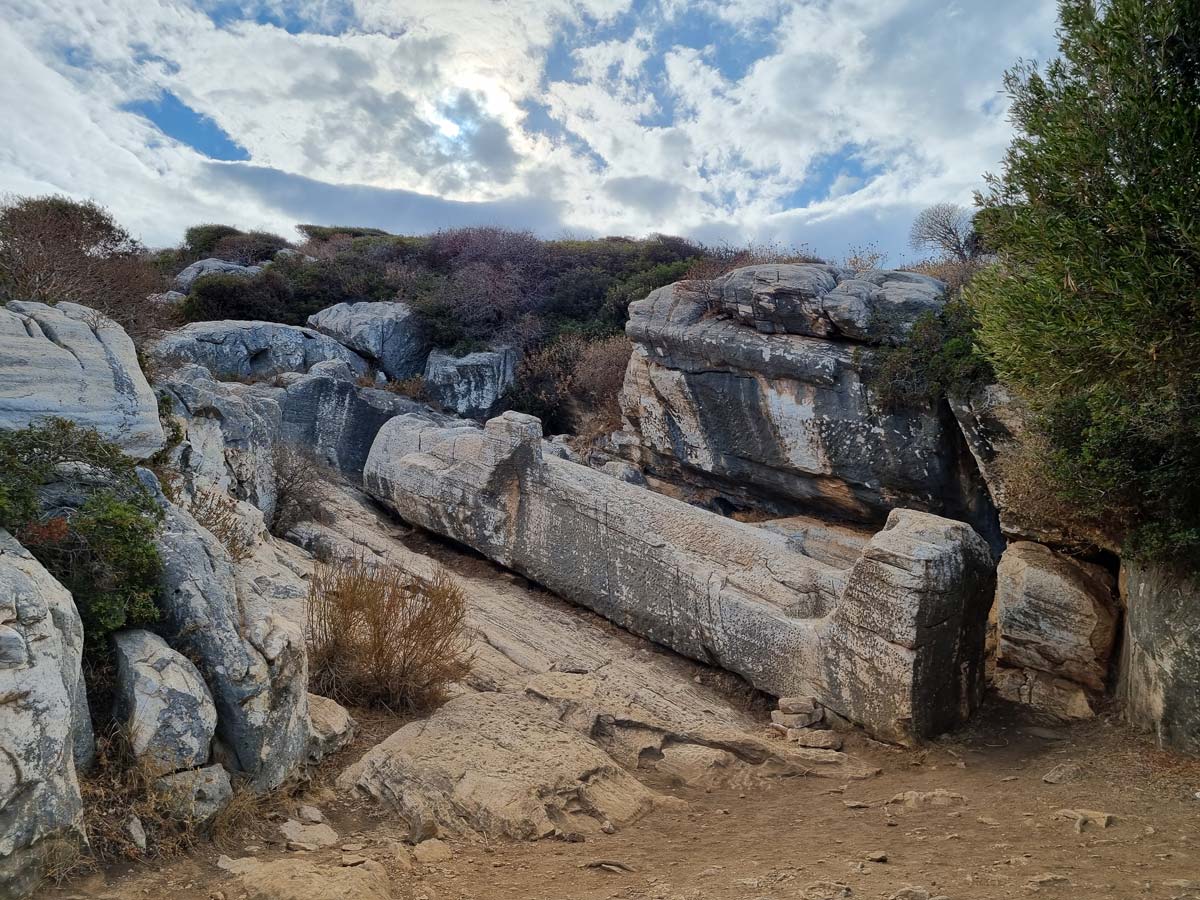 Kouros is 16 Km distance from ELaiolithos on a well worth drive to North on an asphalt road, or 38 Km from the capital/port, and more than 1+ hour drive with many turns, through Galini and Eggares villages, to the Apolonas area.