Another interesting Naxos sightseeing is in Melanes in Flerio location where two archaic unfinished colossal marble statues of a young man named Kouros exist. Near the village of Flerio, you can see the called "Kouros of Flerio", and another one the "Kouros of Faragi". Since ancient times this location was and is still operating as a marble quarry on the slope of the hill nearby.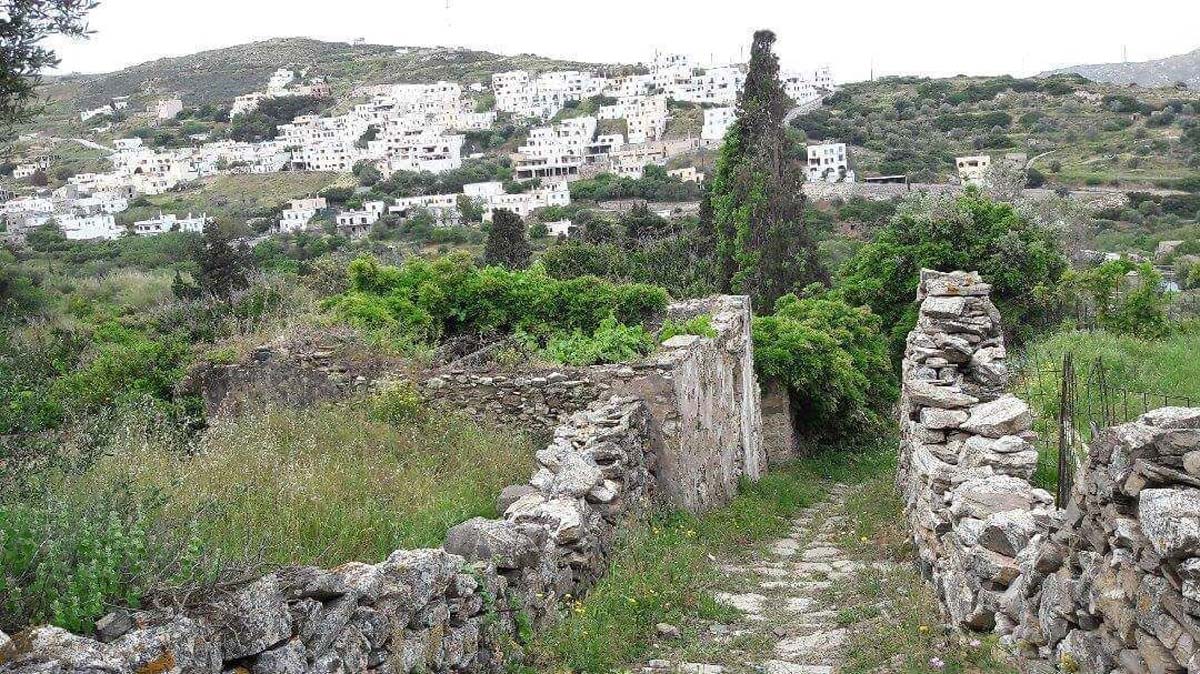 The Kouros of Flerio is 4.7 meters long statue made of pure white Naxian marble.
A second, similar Kouros is located in a quarry near Melanes. Each Kouros weighs between 5 and 7 tonnes. The Kouroi are depictions of naked male youths with their arms at their sides. Kouroi were created during the Archaic period during the 7th and 6th centuries BC.
There is an amazing hiking trail from Melanes village to Flerio, Kourounochori and Miloi!
History lovers will love Melanes Kouros Naxos sightseeing.