This is really an unmissable Naxos sightseeing if you are in Naxos!!! ELaiolithos' rooms and terrace are facing this fascinating Byzantine Church, 300 meters down the road, a 5 minute walk. This is a unique hidden treasure Naxos sightseeing with a strongly mystical atmosphere – a real beauty in itself.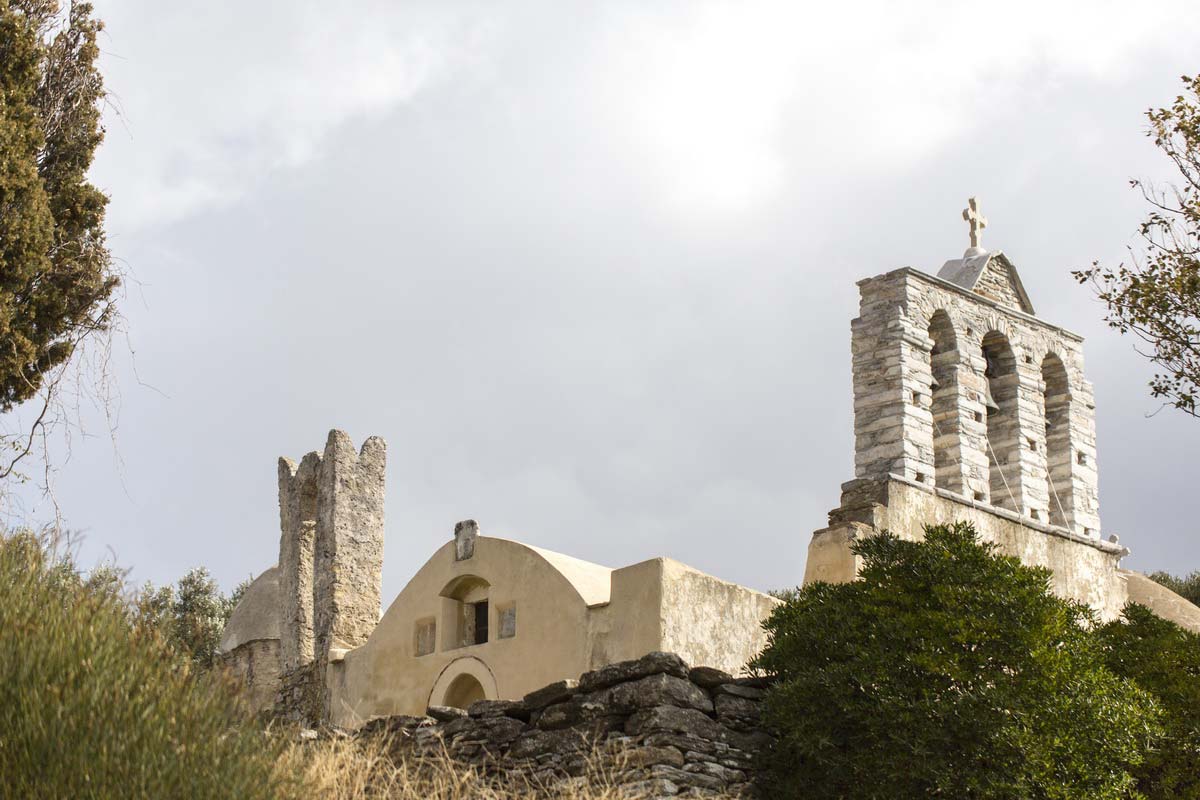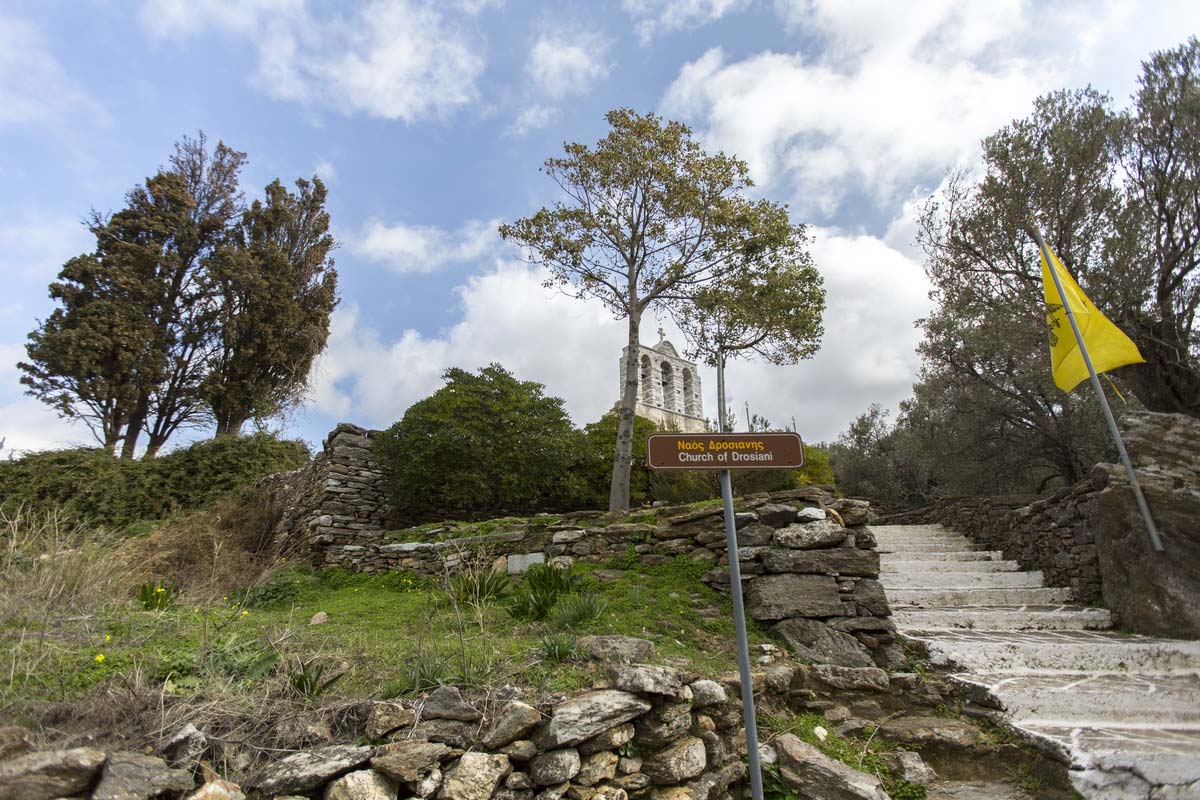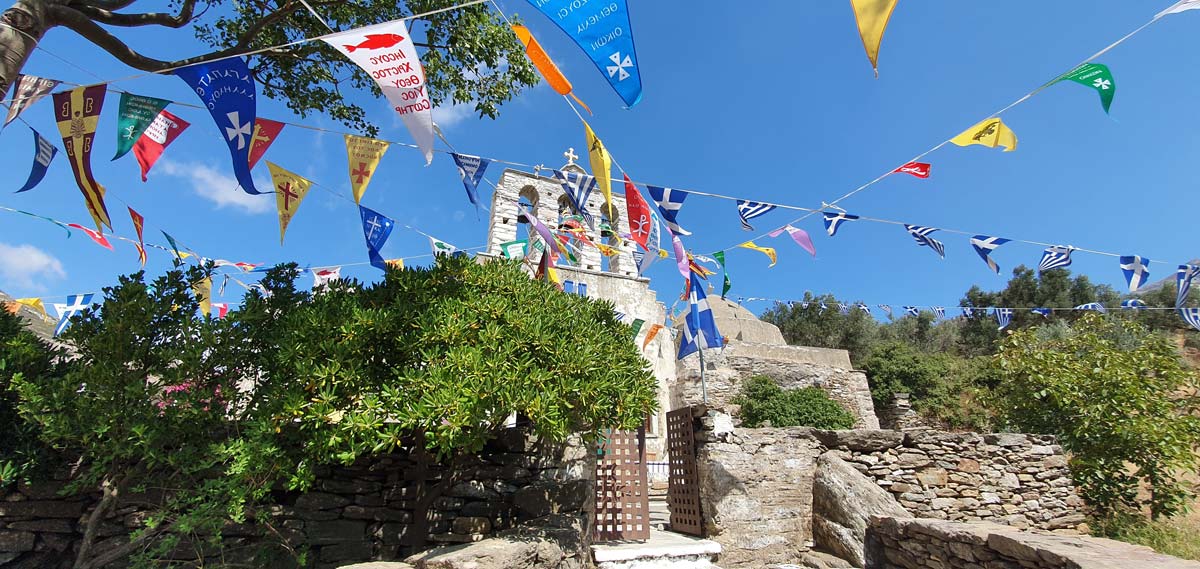 Panagia Drosiani. meaning Dewy Virgin, stands amongst olive trees and against the clear blue sky. Historically is significant because of its rare paintings, its architecture and artistic interior. It is single-aisled, three-winged with a dome, and three single aisled chapels with domes attached to the north wall.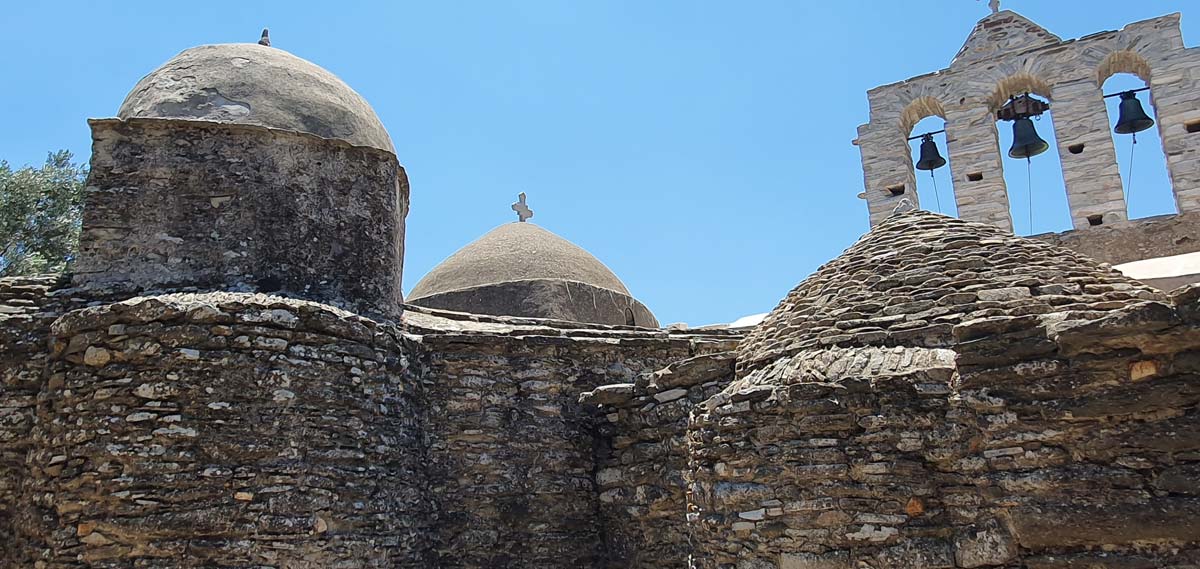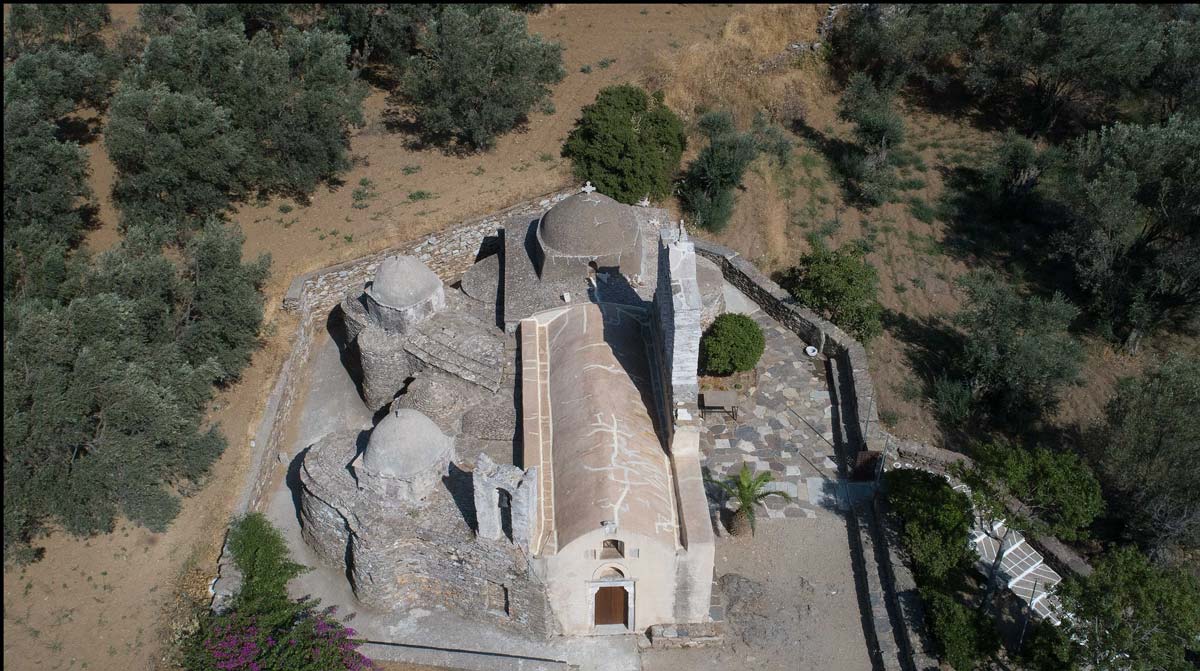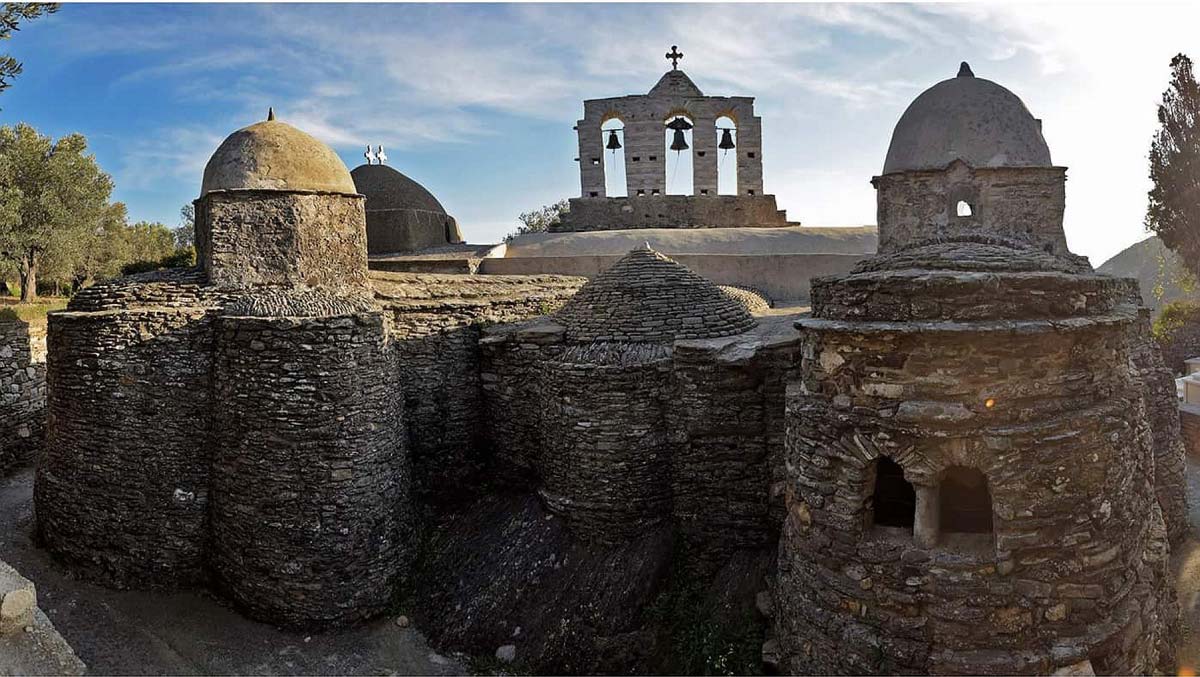 Inside this stone church of Panagia Drossiani, built in phases between the 4th and 6th century, you can see the frescoes in the dimly lit church. The most important representations is the dome that shows Jesus Christ Pantokrator in 2 forms – the younger and the older, the human and the spiritual form. The oldest core of the building has fine 5th-century frescoes of the equestrian saints George and Dimitrios, the Christ Enthroned, the Virgin Mary and a Diesis – given the vicissitudes of the island; it's amazing anything has survived. According to scholars, Panagia Drossiani is considered the oldest Byzantine church in Cyclades, and among the oldest ones in Balkans because of its frescoes.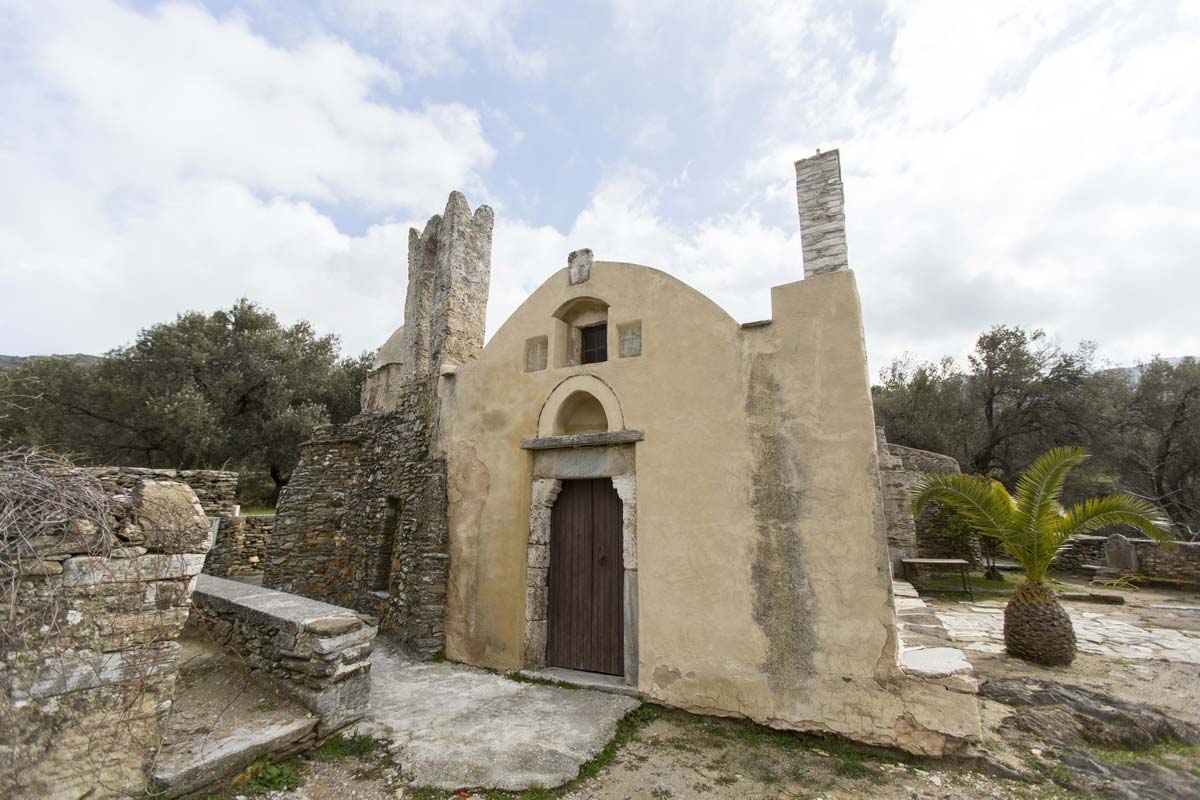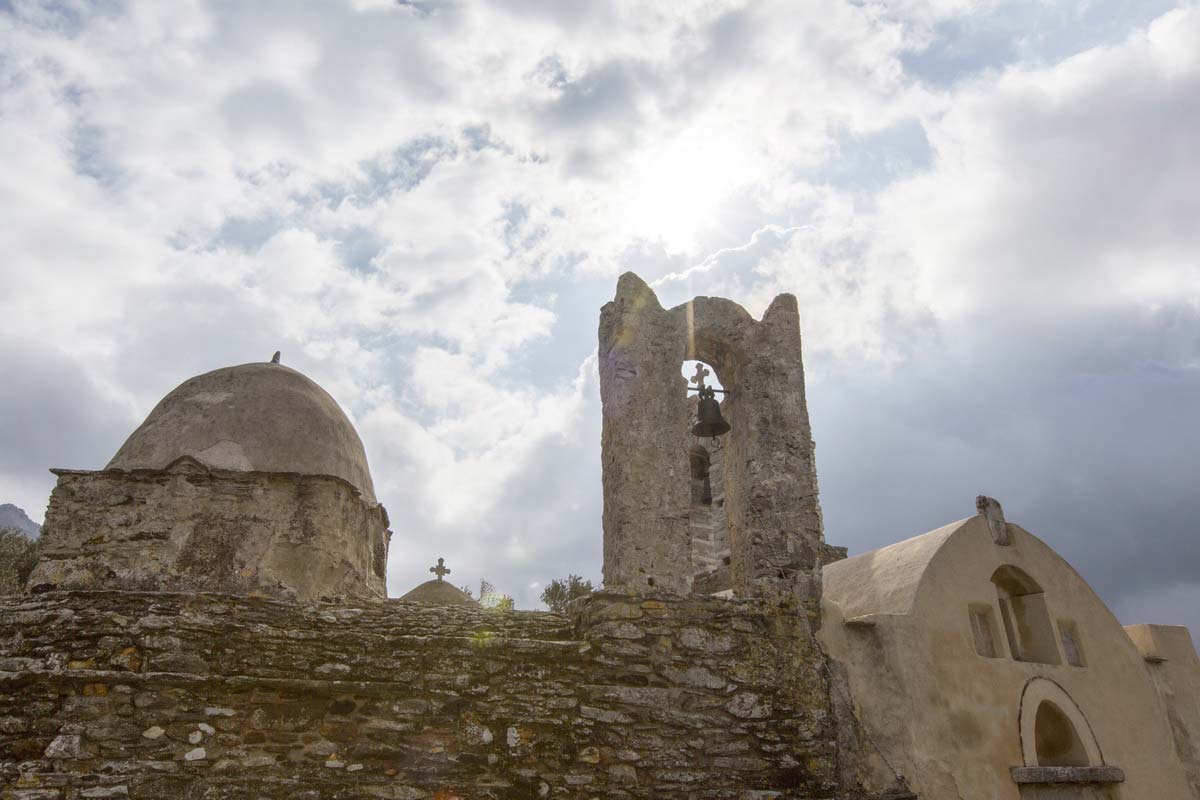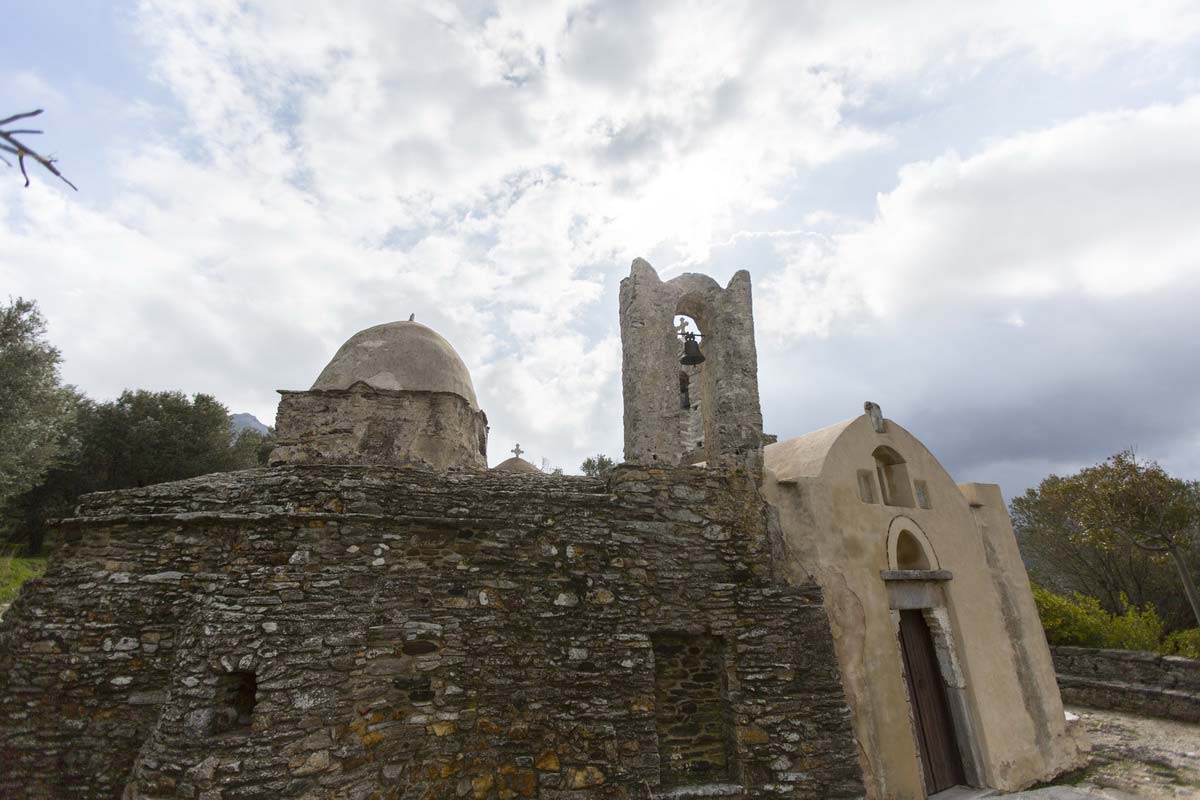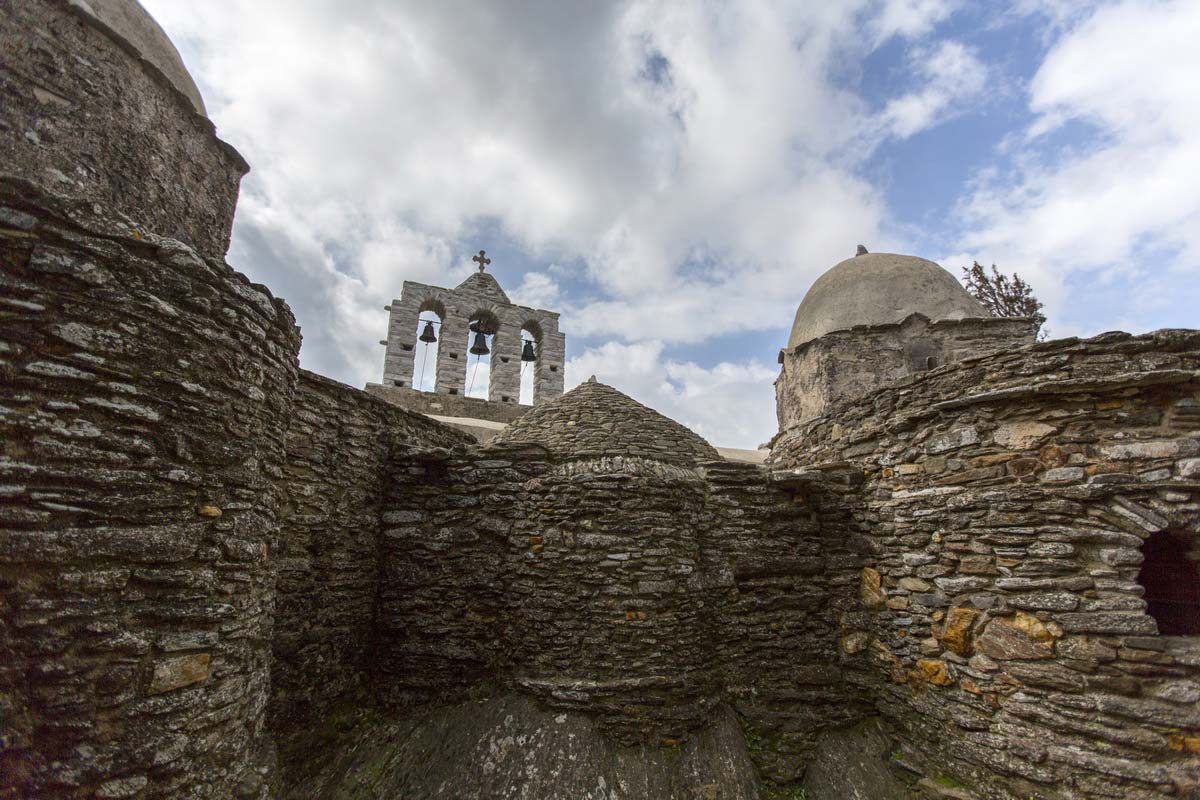 The old icon of Kyra Drosani is in the church, and it's associated with many legends and traditions. The monastery is dedicated to the Panagia of rain. Every year on Good Friday after the liturgy, this church bustles with Naxians and locals from Moni village celebrating the old tradition of offering raki, and bread with raisins and nuts to all the guests.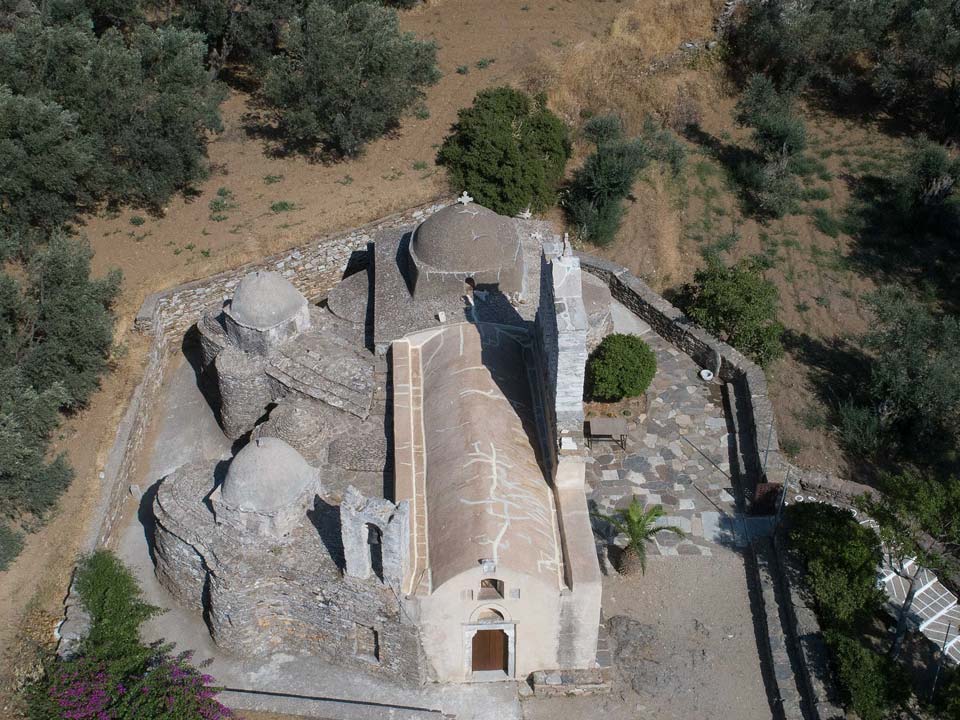 Open daily during summer.