Kinidaros village, located 15 Km from Naxos town, Chora, and at an altitude of 400 m, is surrounded by lush greenery, vines, olive trees, huge plane, prinies, oak trees, and marble quarries.
According to tradition and archaelogical references, Kinidaros was originally built in another location, in a scenic valley with verdant vegetation, lots of natural water and wild animals, called Halandros and Kioura. Here, Ligdamis built the ancient 11 Km long aqueduct in 6th  century B.C. and supplied water to Naxos town and its surrounding villages with water up to nowadays. During the Byzantine era, the Venetian and the Ottoman domination, Kinidaros village was situated in this area.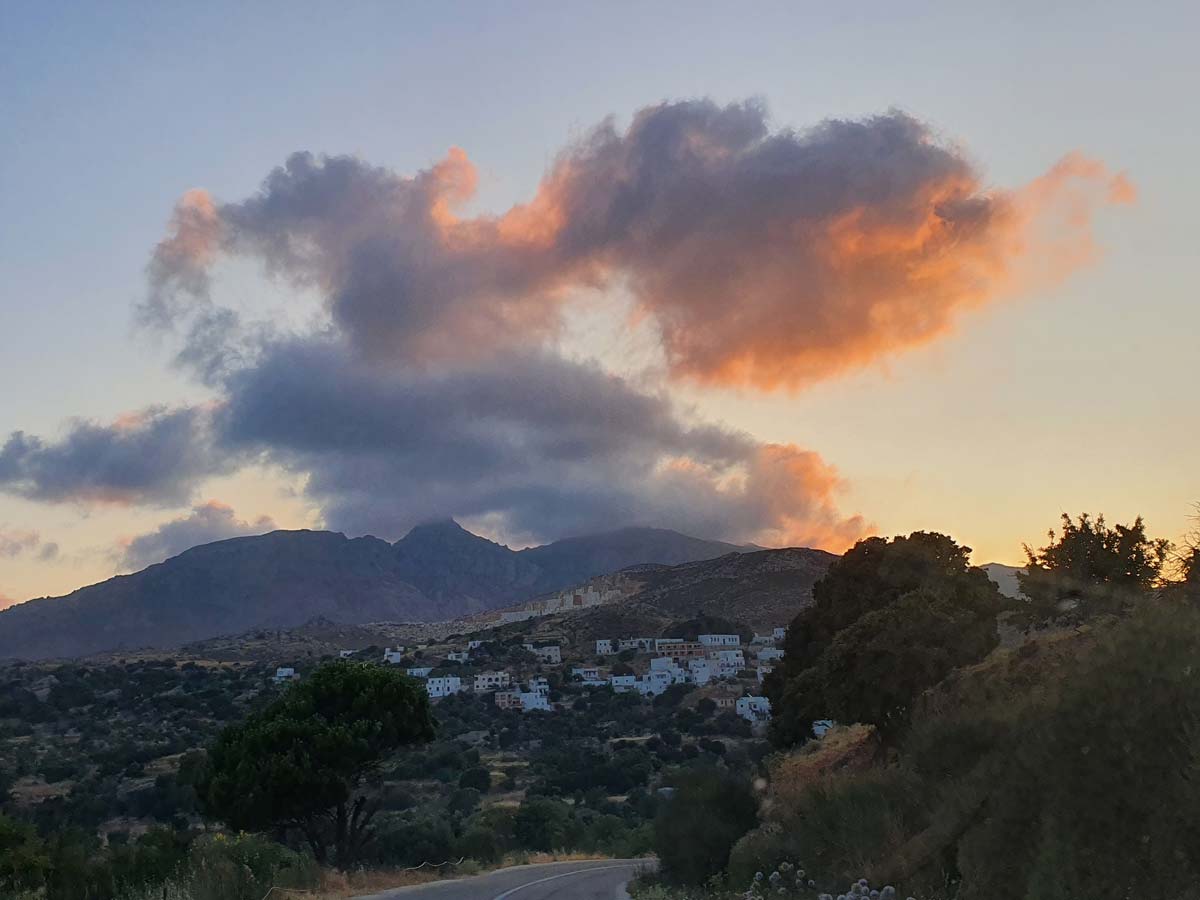 From the ruins in the area and saved documents, it's stated that the village was destroyed completely by a wild raid of pirates at the 15th century, and those who survived escaped to the interior of the island, built a new village in the exact location that is situated today, and named it Kinidaros. This new given name is reported on some papers dating back to March 9, 1539.
Today at the old location's area, the Halandra, one can only see the standing remains of 2 abandoned churches, the Agios Demetrios, and the imposing royal church of Agios Artemios, built in the 18th century. The area is amazing for hiking, there is a trail that goes through here and ends in Engares village. An amazing hiking trail of moderate difficulty and a length of 7.6 mile, along the banks of the river, through an old stone bridge, small waterfalls, butterfly areas, water turtles, many abandoned watermills, and wildlife, that will amaze you. Legend says that in this spot here, it was built an ancient temple dedicated to the worship of goddess Artemis, and that's why the church was named Agios Artemios.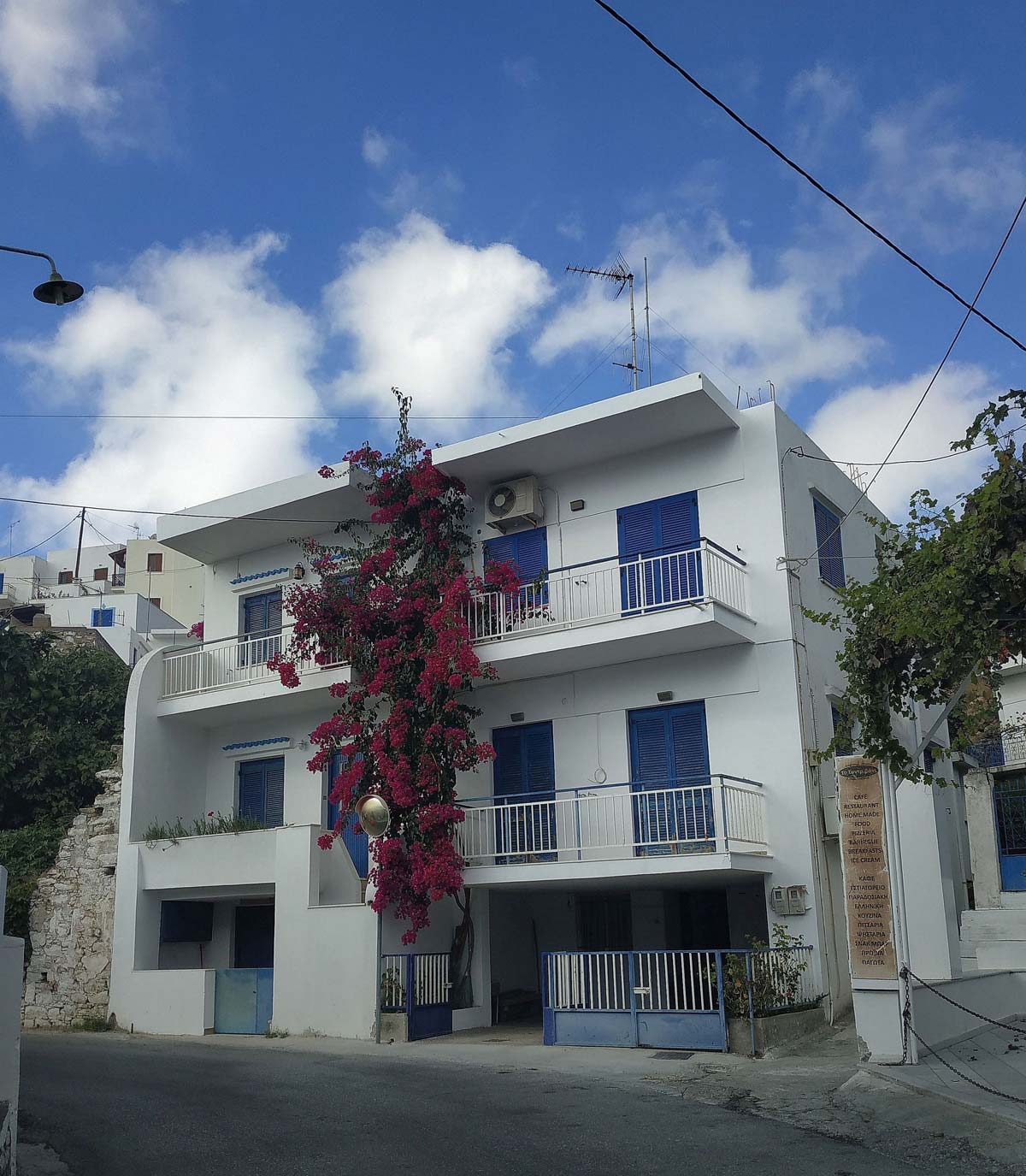 Kinidaros village has about 500 permanent residents, and it's a lively village with the most children of all villages in Naxos. Walking here during the summer, you'll see so many children strolling up and down the main road, that you wouldn't believe such a small village has so much vibrant life. Its inhabitants are occupied in agriculture, livestock farming, building construction, marble quarry workers, and the music.
Kinidaros is surrounded by 5 marble quarries, that are famous for the production of white marble. The mountains in this area are rich in layers of marble, and you can see them while driving on the main road. Naxos is famous worldwide for this marble called "Crystallina", which is more expensive than other marbles due to its uniqueness of the crystals and its transparency. Many of its residents work in these marble quarries that support the local economy, and it's the major financial source of the village today.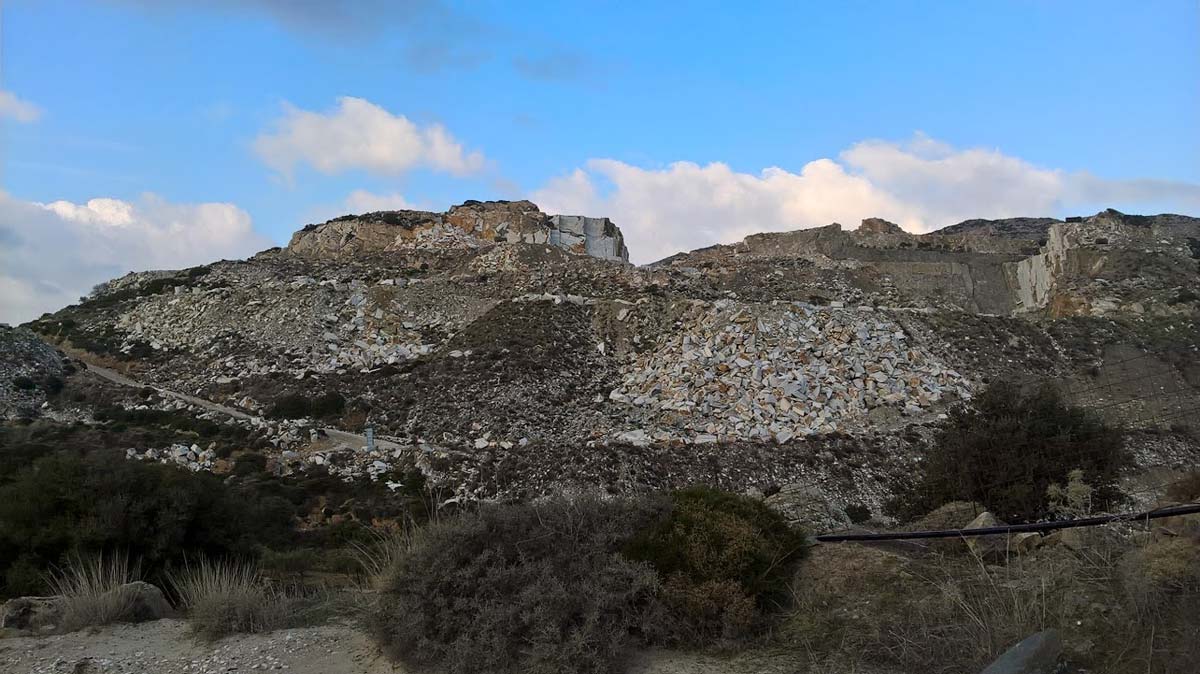 Kinidaros village has a rich cultural heritage of musical and dance tradition that is apparent in the inexhaustible flow of talented musicians, dancers and songwriters, and has been maintained unchanged over the years. The village has produced, and continues up to nowdays, famous Greek musicians and singers for folklore island music. The most prevalent in the whole of Greece is the Konitopoulos family that holds an enormous heritage in island folk music. Dance plays a major part on the locals' life also. A common phrase said by the rest of Naxians is that in Kinidaros village, the kids here first learn to dance and then walk, and they dance amazingly! The waist benders constitute characteristic aspect of kynidarean dance life. According to tradition, this dance and music love phenomenon of especially this particular village points back to the history, where the destruction of Naxos by the Eneteans, forced the families to move around the island for their safety, and many of them were instrumentalists, musicians and dancers.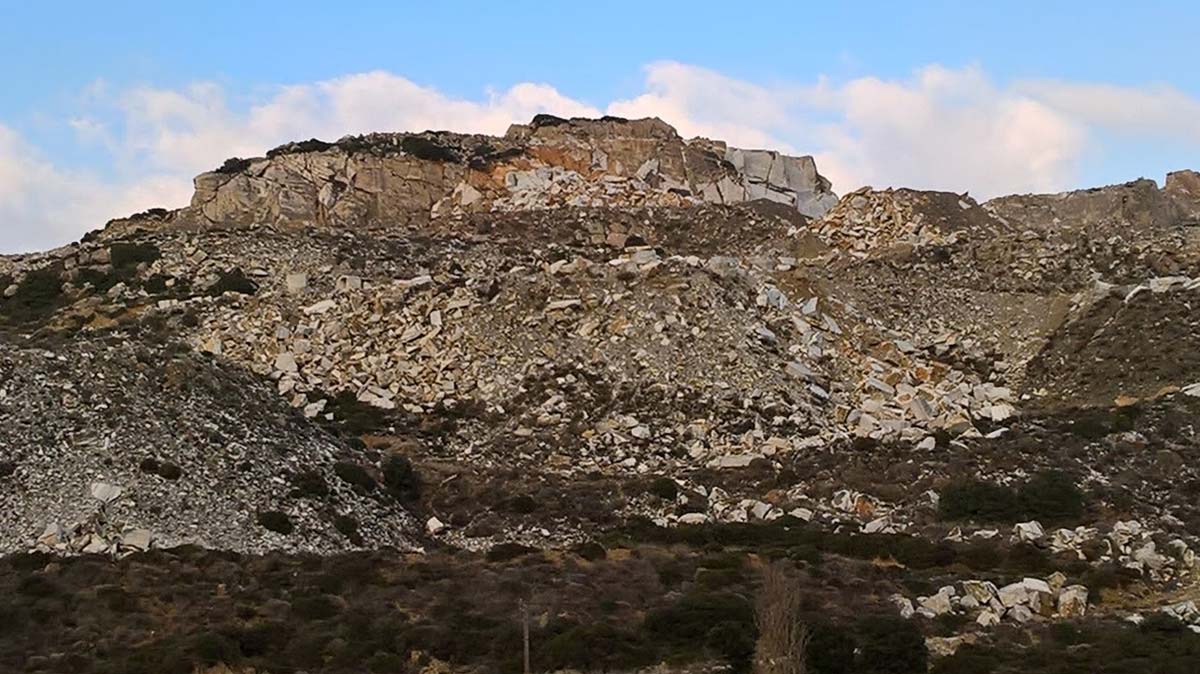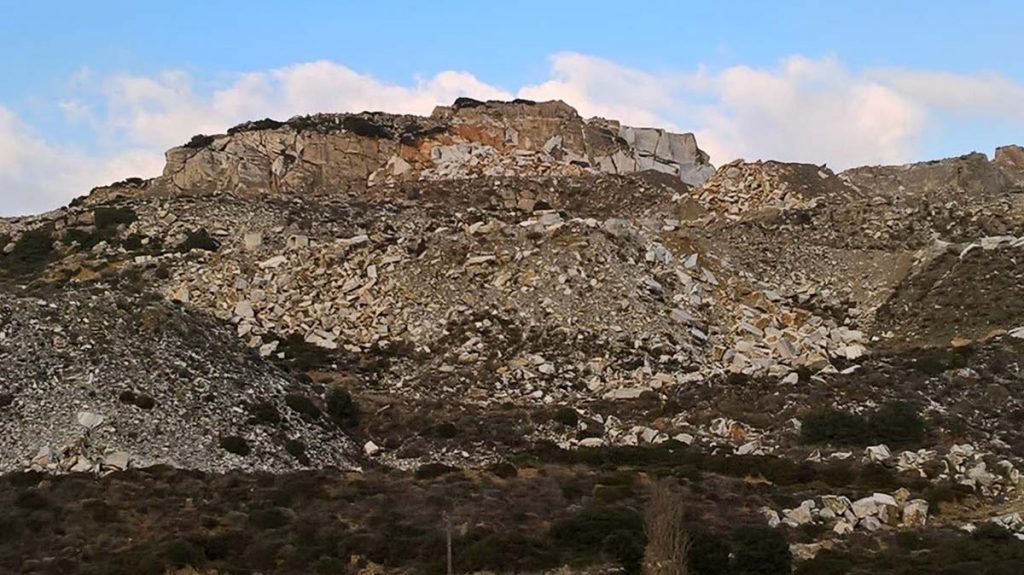 During the summertime, under the huge area of aged plane trees, local music concerts and dance festivities take place, with thousands of people visiting and dancing till morning hours.
Kinidaros village has several picturesque cafes, tavernas with local meat specialties, a bakery known for its great bread, markets, and an old olive press.
Kinidaros village is a 20 minute drive from Naxos town, Chora, and 5 minute drive from ELaiolitos Luxury Retreat