Potamia consists of 3 separate settlements, the one after the other: the Ano (Upper), Messaia (Middle) and the Lower (Kato) Potamia villages. Nestled in a very rich lush green landscape, inclined on a hill, its landscape is fertile with an abundance of fruit trees, citrus trees, a green valley, enormous old aged platan trees, olive trees, gardens full of flowers and vegetables, and a river that crosses the village on the bottom of the hill. The village took its name after this river which means riverside in Greek.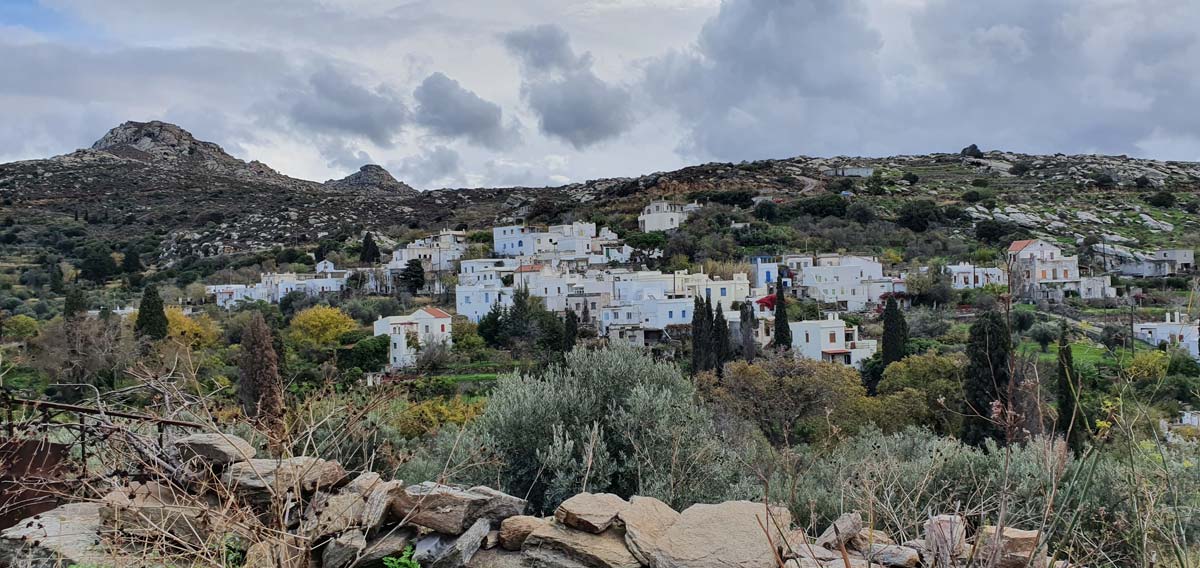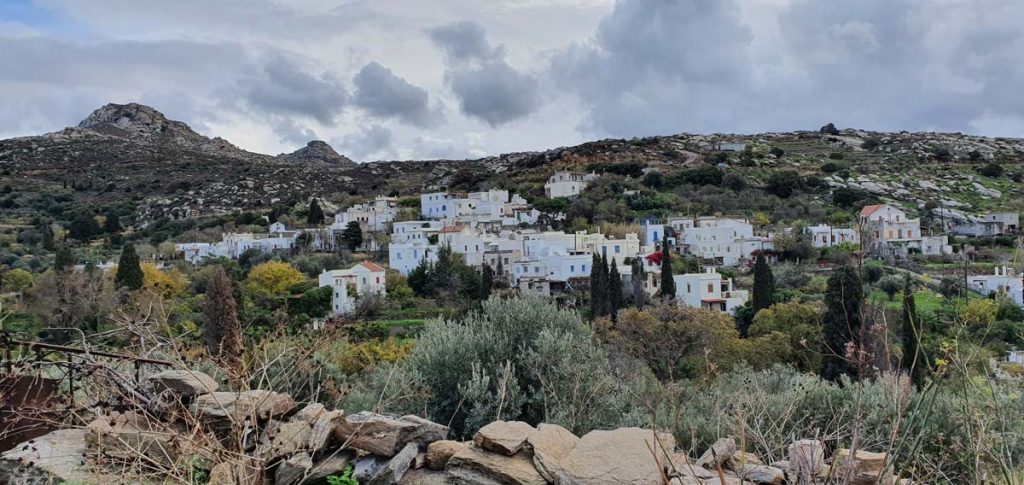 Potamia village has 362 permanent residents who are occupied with agriculture, livestock farming, and tourism. Main products are the oil, citrus fruits, horticultural and cheeses.
Potamia village is an ideal destination for hiking. Wander through a landscape that boasts 8 imposing Venetian Towers, 14 traditional watermills, a cereal milling, the ruins of an old cemetery, many churches, and other ruins. The Tower of Kokkos with a watermill in its basement, 17th century, is of special interest and worth a visit. The  village thrived and reached its peak when Naxos went under the Venetians' domination who under the protection of Dukes of Naxos occupied all the valley of Potamia village, shared the land as they wanted, and made its residents their slaves.
Potamia village has a rich history from the prehistoric times where Thraces, Kares and Ionians lived here. During tumultuous periods of pirate raids that attacked the island fearlessly, people were forced to move to the interior of the island, choosing spots tthat offered them safety, and ability to defend themselves. That's how they reached the Potamia spot in the interior of Naxos and were established here. The wealth of the valley offered them the opportunity to harvest produce, and the affluent water from the river helped with the cultivation of fruitful trees, and flowers. That's how they created this small green paradise that exists up to nowdays, while the areas that weren't reachable by water, was planted with olive trees.
In Ano Potamia, there is a big, sprawling taverna called Pighi, meaning "spring," under which runs a stream of deliciously fresh water. You can enjoy here local delicacies in a beautiful natural atmosphere.
Potamia village is 9 km from Naxos Town on the road to Chalkio, a 15 minute drive,