ELaiolithos is a place for healthy cuisine and mesmerizing views. Here a vibrant culinary journey through Naxos' food culture awaits you.
PREPARE YOURSELF FOR A UNIQUE AND FULL OF FLAVOR FIELD TO FORK HEALTHY CUISINE EXPERIENCE – TRADITIONAL AND REGIONAL – WITH ALL INGREDIENTS FROM 5 Km DISTANCE ONLY
ELaiolithos is open for: breakfast, brunch, lunch, dinner, coffee and drinks, wine and cheese tasting. Simple food is transformed into true masterpiece healthy dishes of traditional recipes. Enjoy an authentic enticing journey into the world οf Naxos' aromas and flavors.
Call or Text us for Reservations: +306986083477
DINING AT ELAIOLITHOS IS A WONDERFUL HOLISTIC EXPERIENCE NOT TO BE MISSED
ELaiolithos' Setting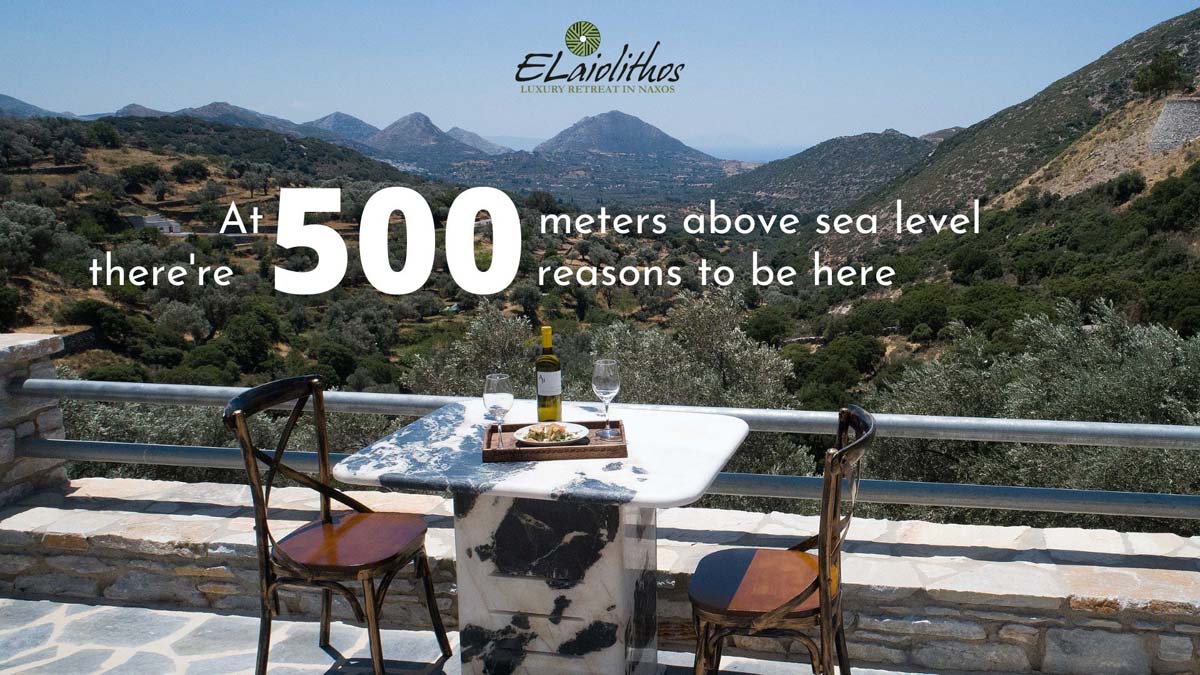 Have an experience different from the standard tavern fare – Enjoy local Naxos food away from Chora in a magnificent location with spectacular views of the island is part of experiencing Naxos itself. Eat well, fresh, seasonal, healthy, nutritious and tasty! ELaiolithos is a "destination itself". The healthy cuisine along with the stunning views will lead you on a journey of multi-layered sensations!
– LET'S LIVE UP TO OUR VALUES –
Vegetarian/Vegan/Plant-based Menu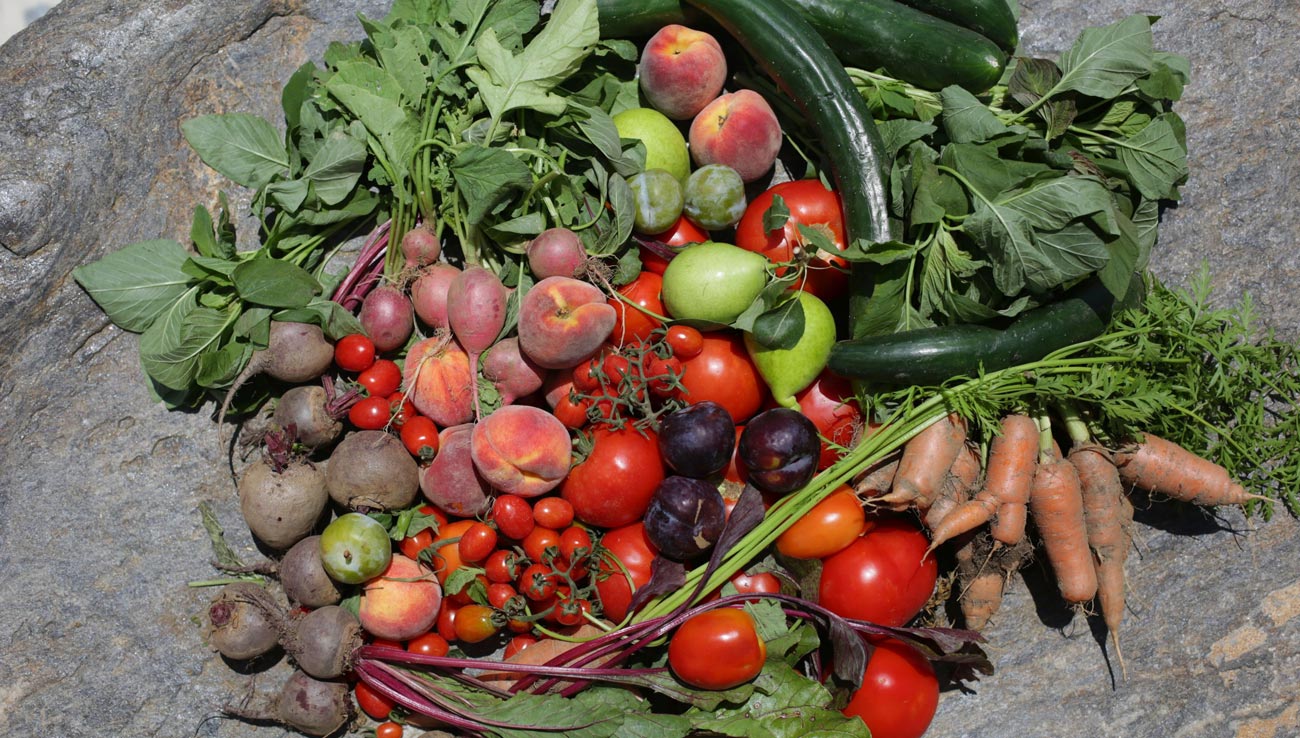 ELaiolithos' healthy cuisine menu offers an enormous variety of mouth-watering vegetarian, non-vegetarian, vegan, flexitarian, amazing salads, Gluten-free choices, Lactose-free, Keto-friendly, Paleo-friendly and without salt recipes dishes.
WE KNOW THE HEN WHO LAID THE EGGS
Farm to table sustainable healthy food cuisine philosophy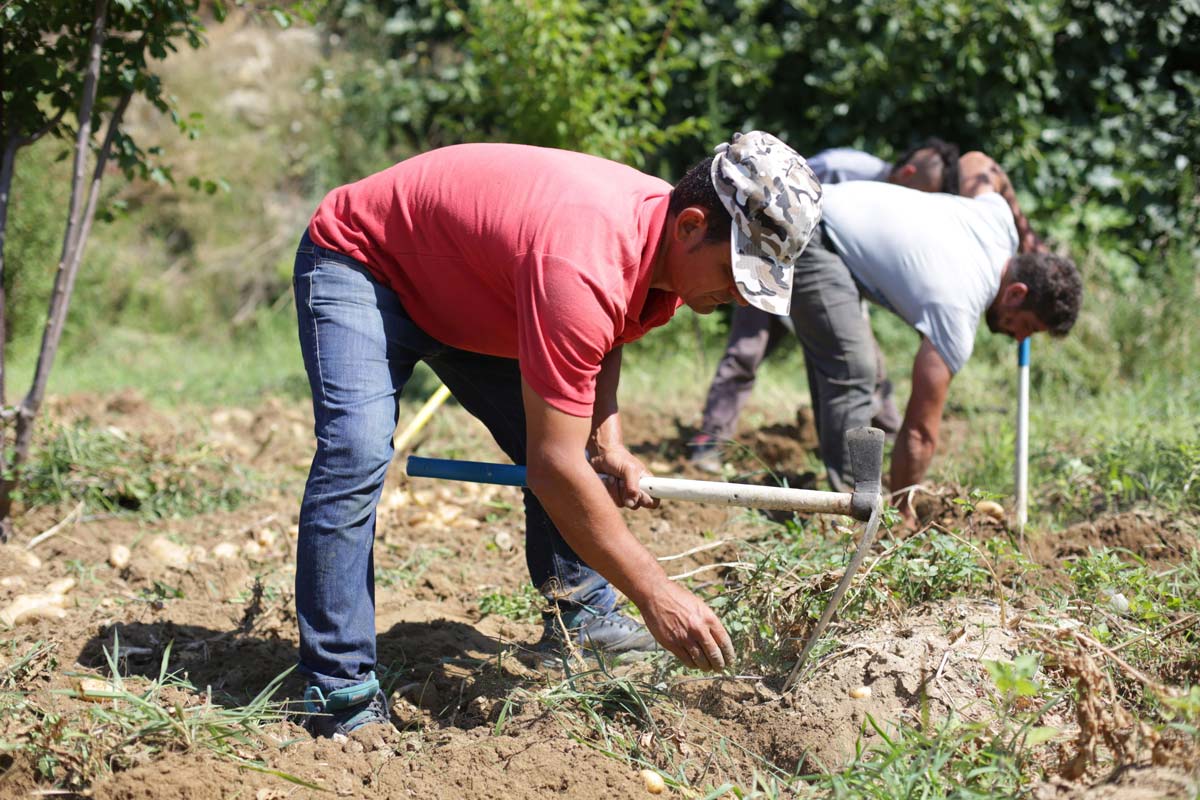 ELaiolithos follows the Slow Food Philosophy. It's the vision of the talented owner, who is both a Naxos native expat and a successful entrepreneur who studied and lived in New York for 35 years. Her inspiration for the healthy cuisine concept came from her love for this region of the island, her family's abundant local farms produce, the soil's purity, the traditional Naxos food recipes, the property's location and surroundings, and her own healthy eating habits. Besides being a great host, Helen has also earned a reputation for creating healthy cuisine.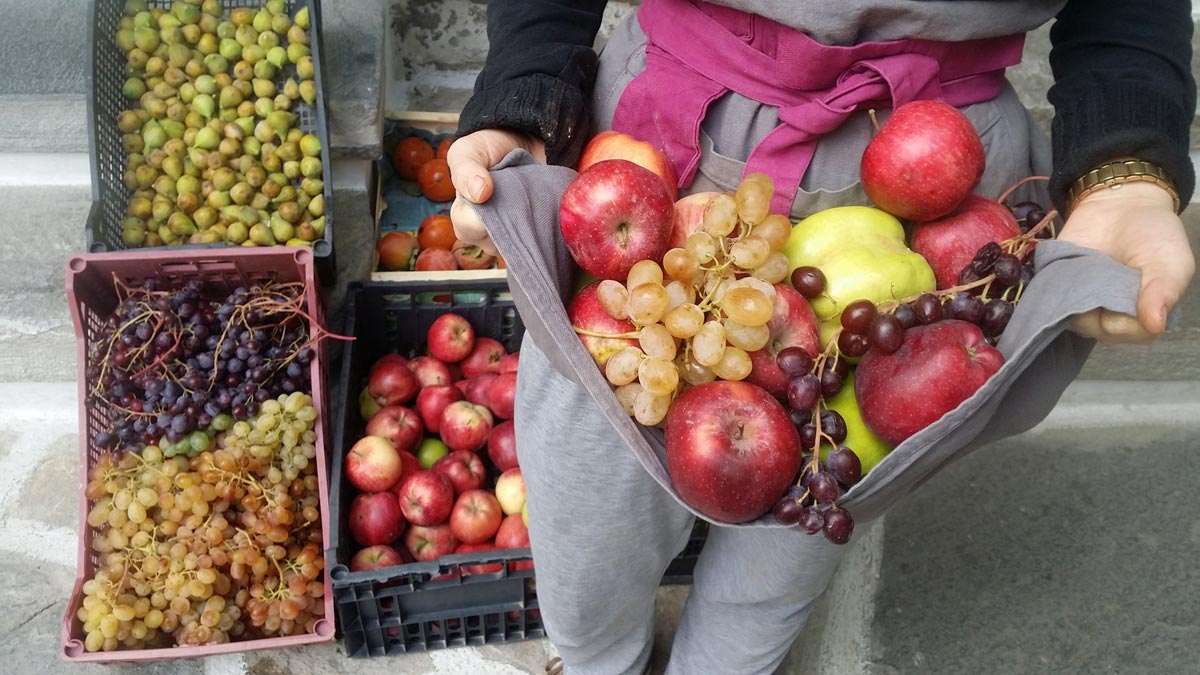 HER CARE, CREATIVITY AND PASSION FOR FOOD ARE ALWAYS ON THE MENU
ELaiolithos' Cheeses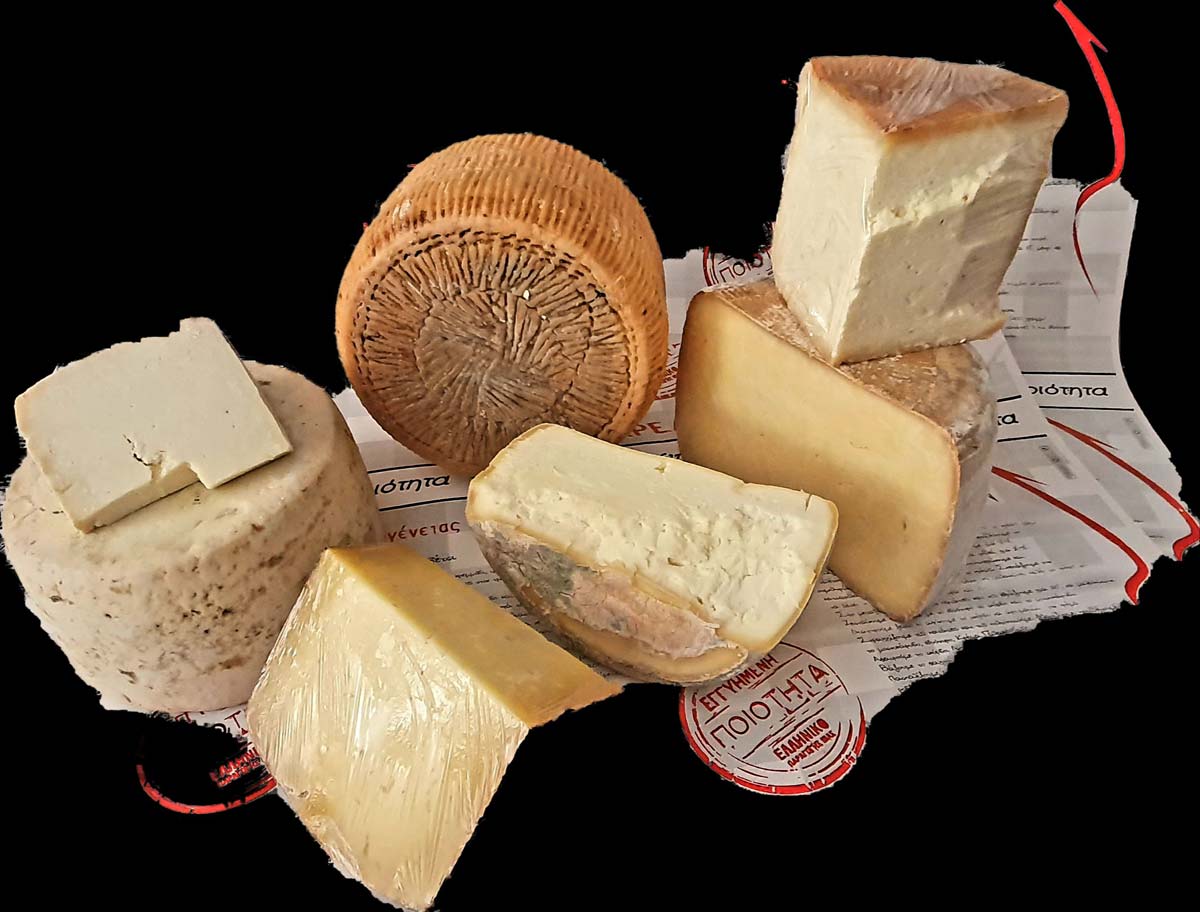 Taste all local cheeses made by the family producer Lambros Marakis (Giovannis' Cheeses) whose name is associated with quality and uniqueness. He is one of the most reputable cheese makers on the island using old traditional making techniques dating back to at least 4 generations. All milk derives from his free range grass fed goats and sheep. You'll taste all Naxos' mountainous herbs aromas in his cheeses!
What to expect when dining at ELaiolithos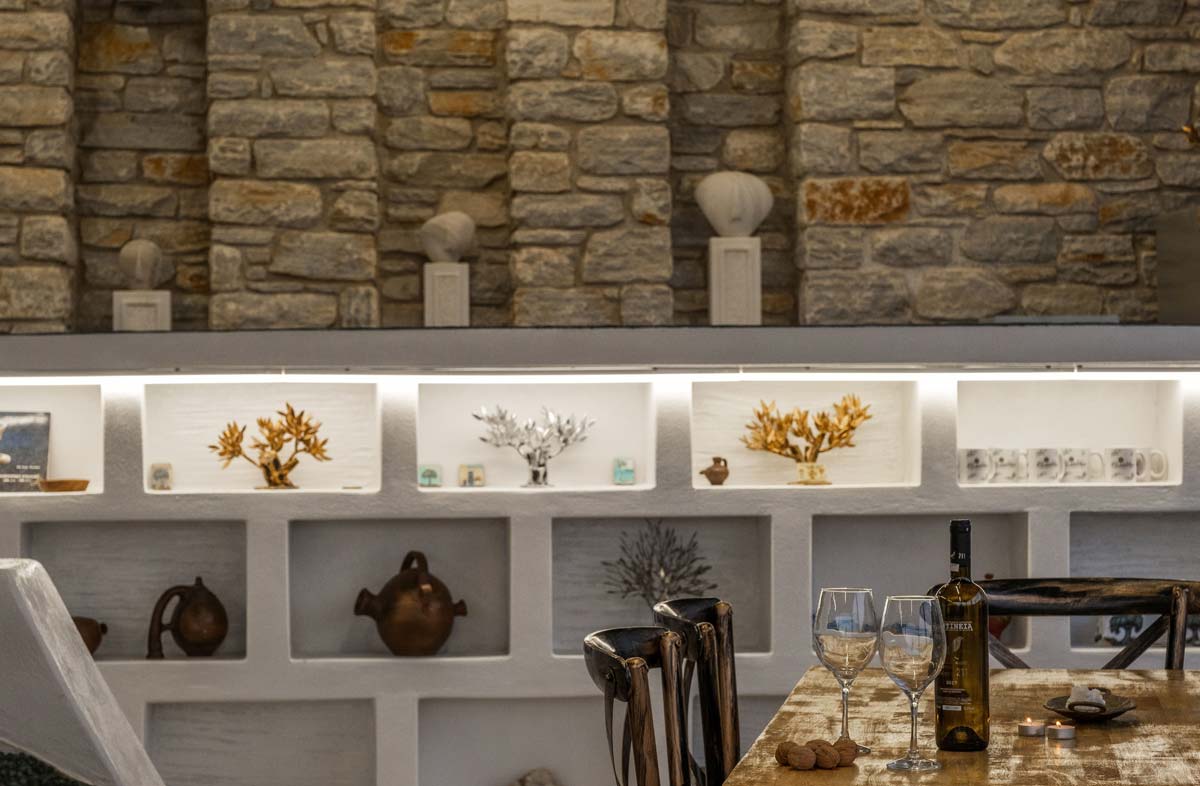 Warm hospitality and service, and a sustainable dining experience where every guest is connected with the destination.
To taste the difference and the unexpected. True to our local roots, we're authentic, simple and transparent. Our food here contains more nutrient density, purity, plentiful probiotic, freshness, better taste, wellness, free of any fertilizer, pesticides or any harmful substances.
All dishes are created with 100% extra virgin olive oil produced by the hotel's olive groves immediately below.
All food ingredients are sourced through direct acquisition from the family's farms in the surrounding region. All meat comes from free range grass fed animals from the owner's brother. All fruits and vegetables are sun-ripened. Eating the way you want (or need) is really very easy here!
All dishes are escorted by selected local and international wines.
ELaiolithos' Breakfast oozes Naxos' tradition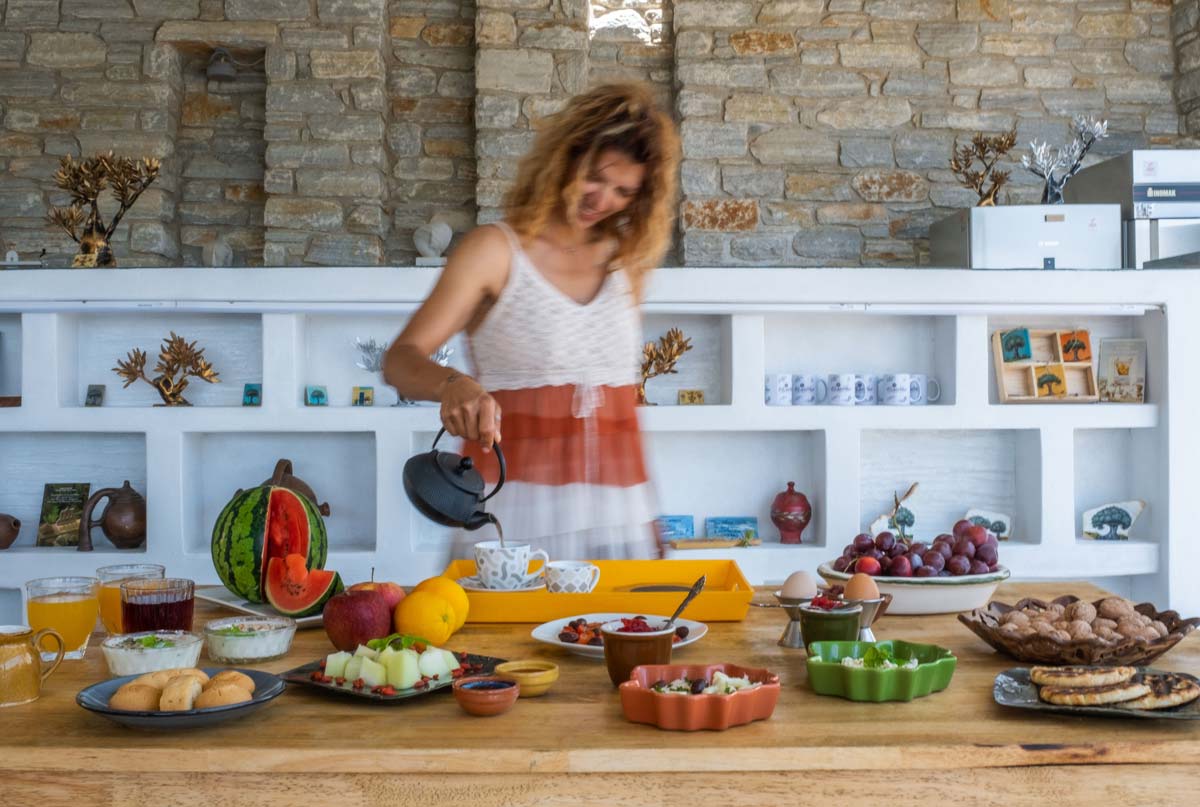 Our yummy and nutritious a-la-carte breakfast journey awakens the greatness within you. Sumptuous homemade, quality fresh locally sourced ingredients, our own marmalade recipes, and unexpected delicious dishes ensure a fresh start of your day every day!
Breakfast dishes here totally reflect on the island's rich food culture that oozes tradition. Even if you're staying for a week, you'll try something different every day. Every morning your breakfast here is a surprise!
A PREMIUM LOCAL D!NING EXPERIENCE AWAITS YOU AROMATIC & SATISFYING IN EACH BITE
Healthy Cuisine is Wealth, therefore Treasure your Gift…
Find us on Google Maps